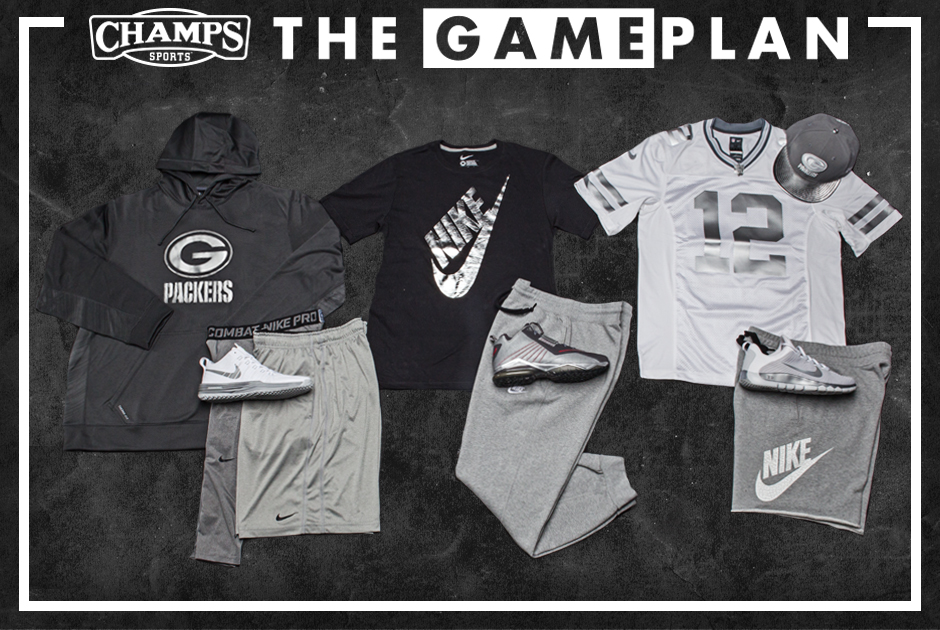 words // Gurvinder Singh Gandu
If there's one thing we learned about the Green Bay Packers in 2013, it's that they're not a very good team without their general, Aaron Rodgers, under center. That's mighty tough to admit for someone who bleeds Green and Gold, and who considers The Frozen Tundra the most sacred of places, but I can take solace in knowing that, after missing a good portion of last season with a collarbone injury, No. 12 is back—possibly even better than before. Now that's a scary thought if you're the opposition. With key additions like veteran Julius Peppers and highly touted rookie safety Ha Ha Clinton-Dix on the other side of the ball, our defense is back in championship form, too.
Cheeseheads everywhere may have been left with a sour taste in their collective mouths following yet another early playoff exit courtesy of the San Francisco 49ers last year. This year though, things will be different. This year, we're going all the way.
Regardless of team allegiance, it's nice to see summer coming to an end and the smell of pigskin in the air. It's that time of year when you start digging into the catacombs of your closet in search of your old team gear in preparation for the season ahead. Forget that old, worn-out jersey and cap combo though—a new season warrants new gear. That's where the Nike Platinum Pack, which retails exclusively at Champs Sports, comes in. Featuring an eclectic mix of footwear and apparel, the collection includes everything needed to help you stunt on the competition, whether it's during the heat of the game, or at the celebratory postgame party.
Check the store locator at ChampsSports.com to find your nearest retailer to cop the collection today. And to see more game, check out TheDrop365.com.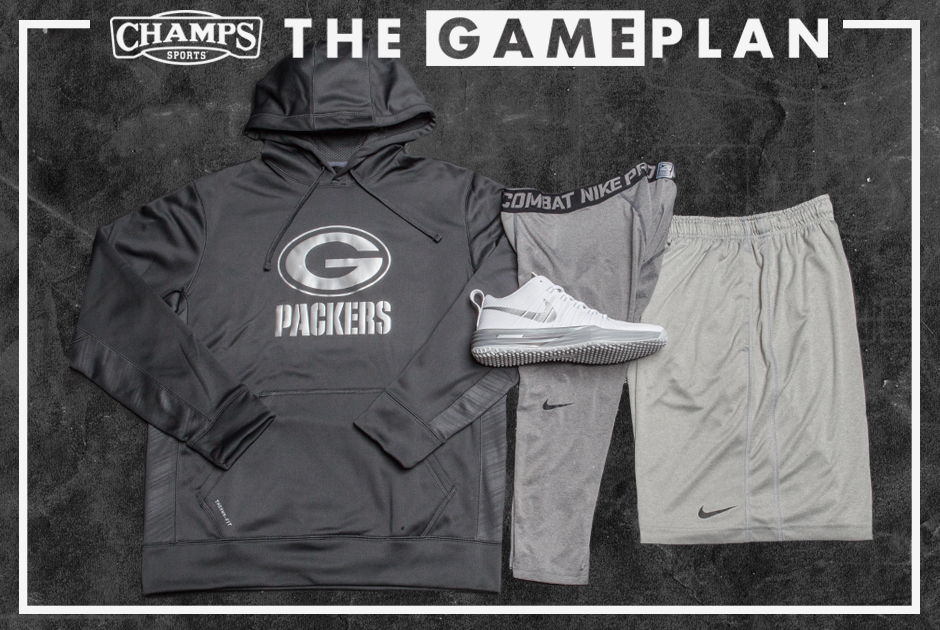 THE WARM UP:
Have you ever watched the pros warm up before the game? They're not out there in beaters and sandals—they're preparing for the game the right way, with the right gear. So why would you show up to the tailgate in your domestic attire? Take a page from the players' playbook and suit up proper with a Packers hoodie and a pair of shorts to match. Round out the look with the Nike Lunar TR 1 and you'll be ready for the action.
Nike NFL Platinum Performance Hoodie - $80
Nike Fly Short $34
Nike 3/4 Compressing Tight $32
Nike Lunar TR 1- $110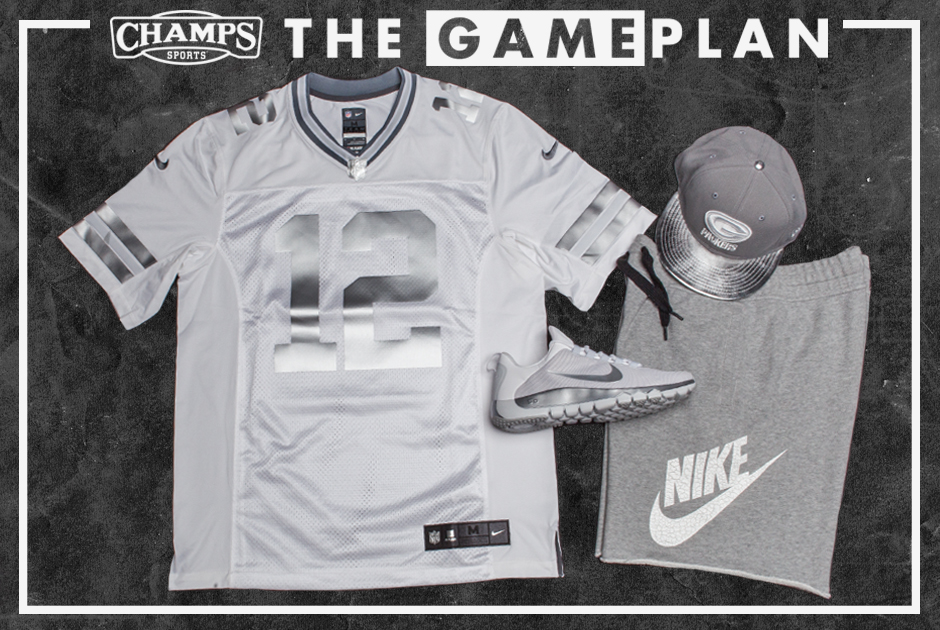 GAME DAY:
Remember that old jersey-cap combo we touched on earlier? Well it's time to retire the only outfit you've been rocking for the past three seasons and re-up with a fresh Packers jersey that will have you looking like you're ready to hit the field, or at least the sideline, anyway. Add a pair of Nike Casual Shorts and the Nike Free Trainer 5.0 to the mix and you'll have the look of a true champ—a true Packers fan.
Nike NFL Platinum Limited Jersey - $160
Nike Alumni Short $50
Nike Free Trainer 5.0- $100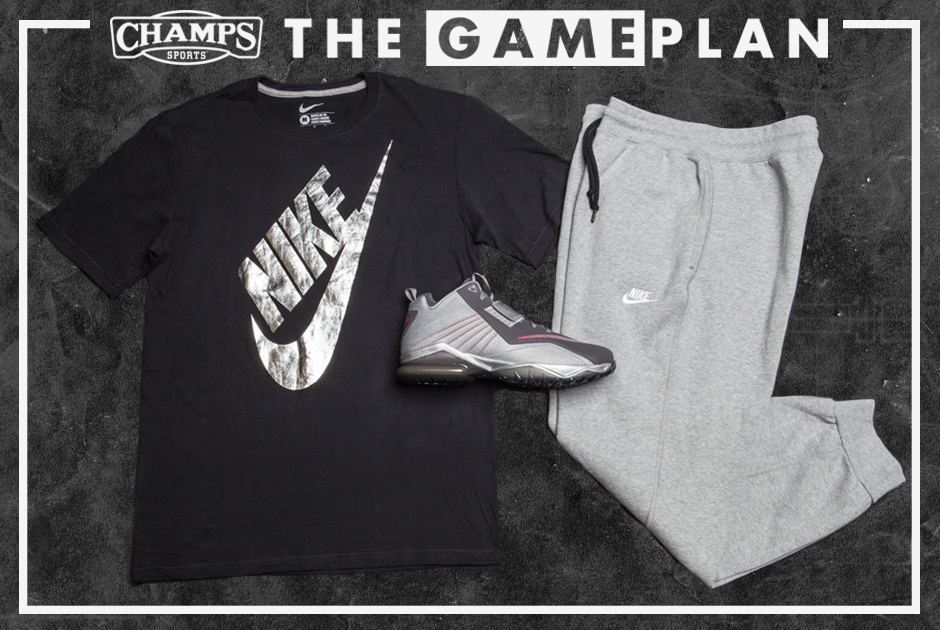 POSTGAME:
The final whistle may have blown, but you're just getting in the game. It's time to swap out that official jersey for something a bit more casual—like a Nike tee and cuffed sweatpants—that you can kick back in and watch all of the day's highlights. As a Packers fan who has been conditioned to despise anything and everything Bears, Lions or Vikings related, it pains me to say this but Calvin Johnson's latest signature shoe, the CJ 81 Trainer 2, makes for the perfect supplement to your postgame look. So go ahead and pick up a pair. Just know that somewhere out there Vince Lombardi is looking down on you and shaking his head in disapproval.
Nike Black Silver Biggie Furtura Tee $28
Nike Ace Cuff Pant $55
Nike CJ 81 Trainer 2- $120