words // Nick Schonberger
This week, three notable designers announced a job change. Denis Dekovic, Mark Dolce, and Mark Miner are moving from Nike to adidas. The shift, undoubtedly, is big news—just as Jony Ive bolting Apple for Dell might inspire a rash of editorials…well, let's be honest, sneaker design news isn't that big.
However, there's something notable about this moment. Specifically, in the intersection of social technology and sneaker culture. Anyone who follows Dekovic on Instagram knew, days before adidas told us, that the Croatian-born designer was leaving Nike. Followers also had an inkling that he'd be joined by two colleagues, and when he started employing three forward slashes instead of his customary four, the cat was essentially out the bag. One moment, Dekovic is featured in Fast Company's celebration of the Magista, the next he's standing next to a green wall getting ready to move to Brooklyn and instantly take over the world. It's all so fast, sneakers. Or, is it?
On September 22, West NYC posted a simple photo—the New Balance logo x the store's logo—with the caption "Coming soon…#westnyc #newbalance." In 2014, that strategy might serve as starting point for a class in Hype101. What model? What theme? What DATE? These questions remain, while the seed is laid. The waiting game has always been essential to sneakers, but we've now reached a point where waiting effectively blinds us from some pretty good stuff. (For the record, I'm not picking on West, it is a great store and I live just 2 blocks away.)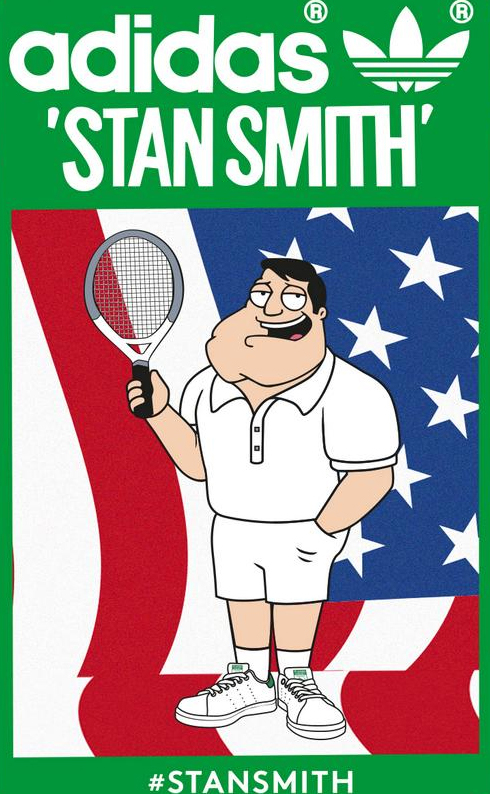 Teasers are everywhere. Instagram. Twitter. Video. Slow rollouts dominate. Stan Smith (the cartoon) got one for working with Stan Smith (the sneaker). The shoes are from the past and releasing in the future, how am I suppose to connect with the present?
None of us should begrudge marketing. After all, it's one of those things that has made sneaker culture. Without advertisements we'd have no Mars Blackmon, and we'd be without the lovable Lil' Penny. These characters imbued sneaker releases with a cultural identity, proving an interplay between sport and the lifestyle of the consumer. And, conversely, these are the same types of characters that allow for the warm nostalgia that keeps some silhouettes alive today.
The rapidity of social media democratizes marketing. Every brand, every store, every kid in search of fame has a soapbox. It's such that Ronnie Fieg can (very effectively) show something as minor as laces and get a terrific response. Or, that Cncpts can post a visit to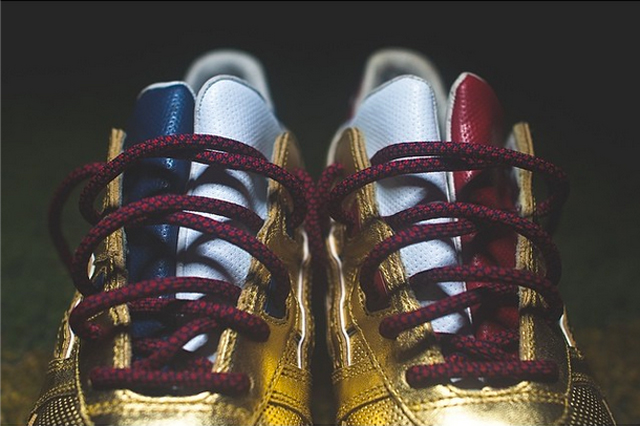 Diadora's Italian HQ and provide a glimpse of some distant collaboration. It's all pretty fun, this insider's view, though it does belie a loss of energy in the market.
Back in February, when Nike.com dropped the Yeezy 2 Red October it was both the quickest quick strike of all time and the longest. The slow build of hype allowed for the lightening strike. Similarly, the quiet course from initial leak to release day for the Supreme Foamposite created an electric atmosphere that literally shut down blocks. Those examples (viewed in full from jump) are blockbusters, akin to seeing previews for summer action flicks at Thanksgiving. adidas has teased Kanye for ages, and probably must to sustain interest, but at smaller scale is the effort worth it? Why not just knock us with an element of surprise? The avenues for dispersal of information remain the same, and undoubtedly reaction to a new, fresh product available in just days (see how Supreme times its regular news) will suffice.
Dekovic, Dolce, and Miner are moving to adidas. We've been teased. BIG THINGS ARE COMING, and we at least know where their 2015 offices are. Don't forget Under Armour's Dave Dombrow and Kevin Fallon worked together at Nike and Puma before their current gig. Movement in the sneaker industry has historical precedent. Just ask Peter Moore.
In March of 1991, Moore launched adidas Equipment. Previously, he'd masterminded the colorways and marketing of the Air Jordan 1. No announcements were made when he left Beaverton, and only a handful of adidas consumers would have known he spearheaded Equipment. There were no teasers. And, there was no opportunity for Peter to self-aggrandize.
President Theodore Roosevelt's foreign policy is summed up in a single quote, "Speak softly and carry a big stick." There are fewer grave ramifications in the sneaker world, yet the tactic still makes sense here.
Brands and stores, hit us with your best shot. And, until you do, keep the planning on the low. Our feeds are busy, and our wallets are thin. Cut the clutter, and galvanize us with what matters most: final product.
Nick Schonberger is a Deputy Editor for Complex Media. You can follow him on Twitter here.