words // Zac Dubasik
There are certain shoes, like the Air Jordan 4, for example, that pretty much everyone likes. It's not the single most popular Air Jordan, but you're not going to get much hate for wearing them. But you also might not be the only person to post a pair on Instagram on a given day - they're not exactly unique, and we've all seen them a million times at this point.
While there are certain shoes most of us love, we all have those shoes that not everyone shares our enthusiasm on. And some of us, regardless of the negativity they're sure to generate, don't care, and forge ahead, wearing these favorites, with little regard for the criticism being hurled our ways.
Check out some stories below, from the Sole Collector team, as well as some of our friends, about the sneakers we love, despite knowing you'll be hating in the comments.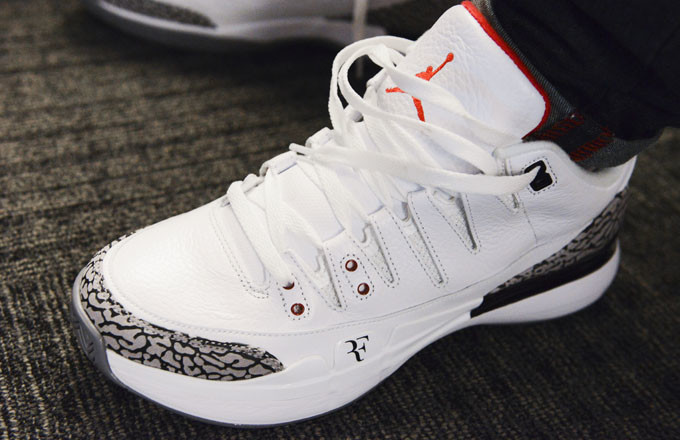 Gerald Flores
Nike Zoom Vapor 9 "Air Jordan 3"
I might be the only person in the Complex Media office that's a fan of the Nike Zoom Vapor 9 "Air Jordan 3." (Disclaimer: I did get hooked up with a pair.) Nonetheless, it's a sneaker I grew to like after seeing Roger Federer wear them in the U.S. Open. Just to be clear, nothing tops an actual Jordan 3. But the full-grain leather on this and the "Nike Air" nod on the heel make it a pretty decent hybrid.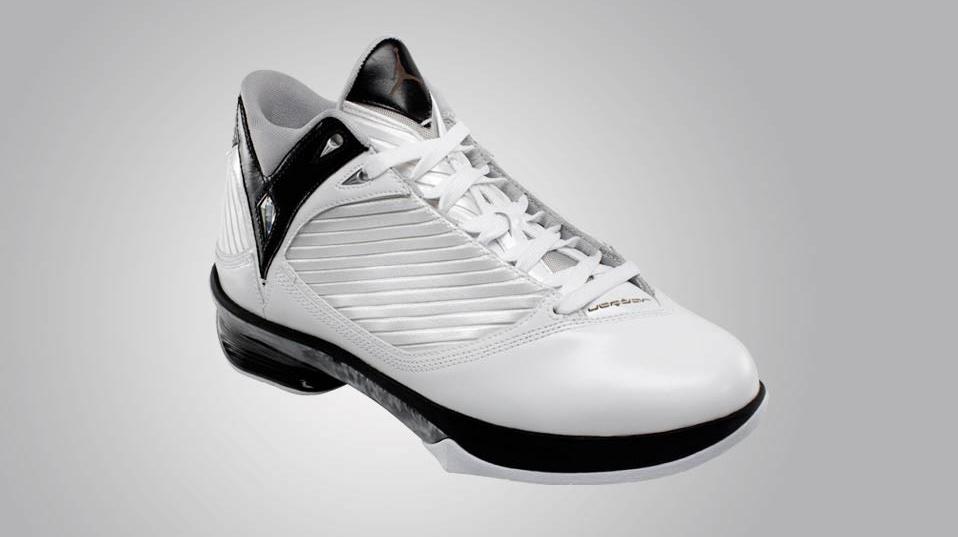 Dallas Penn
Air Jordan 2009
I might not even be into Jordans at this point if it weren't for the Air Jordan 2009. I was back on my Nike Dunk steez at the time thanks to the many slamming SB releases and I was also rocking Air Max and NB heavy when I got my first pair of 2009s. My lady laughed at me and told me the next step for my shoe collection would be a pair of high heels. Sneaker fiends hated the shoe also saying it was too similar to the Air Jordan 14. The fit and feel of the 2009 was tremendous tho'. I didn't play basketball in the shoe. I lived life in the shoe. The Zoom Air unit embedded in the insole was a revelation. Anytime I come across a pair of Air Jordan 2009 I acquire them. Even if they aren't my size
Zac Dubasik
Air Jordan Future
I've never been shy about not being the biggest fan of the Air Jordan 11 - particularly the Concords. But there's a shoe that's closely related that I actually love: the Air Jordan Future. It's more comfortable than the original, and in my opinion, it even looks better too. I like the leather version. I like the leaked pictures of the lows. And despite there being far too many colorways so far, I've actually liked most of them. I'll take a couple pairs of Futures any day, over the resale price of a pair of Concords.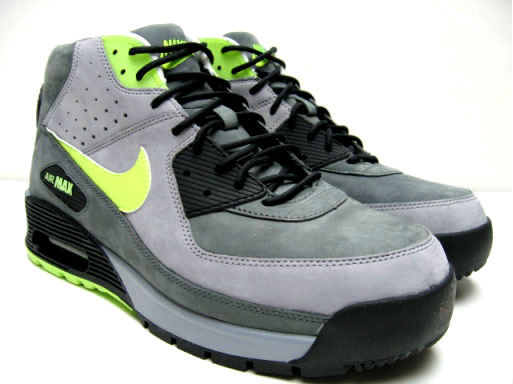 Frank The Butcher
Nike Air Max 90 Boot
Just want to start off by stating that I'm not a big fan of hybrids. Not every combo works. Let me rephrase, they usually never work. Think "Jordan / AF1" program. A couple do, most famously the Spizike, which is almost accepted as a retro on it's own merit. The one hybrid that I enjoyed, and most shitted on, was the Air Max 90 Boot that first dropped in Aug 2007. The AM90 is a bit bulky on it's own - one of the reasons I love it so much. So when the toe was beefed up and the sole was modified to accommodate the boot inspiration - it was up my alley. They nailed the height also. Perfect for a boot loving sneaker enthusiast. Love doesn't change everything. After that season, the AM90 boot went away for good.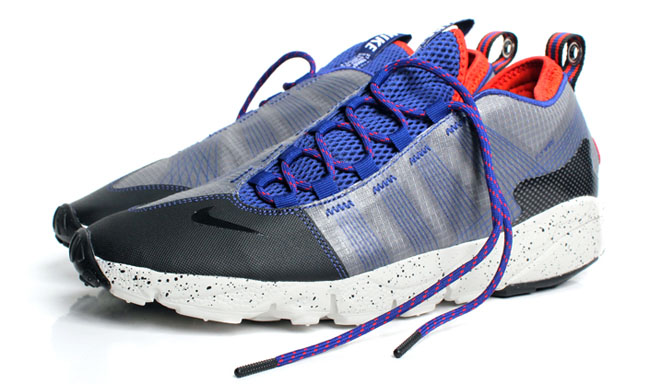 Brennan Williams
NIke Footscape
I'm a big fan of the asymmetrically-laced Nike model and (most of) its variations. It starts with a unique and extremely comfortable design, and is reinforced through the shoe's distinct, though unofficial, association with men's 'street fashion' (the world in which I started my career). There are some big hits and some big misses, but when it comes to the Footscape, it's always interesting.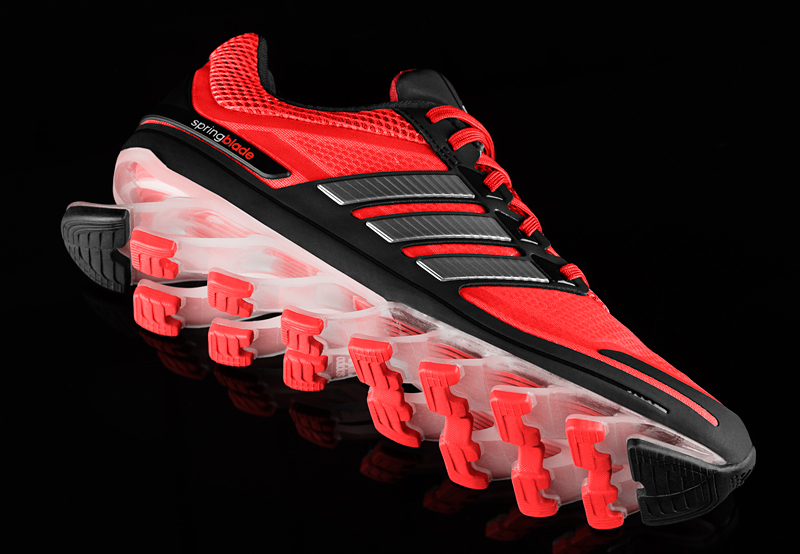 Nick Engvall
adidas Springblade
Right now, one of my favorite shoes is the adidas Springblade. Which seems to be one of the most polarizing new shoes on the market, with most people's opinion leaning towards incredibly ugly opinion. That opinionated response is what makes it a favorite for me. We're in the business of talking about sneakers and the Springblade is something everyone will talk about. In fact, every time I have worn the shoe, I've been asked about it. I don't care what people's opinion is about the shoe, but if seeing it makes them ask me about them, then it has served it's purpose. The more people I talk to about sneakers, the more successful I become and the Springblade is awesome for that reason alone.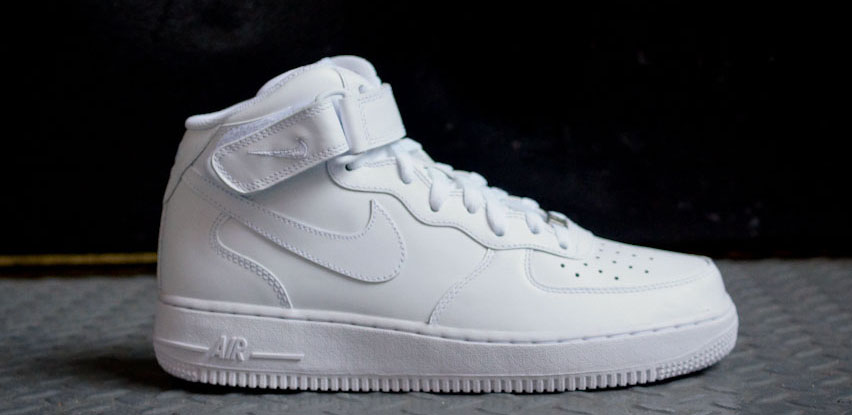 Brandon Richard
Nike Air Force 1 Mid
When it comes to the Air Force 1, most sneakerheads are enthusiasts of the high and low-tops. I've always preferred the mid. Where I grew up, the mid was always the most popular cut. In fact, I didn't realize that it wasn't the generally favored version until I discovered sneaker forums in the early 2000s, when the Low was in its prime. Mid-top sneakers are just my thing, and I like how the strap hangs off to the side. I'm not buying a ton of Forces these days, but I still keep a few fresh pairs of mids in rotation.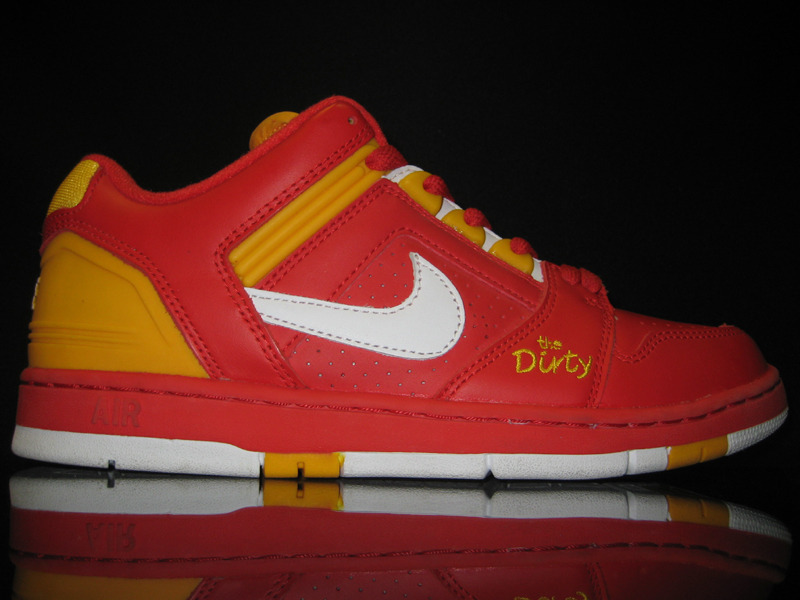 Steve Jaconetta
NIke Air Force 2
Even though the love for the Air Force 1 is almost non-existent these days, if you bring up the Air Force II, the majority of people say "what?" I've been a fan of the AF2 for a long time, and was one of the few excited by its retro return in 2003. Priced at just $65 for the high, and $60 for the low it was easy to cop every colorway released. But, if you step out in even say, the coveted "ESPO" or, "The Dirty" editions, most people don't even give a second glance at them, and prefer to look at whatever Air Jordan Retro the common sneakerhead is rocking today.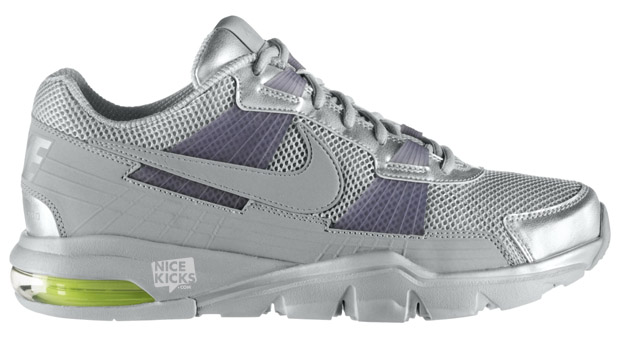 George Kiel III
Nike Trainer SC 2010 "Air Attack Pack"
The shoe I own that everyone hates is the silver Nike Trainer SC 2010 from the Air Attack Pack. Although they're my beaters as of now, I thought it was one of the most comfortable and wearable sneakers I own. The shoe is now a shell of itself - the air bag is foggy, the grey mesh is now brown, and the toe cap is disgustingly wrinkled - yet I still wear them because, again, they're comfortable and they're grey (my favorite color). My coworkers hate them. I love them.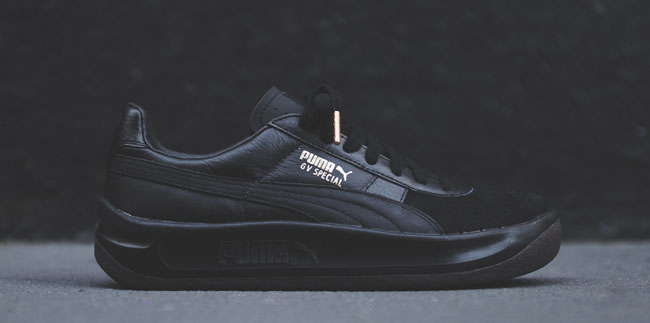 Nick Schonberger
PUMA GV Special
The first time I became truly aware of the GV Special was within the pages of The Source. Mr. Cheeks, of Lost Boyz, was wearing a pair in white with a red formstrip and outsole. I ordered a pair from Eastbay immediately, and rocked them with jeans large enough to house a small family. This year, the GV Special released in "Exotic" makeups—white with a gum sole and the increasingly popular "triple black." Priced at $85, the shoe undercuts most of its competitors but has still gone largely unnoticed by both the sneaker cognoscenti and casual consumer alike. It's a shame. During an era where brand allegiances are breaking, the GV should have had a chance. Sadly (but not for me, SALES!), most pairs appear to be collecting dust.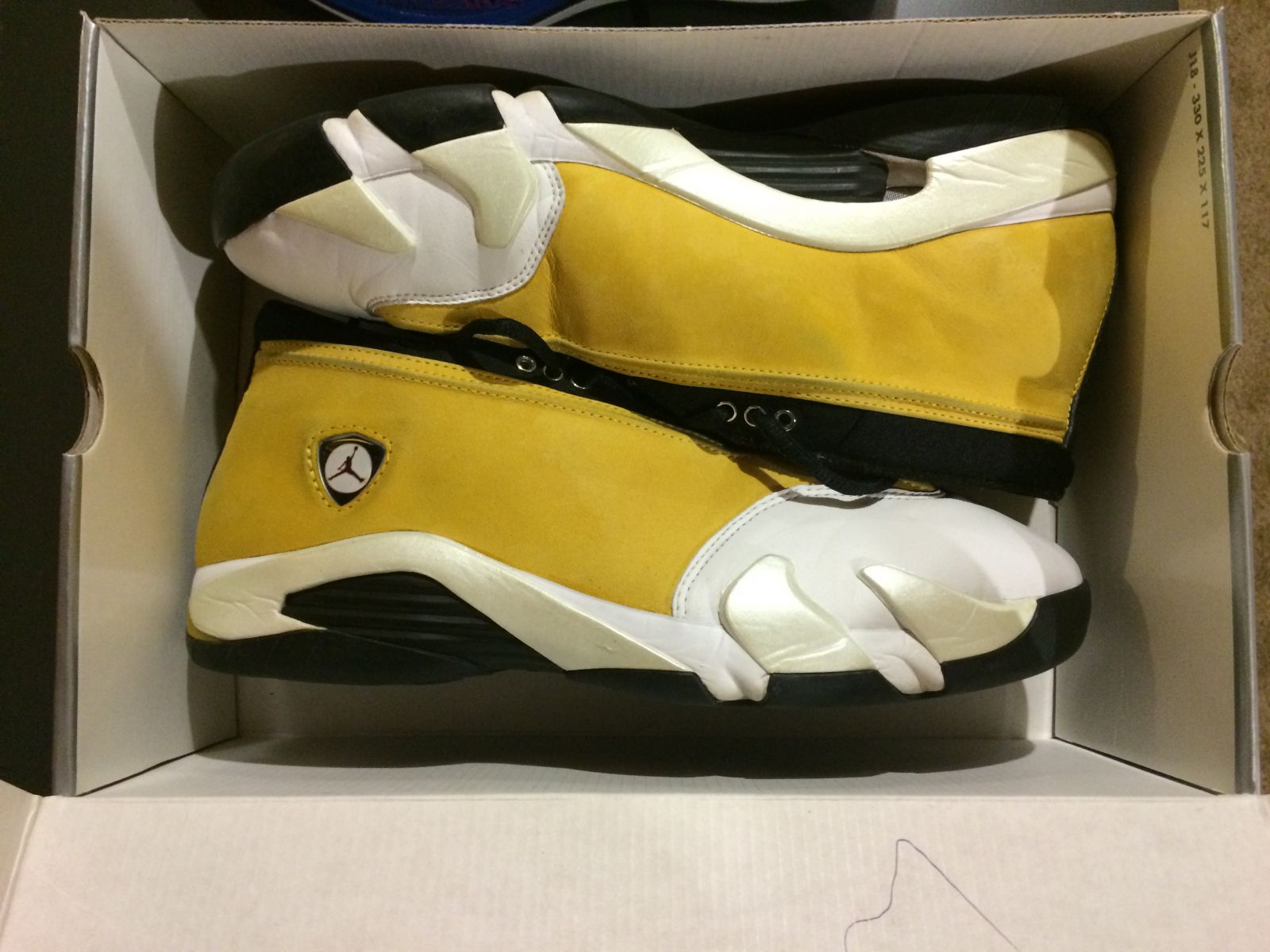 Brett Golliff
Air Jordan XIV Low
It may not be unpopular now but back in the day every saturated yellow Air Jordan was hated on. So that would be chutney, ginger, wheat, etc. My first experience with this hatred was with the Air Jordan XIV Low Ginger. I didn't have to wait in line for it back in 1999 I just waited for it to hit the second clearance sale on Eastbay and scooped them up for $60 quite easily. No one at my school had them and everyone hated on me for having them. But I loved them and still do. The best and worst part about that shoe was the suede. Such a beautiful material but nearly impossible to keep clean. The odd thing now is everyone seems to love them whenever I post them on my Instagram.