words // Nick Schonberger
The world of sneakers is filled with great debates. The Jordan III or the Jordan IV? The Air Max 90 or the Air Max 95? Adi or Rudi? Some, like those just mentioned, are questions of subjective taste. Opinions fly, fans defend favorites, and the fire that burns so deeply in many of us (that thing that makes us love sneakers) is stoked.
While arguments about brands and colorways and models are relatively subdued, there are far more polarizing sneaker topics. For example, a friend recently texted me this query: "Are custom sneakers any different than fakes?"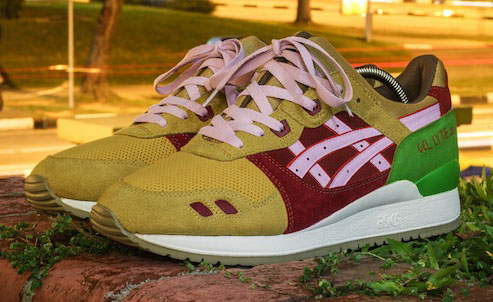 A particular custom, a "Burger" Gel Lyte III comes to mind—a copy of End's collaborative Saucony, albeit on a different silhouette. The answer, given that instance, is clearly no: Custom sneakers are no better than fakes.
Wait, wait, wait…
C2 Customs, some years ago, produced a rather witty Tech Challenge accented AF1. It was pretty awesome, in no way a fake, and totally piqued interest in the potential to personalize a pedestrian pair of white on whites.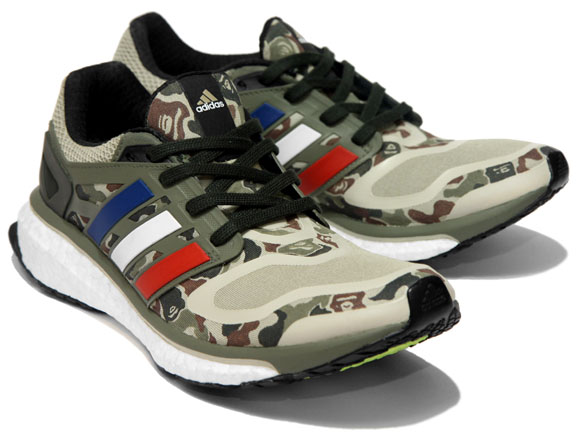 How is this case different from that "Burger Gel Lyte III," or even C2's own hybrid conception of the BAPE Energy BOOST? There's nuance to the question. There's an odd double play in which gut reaction is easily dismissed by some deeper consideration.
Last week, art critic Jerry Saltz tweeted the following, "Artists: Get fucking over it. Stop making art about art. #DeadFuckingEnd."
Customs, like them or not, are a crucial part of contemporary sneaker culture. Guys like C2 and Mache and others (names here are not particularly relevant as the intent is not to champion or attack anyone) make some pretty cool stuff. They also place their work on increasingly valuable shoes. Models once off limits—Jordans and Yeezys—are now ripe for reworking. This alone speaks to the embrace of custom sneakers amongst connoisseurs. (Or, is it simply marking the end of a specific model?) The quest for exclusive gets ever more arduous each passing day—NikeID and Miadidas never helping—so customs continue to offer an avenue of real expression.
EXPRESSION.
That's the key, right? A consumer contacts an artist and through discussion of likes and dislikes, desires and wants, comes to a decision about the custom he or she wants. A one of a kind offering. Or, a particular vision of luxury. All good. Yet, when a custom becomes too overtly about sneaker culture there's an inherent failure of creativity. It is, ultimately, a dead end—to both artistic talent and individual expression.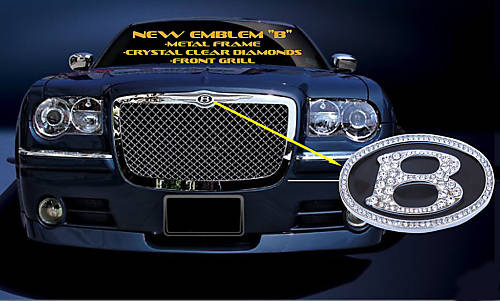 Pete Williams, EiC of Highsnobiety.com, recently tweeted, "When people put a Bentley B on a Chrysler 300."
For sneakerheads, that statement might read, "When people put a Supreme print on a Roshe Run."
Like a riff on an BAPE or End collaboration, any Supreme-inspired creation is polarizing. On some level, the enterprise is neatly subversive: Sold out? Who cares, I CAN have what I want...or, at least, an approximation. Similarly, the production remains antithetical to the notion of AUTHENTICITY.
What, in customs, is real? What, if anything, deserves recognition separating this genre of sneakers from the consistent flow of limited colorways and themed releases? What, ultimately, constitutes creativity.
At worst, customs dance a dangerous dutty wine.
At best, customs influence the future of those previously mentioned limited colorways and themed releases.
The people behind the great customs are undeniably talented. There's no room for debate. However, it remains a talent that sadly doesn't transcend its narrow space. When executed at the top of the class, customs exude an exemplary convergence of artistry and craft. Shoes are broken down and repieced to realize final products of genius invention, pushing the boundary of sneaker design and giving voice to pairs without peer.
However, champions of authenticity will claim the pairs are "unauthorized," shooting down success by labeling the design subordinate to the original. Is it fair? Is the argument simply circular, answered by the age old "just wear what you like?"
Is it possible to reconcile one "Bentley B on a Chrysler 300" (C2's Tech Challenge AF1) and completely deny another (a "Burger" Gel Lyte III)? Or, is it better to flat out decry customs all together? Can there be a happy middle ground? Even trying to form a cohesive argument about customs presents a double edged sword.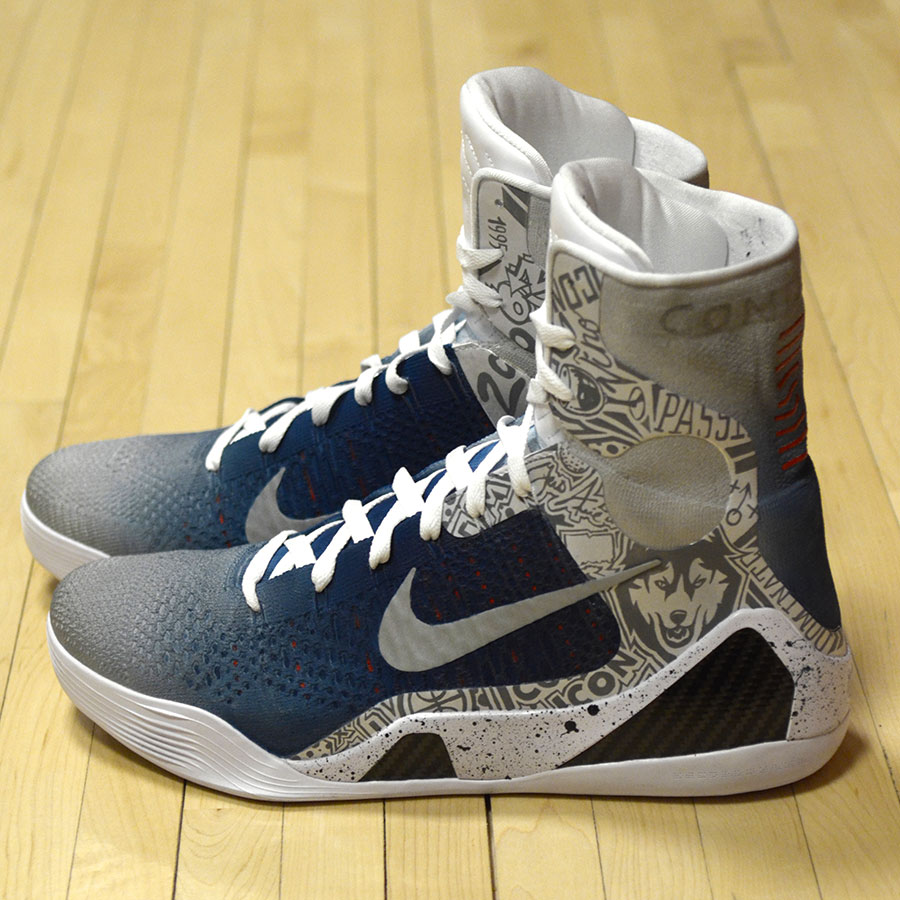 Of all the sneaker world's subsets, the custom community is among the most vibrant. Assessing its eb and flow is essential to understanding the aesthetic pulse of our world. While sales figures are helpful, the unhindered creative endeavors of people squarely in the thick of it all broadens the picture. Customizers are unsung heroes, only occasionally (ex. Mache Customs "UCONN" Kobe 9 for Gino Auriemma) working with brands.
Distilling the question (customs are fakes) in this way offers the best conclusion: No, customs are not fakes. Or variants. Or, for that matter, a scourge on sneaker culture. Instead, good or bad, customs give voice to us—the people that live for sneakers, the folks who buy without regard for Instagram likes or resale value.
Go ahead and put that Bentley B on a Chrysler 300 (or some Jordan 7 patterning on an AF1), if triumphant in articulation the idea may just spawn widespread (read mass produced) imitation. Critics, and haters, be damned.