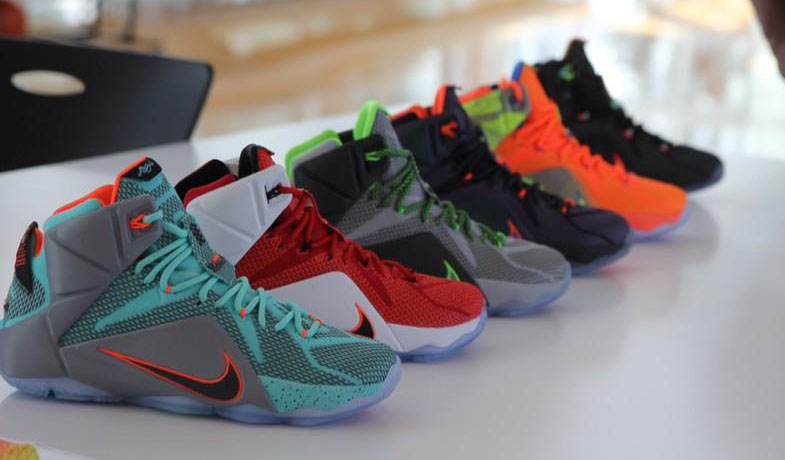 words // Brandon Richard
Between October and December, the LeBron 12 will release in at least 7 different colorways. To give you a little insight behind the designs, Nike put together a video breaking down each inspiration.
Images and release dates for the first 7 colorways below: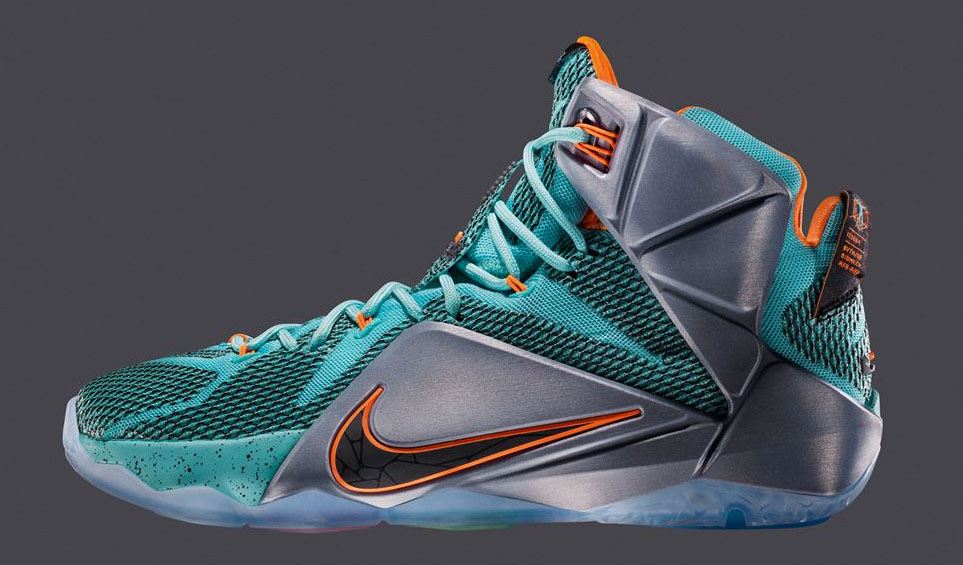 10/11/14 Nike LeBron 12 'NSRL'
James wasn't made in a lab, but he is made better by Nike's research, testing and analysis. The LeBron 12 lead colorway reflects the process of turning data into design to create superior performance footwear.
---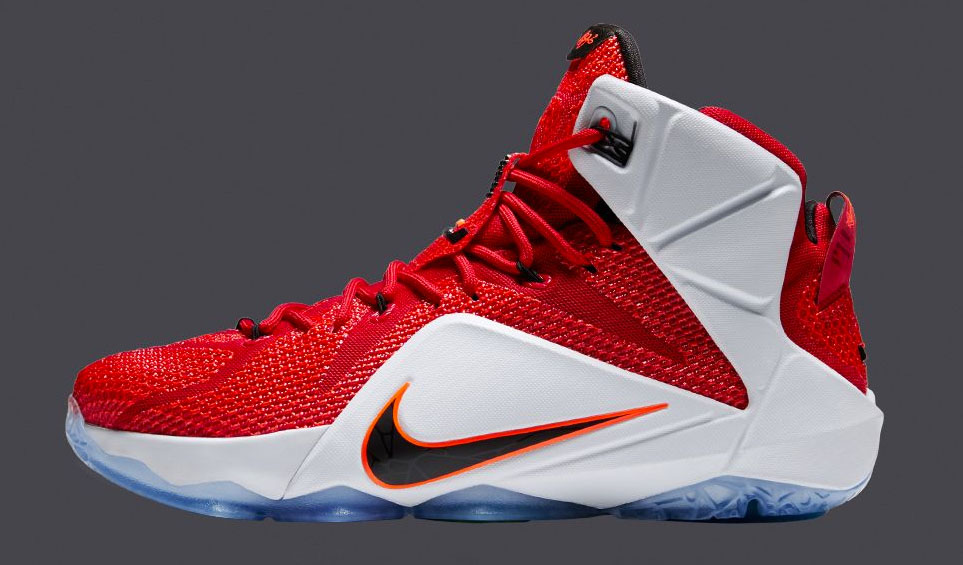 10/30/14 Nike LeBron 12 'Heart of a Lion'
James has demonstrated the courageous heart of a lion while being tested both physically and mentally over his 11-year professional career.
---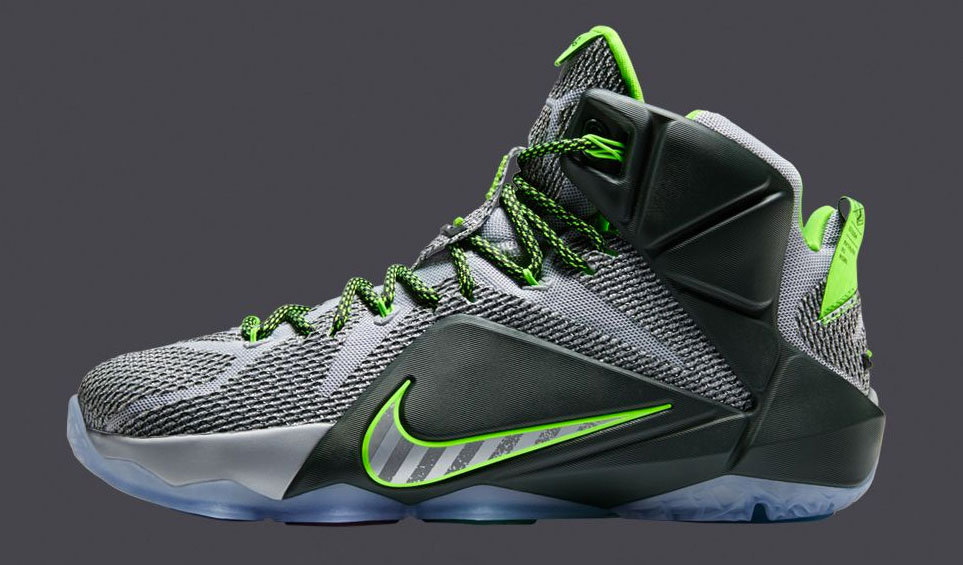 11/11/14 Nike LeBron 12 'Dunk Force'
Inspired by the power of James's statement tomahawk dunk and equated to the speed and force of a helicopter rotor blade.
---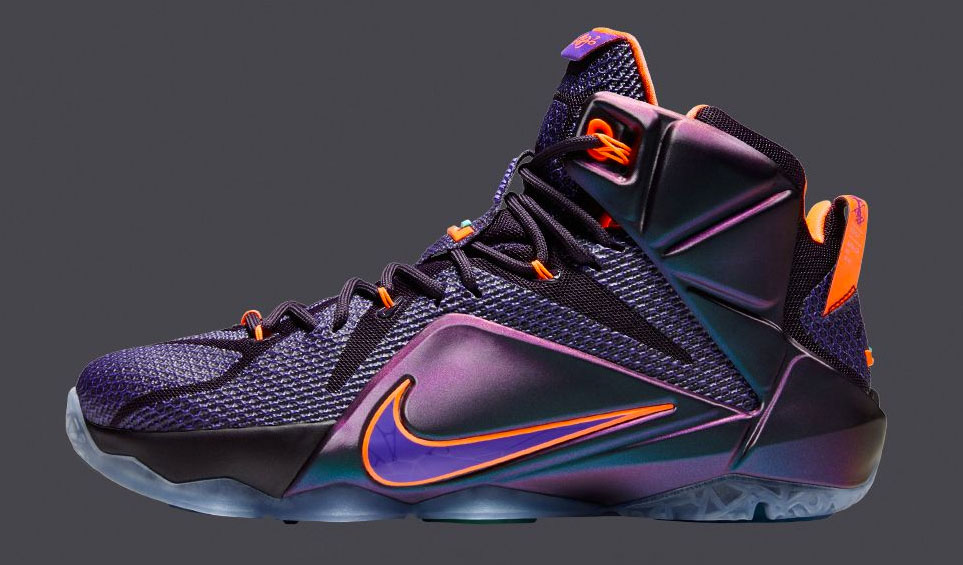 11/22/14 Nike LeBron 12 'Instinct'
James's keen 20/20 eyesight combined with his uncommon speed and agility translates to pinpoint, instinctual decisions, much like the way a hummingbird sees and navigates.
---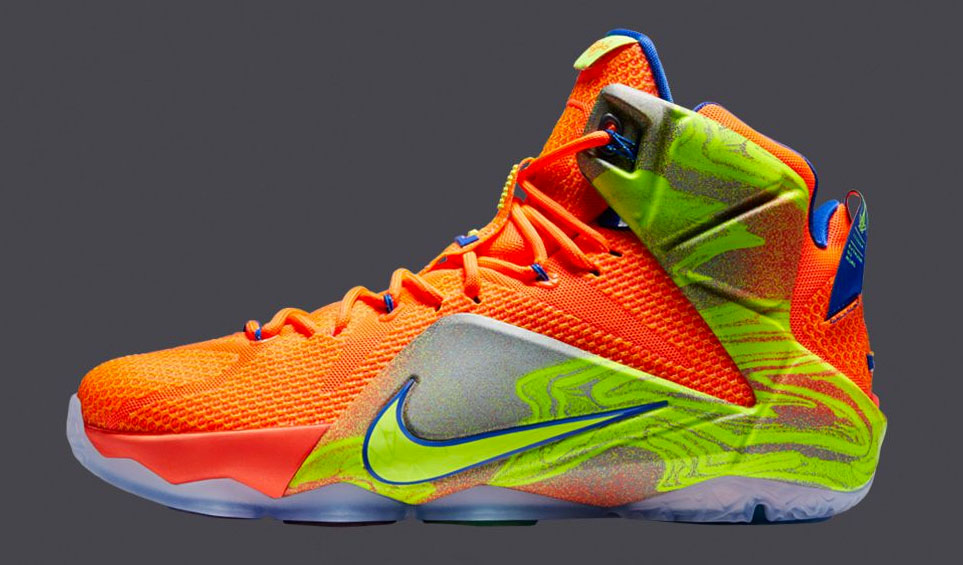 11/29/14 Nike LeBron 12 'Six Meridians'
A key component of James's training recovery and preparation is massage therapy. The ancient Chinese practice of reflexology releases energy to different points of the body, or meridians, when massaging pressure points in the feet and hands.
---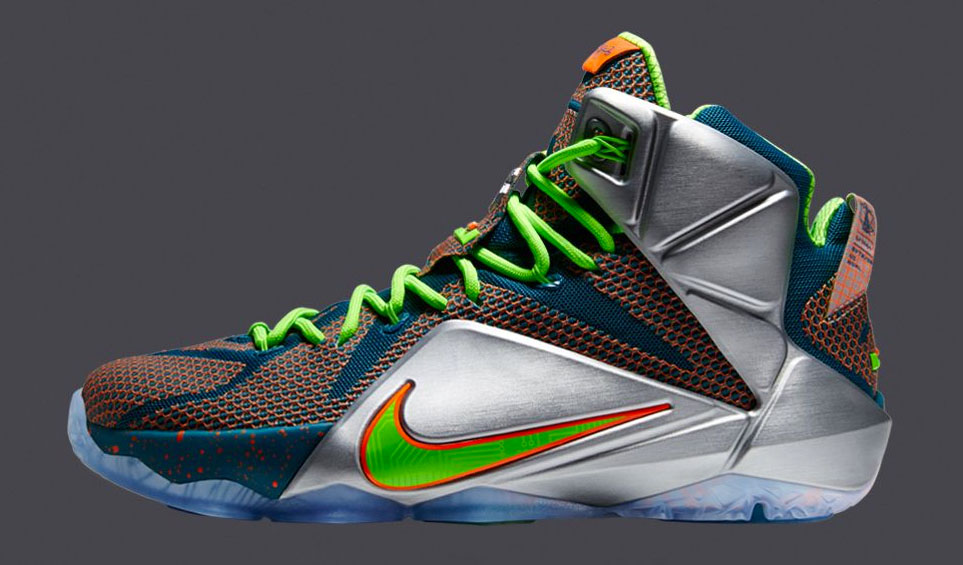 12/01/14 Nike LeBron 12 'Trillion Dollar Man'
Are we looking at the athlete of the future today in LeBron James? Inspired by James's legendary work ethic and physical gifts combined with Nike's finest performance technology.
---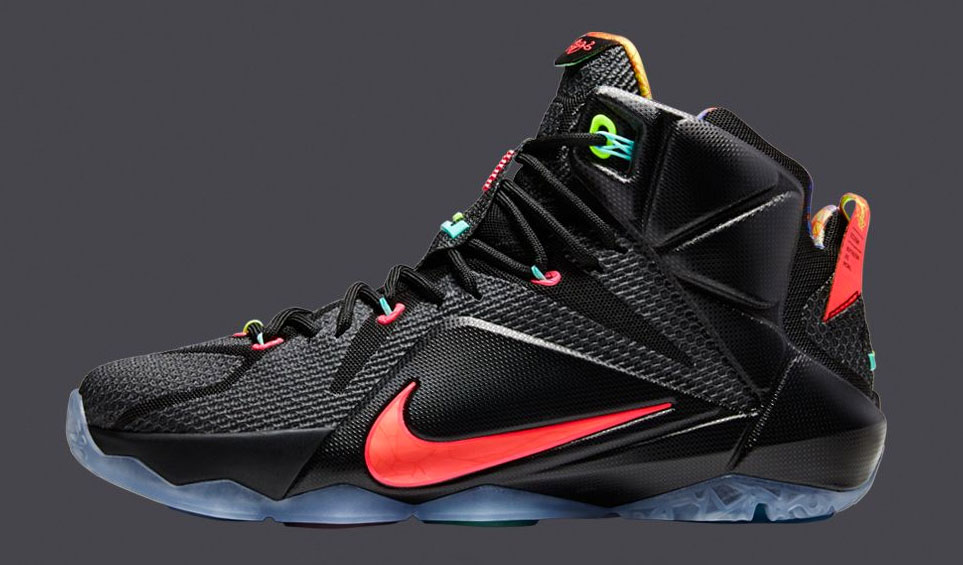 12/20/14 Nike LeBron 12 'Data'
James is arguably the most dominant player in the game today, with the statistics to support that claim.