words // Brandon Richard
In 1988, Michael Jordan defeated rival Dominique Wilkins in a dunk contest for the ages at Chicago Stadium. In need of a near perfect score in the final round, MJ reached into his bag of tricks and pulled out the free throw line dunk, which he had also used to pull out a win in '87. Over the years, we've seen the iconic dunk from many angles, but a new one recently hit the internet.
While not the best quality, the photo shows Jordan's dunk from the right side, while the more common views are from the left and front. We're not sure which photographer is responsible for this angle, but it's amazing that it's just now surfacing after all these years.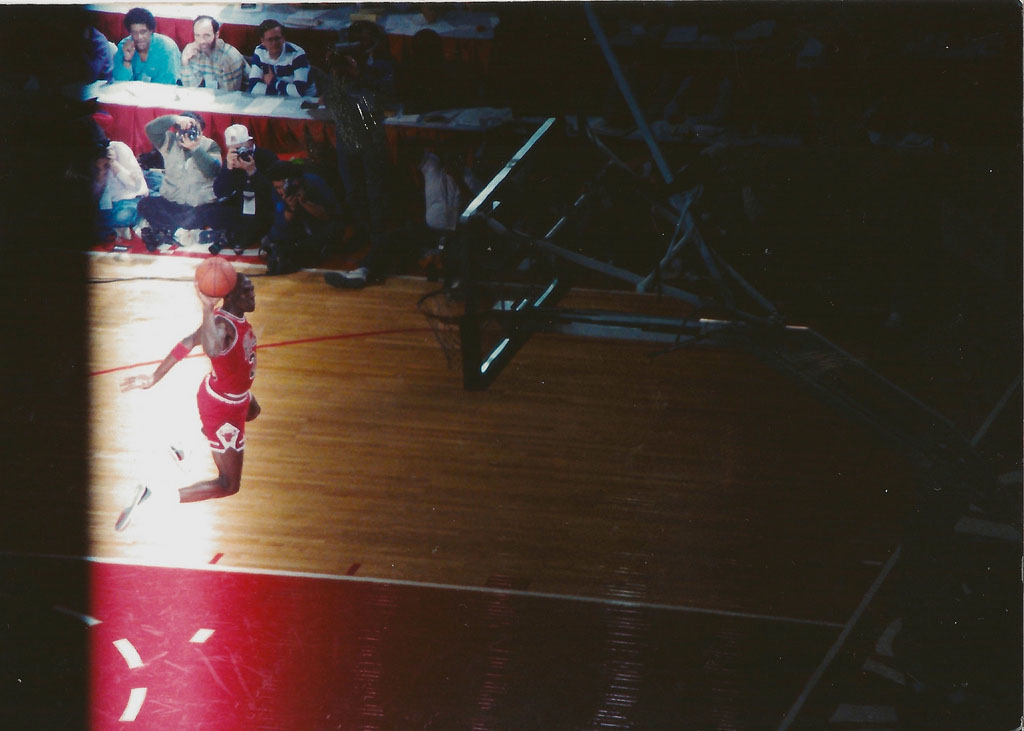 image via Michael Jordan Mexico, H/T Pro Basketball Talk