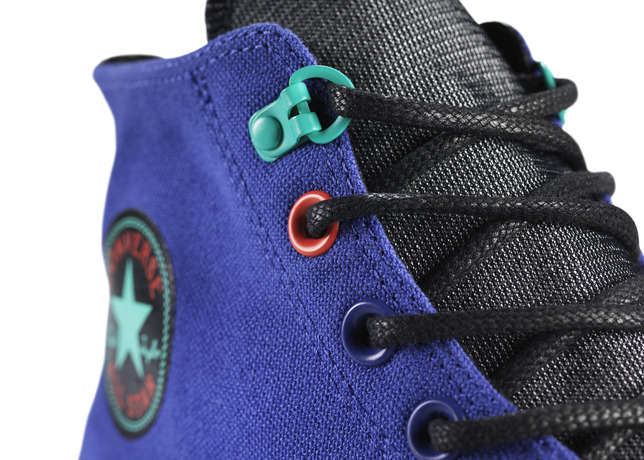 Written by Gerald Flores
Images by Liz Barclay
The silhouette has been around for generations. But, one thing that kept the Converse Chuck Taylor from being worn all year round is the elements. Let's be straight, a canvas upper isn't the first thing you think of wearing in the rain, sleet, and snow. That changed this fall when the brand teamed up with Polartec to put the fabric company's Power Shield Membrane Pro technology on the iconic sneaker. (There's also a rubberized version of the Chuck Taylor that's out now) But how do the sneakers stand up against every day mishaps. Sure there's water, but what about things like coffee or even cooking oil? We put the Polartec sneakers to the test at out at our New York offices and spilled whatever we had laying in the kitchen pantry on them. Check them out below.
Water
Coffee with cream
Cooking oil
Milk
Black coffee
After