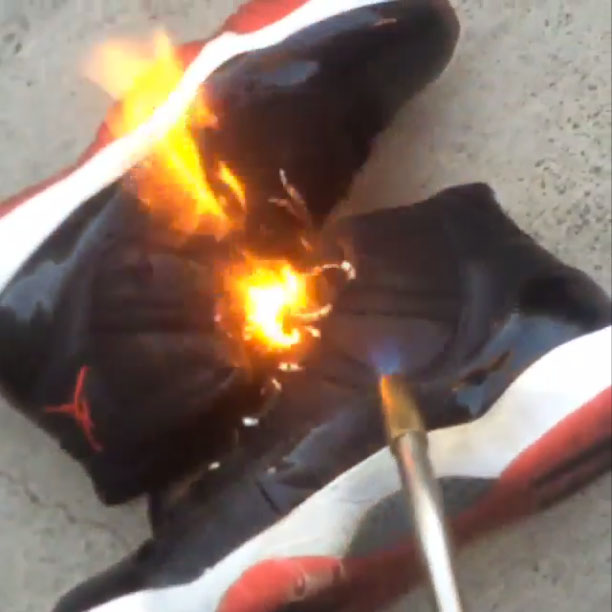 words // Brandon Richard
Gilbert Arenas made more than $150 million in his NBA career, so when making personal bets, he's not exactly hard up for financial gains. Instead, the man known as The Sneaker Champ is going after your kicks, as Nick Young's right-hand man 'Big Meat' found out the hard way after making an NBA 2K14 bet with Arenas.
But Arenas already has enough shoes — he isn't looking to wear them. Instead, he's taking a torch to them, while you cry watching them go up in smoke.
It's pretty asinine to burn a perfectly good pair of shoes, but Arenas isn't interested in our opinion on how he lives his life. Plus, watching Big Meat almost reduced to tears is pretty hilarious. Below is a video of the torching.