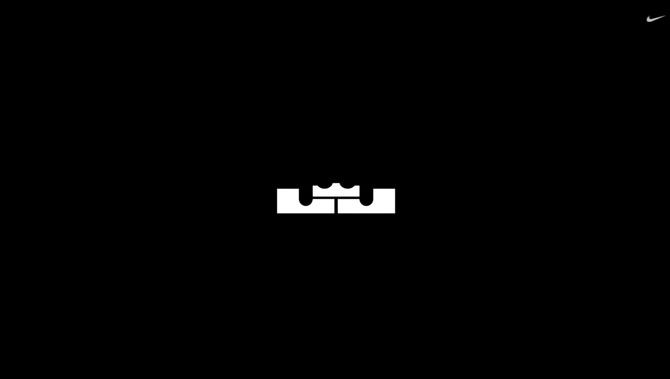 words // Zac Dubasik
While there was no shortage of colorways of the Nike LeBron 11, it was largely absent from LeBron's feet. That means that today's official unveiling of the follow-up to that shoe, and the 12th in LeBron's signature line, will have increased interest and scrutiny. Will Nike address the specific issues that made the 11 a rare sight? How has the design been changed up, to ensure LeBron actually wears his latest signature model? Follow along here, on Twitter, and on Instagram, as Sole Collector brings you live coverage from the shoe's Beaverton launch.
images via @imgerald, @Kustoo & @TeamYulia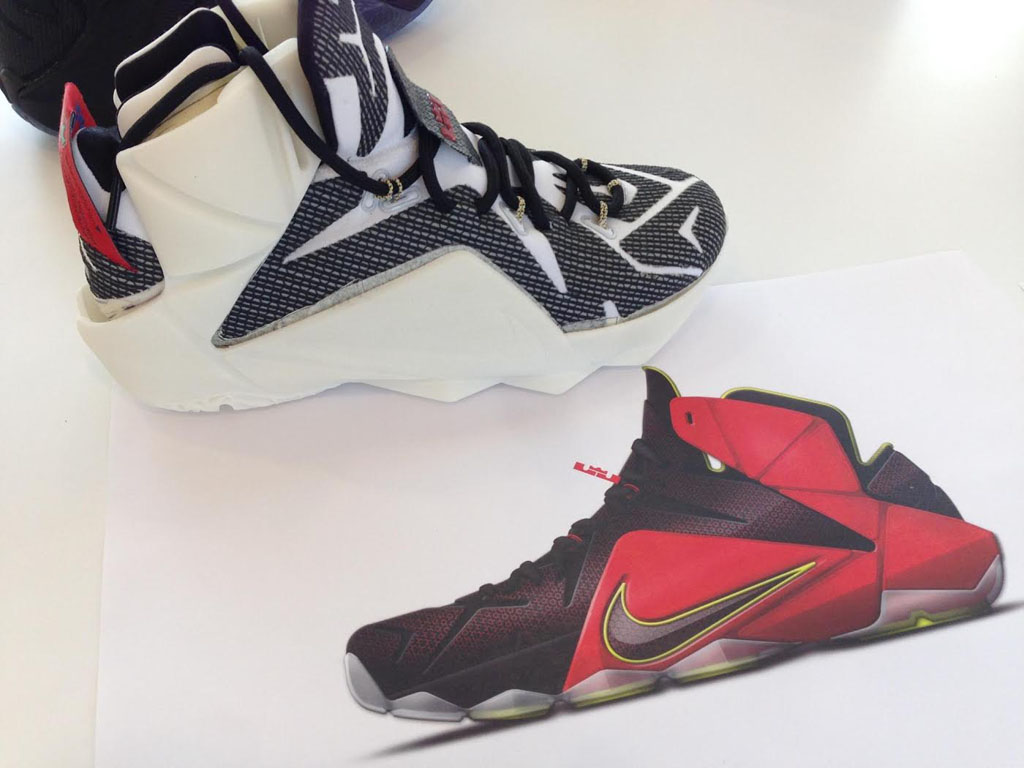 Early LeBron 12 sample.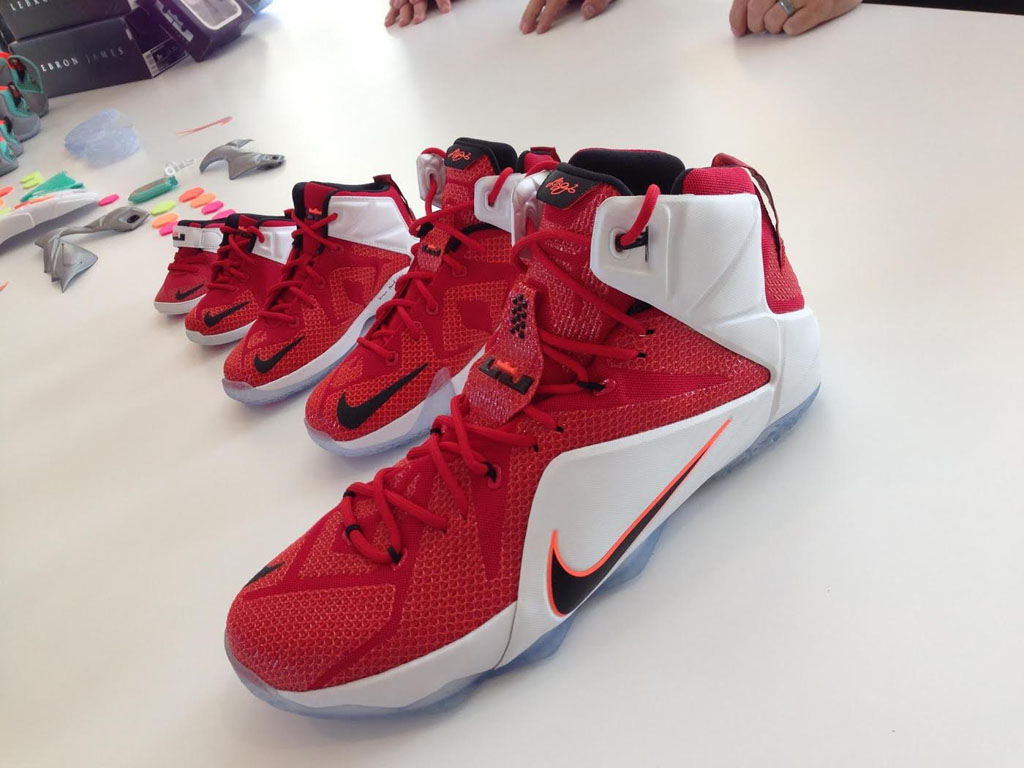 LeBron 12s for the whole family. The new shoe will also be available in gradeschool, preschool, toddler and gradeschool sizes.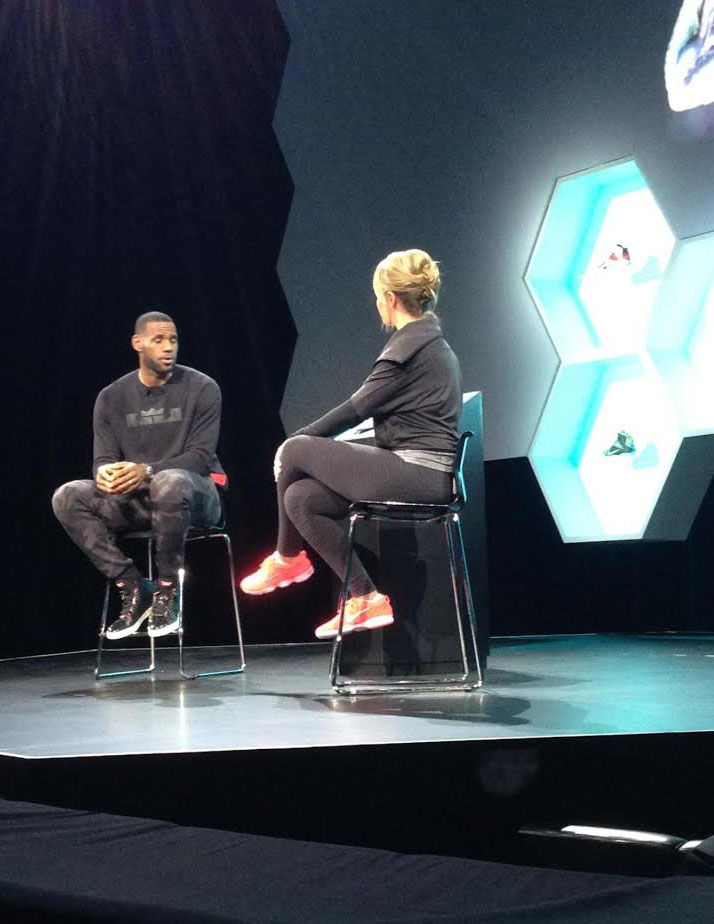 "I want my shoe to not be a burden on me. I want it to be light."
On return to Cleveland: "My impact is bigger than the game of basketball."
On new teammate Kyrie Irving: "He's part of the reason I came back."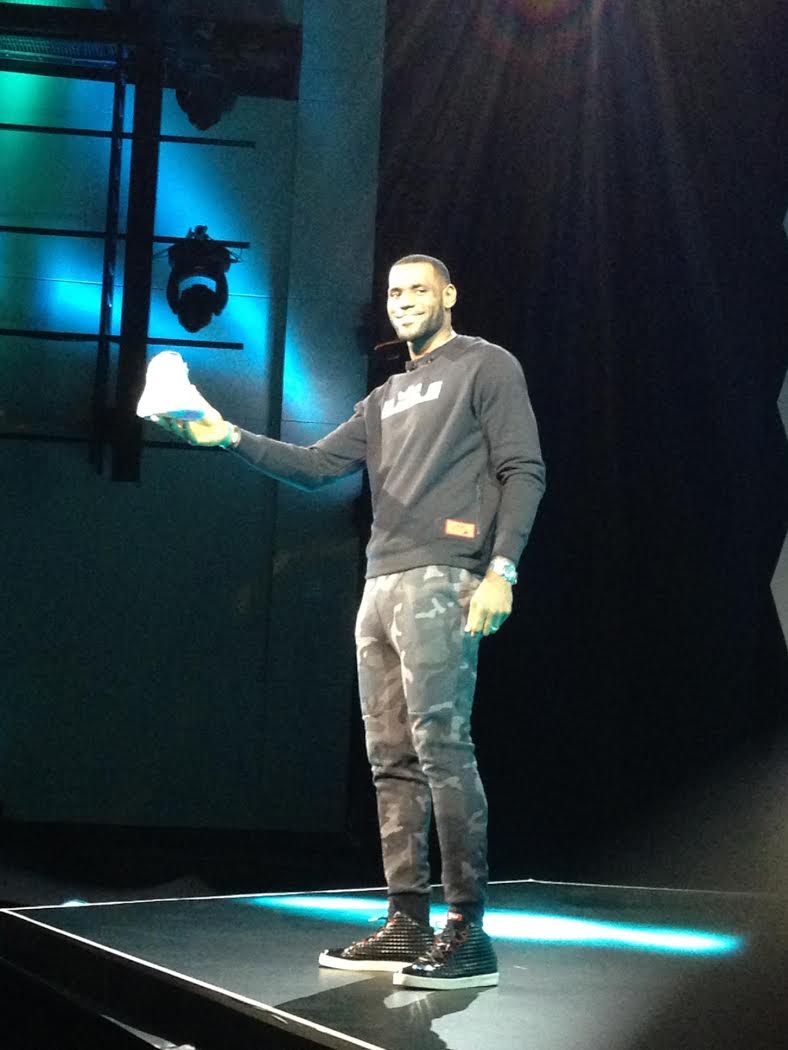 On 12th signature shoe: "Is it incredible or does it make me feel old?"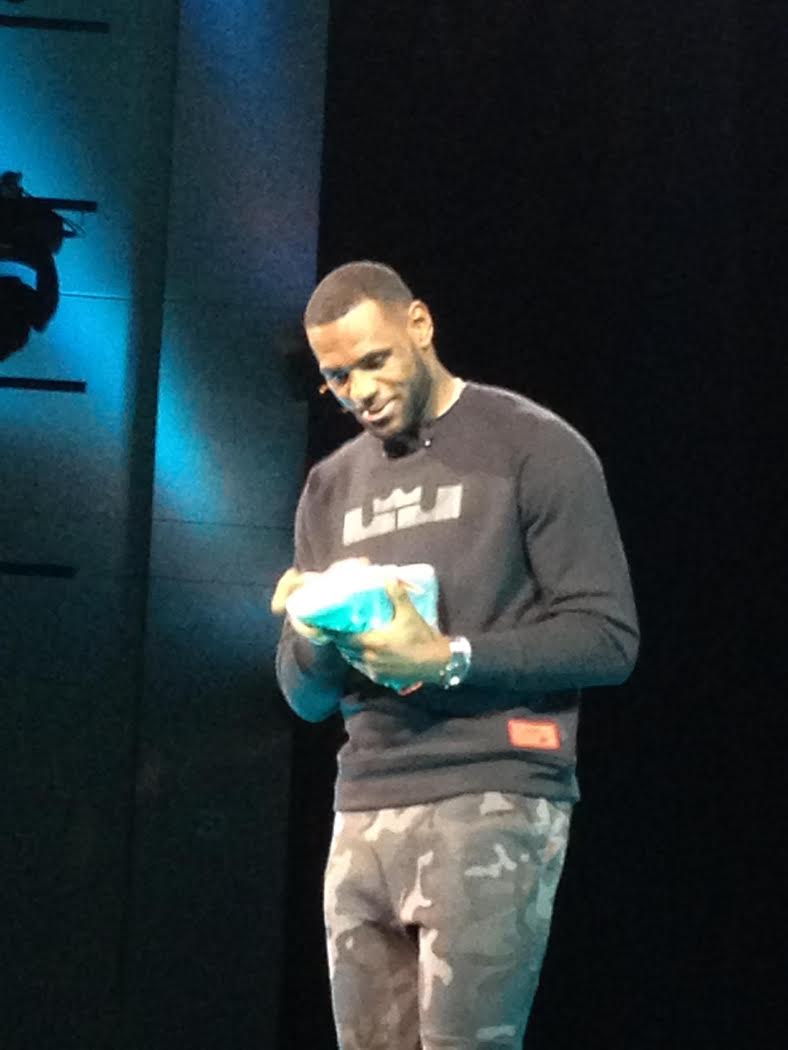 On what he wants out of a shoe: "First of all, I like style. I got that from Deion Sanders." His favorite qualities are his name and logo.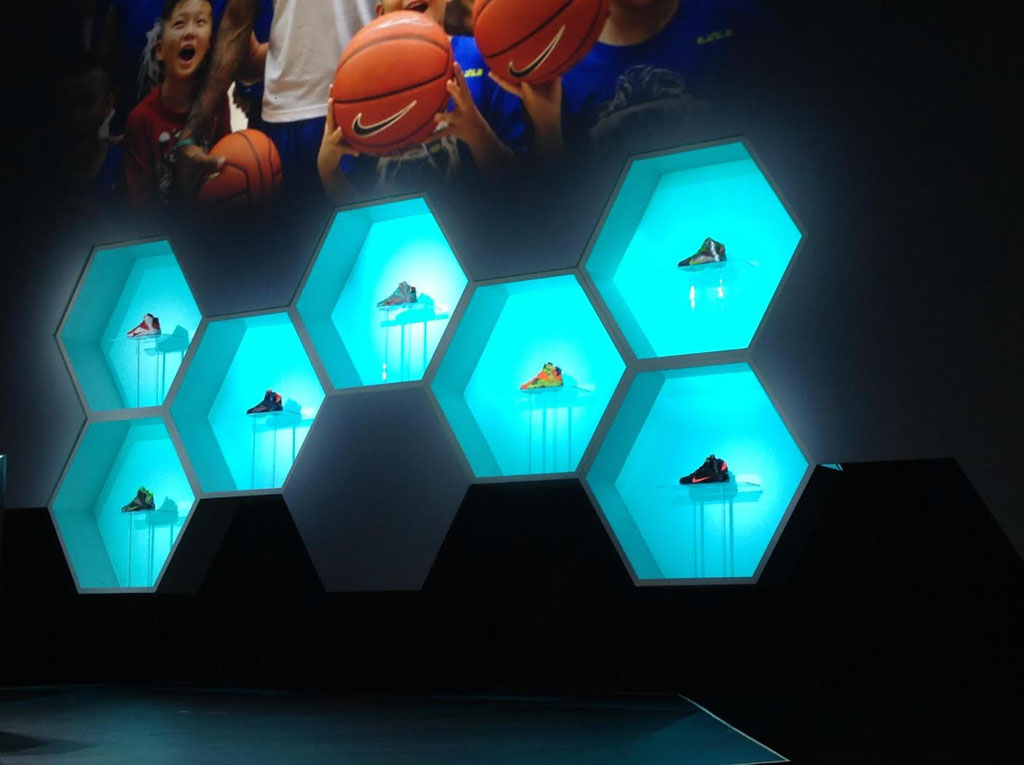 Seven different colorways lit up.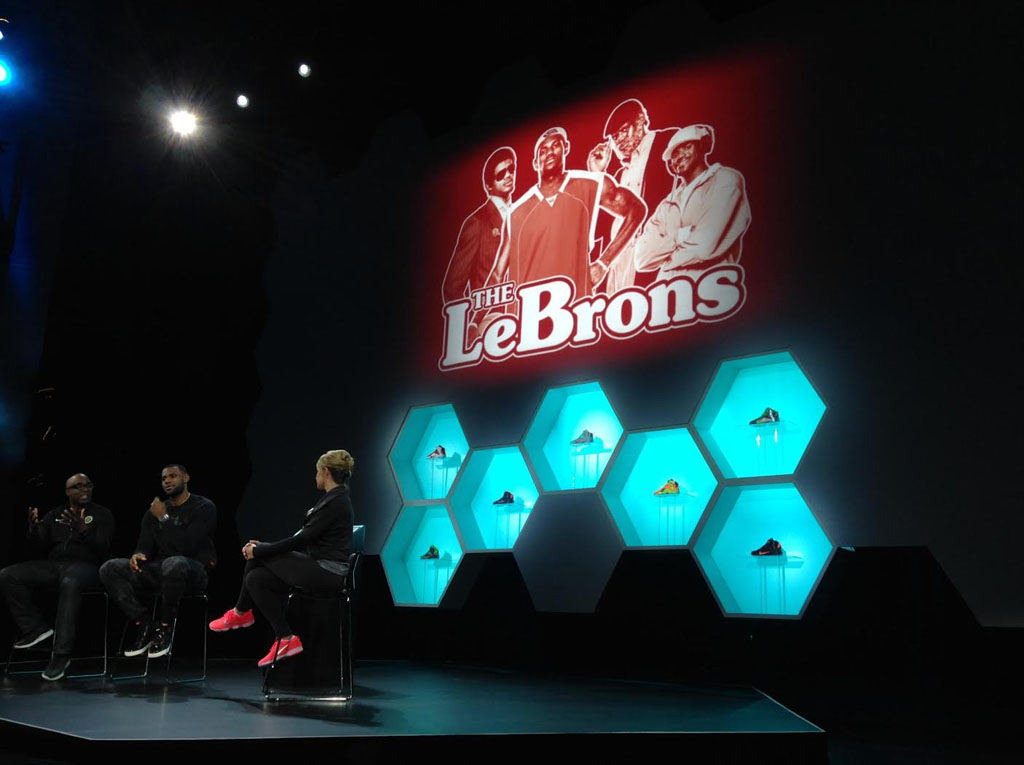 Reflecting on 'The LeBrons' commercials: "First time I got to do some acting." - James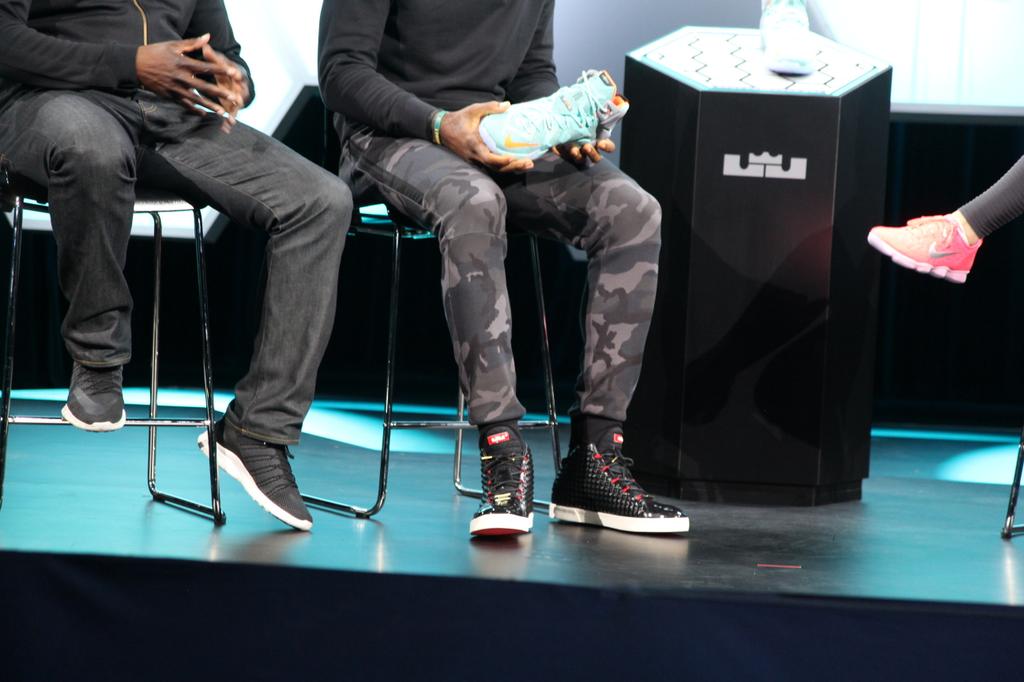 LeBron appears to be wearing a possible NSW Lifestyle version.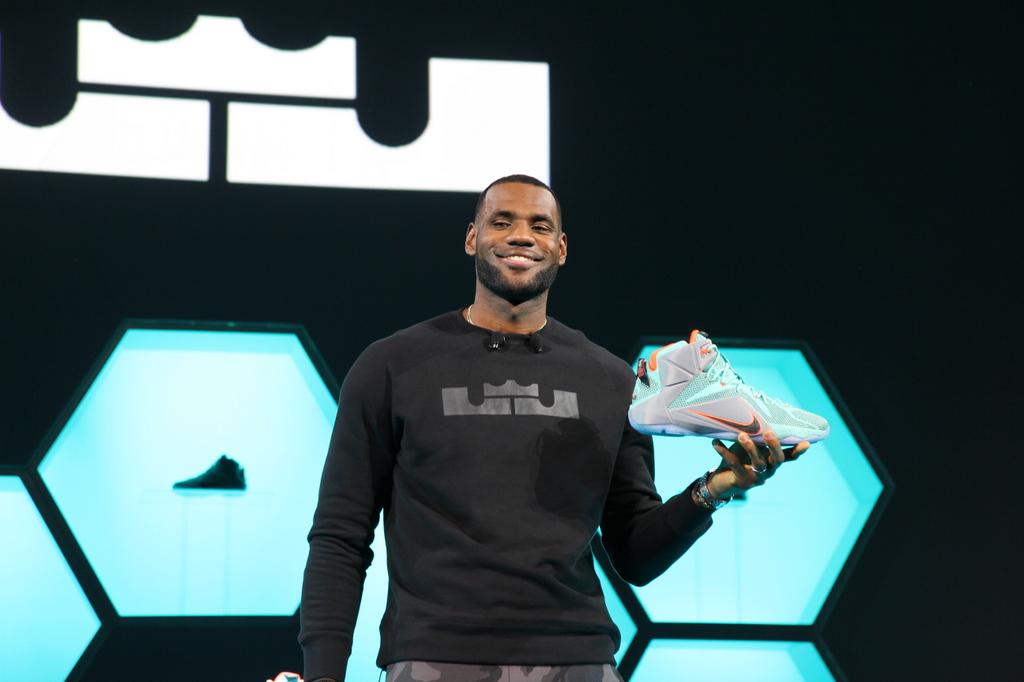 LeBron hits the stage with the LeBron 12.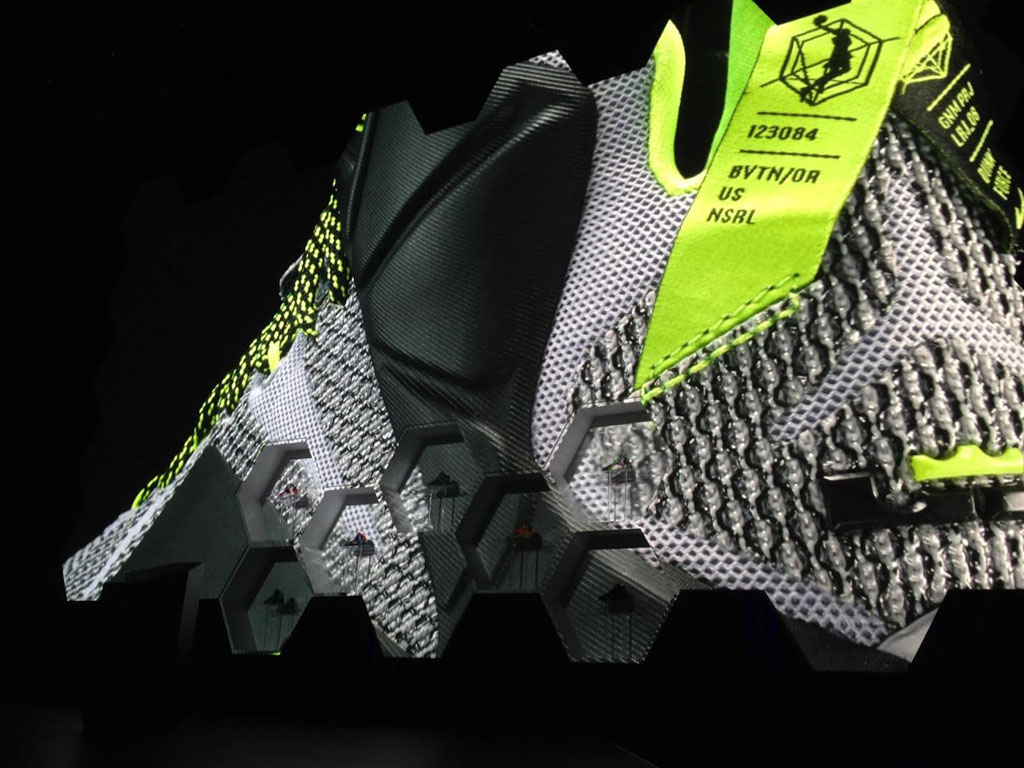 Dunkman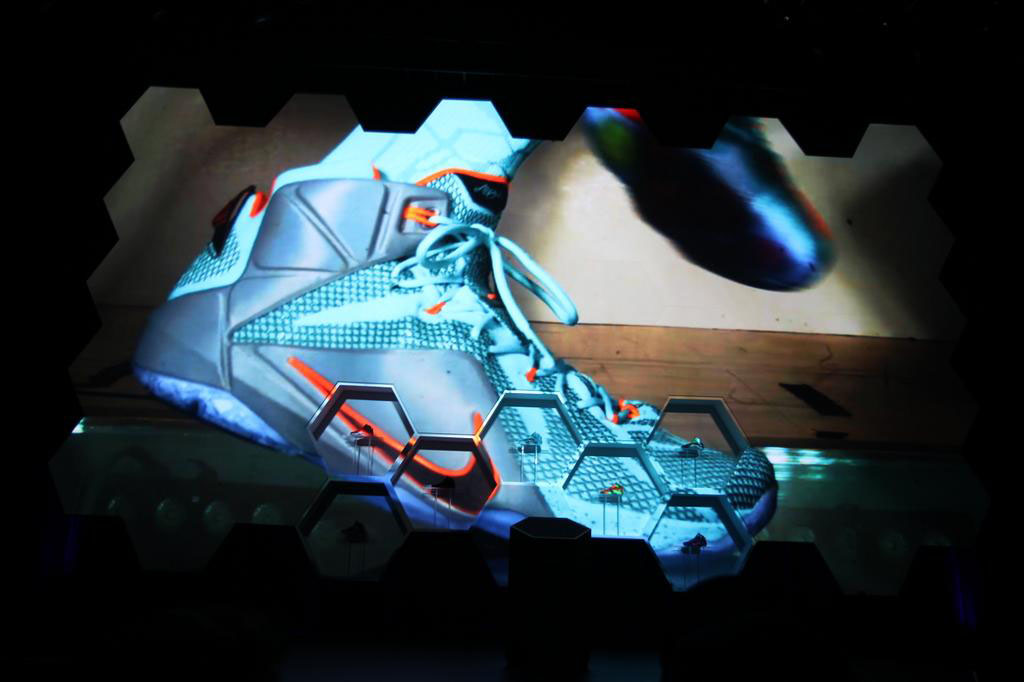 Nike LeBron 12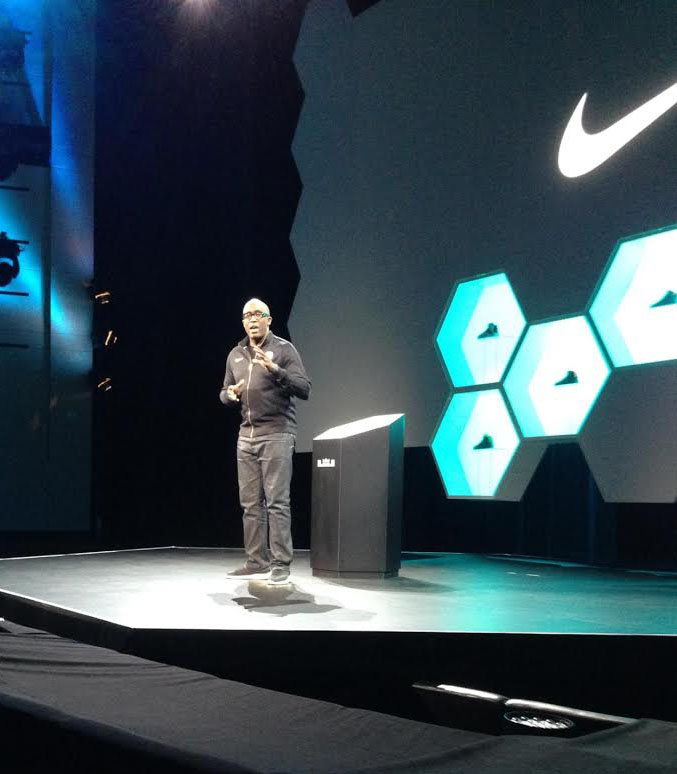 Nike Brand President Trevor Edwards on to introduce LeBron. "Nike and LeBron go way back. He is the face of basketball."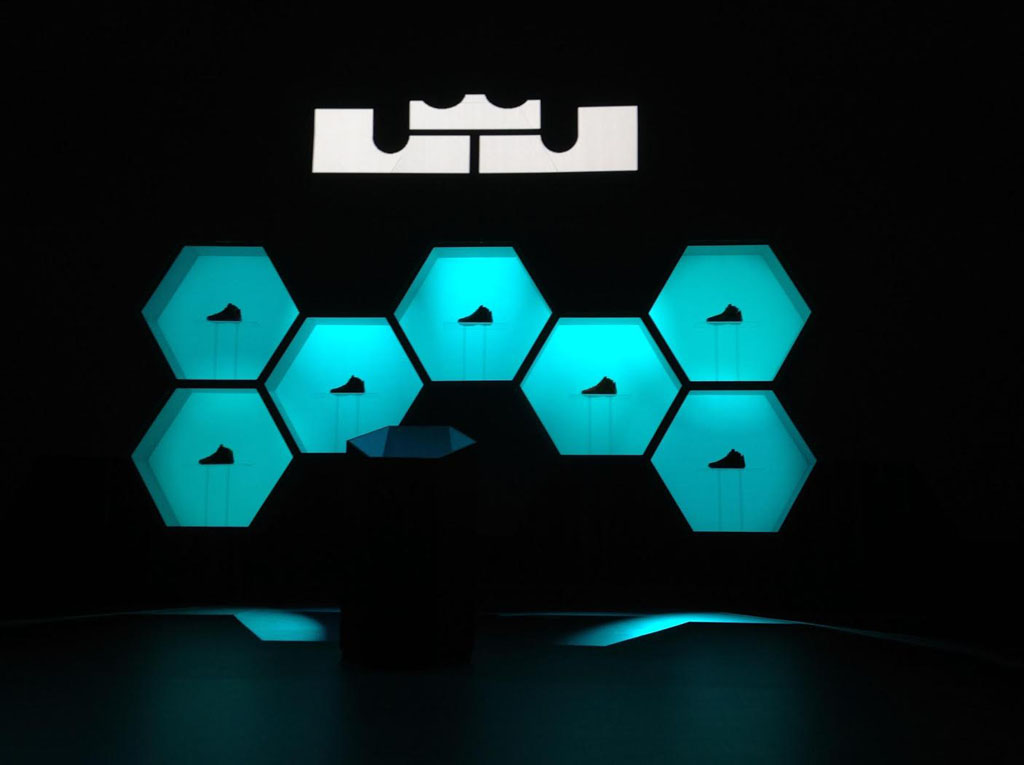 The event has resumed, special guest expected in moments.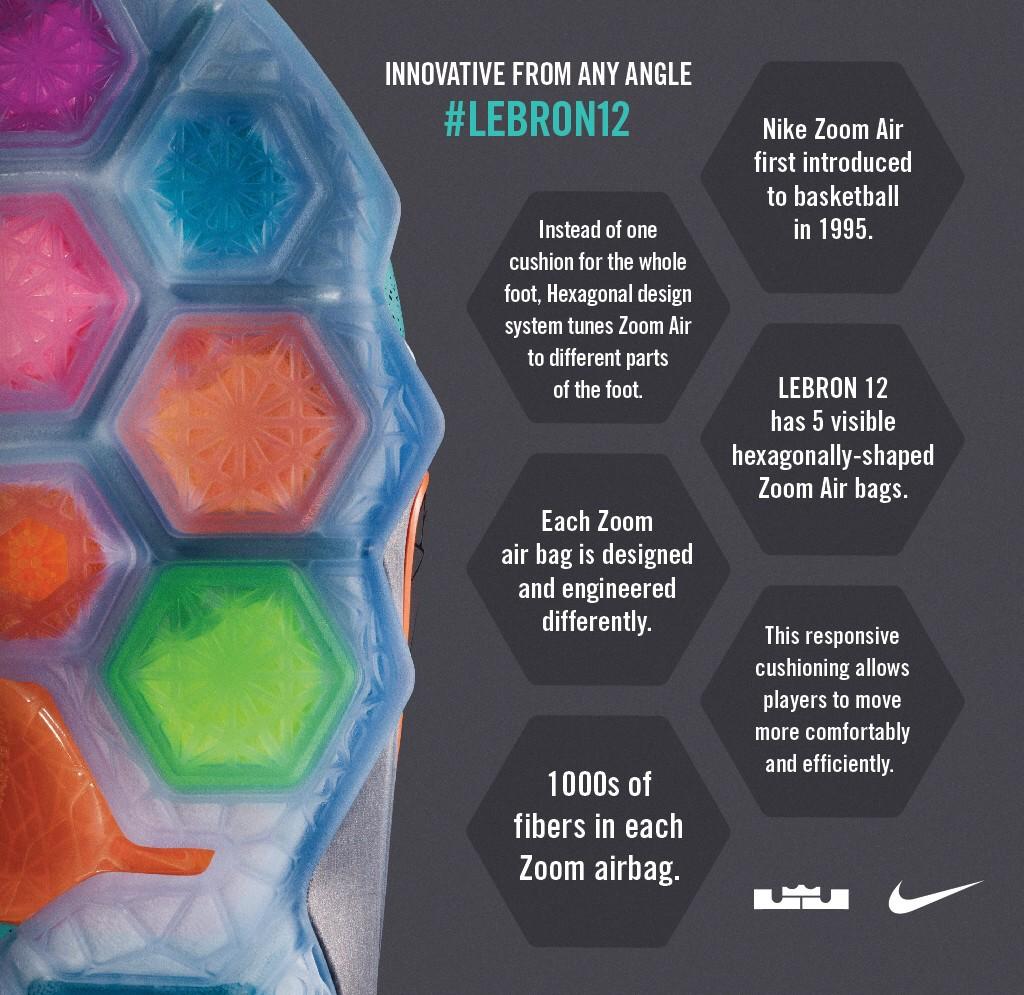 Innovation starts with the sole.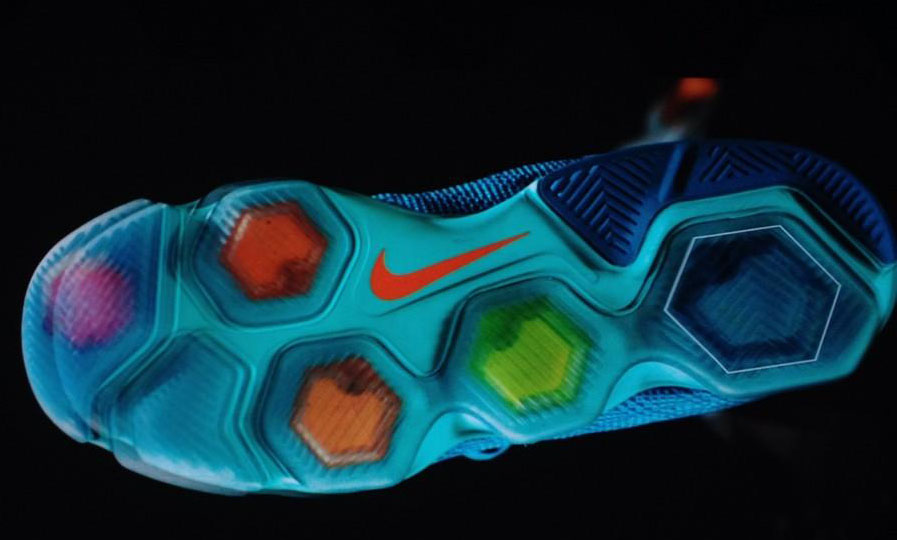 A closer look at the flex zones built into the outsole.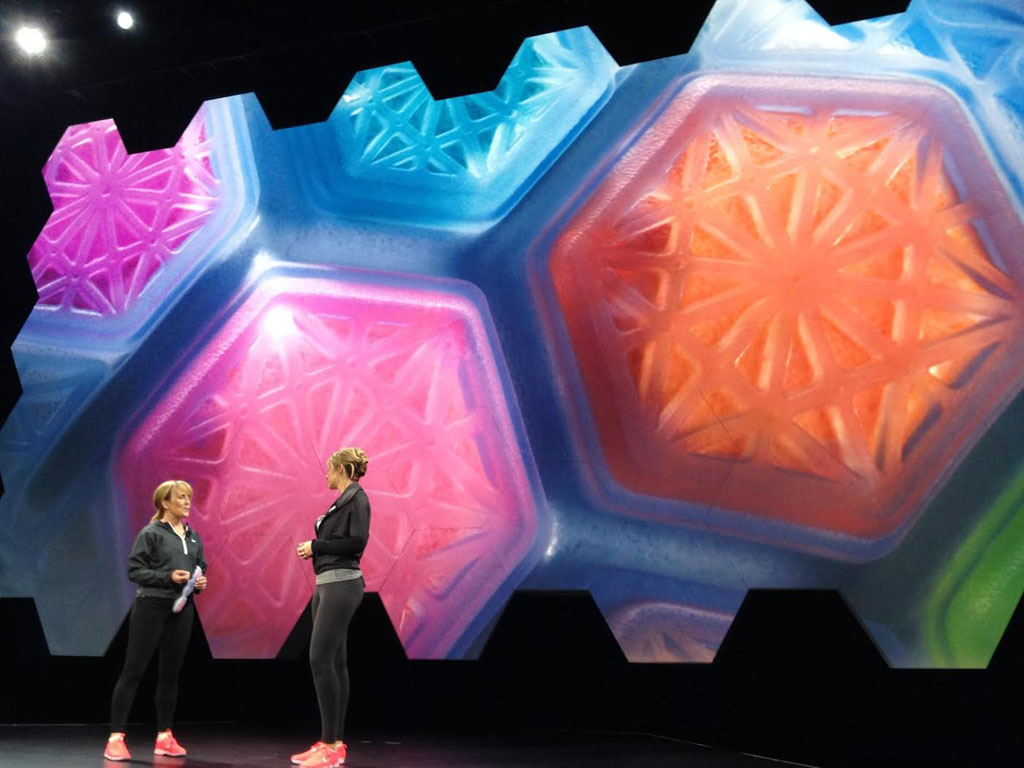 Director of Nike Cushioning Innovation Taryn Hensley takes the stage. Like previous LeBron signature shoes, the LeBron 12 will be cushioned by Zoom Air. Nike is introducing a new Hexagonal shaped system that provides better pressure mapping than a single-bag layout. The outsole and Air bags were designed together, allowing the foot to move more naturally. Better flex zones result in fluid movement.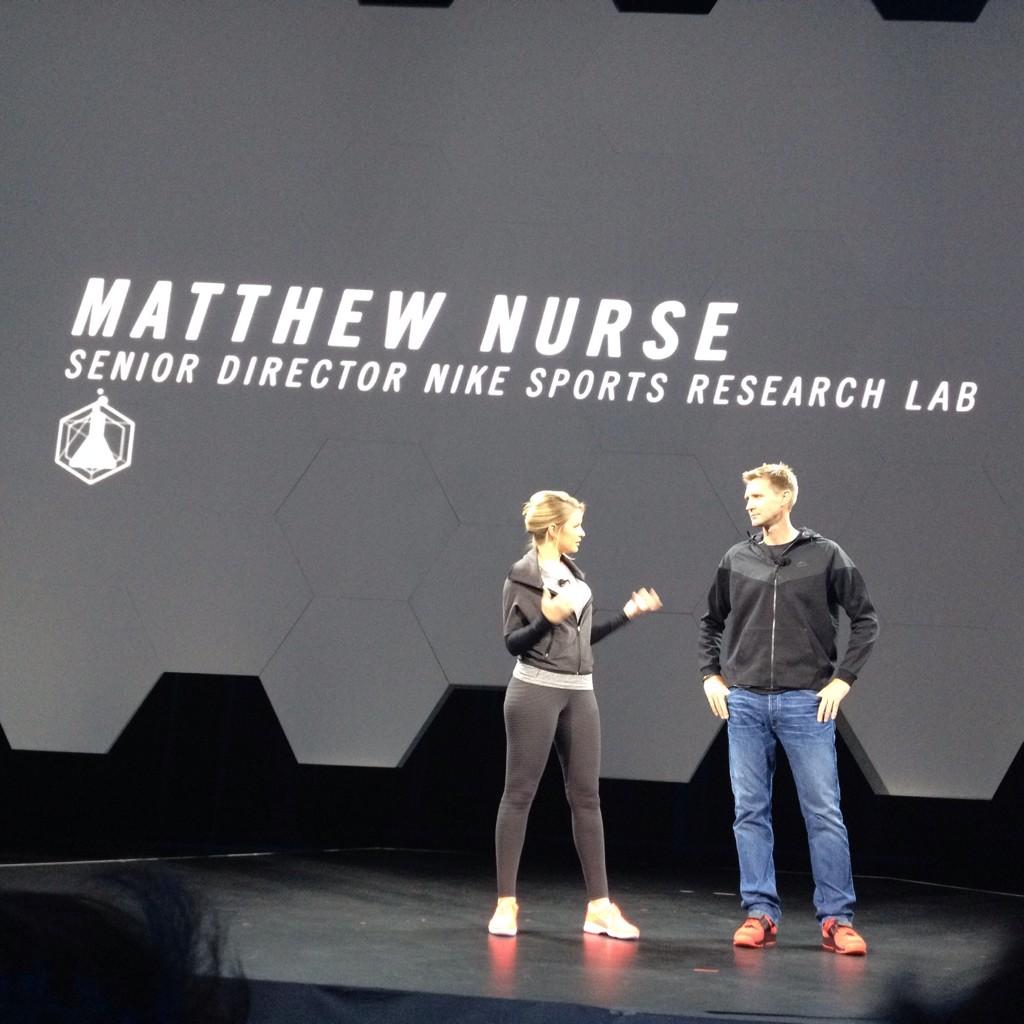 Senior Director of Nike Sports Research Matthew Nurse takes the stage. The Nike Sports Research Lab team includes more than 40 researchers — 17 have PhDs.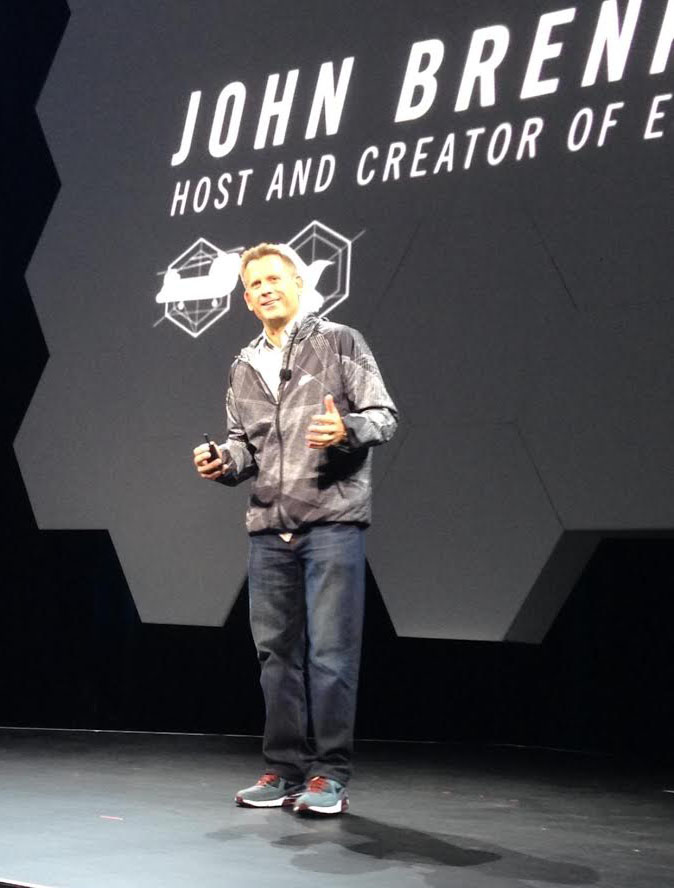 Jon Brenkus of ESPN's Sport Science breaks down LeBron's freakish athleticism: LeBron can cover the length of the court in 9 strides. When he dunks, he exerts as much force as a heavyweight boxer (1,000 pounds). His jump is the equivalent of 9,300 watts of power, enough to power four lighthouses.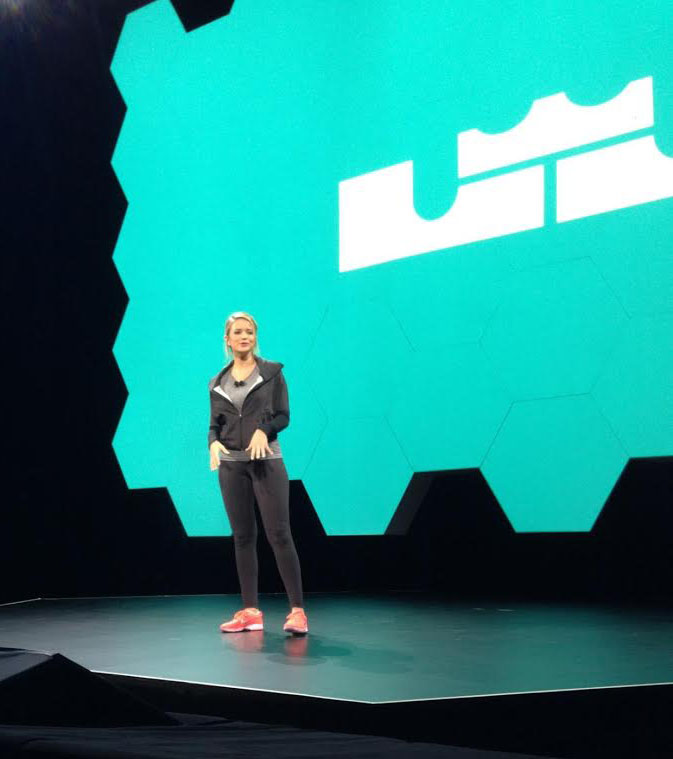 NBA Inside Stuff's Kristen Ledlow is your host for the evening.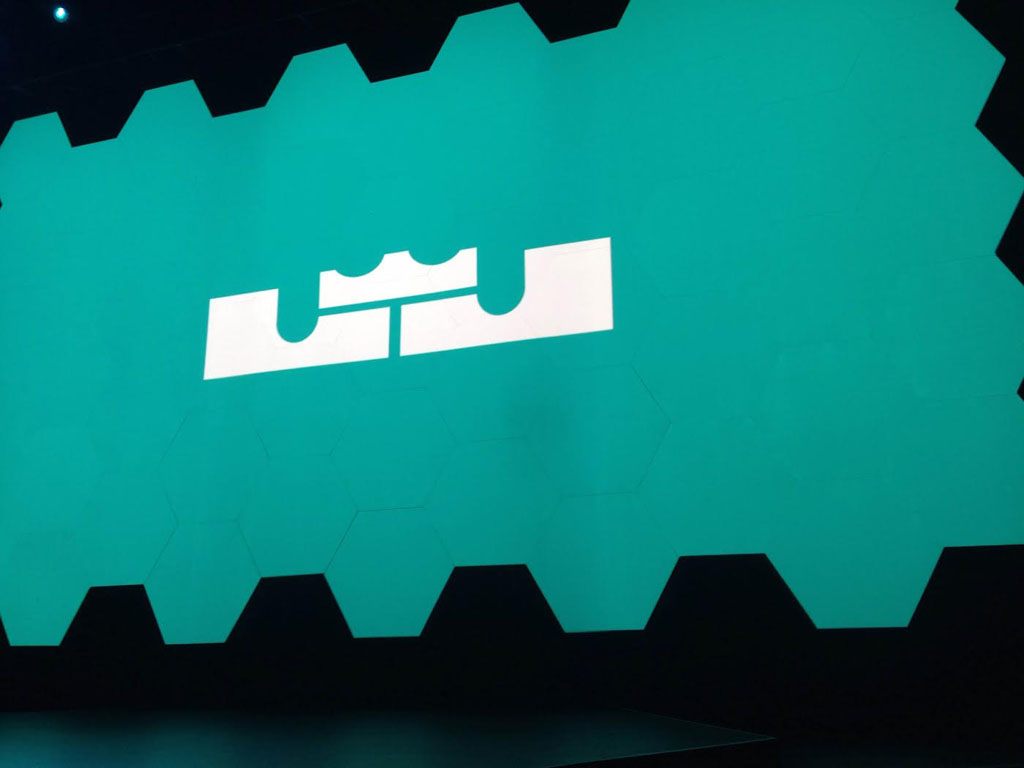 Getting started soon.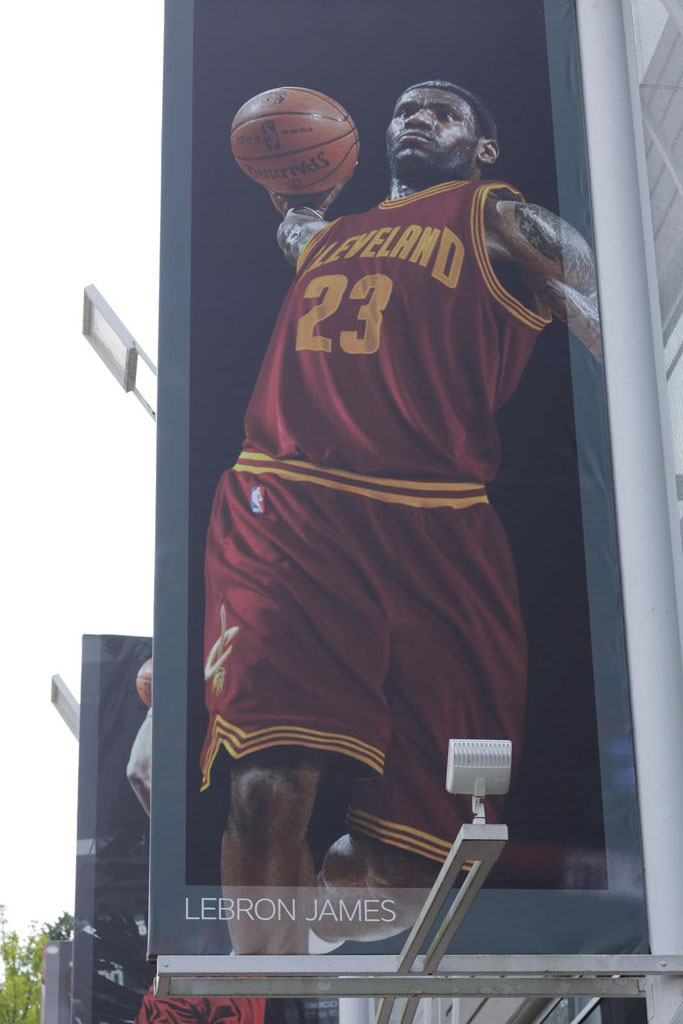 An early look at LeBron in his new (old) digs.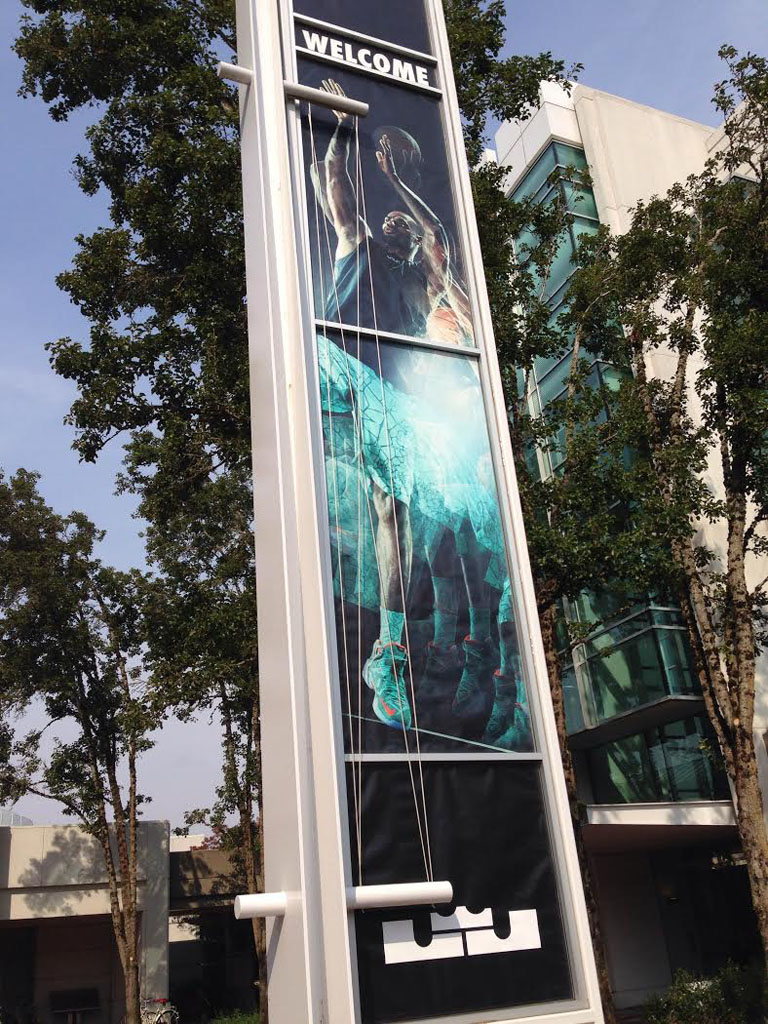 On Site: Beaverton, Oregon.
Nike Basketball sets the tone for the day with a short teaser clip.