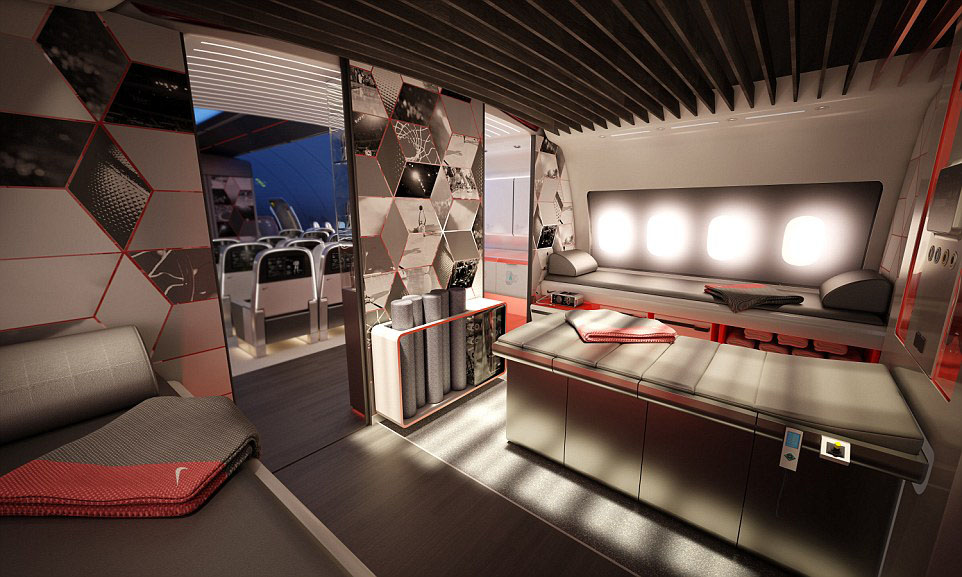 words // Brandon Richard
Inspired by data showing the effects long distance traveling has on athletes, Seattle-based design firm Teague recently teamed up with Nike to develop a customized airplane interior concept focused on the needs and challenges of traveling athletes.
Using insight about the lives of professional and collegiate athletes, they focused design efforts on four areas of performance innovation that are not typically addressed by commercial charters:
Recovery: equalizing the negative effects of air travel on the mind and body, and bringing the training room to 40,000 feet through in-flight biometrics and analysis to accelerate injury diagnosis and treatment.
Circulation: fostering natural mobility and building in equipment that ensures optimal circulation and promotes healing.
Sleep: designing ideal sleeping conditions for individuals and sleep strategies for entire teams to maximize physical readiness.
Thinking: creating spaces for key mental activities, especially film study—enabling in-transit film review both before and after games.
Teague's creative director believes this custom airplane would 'level the playing field' for traveling teams.
Read more about the Nike x Teague airplane at teague.com and let us know if you'd like to see this concept become a reality.