words // Brandon Richard
Upsets and injuries dominated NFL headlines for Week 2.
After a dominant home opener, the defending champion Seattle Seahawks were surprised on the road by Phillip Rivers and the San Diego Chargers. The big story here was controversial cornerback Richard Sherman, who was beat on a couple of routes after not being targeted once in Week 1. Have Sherman and the Seahawks already been exposed? Not remotely, and we'll see how they rebound in this weekend's Super Bowl rematch with the Denver Broncos.
Also turning a few heads on Sunday were the Buffalo Bills, who outclassed the rival Miami Dolphins 29-10 at home. With EJ Manuel and rookie Sammy Watkins clicking, the Bills may have found the recipe for a return to relevance.
Getting on to the cleats, I'm starting to notice just how strong Under Armour's presence is on the field. They have very distinct designs and the right caliber of players to get them noticed. Matt Powell reported that Under Armour's cleated footwear sales were up 25% in August, helping the brand push past adidas for overall sales in the US. Does UA have the best cleats in football? Check out Week 2 of NFL Watch and let us know what you think.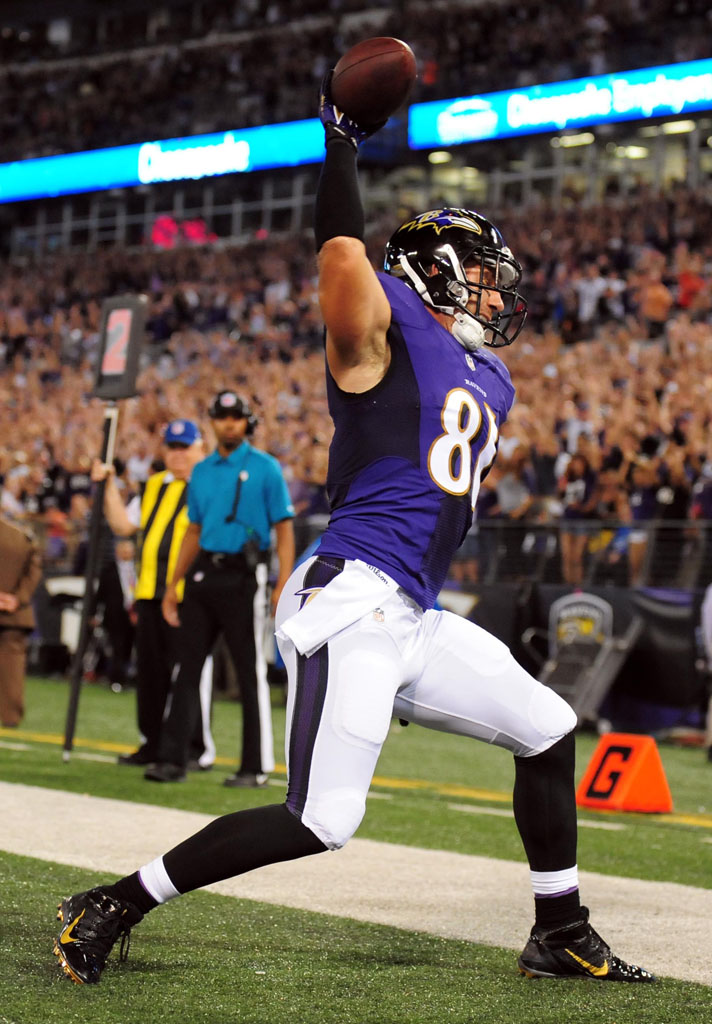 Owen Daniels -- Nike Alpha Pro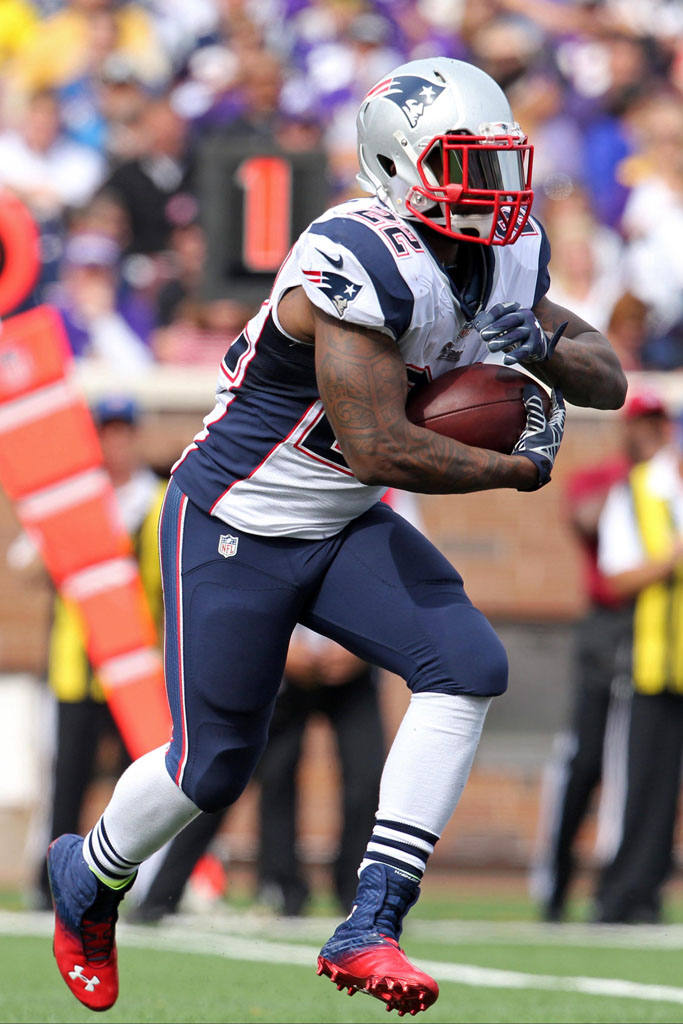 Stevan Ridley -- Under Armour Highlight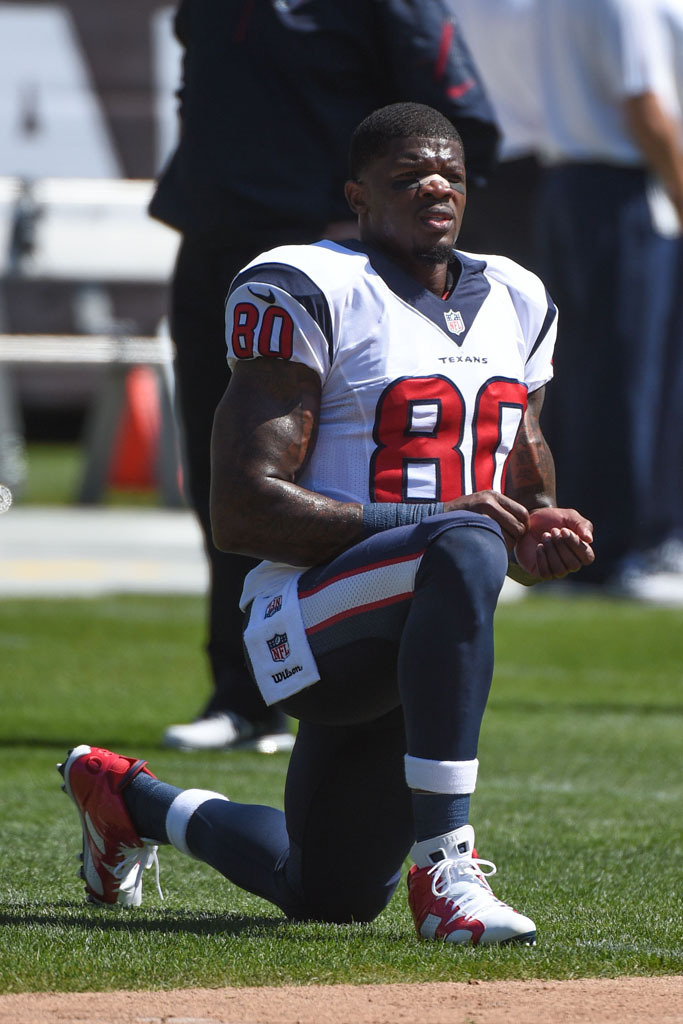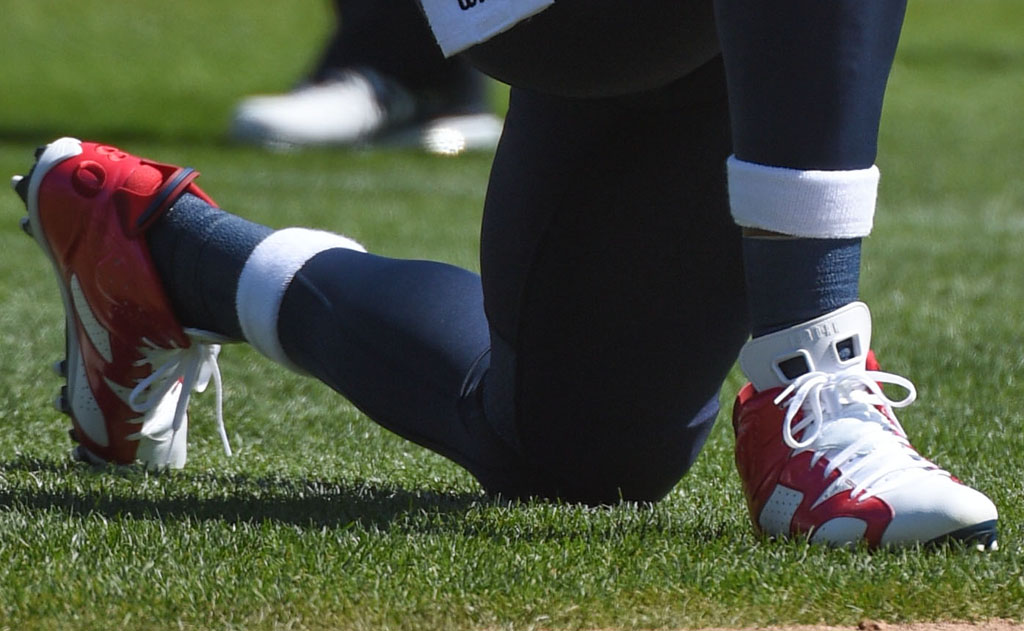 Andre Johnson -- Air Jordan 6 PE
Brian Hoyer -- Nike Vapor Speed Mid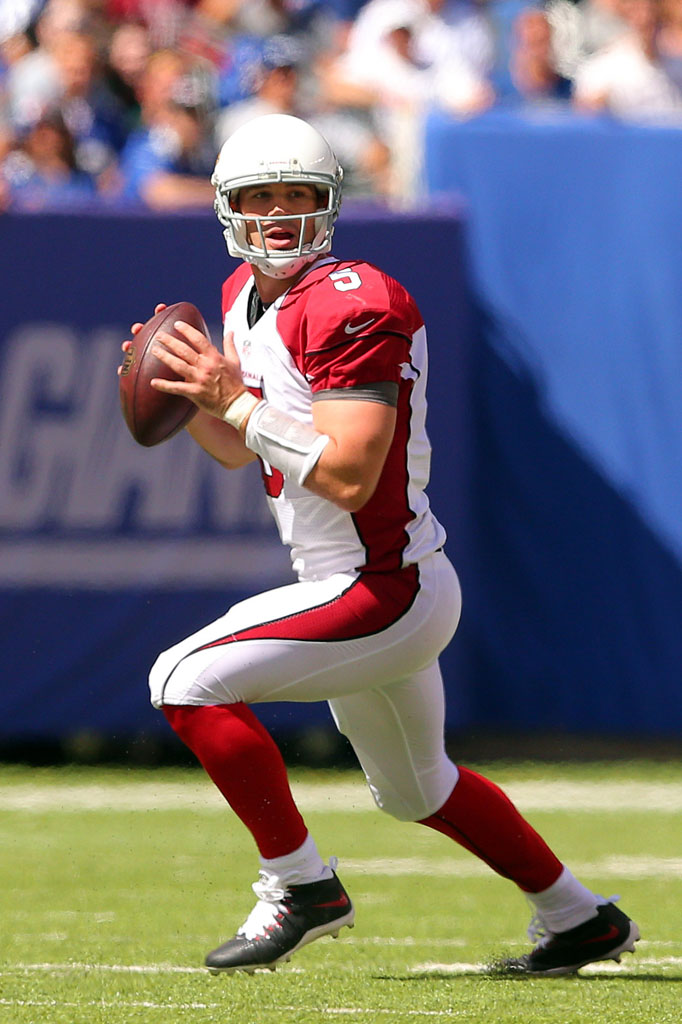 Drew Stanton -- Nike Huarache 4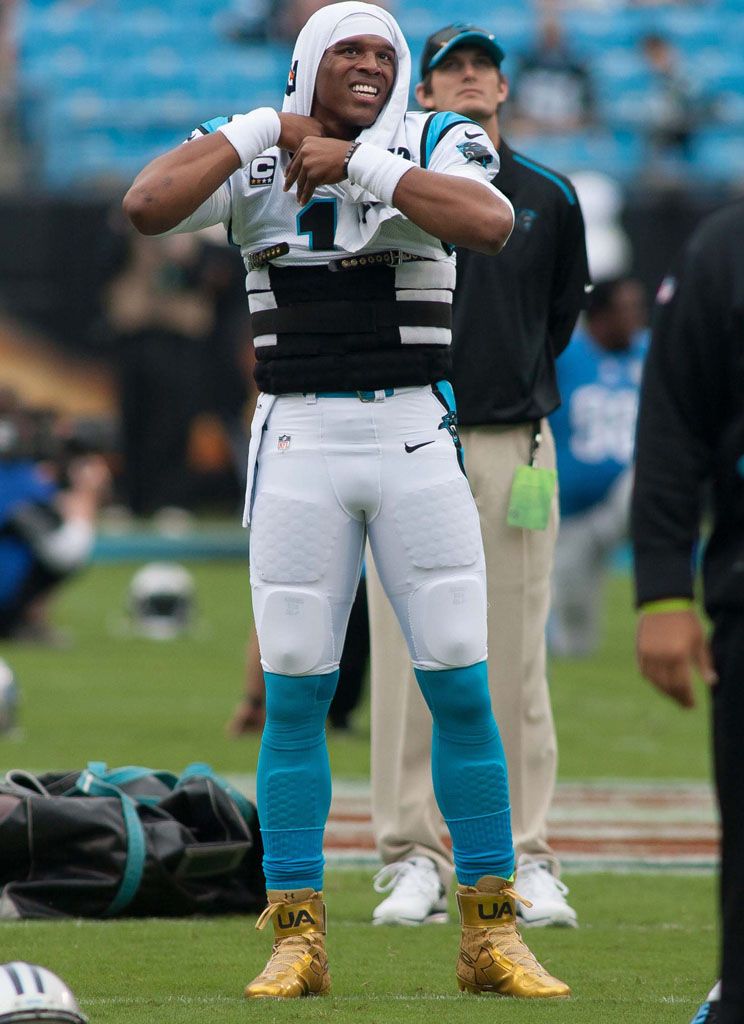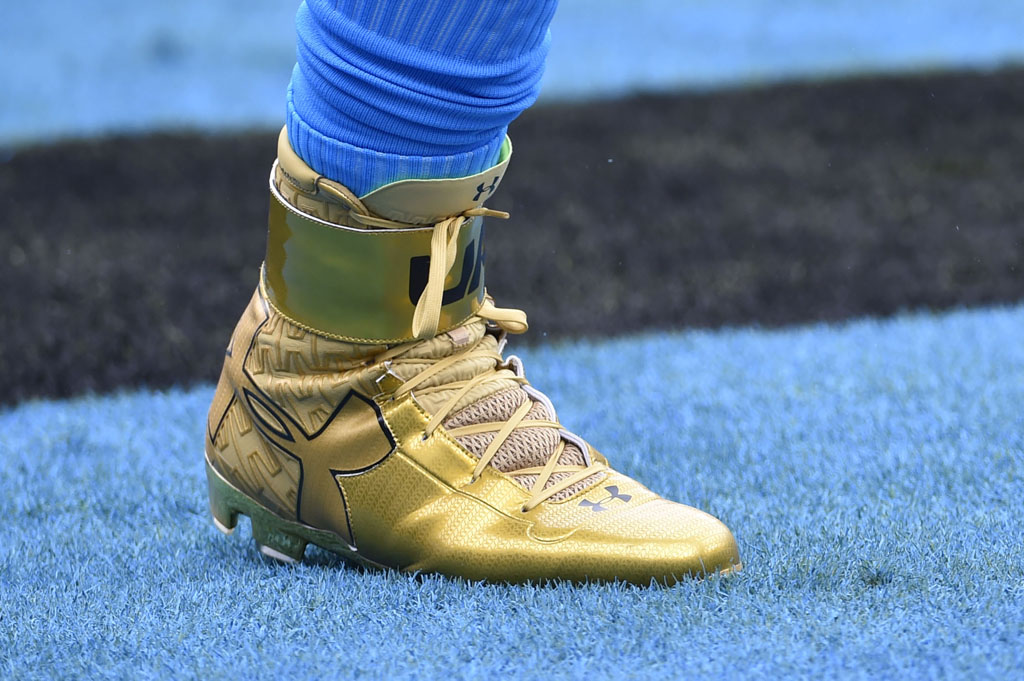 Cam Newton -- Under Armour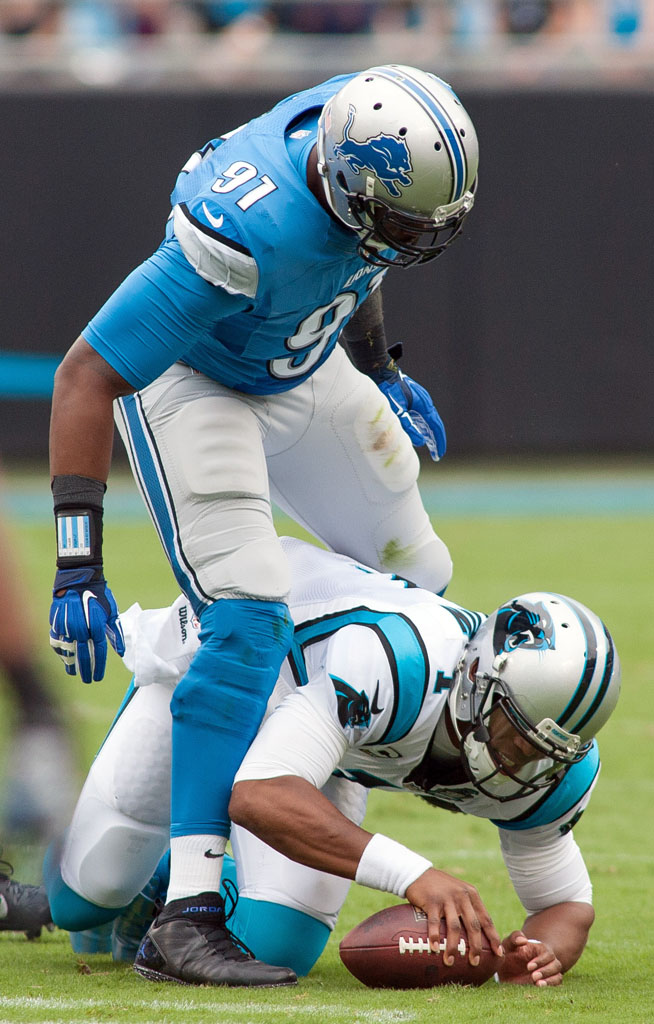 Jason Jones -- Jordan Dominate Pro TD 2
Niles Paul -- Under Armour Nitro Mid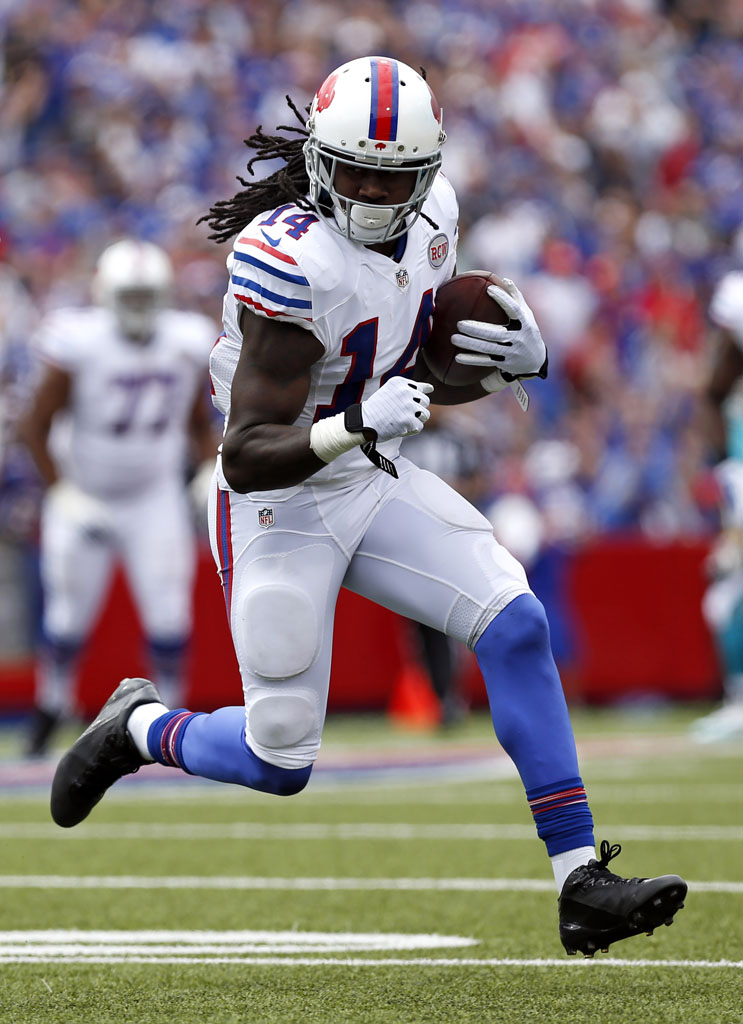 Sammy Watkins -- adidas adizero 5-Star 3.0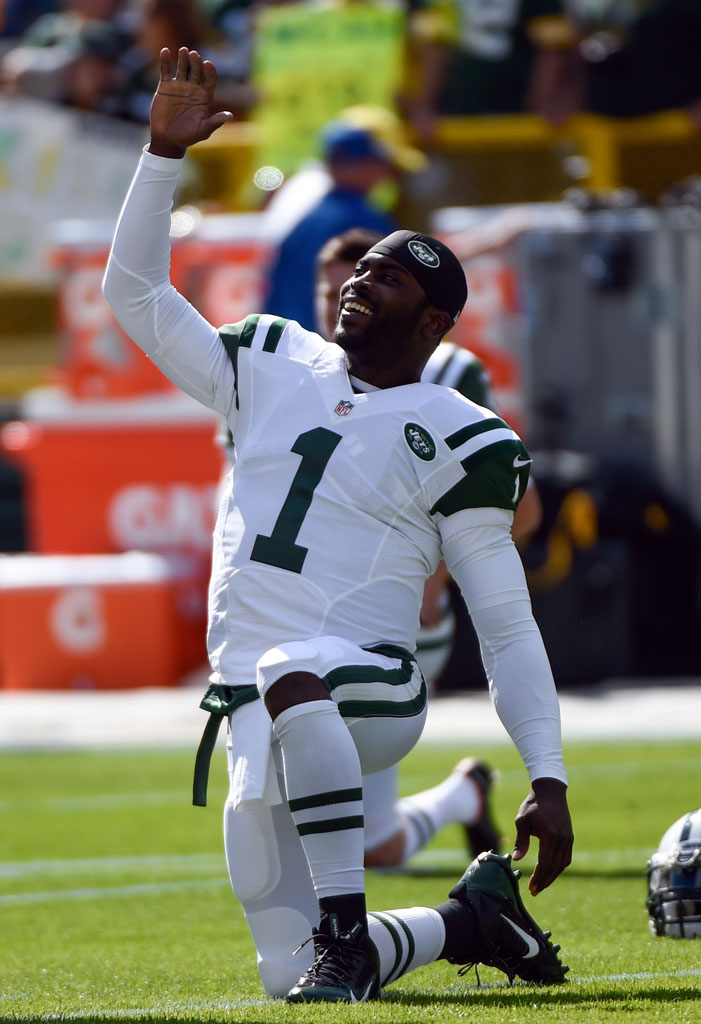 Michael Vick -- Nike Alpha Pro TD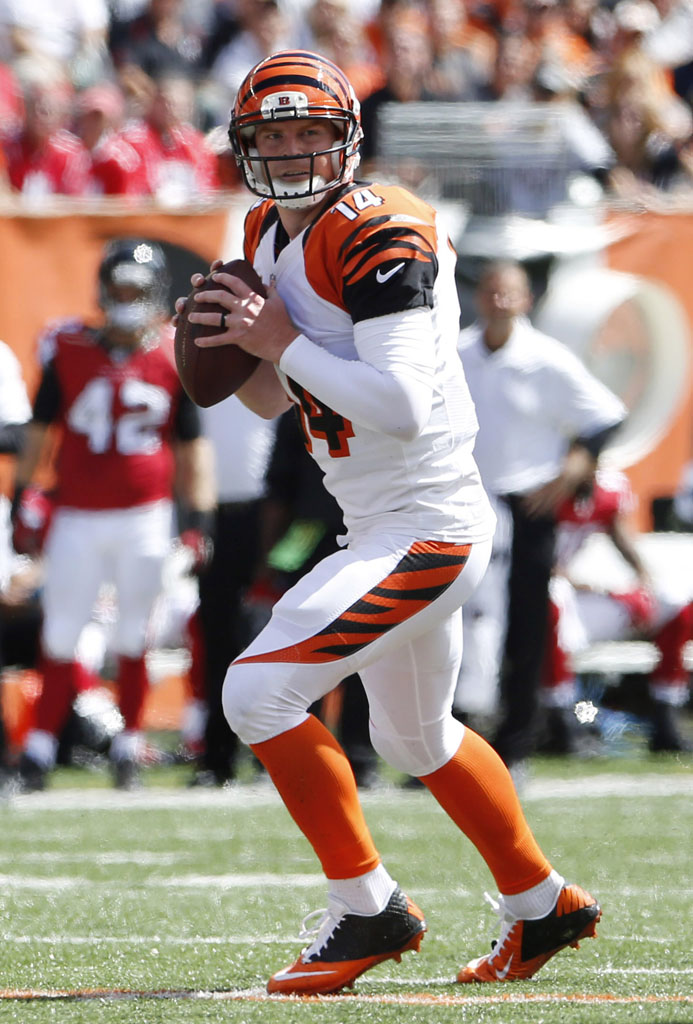 Andy Dalton -- Nike Lunar Superbad Pro Low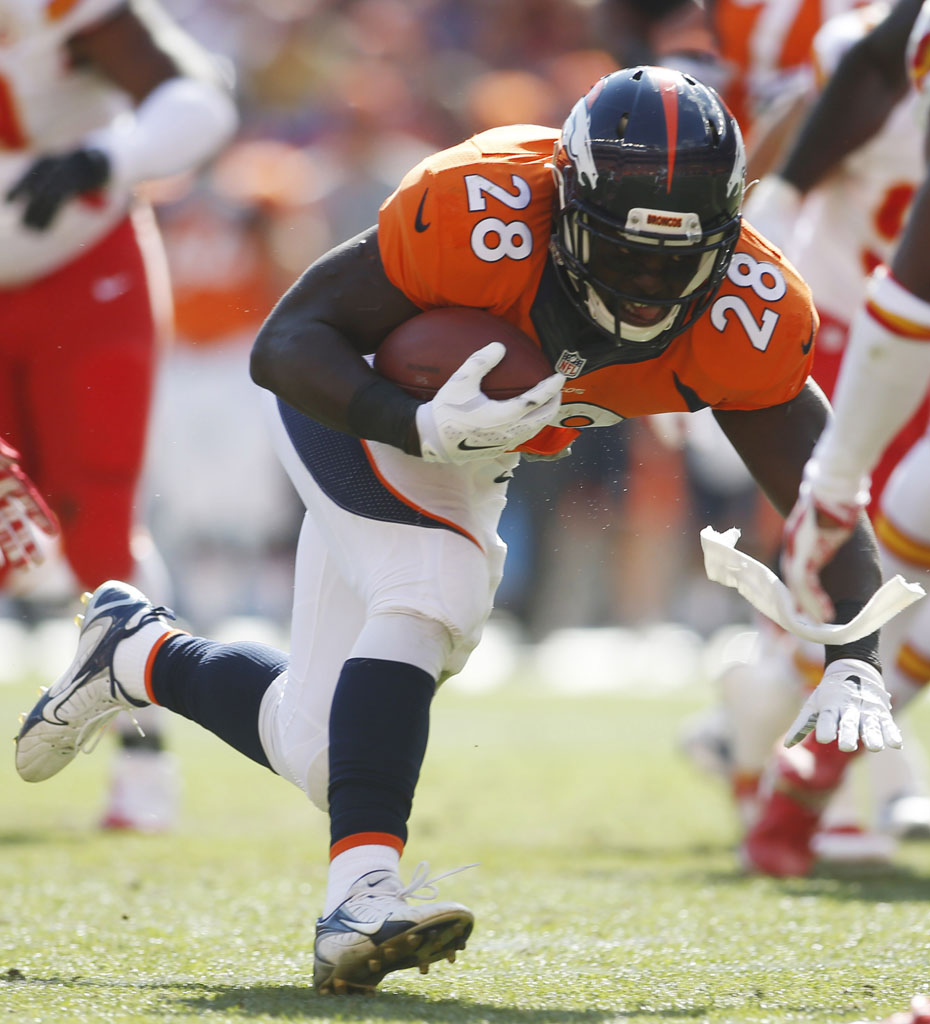 Montee Ball -- Nike Super Speed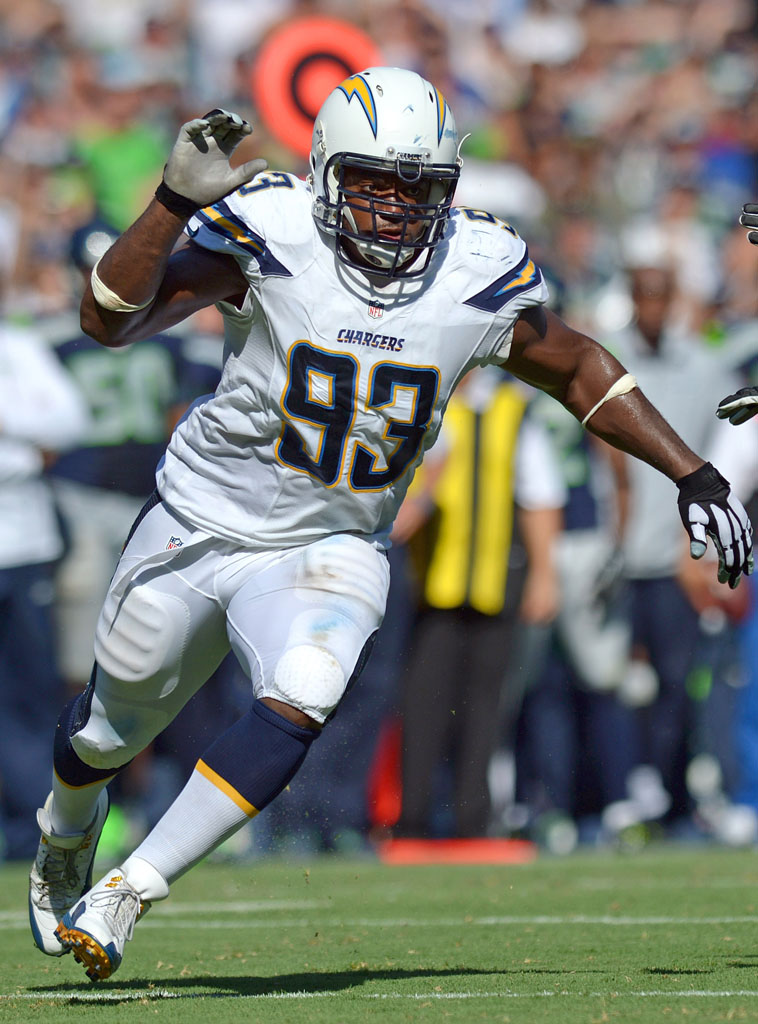 Dwight Freeney -- Air Jordan 12 PE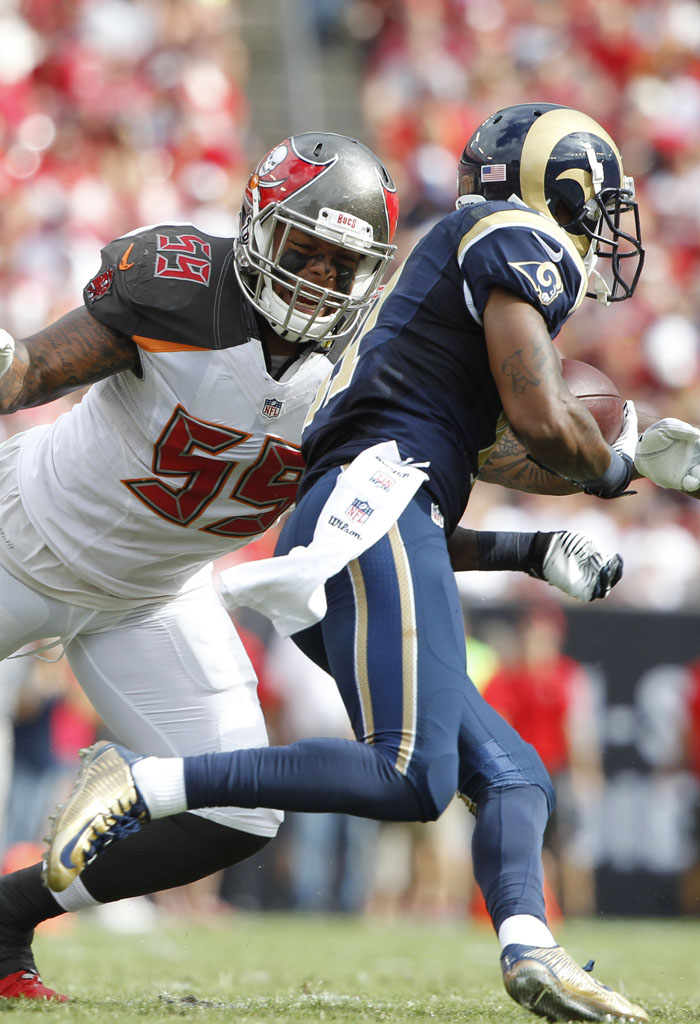 Tavon Austin -- Nike Vapor Carbon Elite TD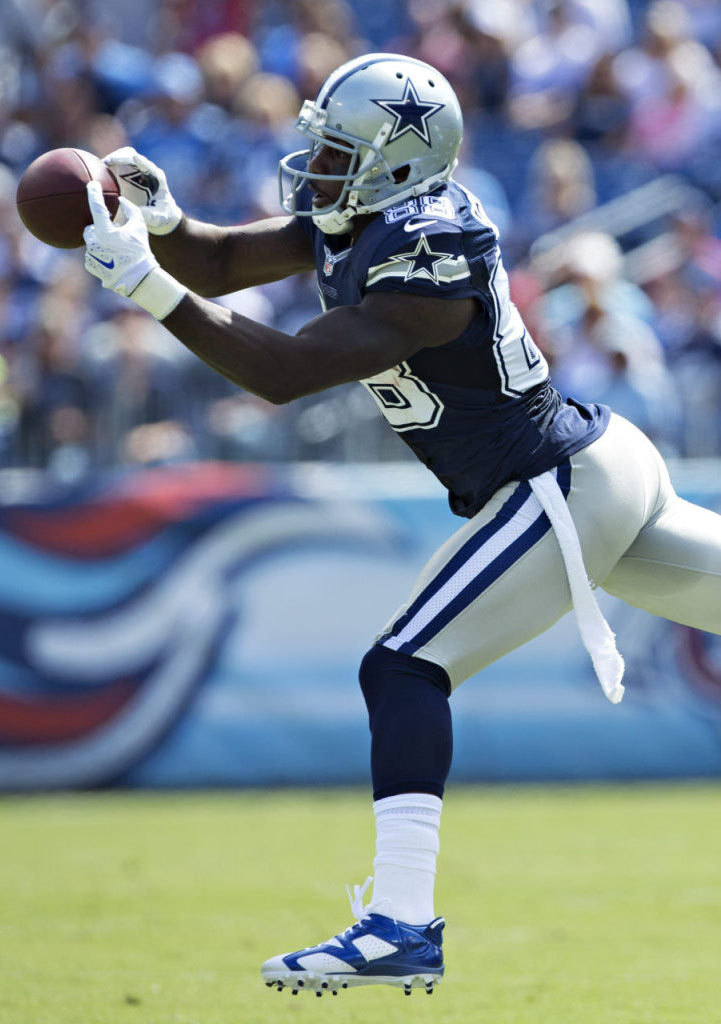 Dez Bryant -- Air Jordan 6 PE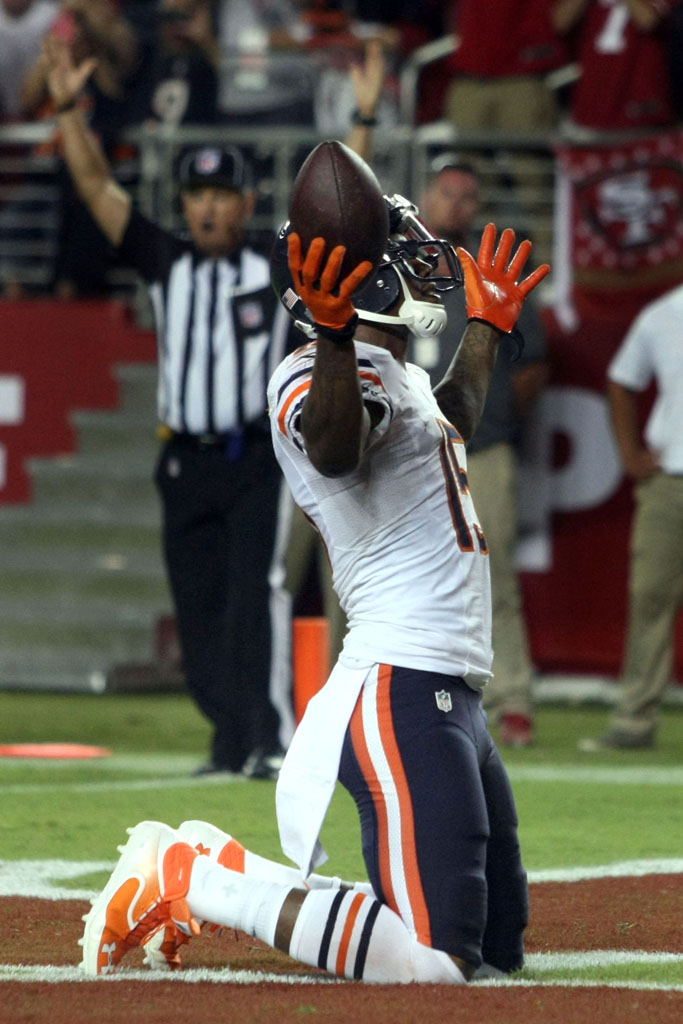 Brandon Marshall -- Under Armour Nitro Icon Mid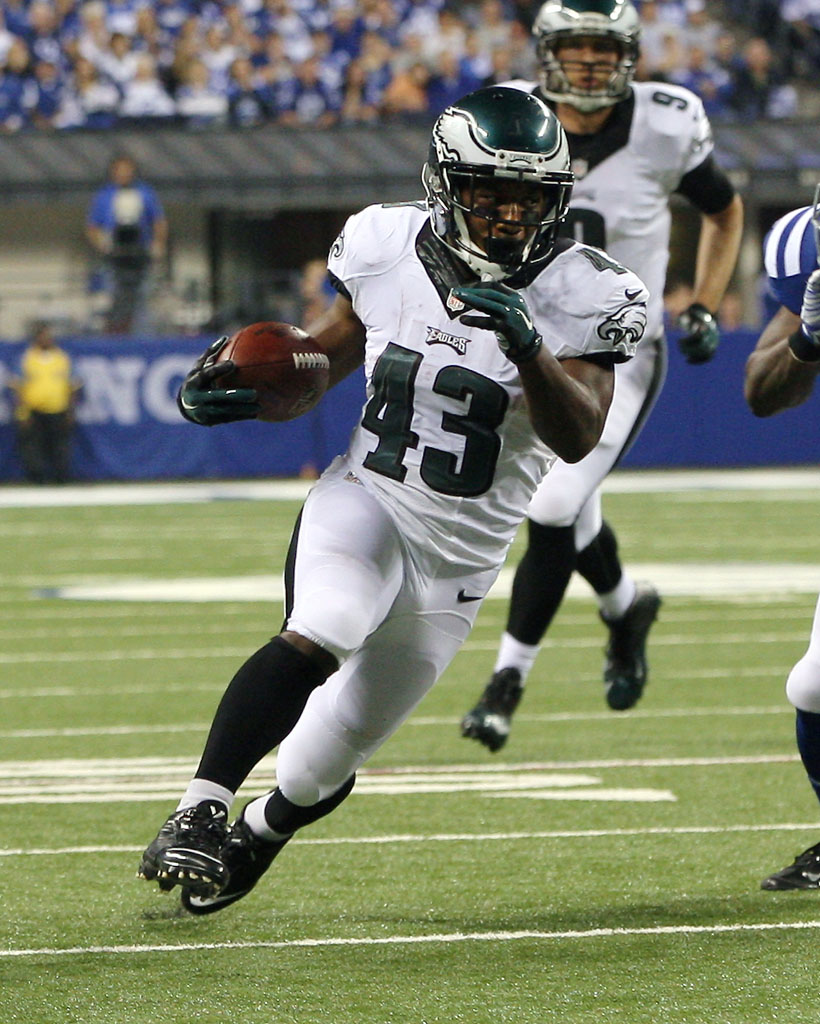 Darren Sproles -- Nike Vapor Speed Mid
images via Jeremy Brevard, Aaron Doster, Evan Habeeb, Brace Hemmelgarn, Kevin Hoffman, Chris Humphreys, Lance Iversen, Kim Klement, Pat Lovell, Brad Mills, Brad Penner, Jake Roth, Benny Sieu, Kyle Terada, Andrew Weber for USA Today Sports