words // Brandon Richard
After a long wait, NFL football is back in full swing.
Week 1 of the new season was highlighted by the Miami Dolphins upsetting the New England Patriots and the Buffalo Bills doing the same to the Chicago Bears. Matt Ryan and the Atlanta Falcons bested the rival New Orleans Saints in a shootout, Cordarrelle Patterson shined in a Vikings blowout of the Rams, Peyton Manning edged out his former team and Megatron continued his domination last night. Perhaps most importantly, the Seattle Seahawks looked every bit as dominant as they did in February against the Green Bay Packers on Thursday.
On the footwear side of things, it was a strong week for Nike and Jordan Brand, with various colorways of the Zoom Vapor Carbon 2014 Elite and Air Jordan 6 spotted on the field. Both Mannings made their season debuts in Nike after spending several seasons with Reebok. Darrelle Revis played his first game for the Patriots in a pair of soccer cleats, while Calvin Johnson 'blacked out' in his new signature cleats. Under Armour also had a big presence, including new signees Brandon Marshall, Patrick Peterson and Geno Smith.
Check out the best cleats that hit the field during Week 1 in an all-new NFL Watch below.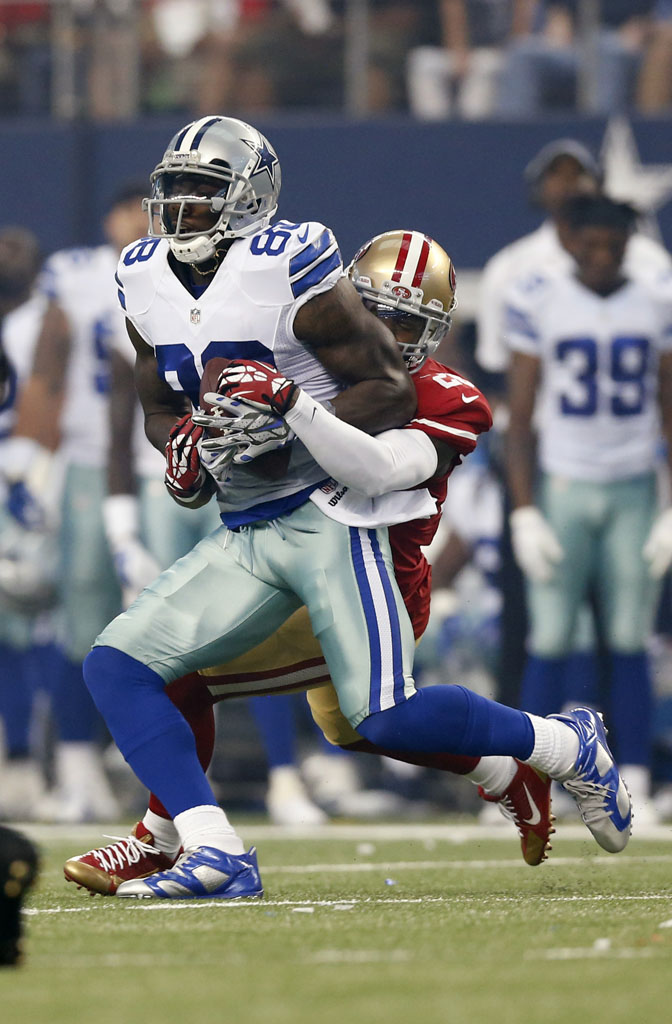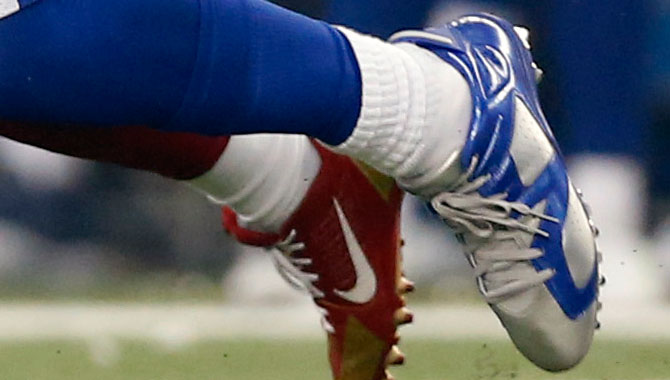 Dez Bryant -- Air Jordan 6 Low PE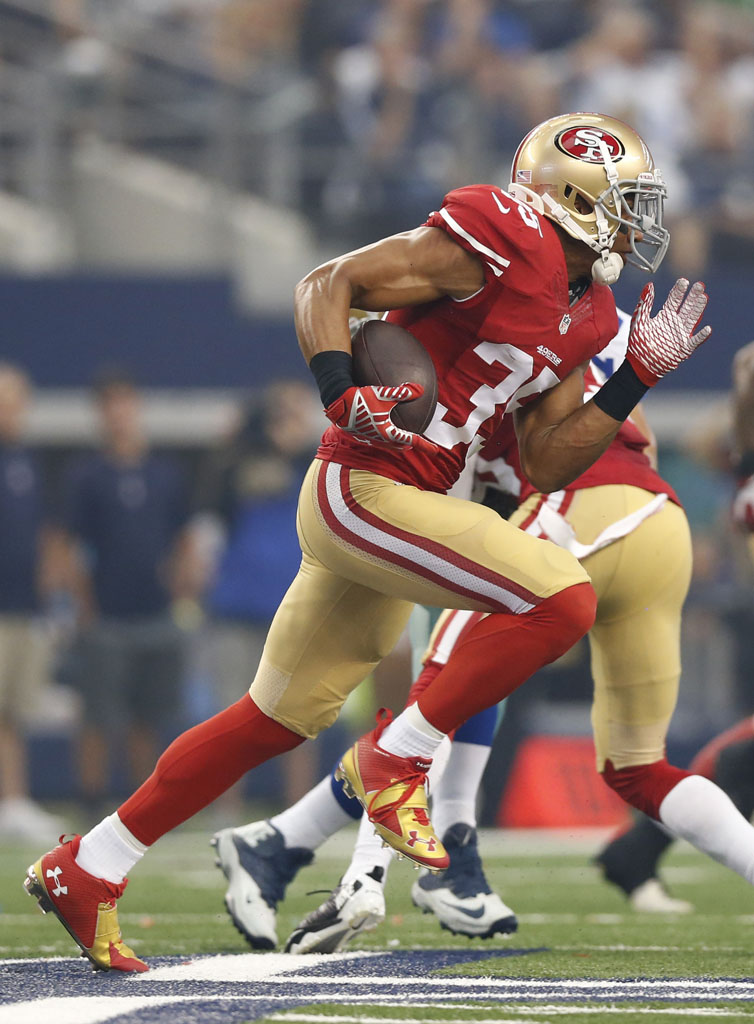 Eric Reid -- Under Armour Nitro Icon MC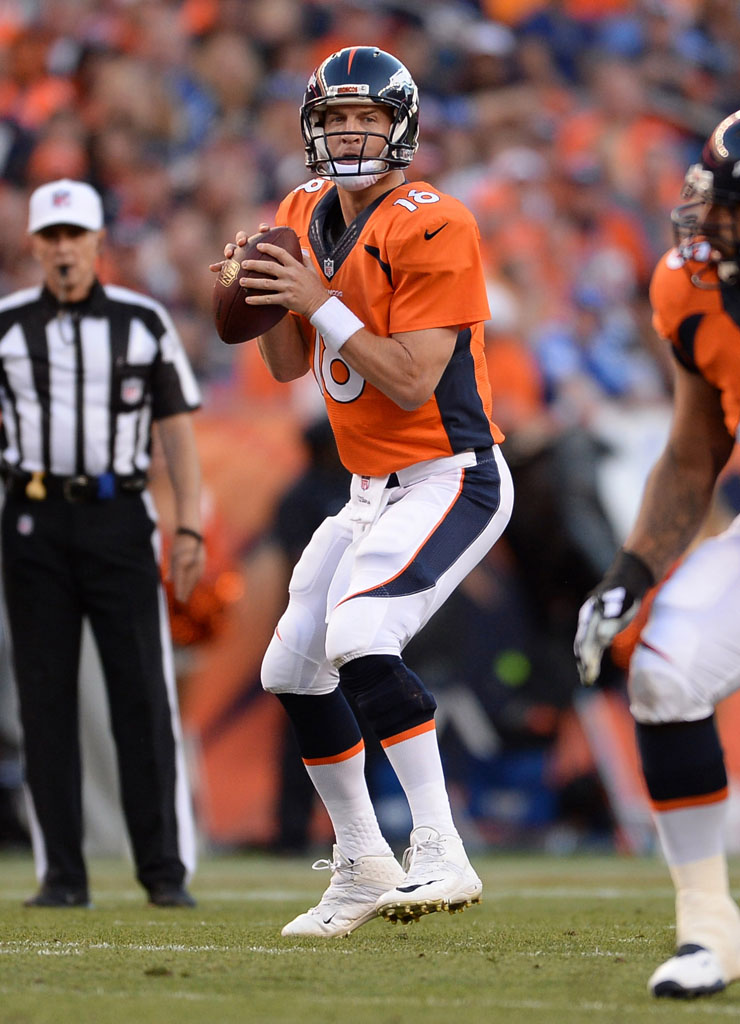 Peyton Manning -- Nike Zoom Code Elite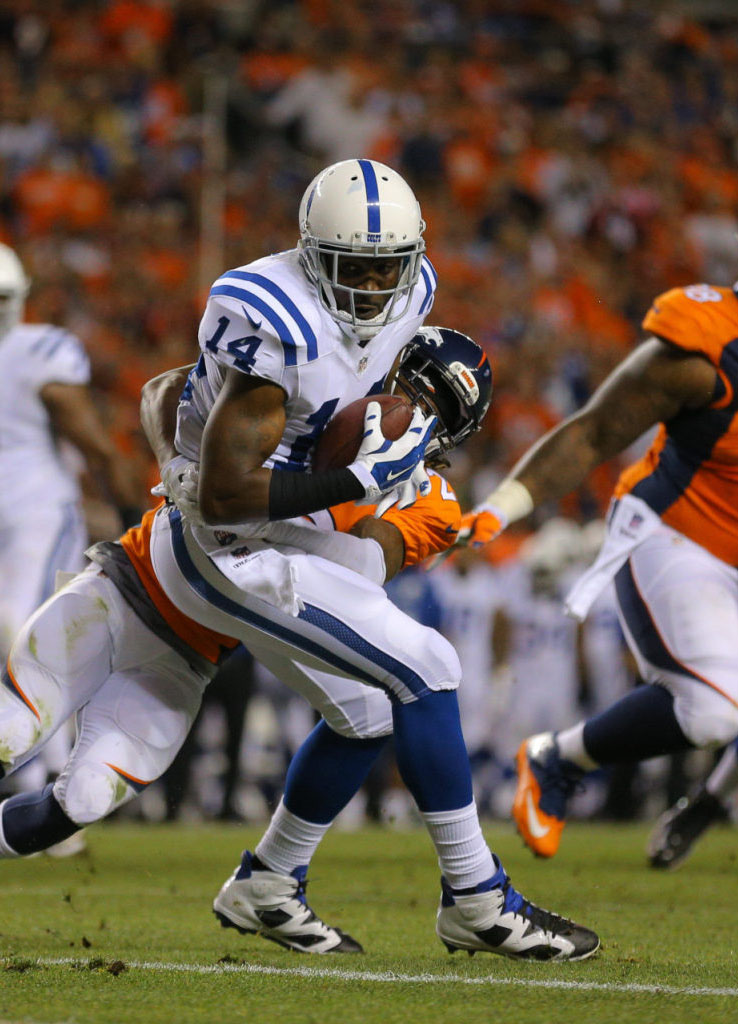 Hakeem Nicks -- Air Jordan 6 PE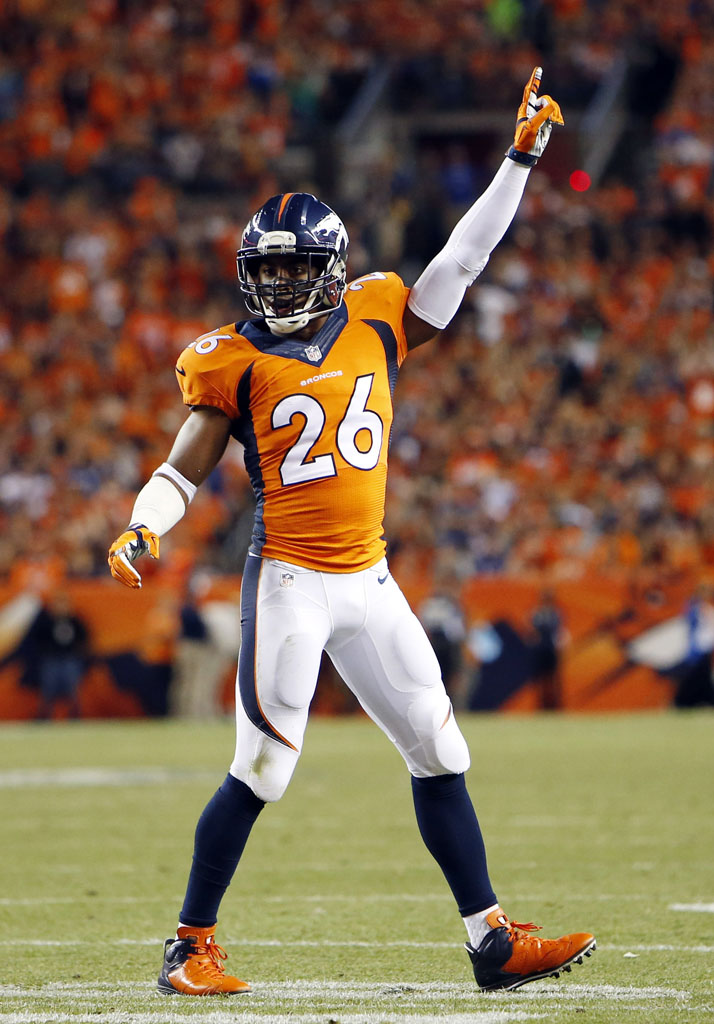 Rahim Moore -- Air Jordan 6 Custom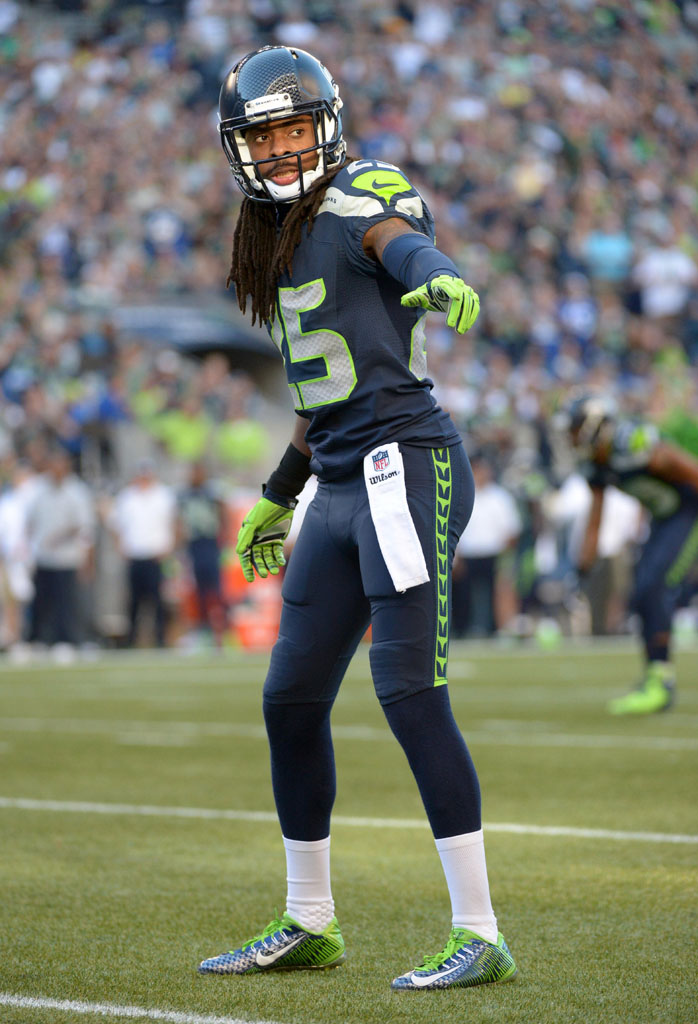 Richard Sherman -- Nike Zoom Vapor Carbon 2014 Elite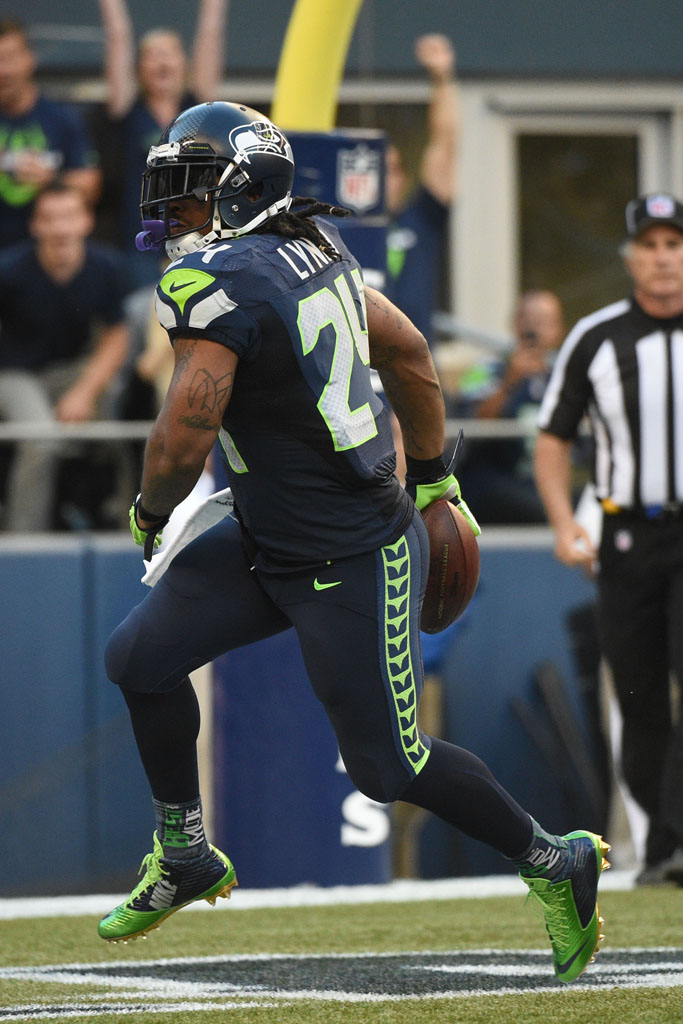 Marshawn Lynch -- Nike Vapor Speed Mid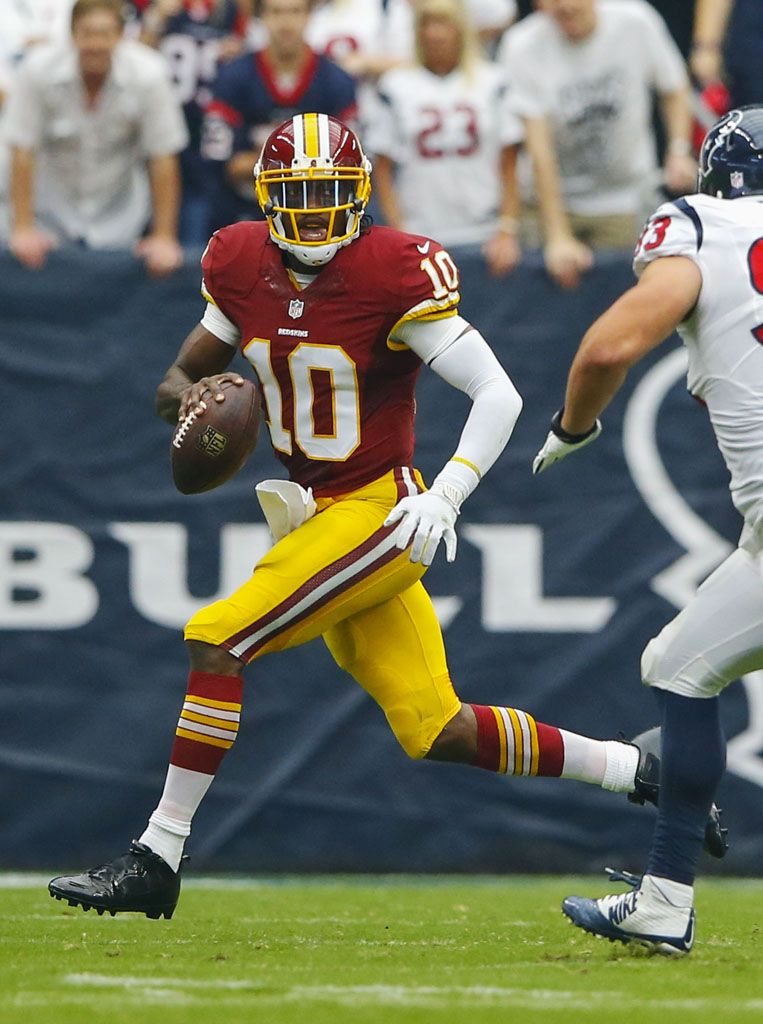 Robert Griffin III -- adidas RGIII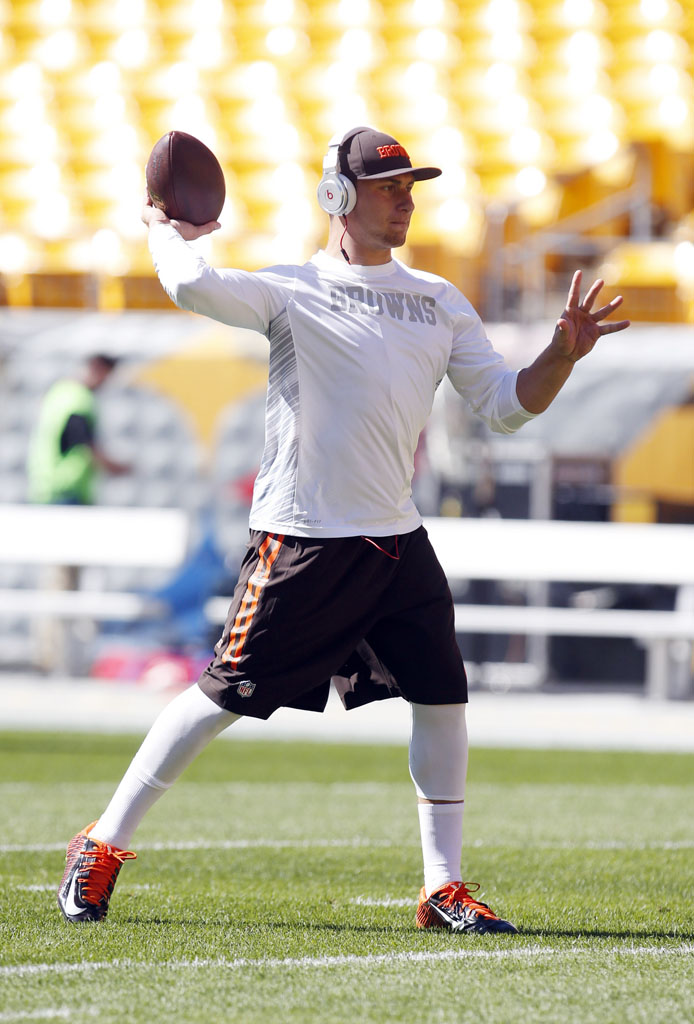 Johnny Manziel -- Nike Zoom Vapor Carbon 2014 Elite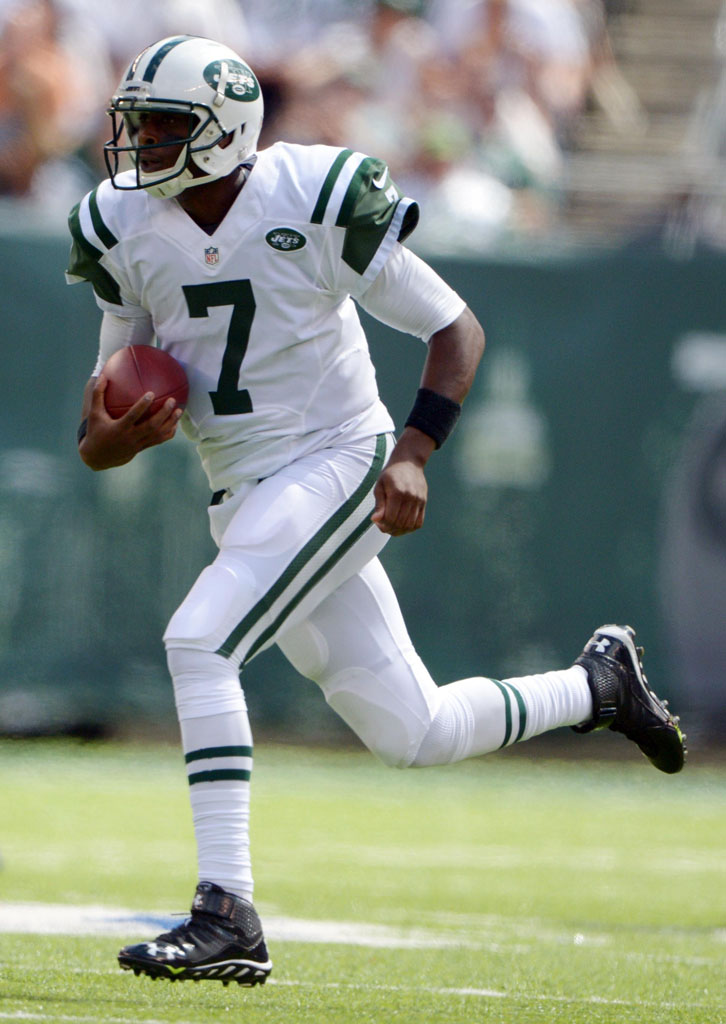 Geno Smith -- Under Armour Spine Fierce MC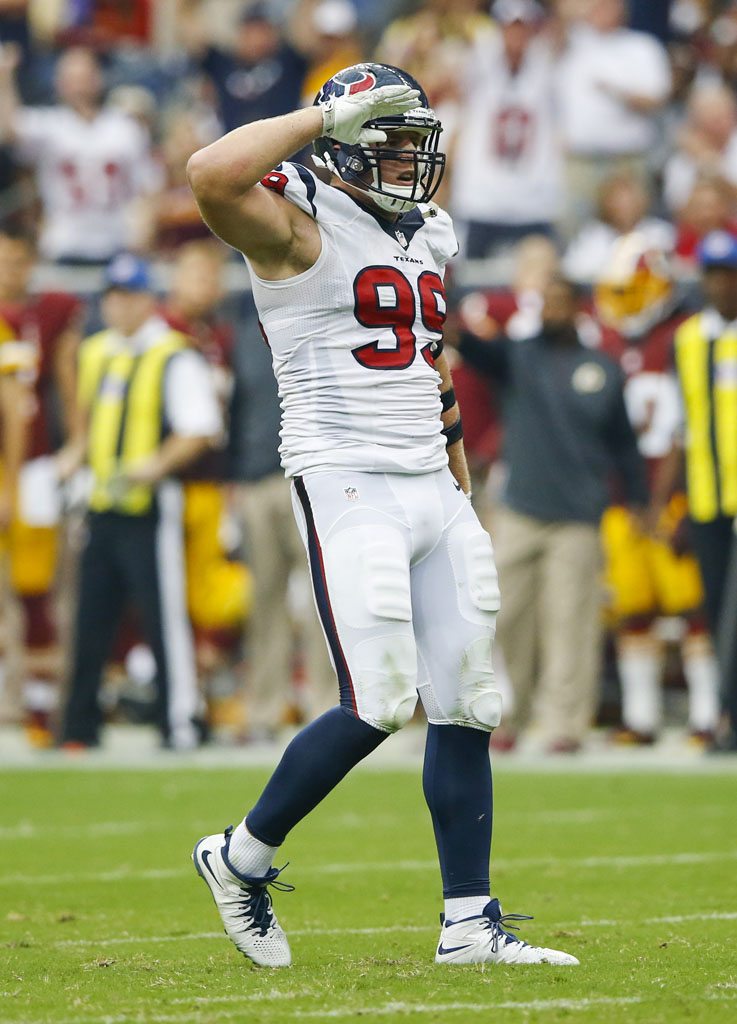 JJ Watt -- Nike Huarache 4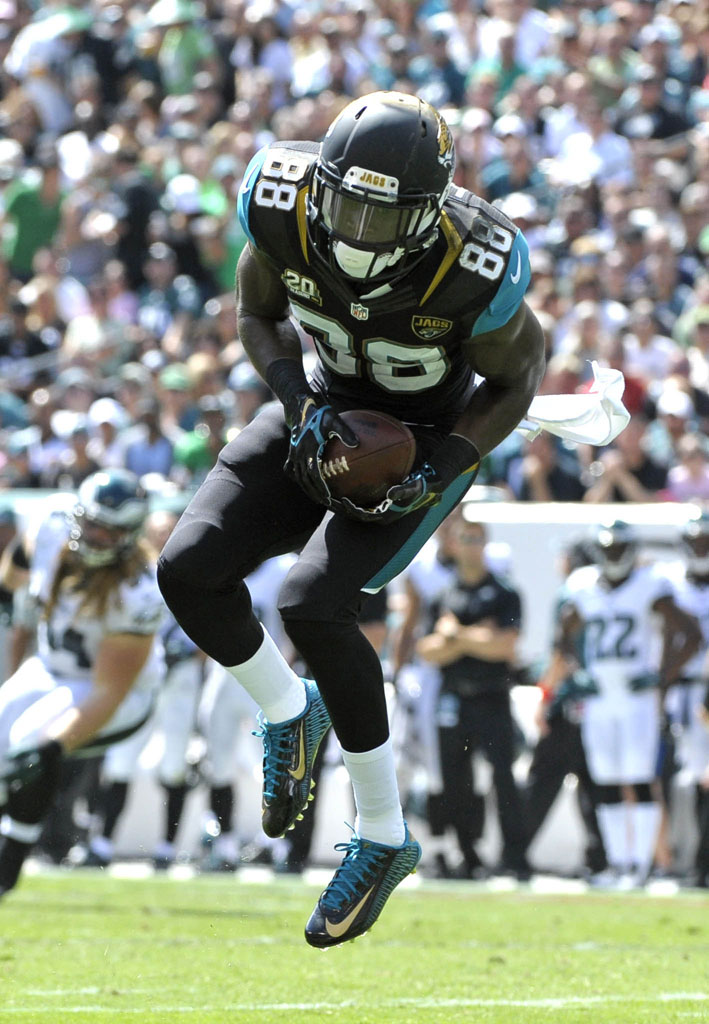 Allen Hurns -- Nike Zoom Vapor Carbon 2014 Elite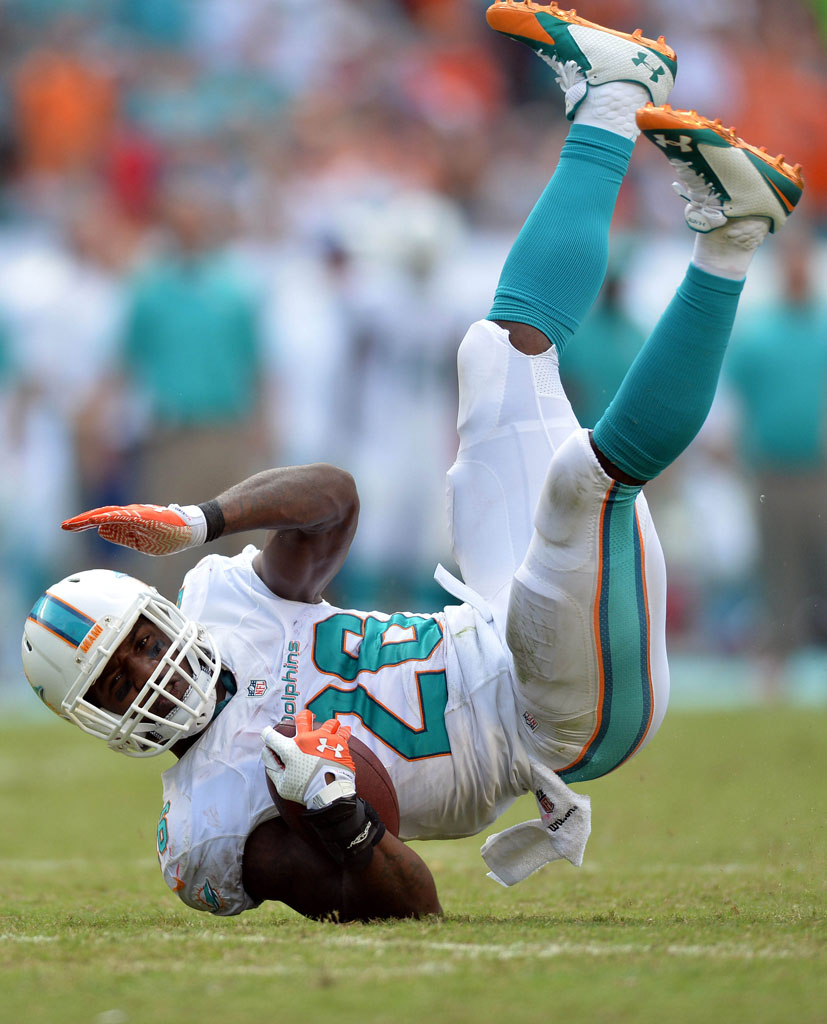 Lamar Miller -- Under Armour Nitro Icon Low MC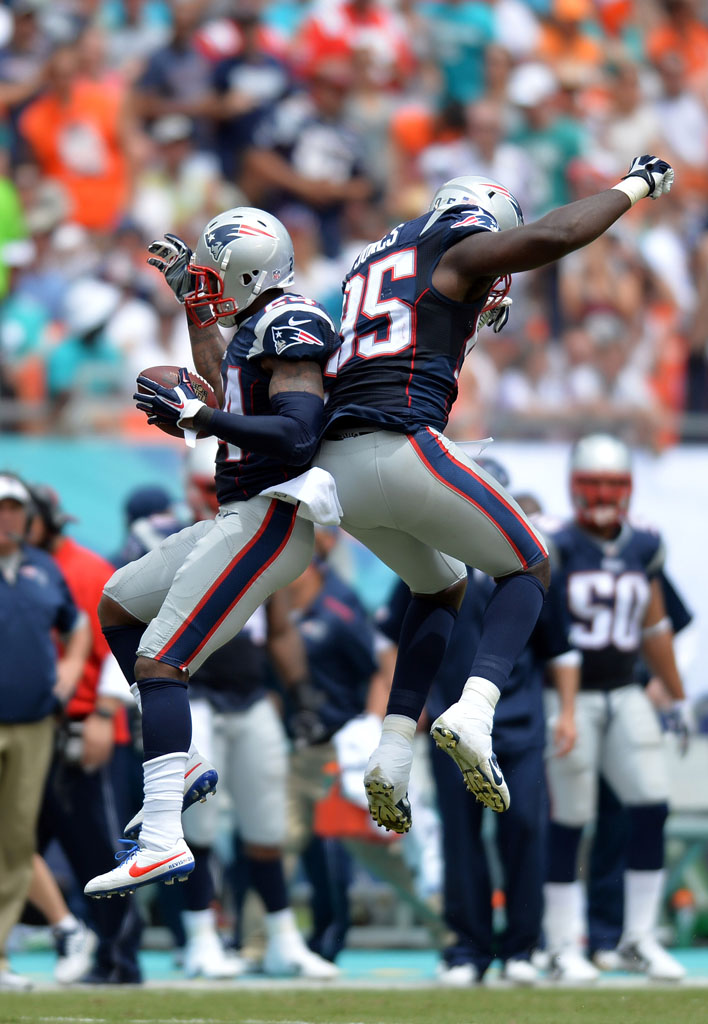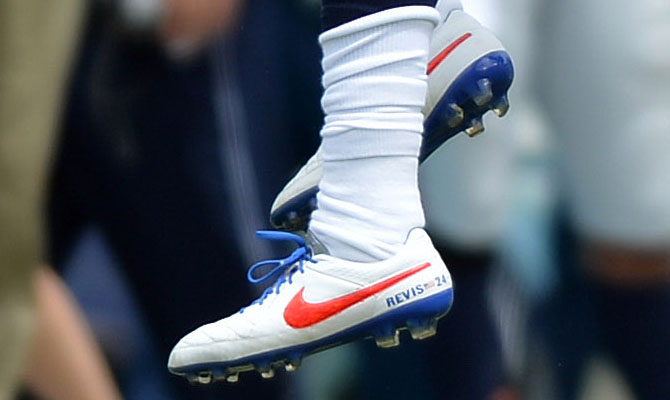 Darrelle Revis -- Nike Tiempo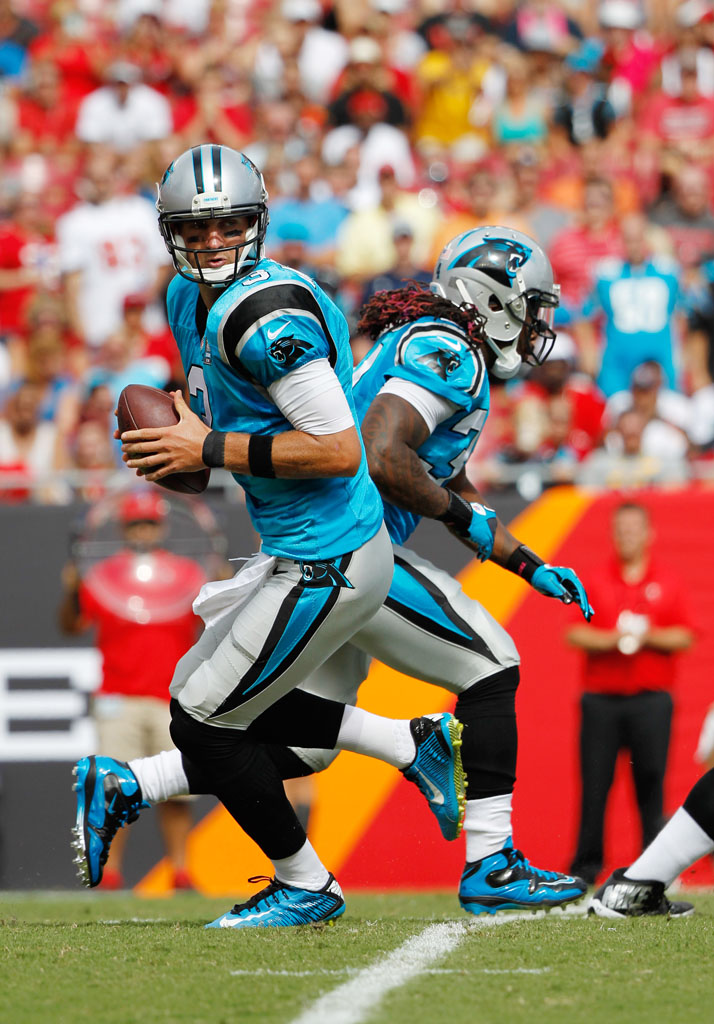 Derek Anderson -- Nike Vapor Carbon 2014 Elite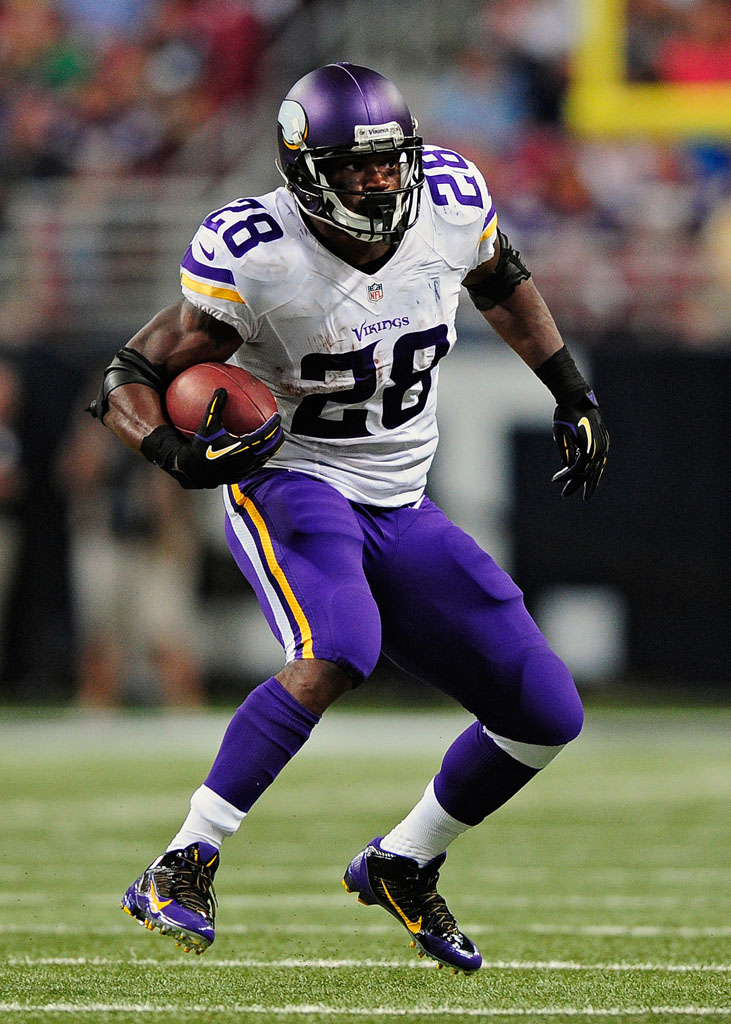 Adrian Peterson -- Nike Alpha Pro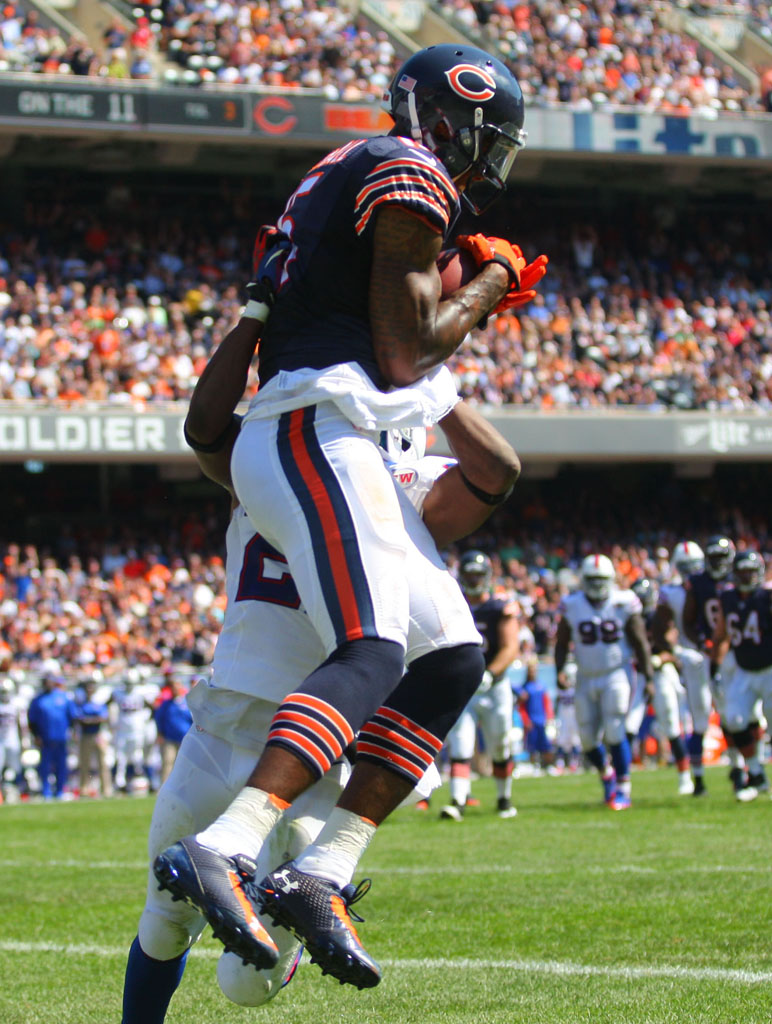 Brandon Marshall -- Under Armour Nitro Icon Low MC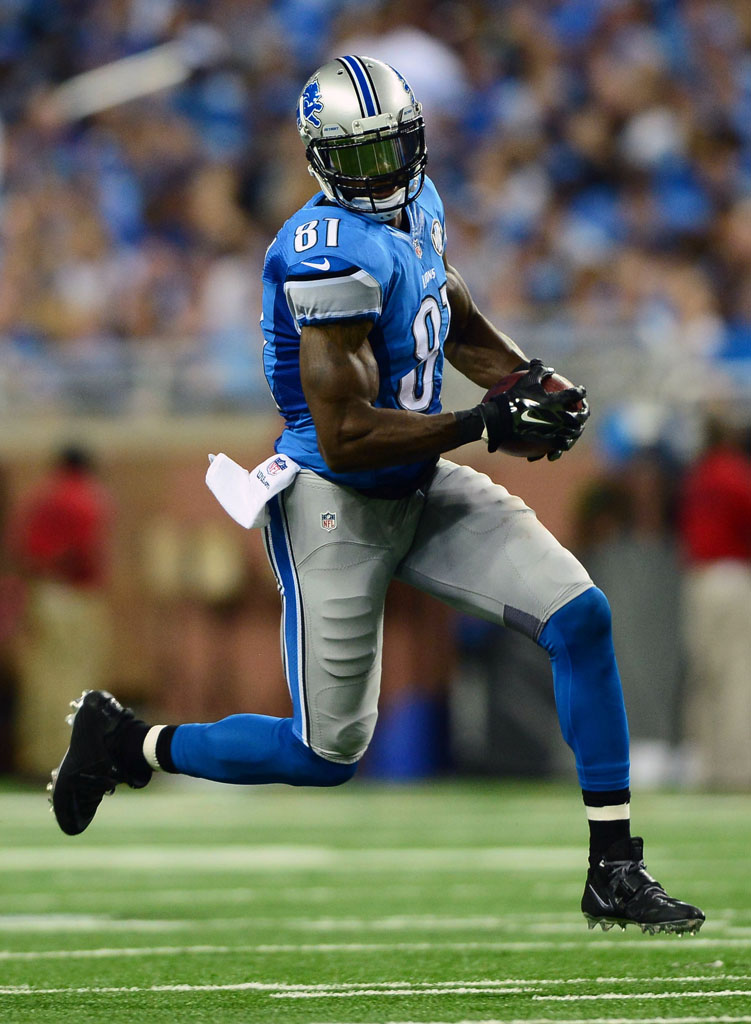 Calvin Johnson -- Nike CJ Elite 2
images via Ron Chenoy, Jeff Curry, Matthew Emmons, Eric Hartline, Kevin Jairaj, Kim Klement, Kirby Lee, Steve Mitchell, Andrew Weber and Dennis Wierzbicki for USA Today Sports