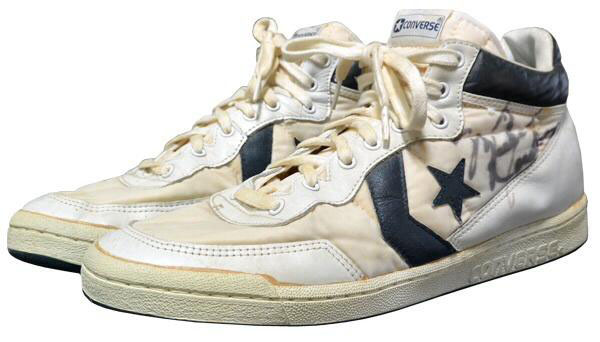 words // Brandon Richard
The gold medal Michael Jordan won with the Dream Team in Barcelona wasn't his first.
Before making his NBA debut, Jordan was part of the Olympic team that took gold at the 1984 Games in Los Angeles. For the tournament, Jordan continued to wear Converse shoes, which he had done throughout his time at North Carolina. Now, a ballboy from the gold medal game is claiming to have the shoes worn by Jordan in the final, and will soon put them up for auction.
According to ESPN's Darren Rovell, the man, who prefers to remain anonymous, consigned the shoes to Grey Flannel Auctions for their auction in mid-October. The house claims to have verified the chain of custody after proof was submitted.
If the story is true, this is the last pair of shoes worn by Jordan in a competitive game as an amateur.
Jordan shoes have been a hot auction item in recent years. Last December, the actual 'Flu Game' Air Jordan 12 fetched $104,765, a record for game-worn sneakers.