words // Brandon Richard
You know you've had a special career when Michael Jordan shows up to send you off.
During 'Derek Jeter Day' at Yankee Stadium yesterday, His Airness was one of several special guests invited to celebrate Jeter's 20 years in pinstripes. Jordan fought back tears before greeting his longtime friend and the most successful athlete ever signed to Jordan Brand. The two first met during the fall of 1994, when Jordan was pursuing a baseball career in the Arizona Fall League.
About Jeter, Jordan said, "The thing I like about Derek, you see all the competitors and all his teammates [he's played with], and I don't think anybody can say one thing bad about Derek. He's an idol to me, how he's well respected in the game. He carries himself like every baseball player or professional athlete should. A very classy guy, very straightforward, very friendly."
Big words from the most influential athlete of this generation.
It'll be interesting to see how involved a retired Jeter will be with Jordan Brand. He'll have more time to act as an ambassador, and is more than qualified to do so. Check out some of the scenes from Derek Jeter Day below.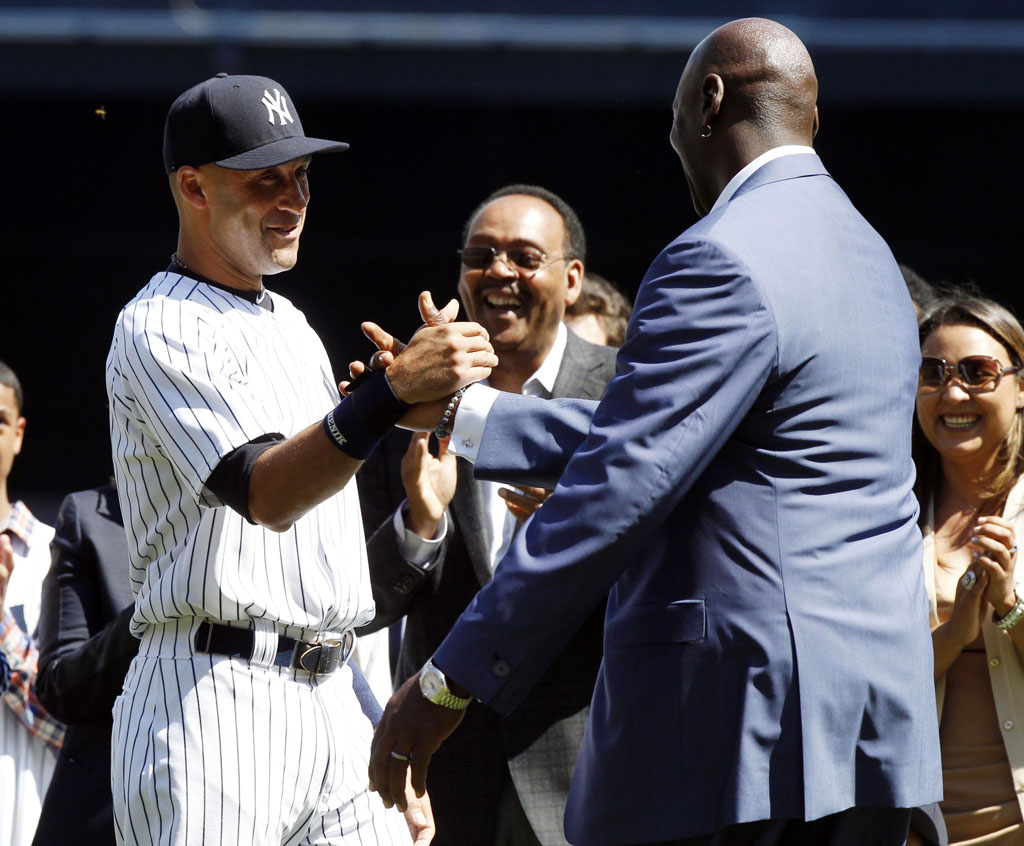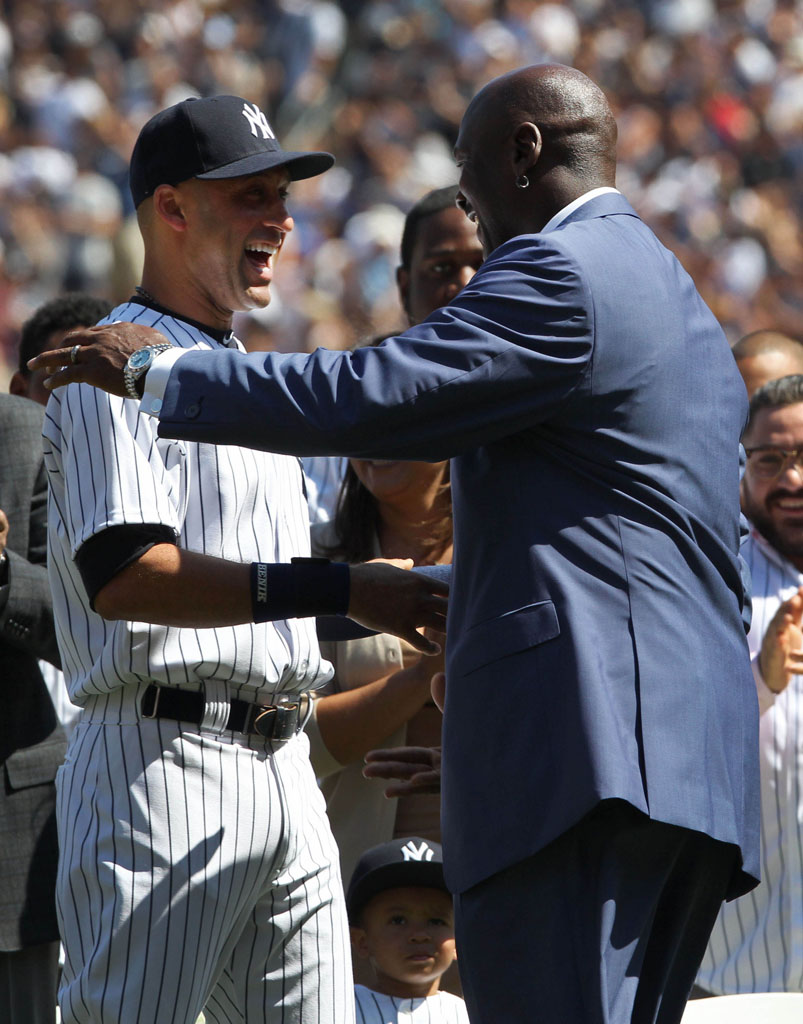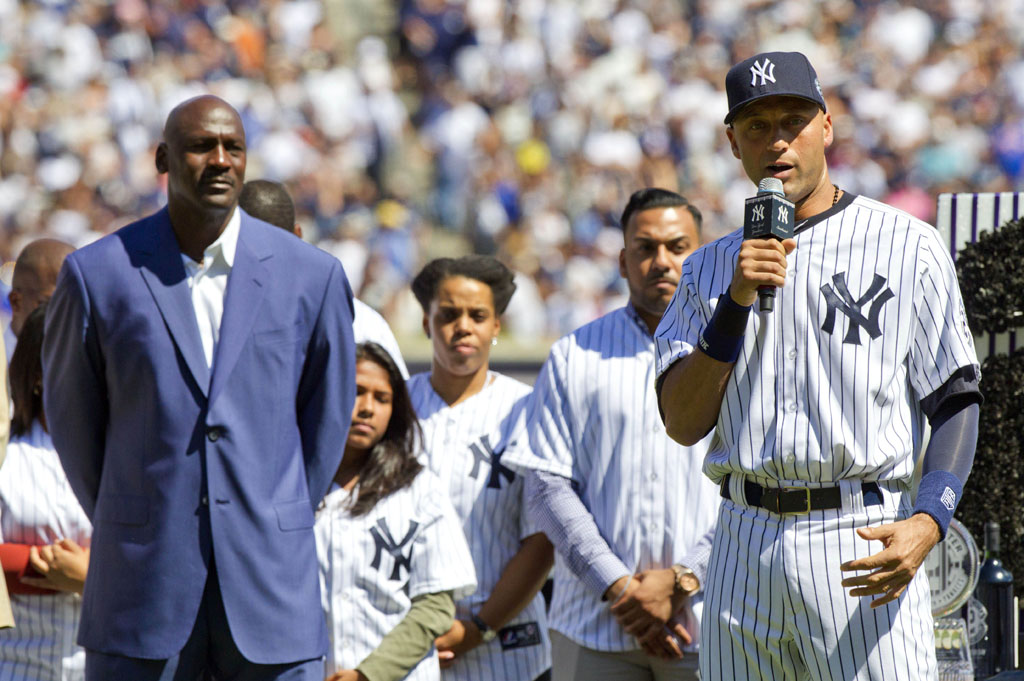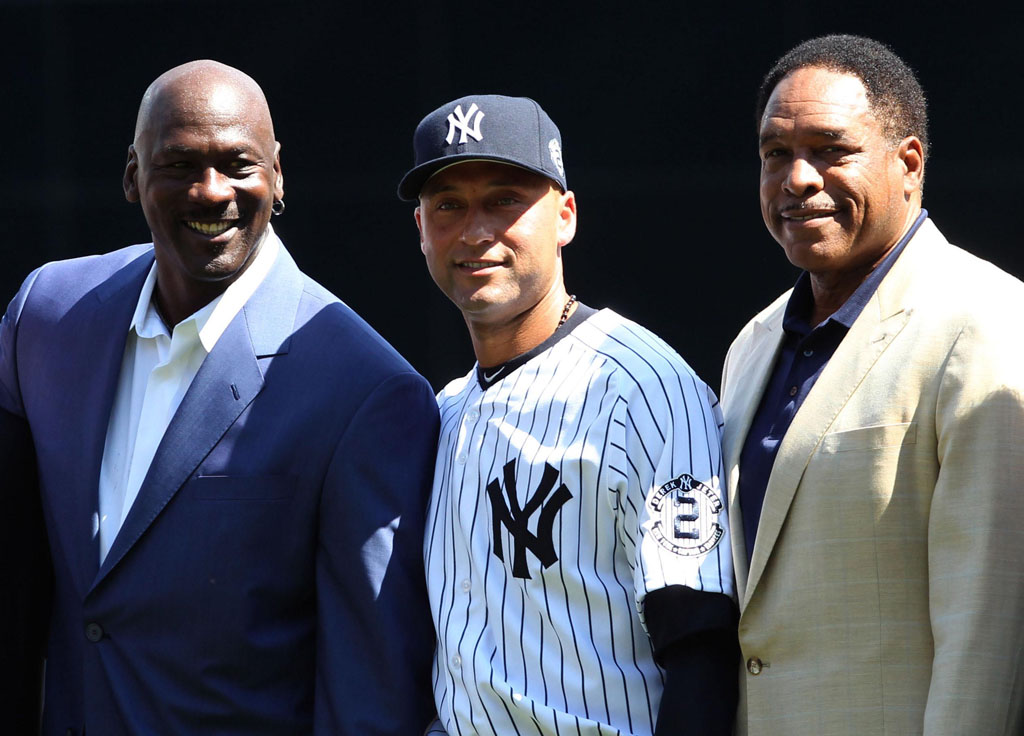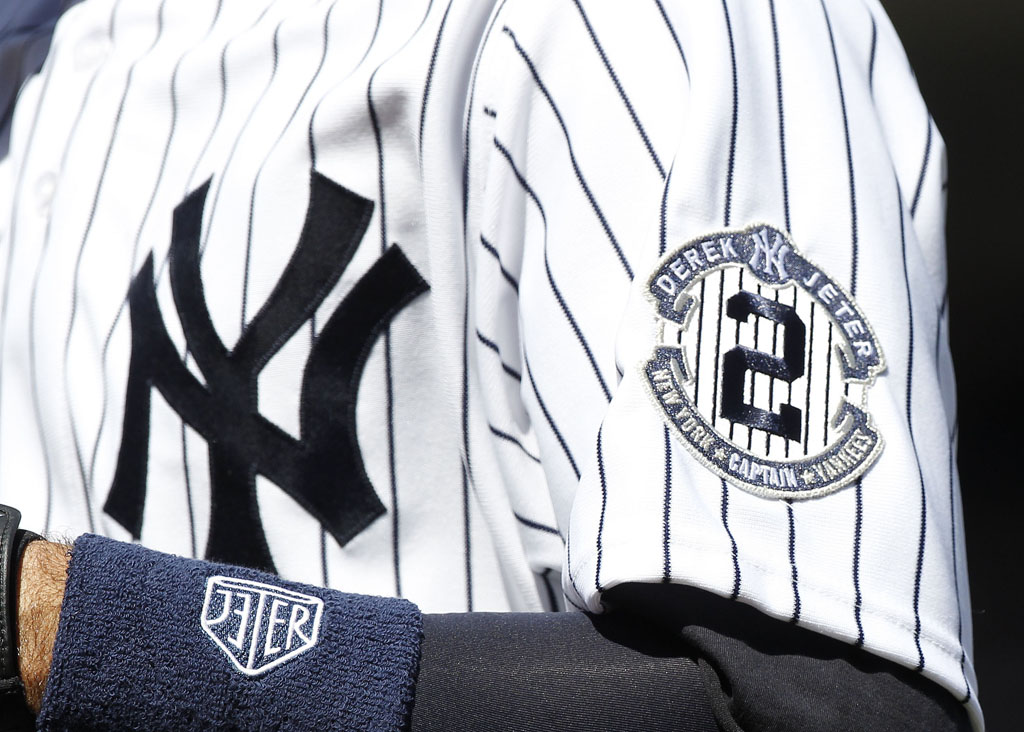 images via William Perlman / The Star Ledger for USA Today Sports