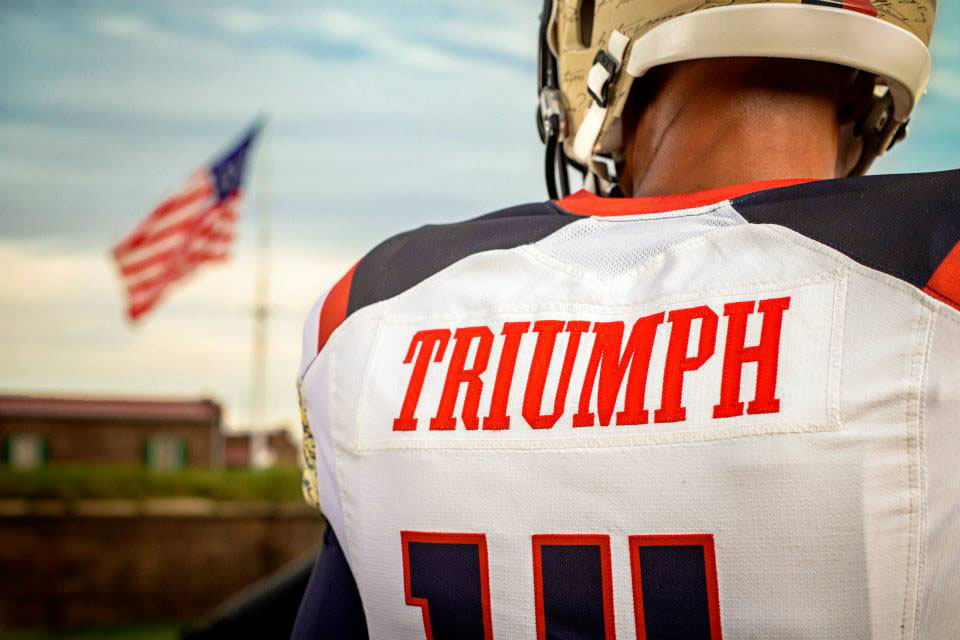 words // Brandon Richard
Following the announcement of a new 10-year deal between Under Armour and the University of Maryland, the school unveils a new 'Star-Spangled Banner' look that they will debut this Saturday against West Virginia.
The uniform's shoulders and helmet bear Francis Scott Keys' poem Defence of Fort McHenry, which provided the lyrics to 'The Star-Spangled Banner' and is celebrating its 200th anniversary. Additionally, the helmet features an outline of Fort McHenry, which defended Baltimore against the British invasion in the War of 1812.
Team captains will wear red belts in homage to the red belts worn by American military captains during the War of 1812, while the word 'Triumph' will replace players' names.
Detailed shots below courtesy of Under Armour.