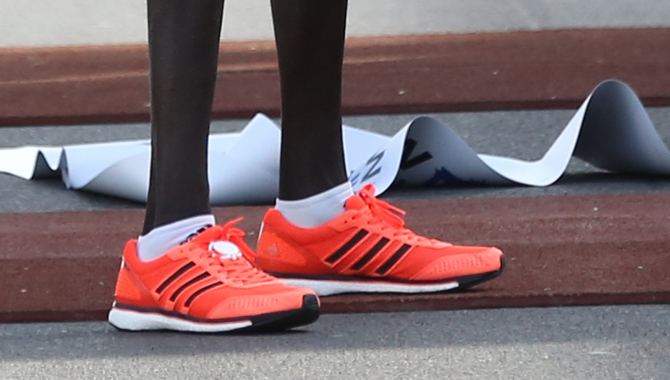 words // Zac Dubasik
Whenever a new technology launches, there's a certain level of skepticism that surrounds it. Extravagant marketing doesn't necessarily mean it's a great product. But when new tech reaches the highest levels of competition, and not only meets, but exceeds expectations in a way that's never been done before, that's when people really start taking notice.
BOOST may have only recently been introduced into basketball, but it's been around in running since early 2013. Today though, BOOST had its finest moment, on the feet of marathon runner Dennis Kimetto, who's 2:02:57 in the Berlin Marathon time topped the previous world record by a shocking 26 full seconds.
"Dennis' world record breaking performance while wearing adidas BOOST demonstrates the result of elite athletes using industry leading innovation to achieve unprecedented feats," said Adrian Leek General Manager of adidas Running. "We continue to push boundaries by working closely with our athletes to develop the best products running has to offer."
Whether or not you're at the level to push this record yourself, you can pick up a pair of the record setting Adios BOOST now at adidas.com, which retails for $140. Let us know what you think. Does an event like this do anything to change your perception of a brand or technology?