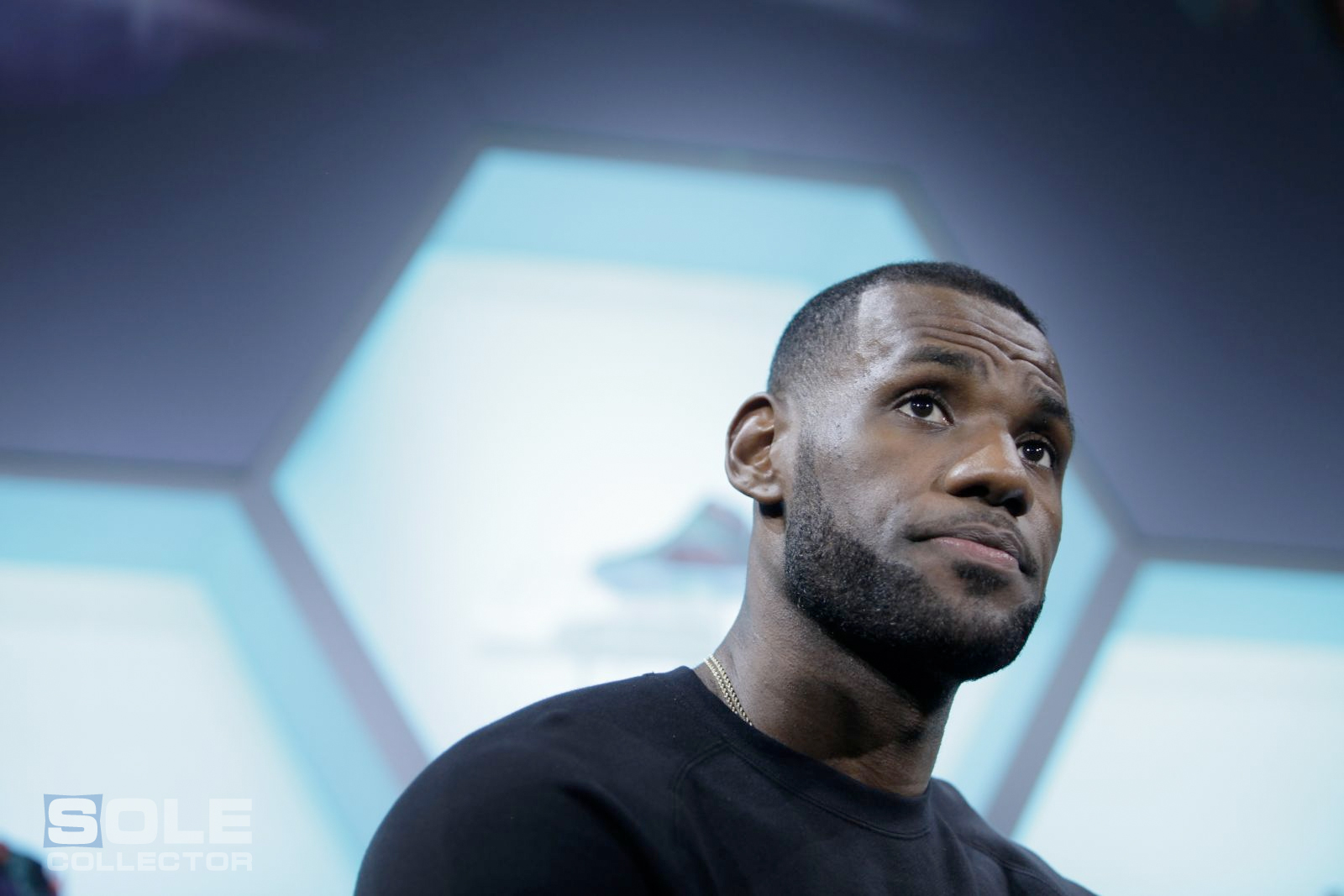 written by Gerald Flores
photos by TeamYulia
A new NBA season is less than two months away, which means a new signature sneaker for one of basketball's top names - LeBron James. Nike officially unveiled the details for the latest in the perrenial All-Star's sneaker line this week- the LeBron 12, and while this is a major event for LeBron fans, sneaker geeks, and basketball players, the reveal of the 12th sneaker in the LeBron line was surrounded by one burning question: After having on-court issues with his last signature, will LeBron actually wear the LeBron 12 this year?
According to the man himself, the answer is yes.
"It hurt a lot [that I was only able to wear the 11 some games] and we started to get on the LeBron 12 right away, just so we wouldn't have the same problem," LeBron said, adding that he's been working with Nike on the shoe since the end of the last NBA season. "I tested it a few times during the Playoffs, but the intensity in practice is kind of light because you play so many games. But for the last three-and-a-half weeks I've been going full throttle and the response is very good."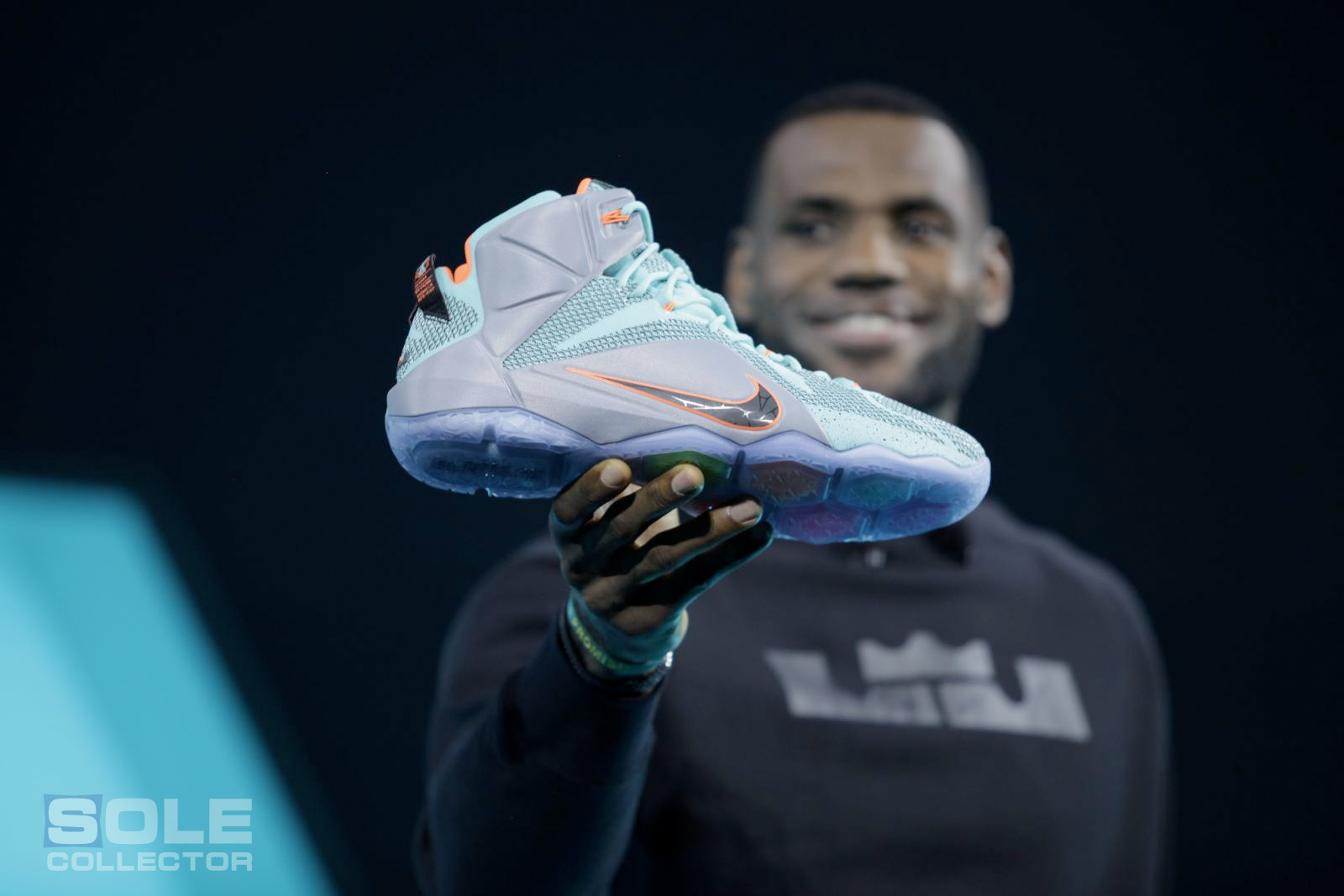 Despite all the coverage that him not wearing the 11th signature shoe got in the media, LeBron said there was a silver lining to the situation for him and Nike design team.
"That's the great thing about my partnership with Nike. If both sides don't feel like the shoes fit the athlete, then we're going to continue to go back to the lab until we figure it out." he said, " We went to the lab a lot. It hurt both of us because we loved the LeBron 11 so much, but we couldn't get it to perform the way I wanted it to perform at a high level the way Nike and myself are capable of having it performing it at."
Now with a new sneaker ready to go and his reunion tour with the Cleveland Cavaliers set for this upcoming NBA season, LeBron isn't just looking ahead to the new technologies that Nike is cooking up for him in its Innovation Kitchen (the LeBron 12 debuts two new technologies in Nike basketball- hexagonal shaped zoom air units and a Megafuse upper), but also to the past.
Late last year, the player was spotted wearing some of his old signature models on his Instagram. His former Miami Heat teammate Norris Cole and L.A. Laker Nick Young also caused a buzz in the sneaker world when they both broke out pairs of the LeBron's first signature, the Air Zoom Generation, out for full NBA games.
LeBron's counterpart on the Nike Basketball squad, Kobe Bryant, is only on his 9th Nike signature and his full line was retroed earlier this year. Could a LeBron James retro also be on the horizon? LeBron definitely thinks so.
"I know it's something that we'll visit at some point," he said. "Right now, it's not in the works, but it's not out of the question." But, if LeBron was to pull one of his old signatures out of the archives, he said he would have to go with where it all started.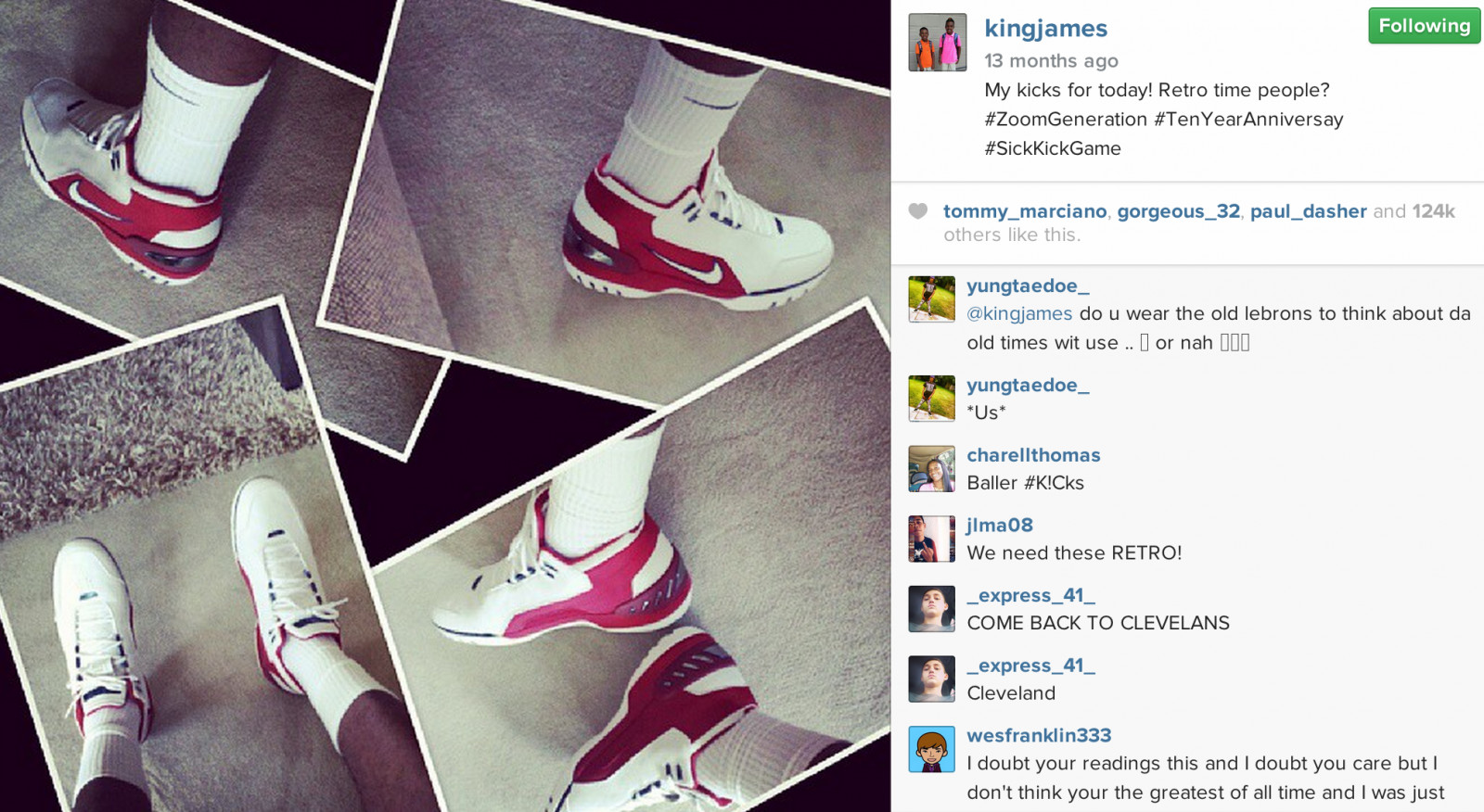 "It was my first shoe and my first love. As a kid, I always dreamed about having a signature shoe," LeBron said of the Air Zoom Generation. "We'd definitely start with the first one, if it was my choice. But obviously it's a partnership so we'd have to talk about it."
Not surprising to see that LeBron is looking ahead to retros when he's gotten sneaker business lessons from following Michael Jordan, whose eponymous Jordan Brand dominates the retro market.
"Why wouldn't I follow the blueprint? You look at Michael Jordan's business right now, he has a brand where he has other athletes wearing his shoes," LeBron said. "Hopefully I can get to that point where I have a standalone brand and I can sign other athletes that fit my model."
There is one more lesson that LeBron James learned from Michael Jordan that's more important to him than his sneakers or new revenues of making money, lots of money. "At the end of the day-playing basketball and winning is what's most important. That's what I learned from Mike," he said. "Winning is the number 1 thing and everything else will take care of itself. If I win, I'll be okay. I've had a few losses that I'm not too happy about, but we'll be alright."
Gerald Flores is the Editor-In-Chief of Sole Collector. You can follow him on Twitter here.