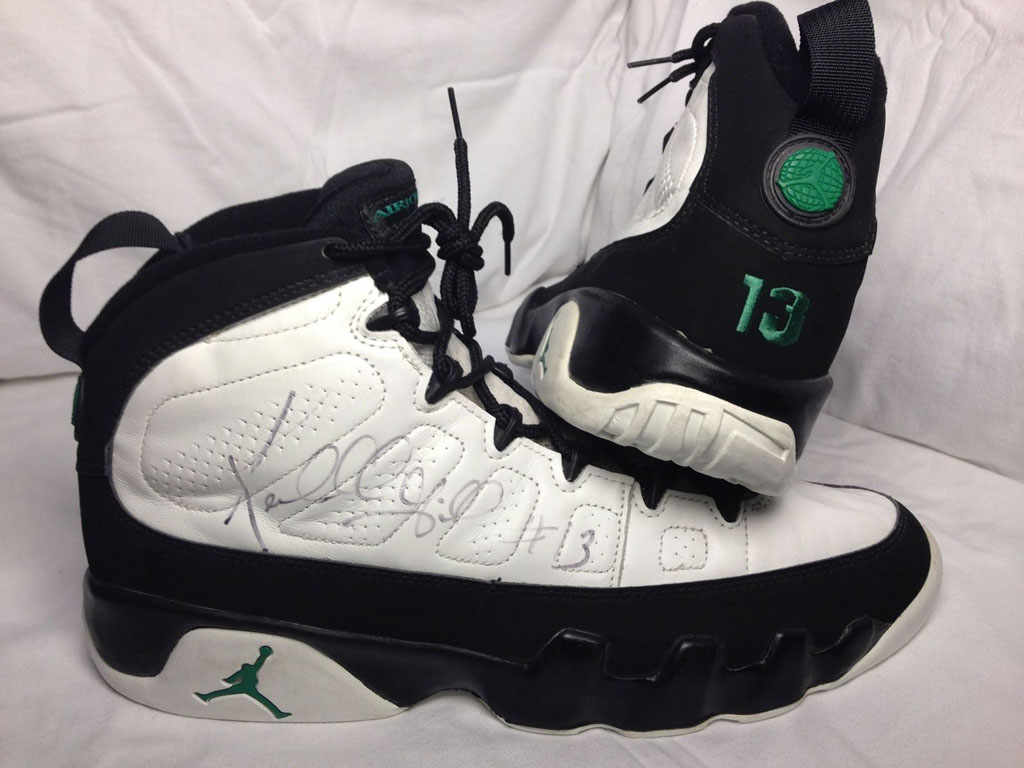 words // Brandon Richard
When Michael Jordan briefly stepped away from basketball in 1993, the responsibility of carrying the Air Jordan game shoe was spread between a group of select players in key markets. One of the guys who laced up the Air Jordan 9 was Kendall Gill, who played a few games in this 'Seattle' PE colorway.
Like many of the other original PEs, Gill's 9 took on the general look of the launch colorway, replacing the Bulls-inspired red accents with Sonics green. Gill's number '13' is also embroidered on the heel.
This rare, autographed gem recently sold on eBay
for $2,225, which even if unwearable, seems like a pretty nice collector's bargain.
RELATED: The Birth of the PE: The 1994 Air Jordan IX Player Editions