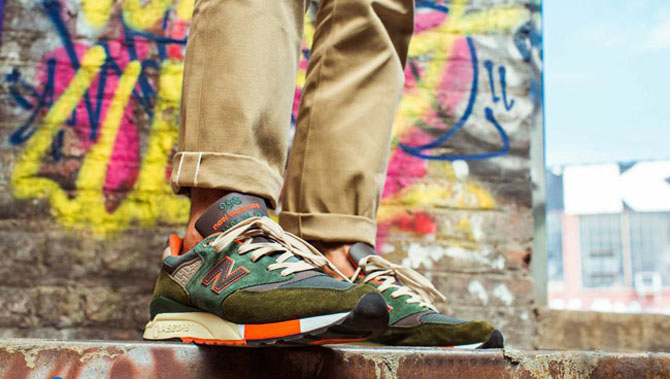 words and interview // Nick Schonberger
Mall monolith x major American shoe brand. Yes, you've seen the headlines. And, you've seen the sneakers. These releases sold out, and some even generated hefty resale prices. Pretty remarkable, really.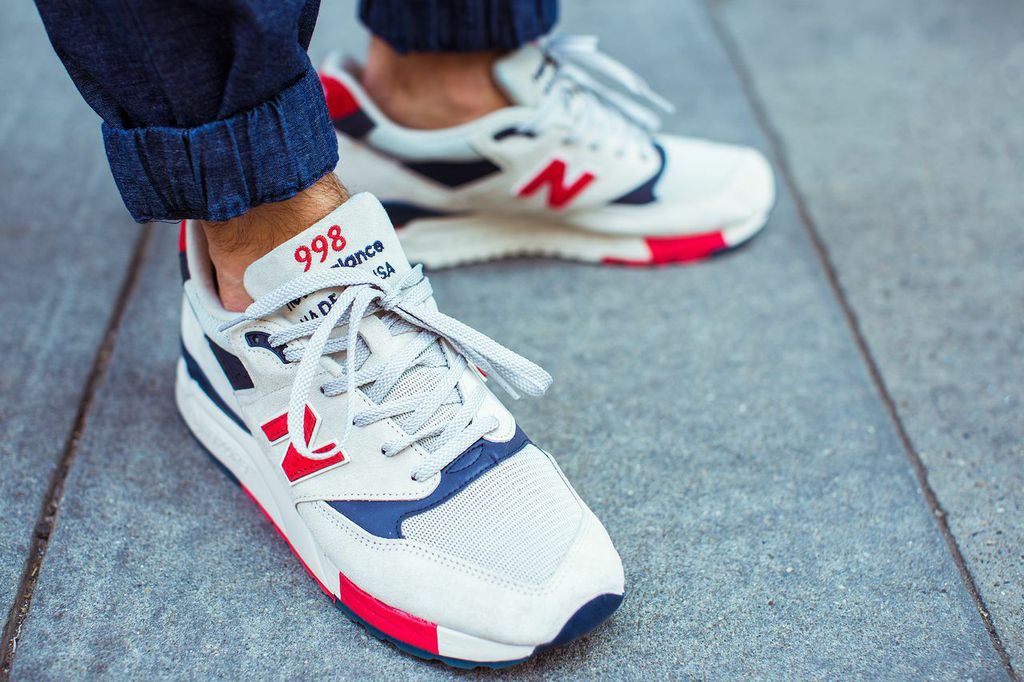 Back in June, I suggested that J. Crew's program with New Balance was pushing collaborations into the mainstream. At the time, the company had just announced its second 998, calling it the "Independence Day," assuring that January's "Inferno" drop wasn't a one-off execution. Last month, J. Crew released a third 998, the "Concrete Jungle," inspired by the sights and sounds of New York City. The deconstructed camo look, like the previous two 998s, succeeds in both seasonal appropriateness and also connection to the color combination. In essence, J. Crew has mastered a balance of sneaker world storytelling with consumer-driven fashion cycles.
Despite the obvious success, an essential question remained: Why collaborate? More directly, what does New Balance mean to J. Crew? To find the answers, we went to the source, Frank Muytjens, J. Crew's Menswear Director. Here he breaks down the reasoning behind the brand's expanding relationship with New Balance and a surprising motivation for going after exclusives.
SC: Menswear fans have really taken to sneakers in a big way over the past 2-3 years. What do you think accounts for this trend, and do you believe it represents a sort of relaxing of the rule book that allows for a blending of street and heritage?
FM: To us it was always about how you take items from different parts of the menswear spectrum (including active sportswear) and putting them in a new light by showing a guy that you can wear sneakers under a suit. Showing that you don't necessarily have to wear them with your gym clothes exclusively. Also showing a guy that it's cool to wear a grey heather crew neck sweatshirt under a camel topcoat.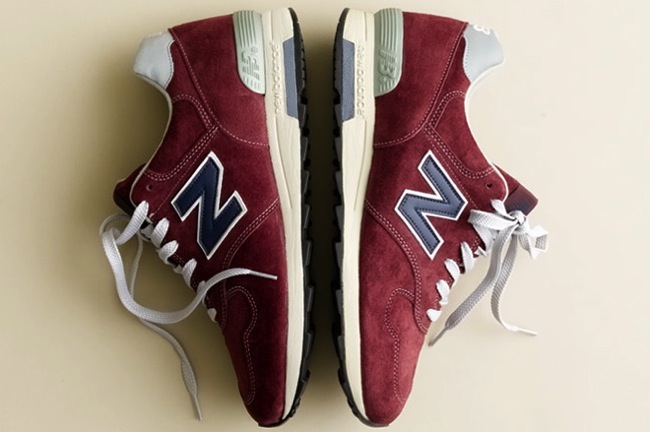 Since you arrived, whether with "In Good Company" or "Discovered" programs, J. Crew has sought to partner and highlight brands with distinct craft character, how does New Balance fit into the overarching concept for J. Crew? What draws you to New Balance?
Their understatement and their sophisticated color palette. I always loved them because they're not flashy. And then I started to see interesting color combinations in the 998 and the 1400 in Tokyo. And in Tokyo they don't sell shoes bigger than size 10 so they didn't fit me...and you couldn't get them elsewhere, so that motivated me to do our own exclusives with them.
J. Crew has sold a number of New Balance models, but all of the recent collaborative releases have been on the 998 silhouette. What about that sneaker appeals to you?
To me, it's a design classic. It's not retro, nor is it modern. I've been wearing the original grey version for as long as I can remember…we kinda grew up together. And I love the fact that they're Made In The USA.
How are the collaborative colorways conceived?
Like all other collabs…it's a very emotional process…we look at the J. Crew colors for the season, so everything ties back nicely and we just go from there. And having a very talented design team helps!