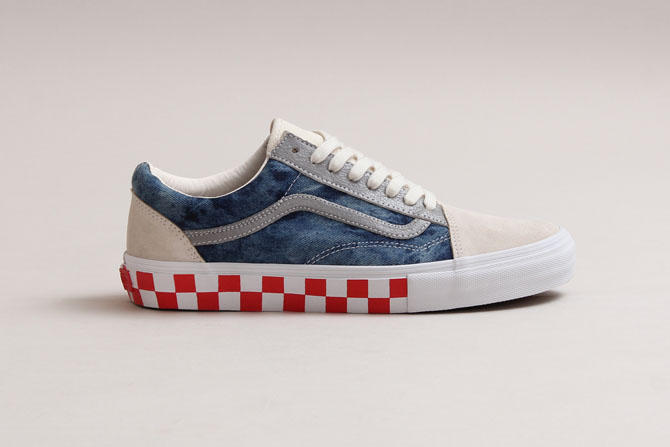 words // Zac Dubasik
The Rathskeller, aka "The Rat" is a venue often thought of as New England's answer to New York's CBGBs. Legendary bands like Bad Brains, Cro-Mags, The Jam, Slapshot, The Beastie Boys and The Ramones have graced its stage, which remains an important part of the local and even national music scene even today. In tribute to the DIY ethos of the bands who've made "The Rat" what it is, Concepts has helped create a Vans Syndicate Old Skool - and it's title, the "Rat Hunter," is a nod to a gruesome alleyway game played outside the Rathskeller.
Features on this collaboration include a premium suede upper, cracked leather detailing (an ode to duct tape), individually unique washed denim sides, a leather lining, and red checkered midsole. And as you may have seen in the teaser shot, the padded insoles feature special Concepts and Rat Hunter graphics.
The collaboration launches this Saturday, October 4th, in-store at 10am, and at Cncpts.com at 11am, and will retail for $90.