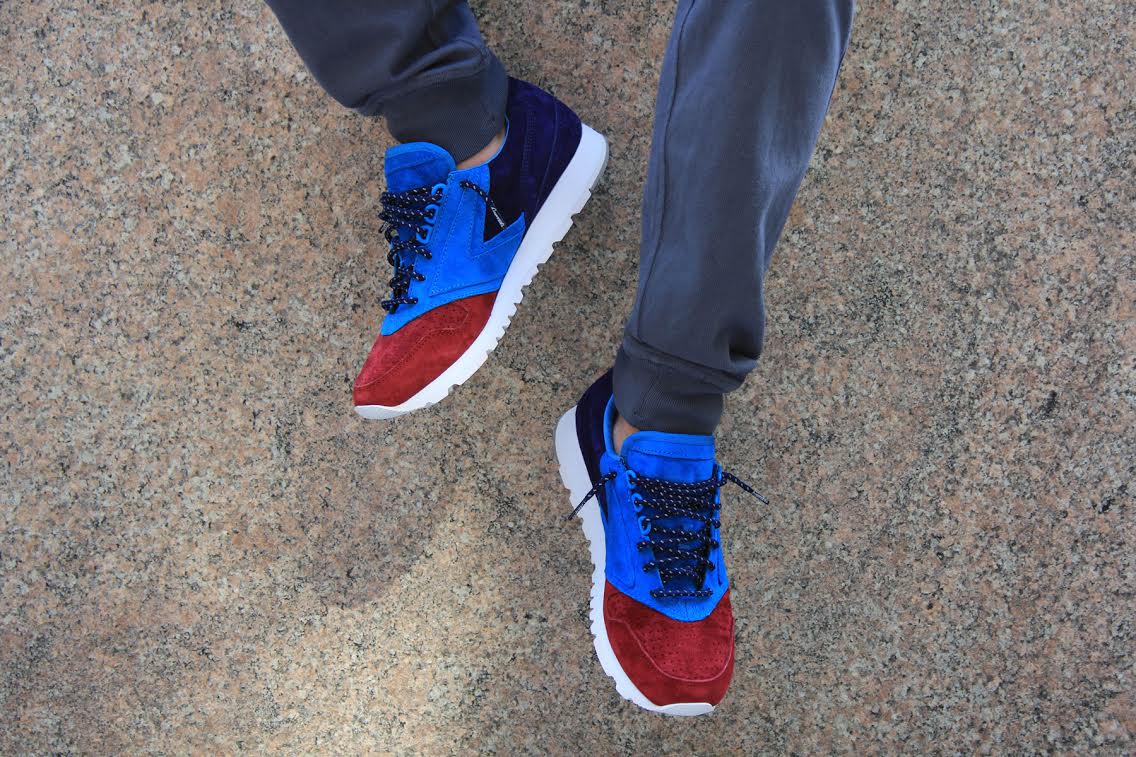 words // Gerald Flores
It may have taken 100 years, but Brooks is finally dropping its first collaboration.
The sneaker company that's been owned by Warren Buffett's Berkshire Hathaway since 2006, is the No. 1 running brand in the U.S. (seriously, look it up), and is looking, after hitting the century mark this year, to continue its stride into untapped territory: the "sneakerhead."
"There's something fun and exciting about being a fringe brand making a splash in the marketplace," said Shane Downey, Brooks Heritage business manager.
When it came to which boutique to partner with, Brooks chose Concepts—the Cambridge, Mass.-based boutique will host the exclusive North American launch of its Merlot-inspired version of the Brooks Chariot silhouette this Saturday.
The Chariot, a running sneaker that originally released in 1982, is being retroed from the brand's archive for the first time. For the brand, the silhouette, which Downey referred to as the "crown jewel of the Brooks collection," resembles a golden age in running where sneaker brands were more competitive with each other.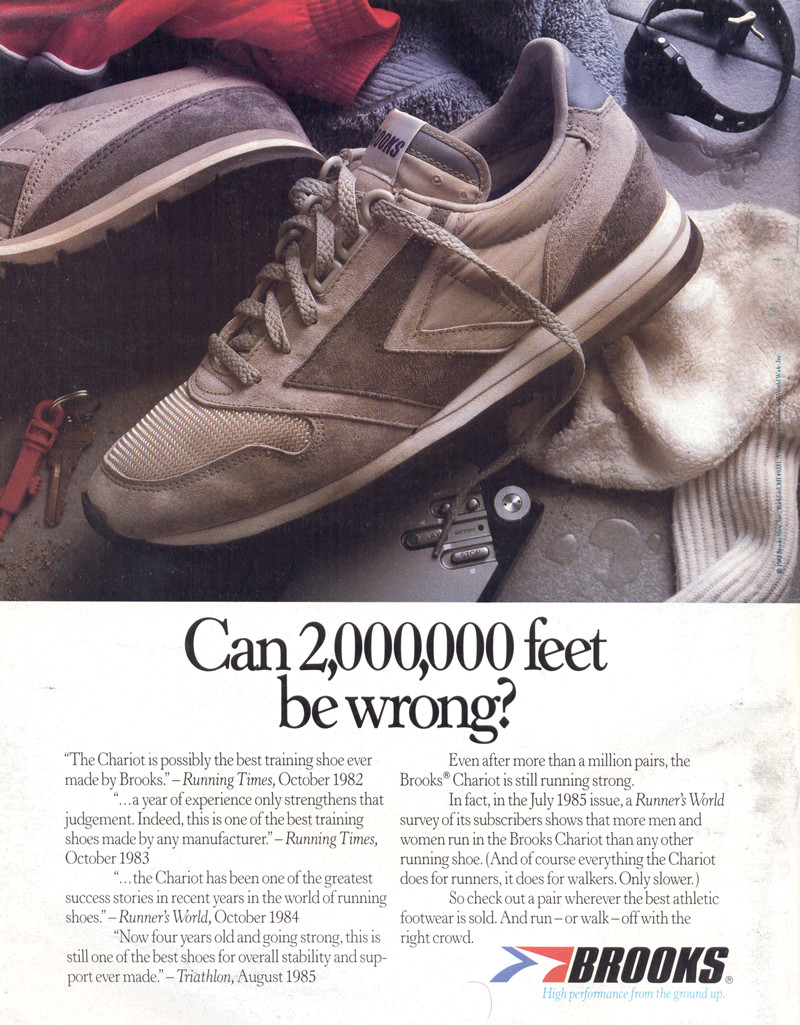 "I always knew the Chariot was the most important shoe in Brooks' history," Downey said. "Regardless of what's happening in the marketplace with this surge in '90s running from other brands, it's part of our future."
Bringing back styles from the '90s is in the plans. Starting in the spring of 2015, Brooks will be unarchiving two runners from the decade, and will eventually look to delve outside of running into other categories it has the arsenal. Possibly, basketball.
"Brooks have made different categories over the years," Downey said. "They've made basketball. They've made outdoors. Are there opportunities to celebrate that down the road? Certainly."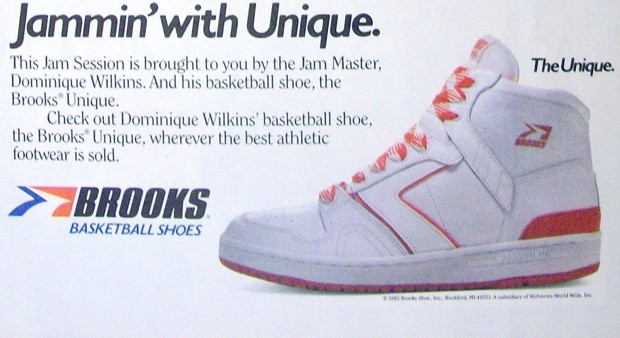 Before that can happen, Brooks is being bullish about the Chariot, a silhouette that most enthusiasts in today's culture are probably seeing for the very first time. And that's where brand collaborations will come in, and it'll be a key part of the company's re-introduction of heritage going forward.
Two more collaborations with key boutiques in sneaker culture are slated to drop later this fall and this coming holiday. Other projects with Concepts are also in the works. Downey declined to mention who the partners were, but did say: "We're working with well-known and well-respected collaboration partners in the United States, and then we will have international projects in both February and March that we're extremely excited about."
More general release colorways of the Chariot will also be available next month, and the brand is hoping these design partnerships will help bring more eyes to the style. "It's about those discovery elements with each project we do," Downey said. "It's very thought out and strategic."
As for the brand's first collab project with Concepts, it'll only be limited to 1,000 pairs and sold exclusively at the boutique in North America, with a global launch at international shops like Hanon and SneakersNStuff on the 27th of this month.
"We have a 100 year old history that we can rely on and we can define our brand by," Downey said. "A well-polished and high-performing in-line assortment and layered with limited special edition products on top of that is a really healthy balance for long-term growth."
Gerald Flores is the Editor-in-Chief of Sole Collector. You can follow him on Twitter here.