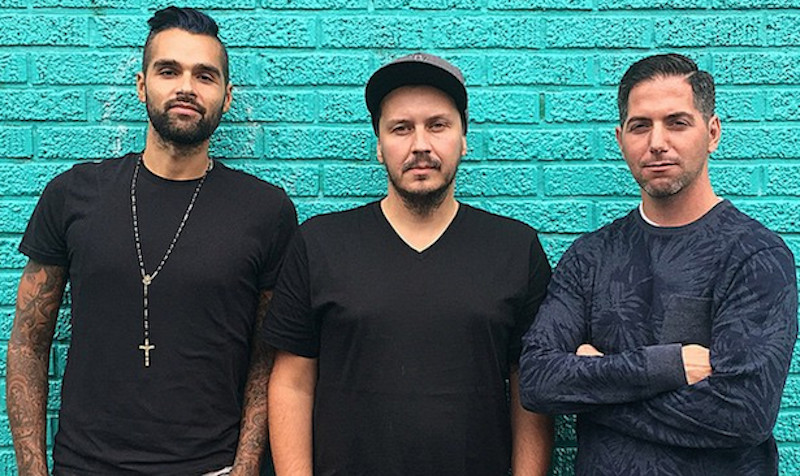 Written by Gerald Flores
Three prominent Nike designers shocked the sneaker world yesterday.
Announcing their departure from the Swoosh to work for rival adidas, Marc Dolce, Denis Dekovic, and Marc Miner added even more cultural momentum to a brand that's already had plenty of buzz as of late.
Without question, the biggest news the adidas camp made as of late has been the acquisition of Kanye West and Pharrell. Still, this week's move signifies a different shift for adidas. Not only is the brand focused on the biggest names in pop culture, but what really matters most: product.
adidas product is, of course, already on the upswing. Look at the new silhouettes introduced to the market this year, from the ZX Flux to the Pure Boost to the SL Loop Runner. adidas is complementing these wins with a fresh group of designers with more than 40 years of combined experience in footwear.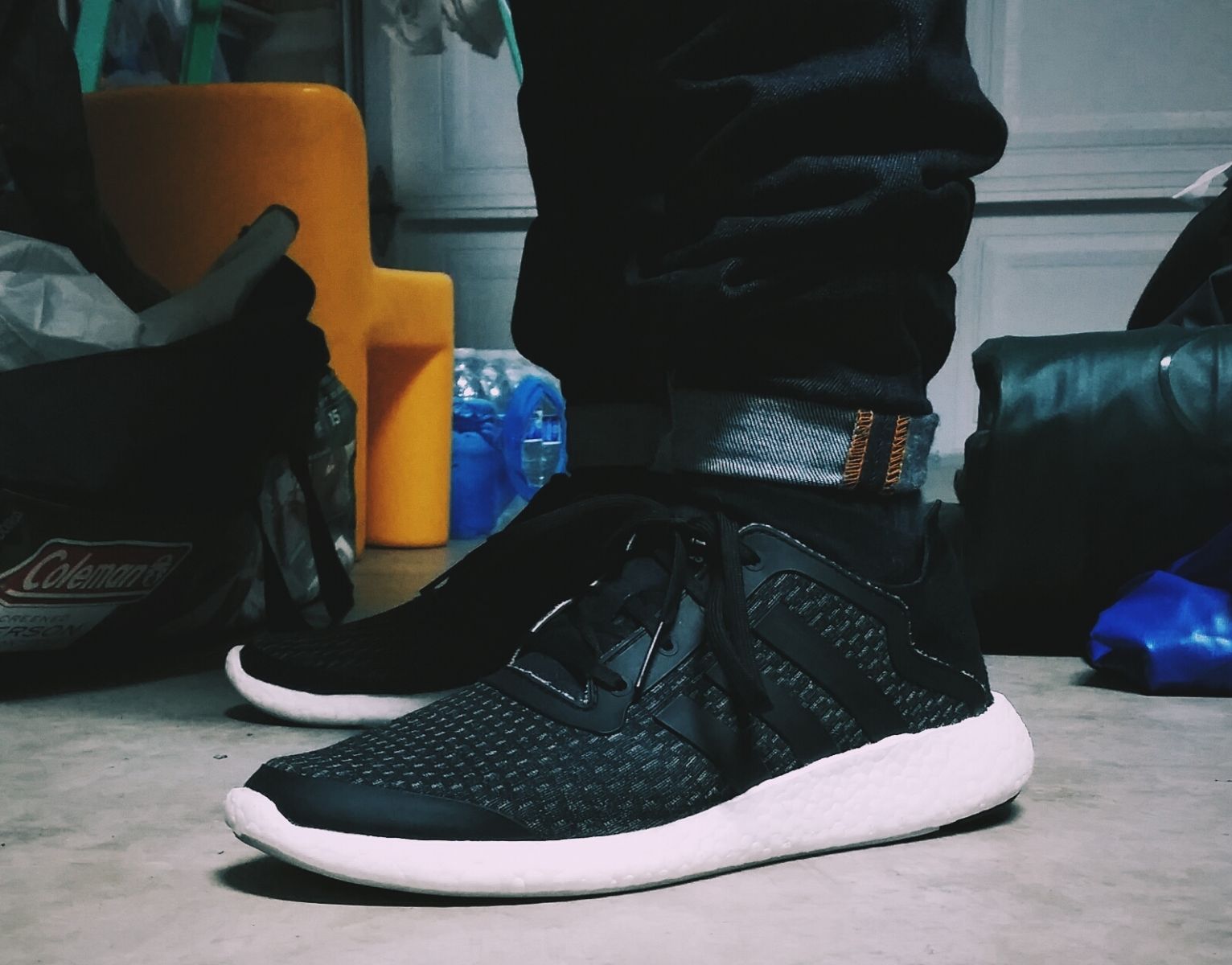 Denis Dekovic was instrumental in Nike's latest evolution of soccer boots. His insight will be very valuable to the three stripes' already-prosperous football line. Marc Dolce, whose specialty at Nike has been turning forward the brand's most storied silhouettes like the Air Penny and the CB 94, has great potential to reinvigorate models in the deep, yet largely untapped, adidas archives. Miner, former Senior Designer for Nike Running and the lesser known of the trio, does exactly what new adidas America President, Mark King, believes is central to the future of the three stripes: mix style and performance.
In fact, just imagine what all of these former Nike designers will be able to do from adidas' forthcoming creative design studio headquartered in New York. No major athletic brand has a design facility in the area (yet), and being in the city that is the epicenter for consumer sneaker trends (I'm biased) can only be a great resource that Dolce, Dekovic, and Miner can draw upon for designs.
Not to mention that new North American president of the Herzogenaurach, Germany-based company is actually an American, and is putting a big focus on making more stylish sneakers for the U.S. market.
On the other side of the equation, what does this mean for Nike? It never looks good to simultaneously lose three individuals, by their own choice, in such public fashion, but Nike is a machine and the effects will probably be minimal.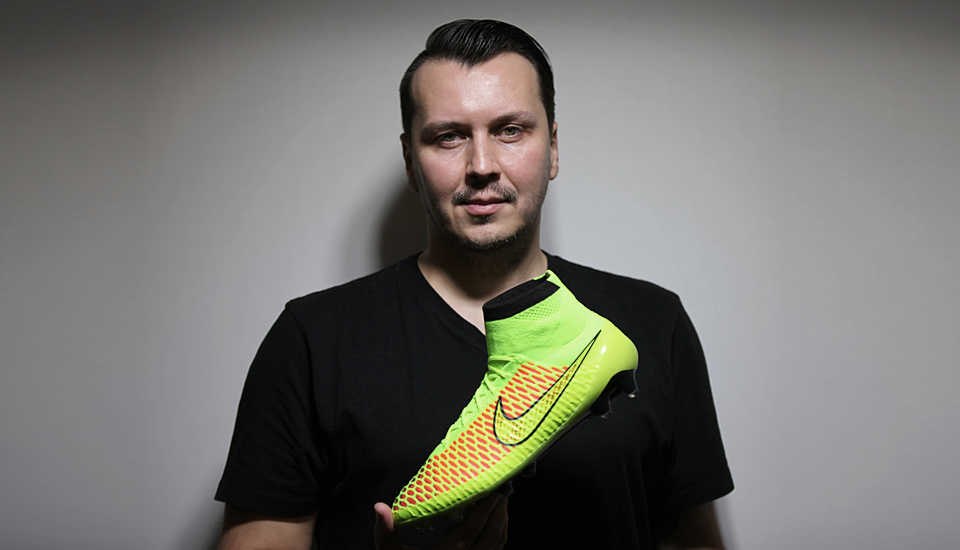 Let's not forget that it was because of these designers' work with the Swoosh that they were able to have their names recognized by people in sneaker culture. Nike's proven they can bring in top talent, as evidenced by Dolce, Dekovic, and Minder, and there's definitely no lack of young and up-and-coming designers looking to work in Beaverton, Ore. There's also the great talent that Nike already has in its stable, from design studs like Nate Van Hook and Leo Chang to O.G.s like Tinker Hatfield and Eric Avar. And it will ultimately be the product, not the names behind it, that determine the success of this venture. It doesn't really matter if it was Nate Van Hook, Tinker, or Kanye himself that designed the Air Yeezy 2, for example. What matters is that it was a great design, and had the proper hype-based marketing behind it.
Longer term though, things get more interesting. With sneaker production timelines being as extended as they are, with projects beginning multiple years in advance at times, it's very possible we'll be seeing the influence of these three for a while to come.
In fact, with all of the moves that adidas has made in the last year, the results of it are yet to be seen. Taking non-compete contracts into account, we probably won't see what Dolce, Dekovic, or Miner will bring to adidas until late 2015 or 2016. No one on the other side of the sneaker industry has gotten a glimpse of what Kanye's first products look like yet. The brand also slipped to be the third biggest athletic brand in the U.S. behind Under Armour.
As much as I would hate to admit, what real-world buzz does adidas have right now except for guys like me talking about how much we think the brand is cool? It's all speculation and we'll just have to wait and see.
Gerald Flores is the Editor-In-Chief of Sole Collector. You can follow him on Twitter here.