Over the years, the general quality of sneaker photography has increased significantly. Your average pickup and WDYWT? photos are damn near magazine quality. However, somewhere along the way, a few of us decided that it was okay to start taking these 'ironic' sneaker shots.
Ironic sneaker shots, you ask? We're talking about those cringeworthy photos that show up in your feed, in which the 'photographer' places a shoe next to the object that inspires its nickname or something along that line. For example, staging your 'Grape' Air Jordan 5s next to a cluster of the actual fruit. Or forcing your cat to pose for a flick with 'Black Cat' 3s. You get the picture (no pun intended).
That's not to say there isn't a place for this type of photography in the game; the concept should just be used sparingly and without the struggle displayed below. We've compiled 20 of the lamest ironic sneaker photos we could find and put together the following gallery for your viewing pleasure. Let us know how you feel about these types of photos and which one in this group stands out as the best (or worst, depending on how you look at it).
If you're responsible for one of these photos, don't take it personally — we're just having a little fun. With that said, you may want to consider ditching props the next time you do it for the 'Gram.
Air Jordan 10 'Powder'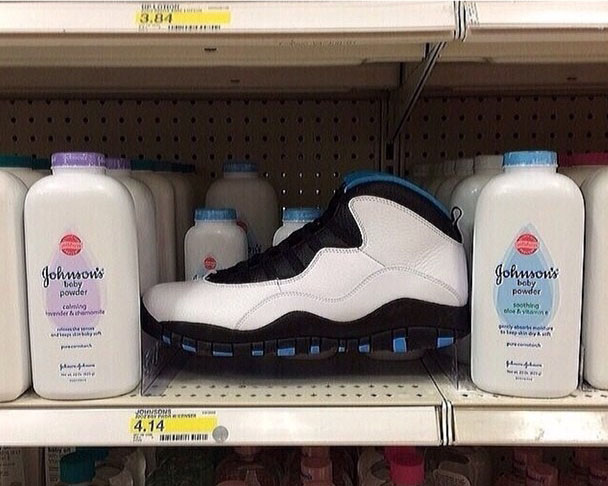 ---
Nike LeBron 8 V/2 Low 'Sprite'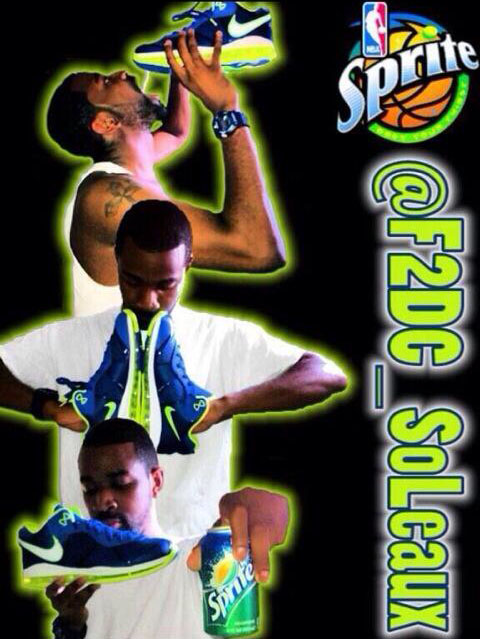 ---
Air Jordan 11 'Bred'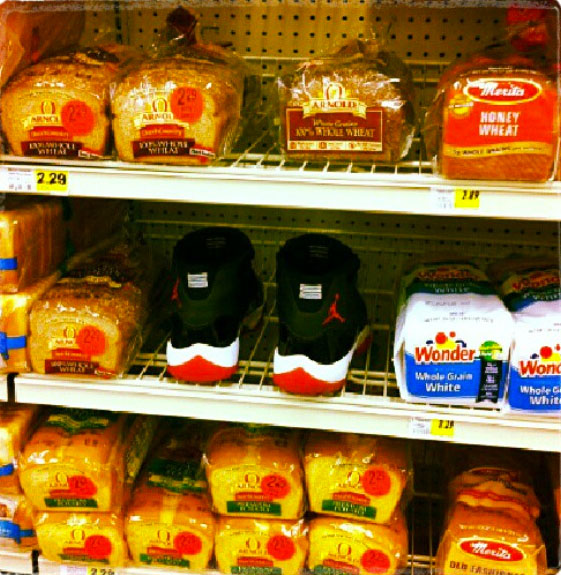 ---
END x Saucony Shadow 5000 'Hamburger'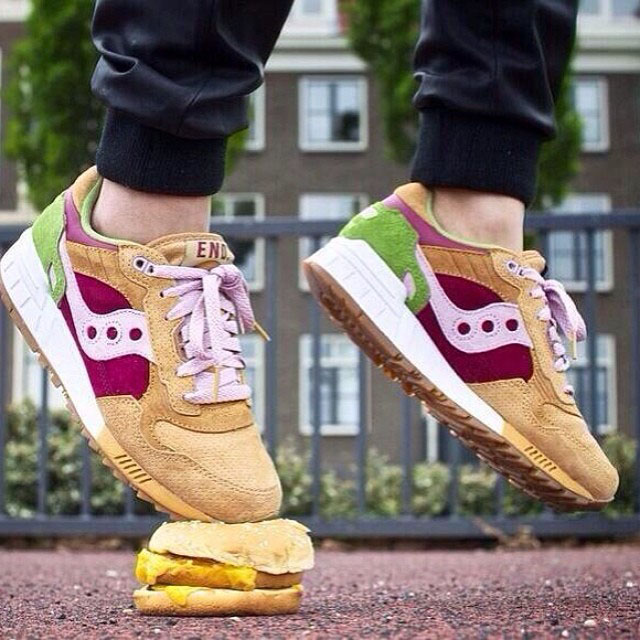 ---
Air Jordan 6 'Champagne'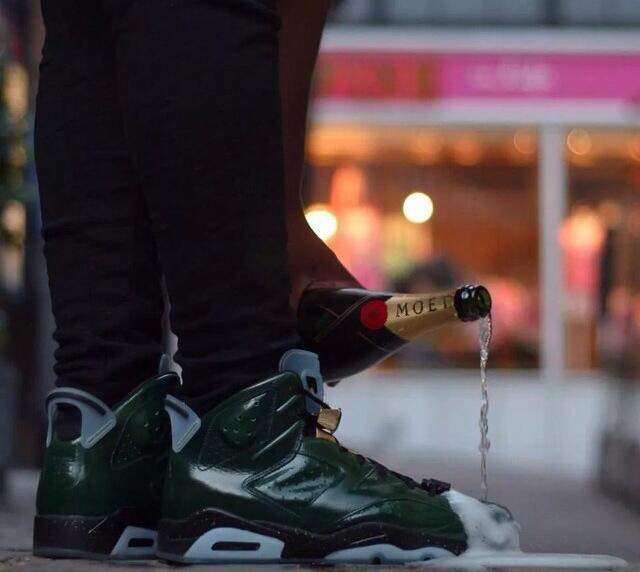 ---
Air Jordan 9 'Barons'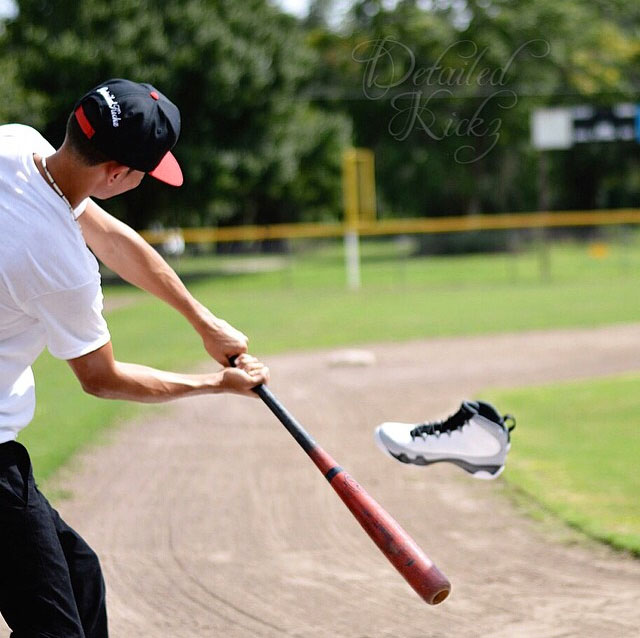 ---
Nike Air Foamposite Pro 'Pearl'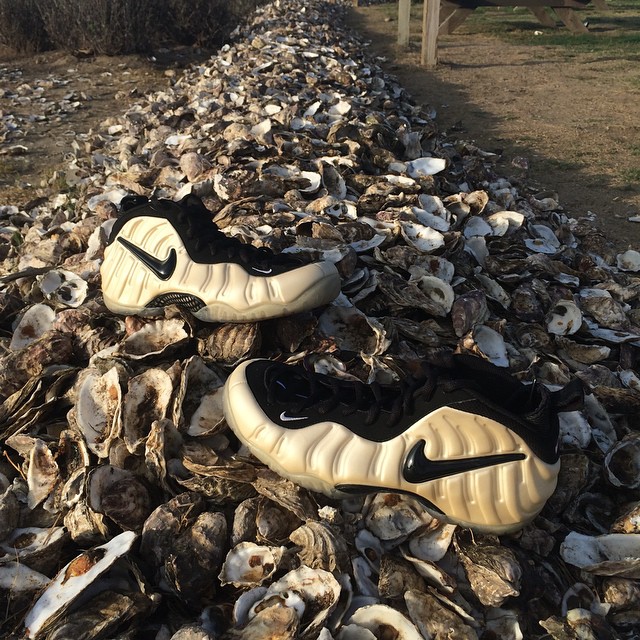 ---
Nike LeBron 8 V/2 Low 'Sprite'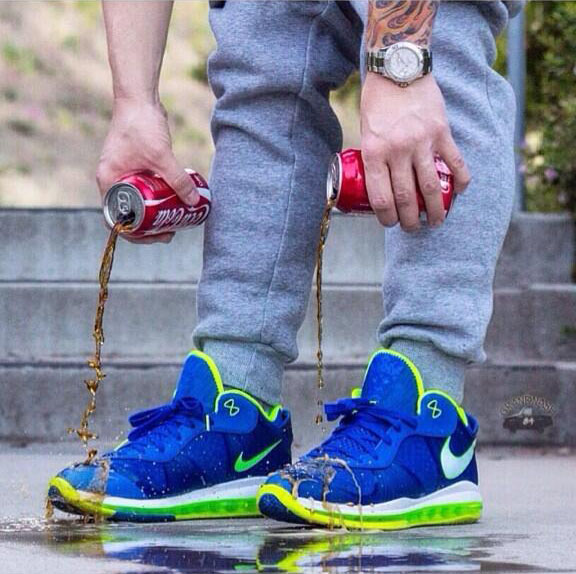 ---
Air Jordan 14 'Ferrari'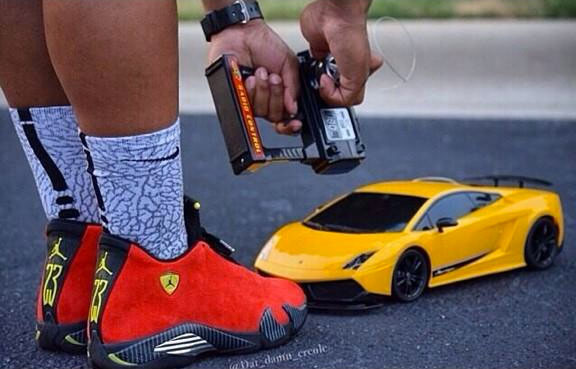 ---
Nike Air Yeezy 2 'Platinum'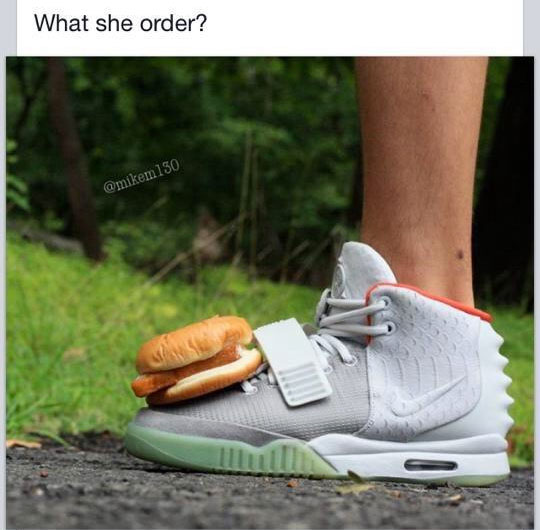 ---
Nike KD 6 'Peanut Butter & Jelly'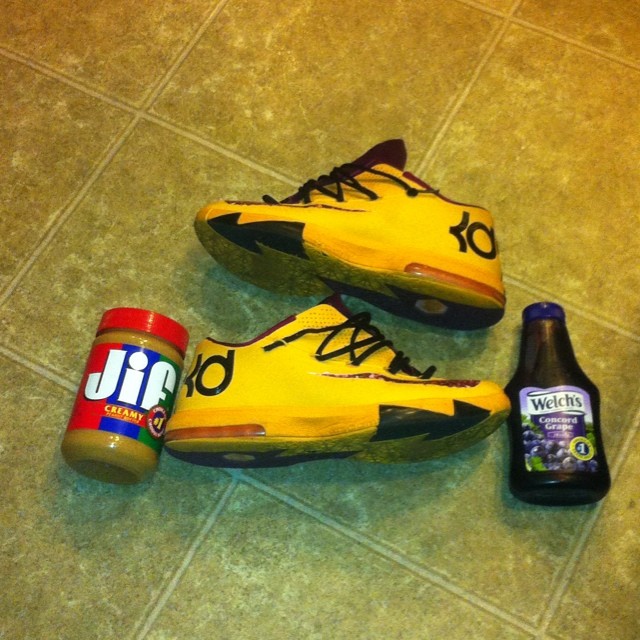 ---
Air Jordan 6 'Cigar'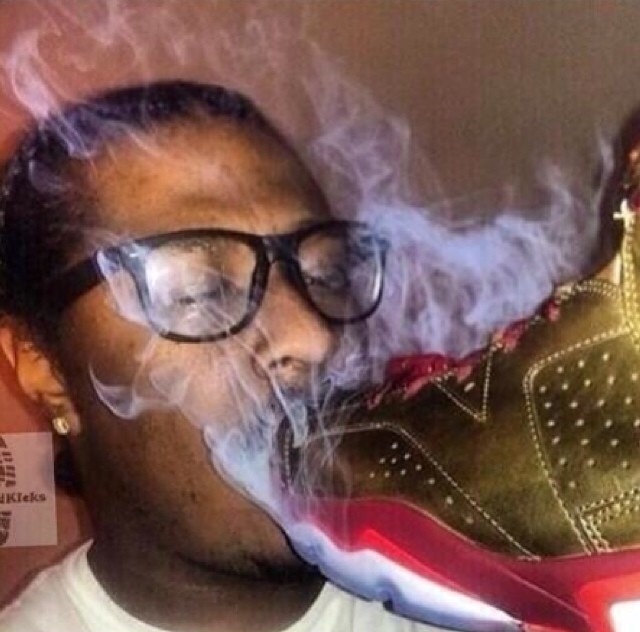 ---
Nike Air Bakin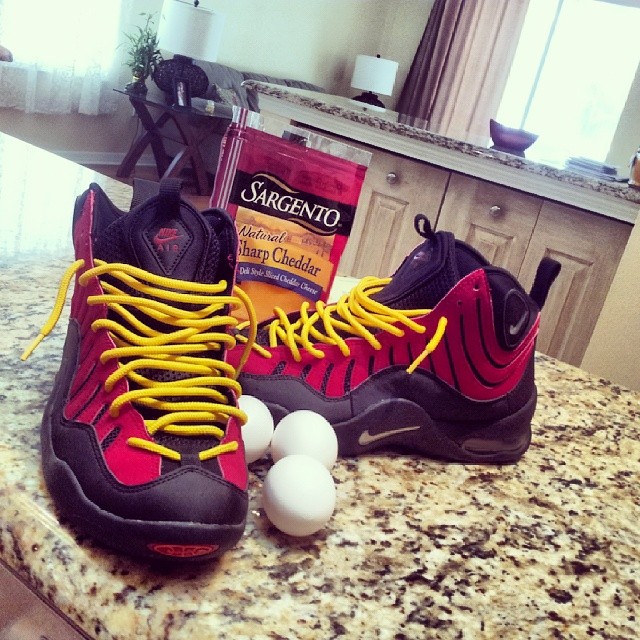 ---
Fire Sneakers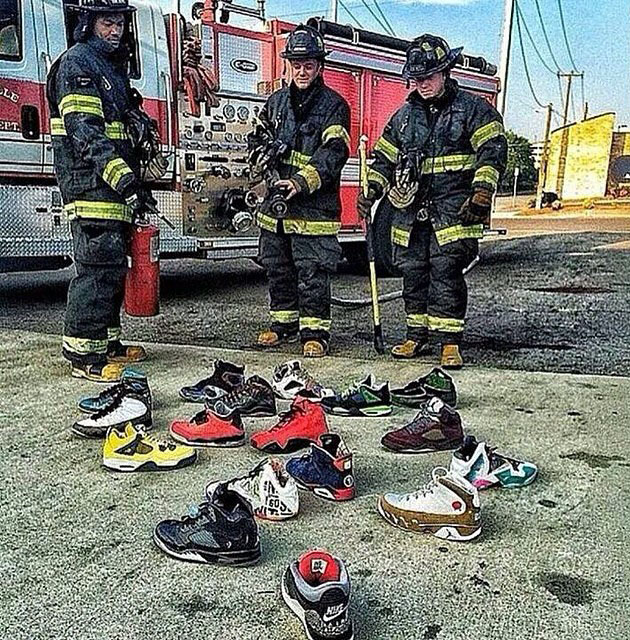 ---
Air Jordan 14 'Candy Cane'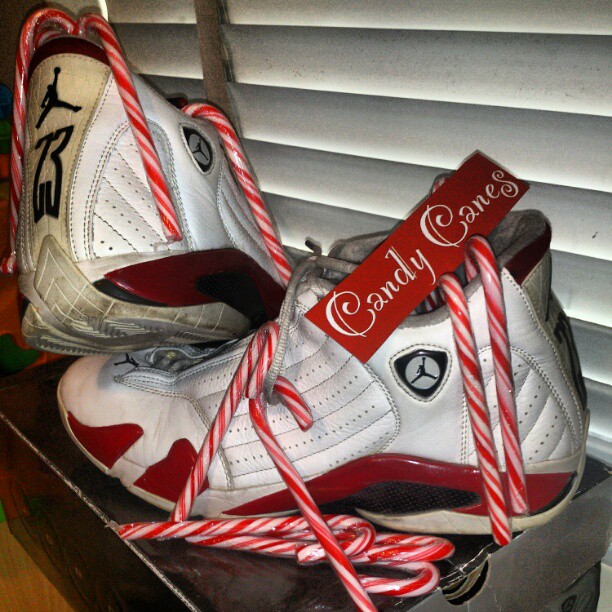 ---
Nike Dunk Low SB 'Band-Aid'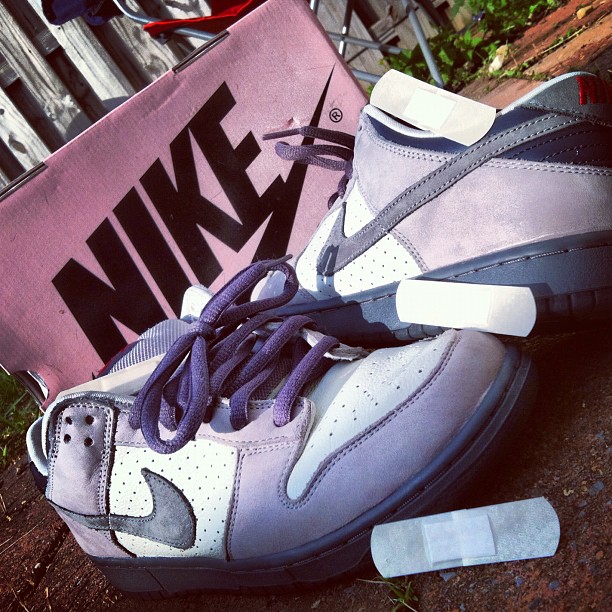 ---
Air Jordan 9 'Olive'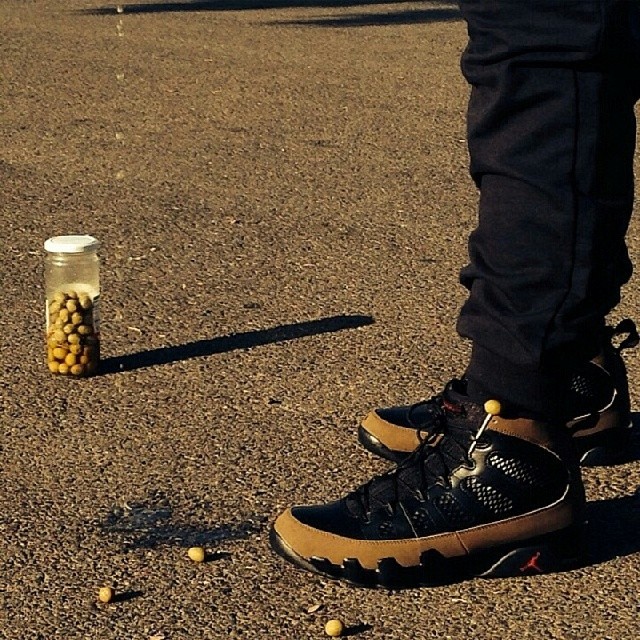 ---
Nike LeBron 10 'Cork'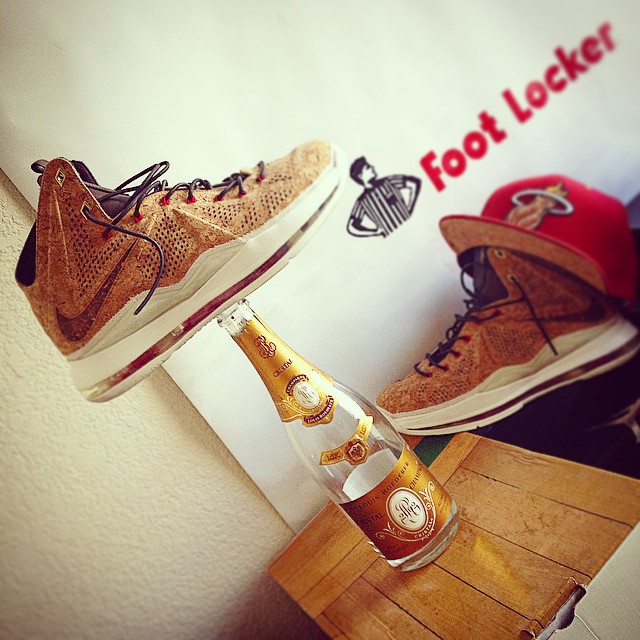 ---
Air Jordan 3 'Mocha'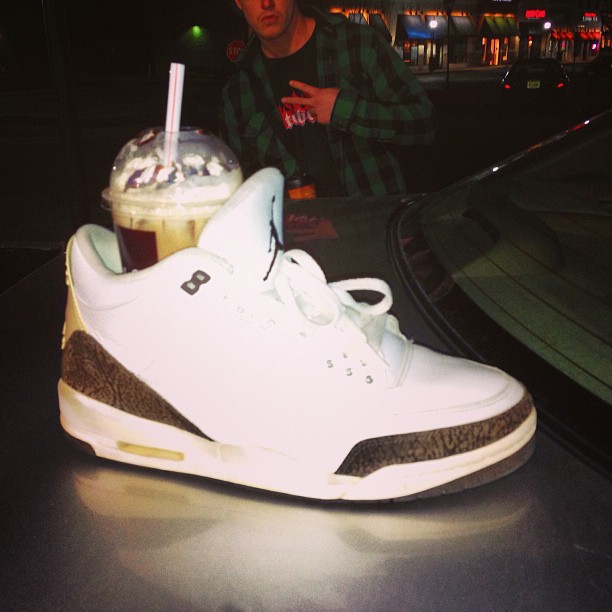 ---
Grape, Bred & Oreo