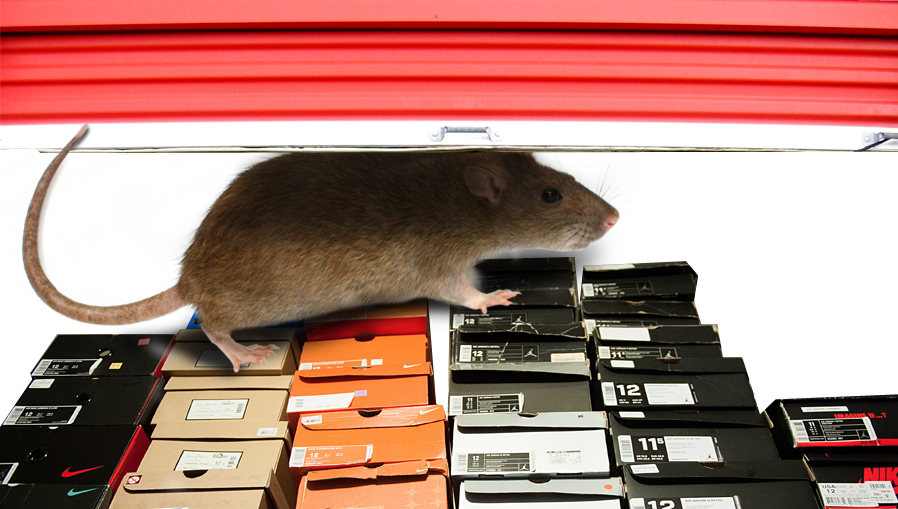 words // Zac Dubasik
The problem having a lot of sneakers is that you have to find something to do with all of them. It's not like having a large collection of coins, stamps, or even records. Those take up space, but a couple hundred pairs of shoes can take up entire rooms.
Not only do you need to find a place to keep all of those sneakers though, but a way to protect them. Sneakers aren't nearly as durable as something like a coin. Foams and leathers (especially of the cheap variety favored by many of our favorite brands) break down. The temperature and weather can affect things. Bugs and animals like to call them food, or home.
We do our best, but even then, things can go wrong. And today, we're bringing you some unfortunate stories about these exact problems, as well as the lengths people go to protect them. Check out the stories below, and while we hope you don't have any of your own, if you do, share them with us in the comments.
This was back in '04 and I had just bought my first dog - a Pit Bull puppy. I would find out quickly how savvy this little dude was. I had to run to the store to get him some food. When I got back 20 minutes later I realized he had already eaten... my Columbia XI. I guess that's what I get for keeping my shoes under the bed. Lesson learned.
I'm newly married and my wife and I have two separate apartments we maintain. My place acts as my archive for my various collections, which date as far back as the 1980s. I use my refrigerator to store some items like cashmere sweaters, fur pelts and some of my sneakers.
The idea came to me as I euphemistically spoke on having put shoes "on ice like Walt Disney". Then I thought it wouldn't be such a bad idea if u kept the fridge at a low cool temperature. By not accessing the refrigerator too often the climate remains steady and mostly moisture free. I recently un-DS'd my pewter Foams and they were as crispy as the day I bought them. My refrigerator is just one of the systems I have for storing my sneakers, but it's my favorite.
I was sitting (not literally) on my Defining Moments Pack from 2006. If you remember, these sneakers came with gold dog tags on the white/concord Air Jordan XI retro and the black/gold Air Jordan VI retro. The pack sat in my closet for a little over a year, and when I finally went to open up the box, gold from the dog tags had bled all over the white nylon upper of the XIs. It looked like someone urinated all over my sneaker. I was heartbroken, but I was surprised when I found out that a friend of a friend still wanted to buy the sullied sneakers off of me. So I guess it wasn't that much of a disaster after all.
Living in a Brooklyn apartment the one thing you're certain to run out of is SPACE. So a few years ago, when my very large walk in closet got over run...I decided to investigate storage facilities for my kicks. Problem with that is, there are 8 of them within walking distance.So Choosing one alone took me a solid two weeks of investigation. The one I finally decided to go with charged me a very cheap price the 1st month ($29.99) and after that went up to $85 per month (plus tax) immediately after that, without warning. I never saw that in the contract.
Top that off with after deciding to shut up and pay it every month, every time I would go (which was once or twice a month cause I was still buying shoes like a dumb ass), the elevator would have issues with the pass code system on the elevator every Saturday morning, so someone would have to physically escort me up to my unit. I was not a fan of that, because now this guys knows exactly what I have in my unit.
One year and almost $1000 bucks later. I brought all my shoes home. I'm back to the same problem that made me consider storage in the first place...smh!
Back before I had my collection organized on shelves, I used to just stack the boxes on top of each other. I had a small bedroom as a youth so I had to keep them against one wall with very little walking space between my bed and the stack of boxes.
One night as I was sleeping I woke up to a crashing sound and boxes falling me. It was a very rude awakening.
Basically what had happened was the very bottom box, the Black/Red 2001 Air Jordan I Retro, gave out and the corner collapsed. This caused a chain reaction to send every Jordan from I – XI to come pouring down on my dreams, literally.
After that night I took my storage way more seriously and upped the game with glass shelves. Which looking back now was kind of cheesy but as a youth it was like having a marble table in your home. Such luxury to me.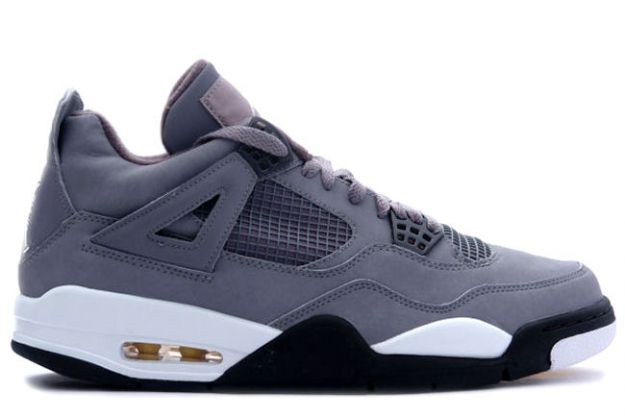 Chris Krenisky
I always liked sneakers even though I couldn't really afford them. When I could, I stuck with Air Max 90s. But my favorite Air Jordan is the 4. When i got into sneakers more, the Cool Grey Retro 4 grabbed my eye, and i really wanted a pair. In 2012, I scored a deadstock pair in pristine condition with the box and retro card - everything was OG and perfect! I put them on a table in my room in front of a window and I remember it was in June, just before the summer really hit.
I kept them in the box and on the table the entire summer, and forgot about them. In september (I remember because I looked at the calendar on this painful day) I noticed the box was discolored. I thought it was because I kept it in front of the window, and the summer sun was beating on it for a couple of months. I didn't know how to store kicks, but I did take care of them. Guess I should've paid more attention to these and put them in the closet instead. It was the first time I bought a pair of sneakers and wasn't sure if I was going to wear them or not. Well, I never got the chance. After opening the box, I pulled the paper away and noticed the ENTIRE white sole was super yellow, like piss. I was PISSED. I took one of the shoes out and immediately, upon touching it, the sole disintegrarted and crumbled into millions of pieces in front of my eyes. Distraught, I looked at the other shoe, and it was toast too. Crumbled in the box. I learned a valuable lesson this day: DONT KEEP YOUR SHOES NEAR DIRECT SUNLIGHT!
In 2010, I moved from Philly to nowhere. No plan. No destination. The only arrangements I made in preparation were geared to storing a portion of my sneaker collection. I packed roughly 100 pairs. Some box fresh. Others stacked into a massive carboard case that had previously shipped a fixed gear bicycle. I sent all of them to a storage unit in Connecticut, near my father's home.
At some stage, that storage unit was transferred to a garage. No climate control. No protection from the types of critters that might find solace inside a pair of shoes. This summer, nearly four years later, I finally unpacked those boxes.
Amid the assorted collection (which included almost every retro Jordan from 2007 to 2009), there was but one casualty—the nubuck on a pair of UNDFTD Clerk Pack NL Dunks had suffered mild molding. No problem. With a strong brush and a few hours in the sun, those were salvaged. I dug into the boxed shoes. A pair of VNDS Air Max Deluxe was much the same as when I left it. Ditto some Hanon New Balance 570. I opened a box containing a pair of Alife Saucony Shadow 6000. All looked good, until I noticed a suspicious nibbling on one tongue. My heart sank, I reached for my long-lost DQM 90s and, horror of horrors, each shoe was filled with mouse shit. MOUSE SHIT.
Yes, I can wipe it out. And, I did. But, a dilema. Can I wear them? Certainly not without socks. Why couldn't it have been the Puma Johnny Damon Romas. Nobody remembers those shits anyway.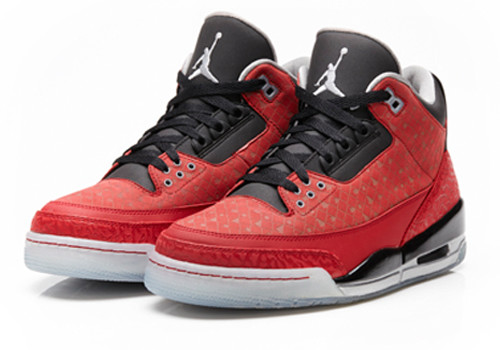 Tyler Blake
Part of the growing pains of becoming an adult is leaving the nest of your parents house and roughing it out in the real world. By my freshman year of college, this time had come, and this transition was made more difficult by suddenly having to move 80 something shoe boxes into a small apartment.
Perhaps too trusting, I left a handful of sneakers with my younger brother to keep safe. Each wrapped in a plastic bag, silica gel packet in the box, along with careful instructions on where to keep them. I didn't realize the true disaster until I came home for a holiday visit, only to find several of my most prized Doernbecher sneakers out of their boxes and significantly more worn, with a good chance they were flexed on Instagram or Twitter without me knowing (#TylerDoesntKnow).
Moral of the story, if keeping your kicks safe or "on ice" is important, invest in a storage unit, or man up and explain to bae "her side of the room" has become sneaker storage.