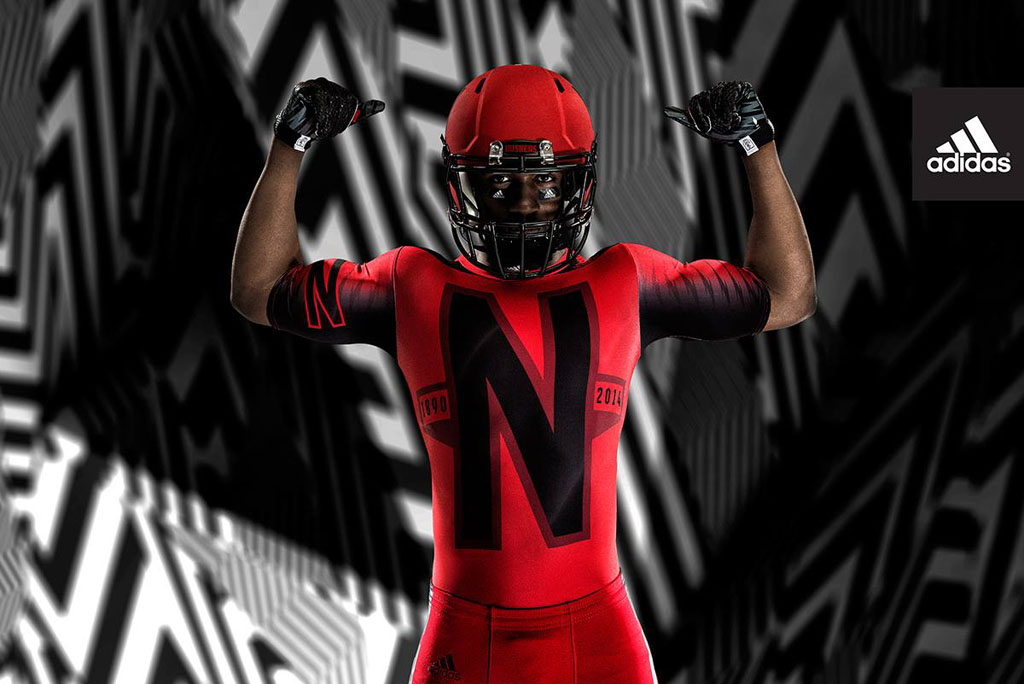 words // Brandon Richard
When the Nebraska Cornhuskers take the field for homecoming against Illinois on September 27, they'll be wearing new Red Rising TechFit uniforms, officially unveiled by adidas today.
Celebrating the 125th year of Nebraska football, the new all-red uniform features black metallic stripes on the jersey and pant, ultra-light black and silver metallic numbers and a large Nebraska "N" on the chest of the TECHFIT compression base layer.\
The Red Rising uniform also incorporates adidas' TechFit Shockweb technology, which fits tighter to the body and makes it difficult for opponents to make tackles.
Take a closer look at the Red Rising uniforms below and visit facebook.com/huskers and facebook.com/adidasfootballUS for more information.