words // Zac Dubasik
One of the things that helps to keep things so interesting on Sole Collector is your comments. Some of them make us laugh. Some make us angry. Some make us think. There are comments we agree with, and others where we wonder what drugs the person posting is on. But we appreciate them all.
We're going to start taking a look back each month at some of the best examples we've found of each type of comment. This month, since it's our first time doing it, we'll even check out a few older ones we were entertained by. And in order to protect the innocent, we've removed the names of the individuals making the comments. We did however leave them fully intact. No edits whatsoever have been made.
Check them out, and let us know what you think. And let us know if you made any we missed.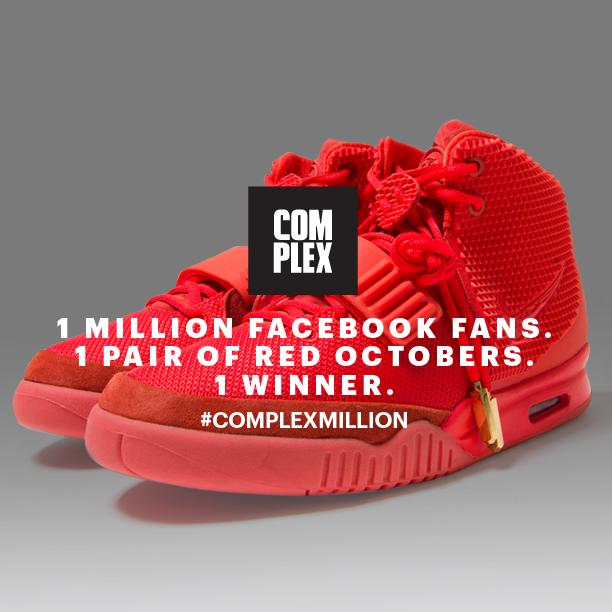 Complex is Giving Away a Pair of Red Octobers
"Could give a fk about what ppl think, when I win the Red Octobers I will retire from life and swurv on the daily."
Spider-Man Foams Swinging Through This Saturday
"I was going to get these for my son, but he has been disrespectful."
Kevin Durant's Nike Contract Expires This Week; Is He Under Armour Bound?
"If KD really cared about not sacrificing quality and providing people with an opportunity for a good basketball shoe at a reasonable price, he would make the switch to UA. This is what he stood for at first. But the last several iterations of the KD line have been junk, especially with the soccer looking and plastic feel of the KD VI that was getting priced at over 50% of what the KD II went for. Imagine if KD had a shoe with CompFit and MicoG foam. That would be ridiculous."
"How much are the Lebron 12s?,and how much will they be…"
Teyana Taylor Gets Crossed While Wearing Wolf Grey 3s
"My mans got this shit all wrong. You give her the ball so you can play defense, have her back you down..and that's when you give her that tight D."
Nicki Minaj Wears 'Game Royal' Air Jordan 6 On New Single Cover
"That colorway is weak, but I think we can issue a pass here."
How Much Money Are Top Nike Executives Making?
"it's a pretty descent job i guess,,"
Derrick Rose & Dame Lillard Say adidas Boost Changes Everything
"Nba gonna ban it now fuck boys lol and neither of them gona win a championship swag swag YOLO bae so trill"
"to retro like 2 sneakers? The 1's or the 2's..............not enough substance. Still on ebay for the low. Bring back the vick line shiiiiiiiiiiiiiiit!"
Why I'll Never Attend a Sneaker Convention
"Incredible write up. I hate hearing it called "the game" or hearing "sneaker game fucked up" and other terms like this. To see people treat it like a game or collecting for collection sake just bothers me, it does remind me of the whole beanie baby craze as mentioned but I don't see it dying out because all these kids are going to continue to want what's hot and exclusive as they continue to grow through their high school and college days.
Being a 32 year old adult I look at sneakers a bit differently now compared to how I looked at them when I was younger. I wanted what everyone thought was cool, not what I thought was cool. I think yeezy's are terrible, a waste of money, and all hype but you know what if you want a pair and have the cash to pay for them I'm all for it, I'd rather spend my 5,000 on a motorcycle or something. Like Nick mentioned in his article, no longer are there any stories behind why these kids are going after these shoes, no longer do they hold any sentimental value, they just want them because they're hot and popular.
They don't go out and buy a pair of Dee Brown Reebok Pumps because that is the first shoe that they ever had as a kid that wasn't a payless shoe. I had to beg and beg for a pair of reebok pumps when I was in fifth grade and got the pair for christmas. That's nostalgia.
Or like when I was in 8th grade and my dad drove me to every shoe store in Connecticut looking for a pair of Jordan XI's only to have them sold out everywhere and having to end up with a pair of zoom 95's and now going back and picking up another pair of zoom 95's with the memories of hunting the 11's with my dad and then coming to appreciate just how cool those zoom 95's were.
Or even finally getting a pair of Bred 11's after missing out on them when they first came out, then missing out on them every single retro after because I was a broke college kid. Putting those shoes on for the first time meant something, it was like finally, after all these years I'm wearing the pair of shoes I wanted as a kid. None of these kids will have those feelings because with how accessible sneakers are in this day and age with the internet and bots and sneaker collecting moms they'll never really miss out on a new release, because someone somewhere has a pair they'll get their hands on if they (or their parents) are willing to fork over the cash.
Looking back at this book I just typed it sure makes me feel old, but that being said I'll continue to buy what I like and stay away from the "just buy it because it's hot" mentality. Great write up dude."