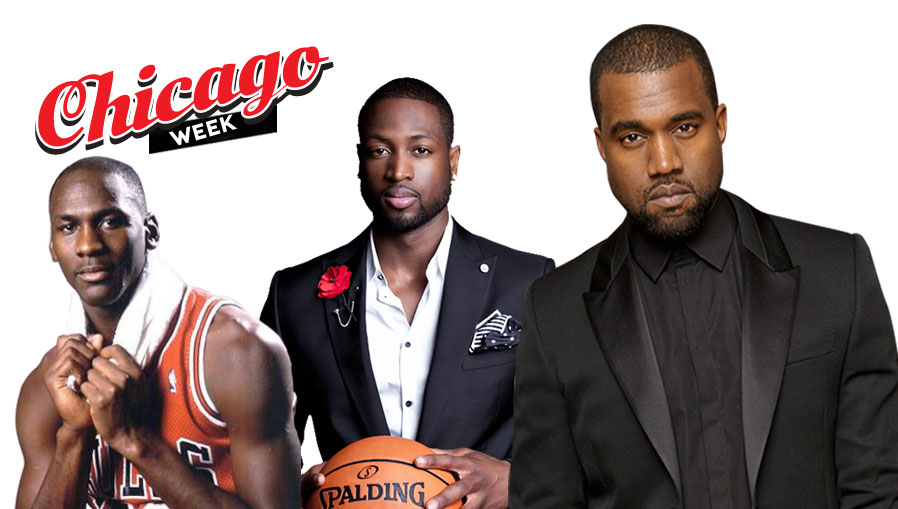 words // Brandon Richard
Chicago has a case for being the sneaker capital of the world. While it doesn't have the perceived glamour of New York and Los Angeles, its rich heritage and cultural icons put it on par with any city in the discussion.
Among those cultural icons are some of the most influential figures in the sneaker industry — arguably the most influential. From athletics to design, Chicago's imprint is immeasurable.
Continuing Chicago Week, we're highlighting the most influential people in Chicago's sneaker history. We didn't limit our selections to natives, but majority of the people you'll see listed are born and bred. Read on to see our picks.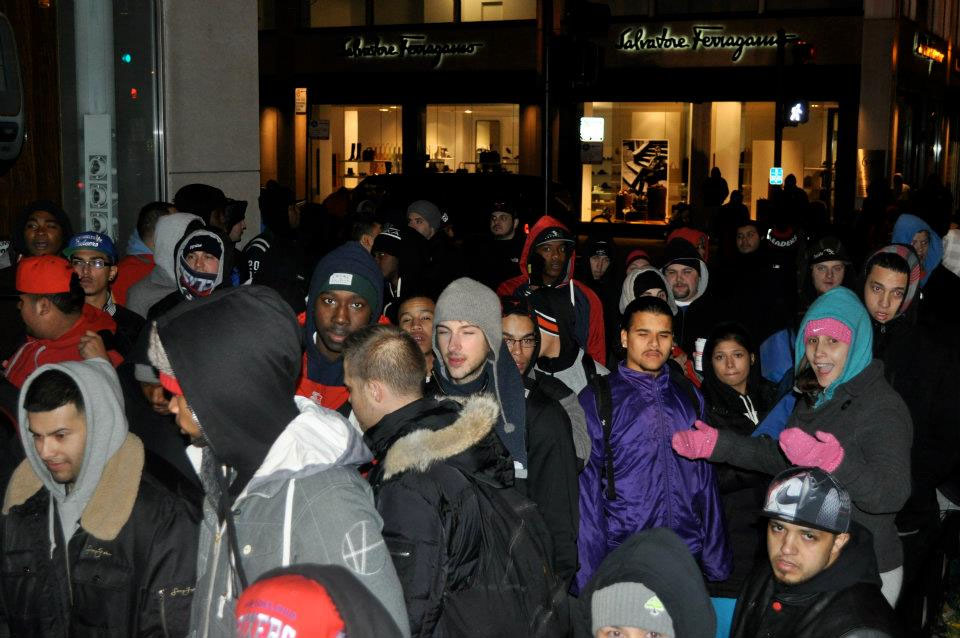 Chicago Sneakerheads
Whole City Behind Us
There's no better way to start this list than by shouting out the passionate inhabitants of the Windy City. For years, this committed bunch has made their presence felt online, at retail and in social media. Chicagoans are always ready to make sure their voices heard – in fact, you're our largest and most outspoken group of readers. Thanks for always keeping things interesting.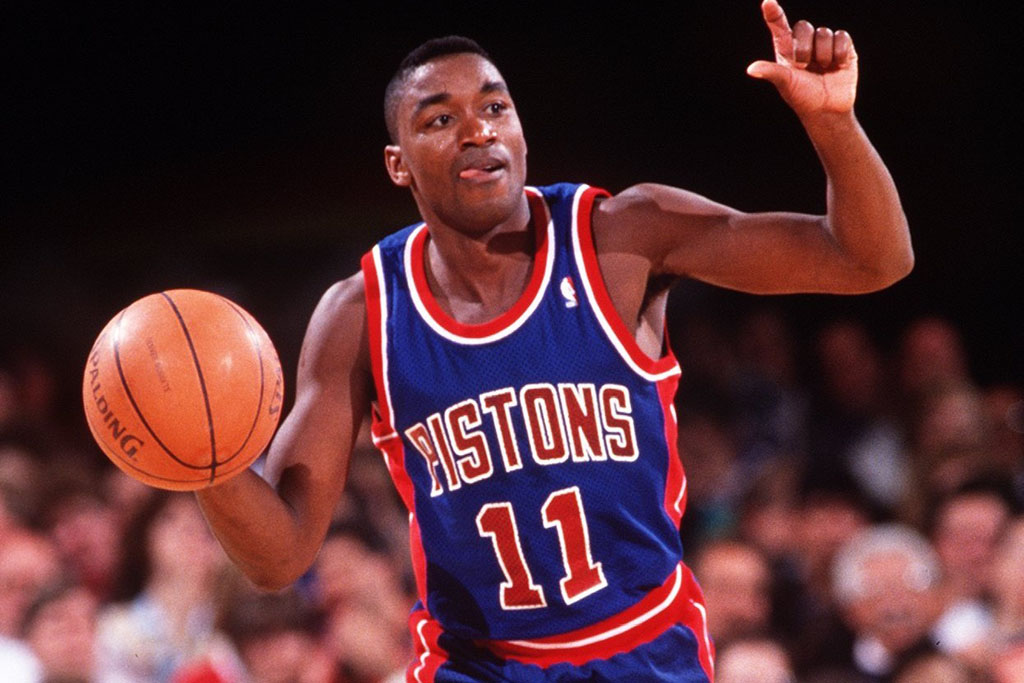 Should Have Been on the Dream Team
Arguably the greatest 'little man' to ever play the game, Zeke inherited his toughness from his Chicago surroundings growing up. The transcendent point guard went on to win a National Championship at the University of Indiana and two NBA championships with the Detroit Pistons. As a sneaker star, we remember Isiah lacing up Top Tens with the Hoosiers and his own Asics signature shoe as a pro.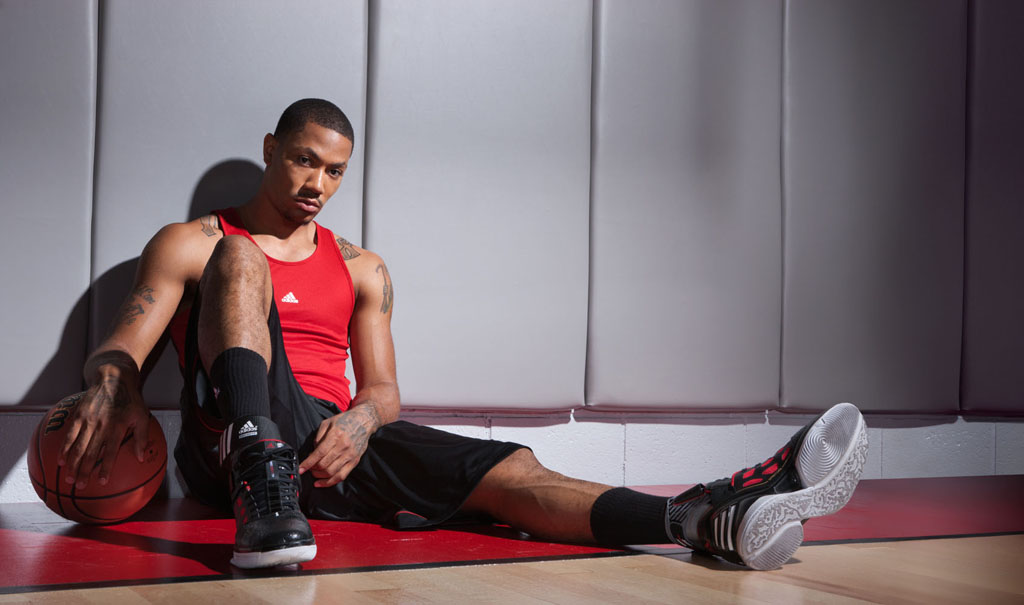 Silent But Deadly
Derrick Rose is living the dream. A Chicago-born kid makes it out of Englewood, wins two state championships at a local high school, leads a collage program to a berth in the NCAA title game and ends up being selected first overall by the NBA team he grew up cheering for. He signed a record-breaking endorsement deal with adidas in 2012 and will soon launch his ninth signature shoe with the brand. Not bad for a kid from Englewood.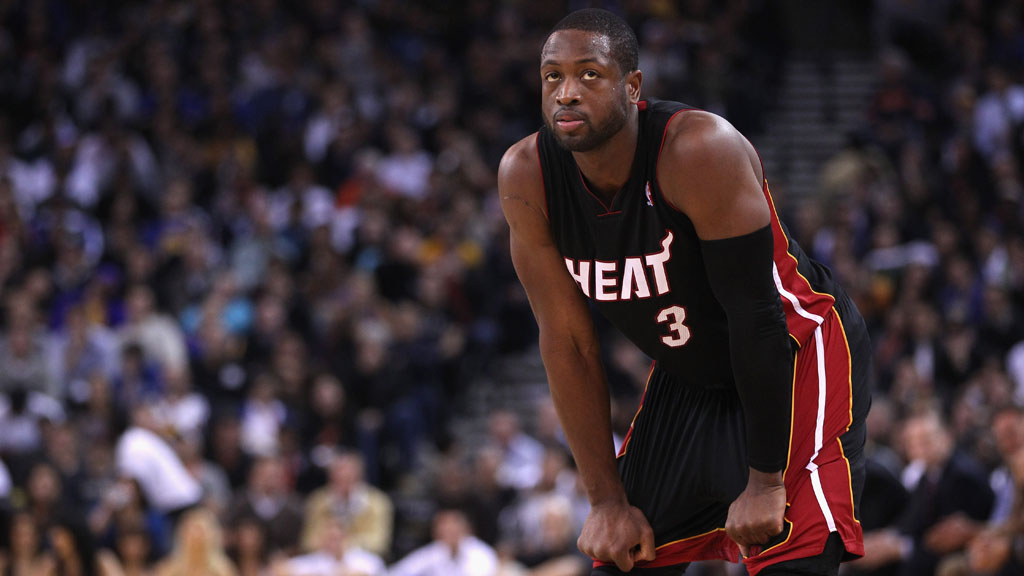 Not 1, Not 2
D-Wade may end up being a Miami Heat lifer, but he honed his craft in the Windy City. He's had signature sneakers with Converse and Jordan Brand, but his biggest move has been doing business with Li-Ning in China. Now, Wade not only has an international business profile, but a Jordan-like Wade Brand setup as well.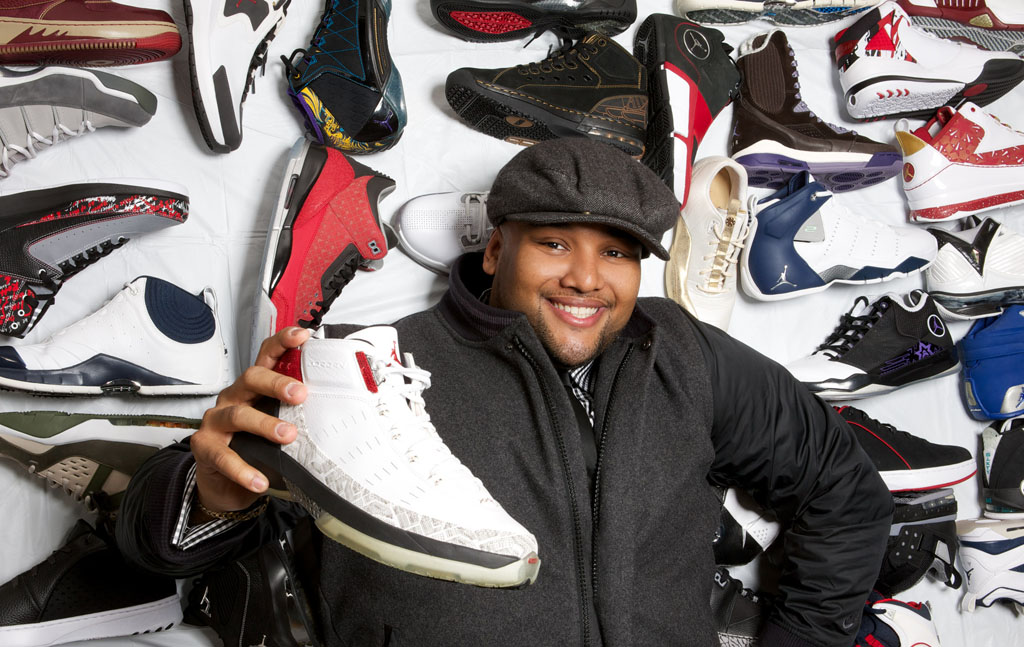 Visionary
If you're a kid from Chicago, does it get any better than eventually designing Air Jordans? Mayden's fingerprints are on the Air Jordan XVII Mule, Air Jordan XIX, Air Jordan 2009, Doernbecher Freestyle and signature models for Chris Paul and Derek Jeter. However, the most fascinating Mayden credit? A hand in the design of the Air Monarch, one of Nike's biggest sellers to date. He's no longer with Nike, but his work in sneakers and digital won't soon be forgotten.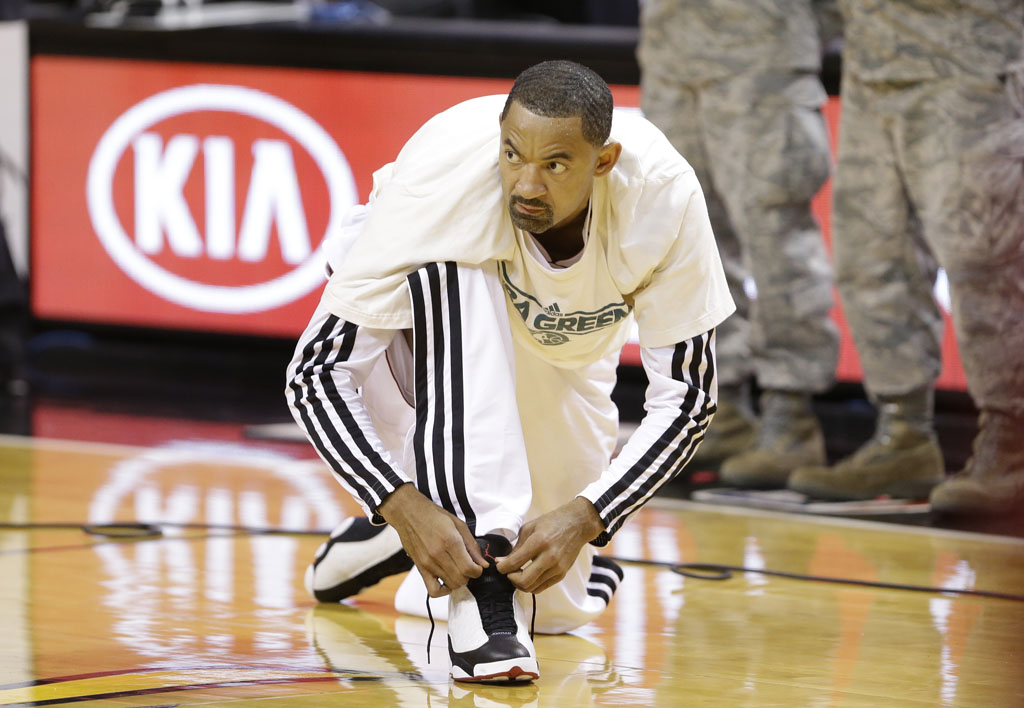 Hairline Everlasting
In addition to having ultra reliable follicles, Juwan Howard is a product of South Side Chicago. After becoming a high school All-American at Chicago Vocational Career Academy, Howard changed sneakers and the way we wore them as a member of Michigan's Fab 5. As a matter of fact, this month's Air Flight Huarache re-release is such a big deal because of the Fab 5 link. Juwan extended his sneaker legacy by finishing his career as a championship-winning member of Jordan Brand.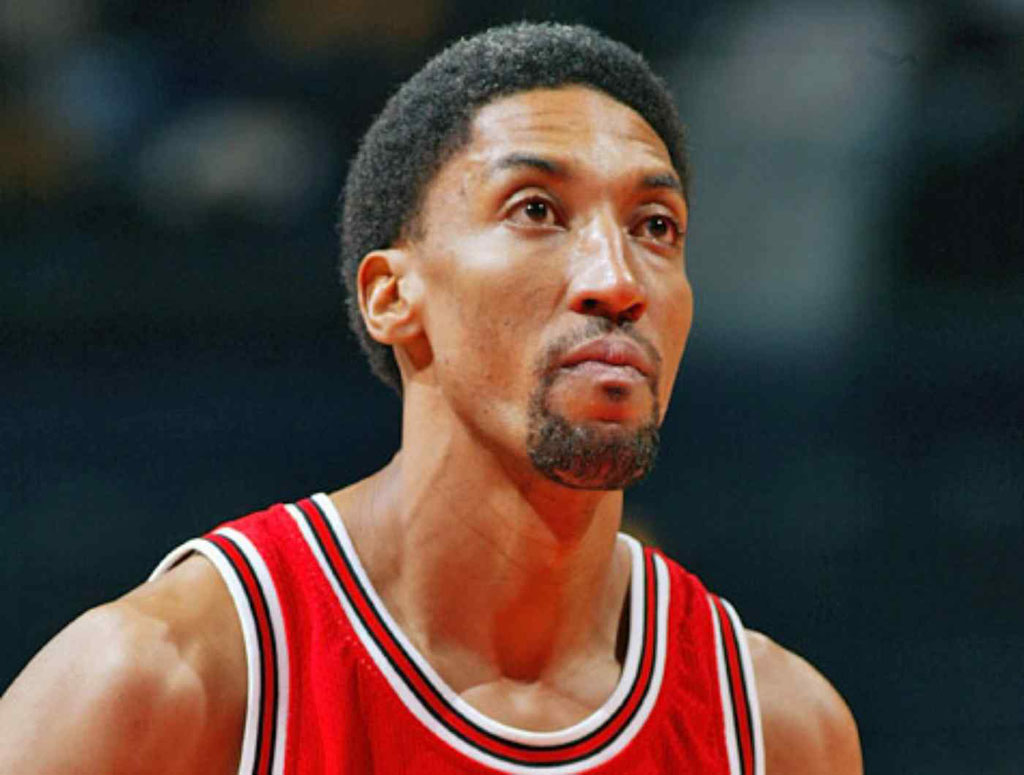 First Ballot, Stepped Over Ewing
The bar for being a sneaker icon seems to be set at having your signature line continued post-retirement. As we found out in June, the Air Pippen series will soon be resurrected. That's great news considering how many shoes seemed better because Pippen wore them. Beyond his sigs, Pip had a hand in making shoes like the Air Maestro and Air More Uptempo iconic.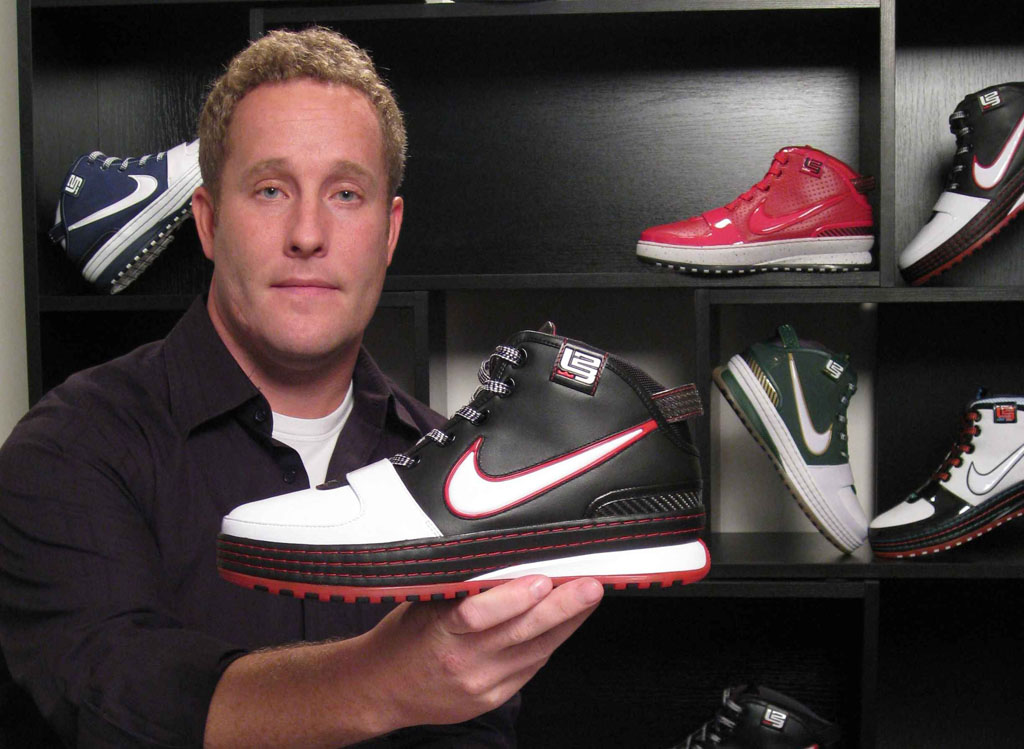 Designer Extraordinaire
This Chicago native and sports fanatic happens to be responsible for a plethora of classic sneaker designs. To his name, LeBrons II through VI, Kobe's first two Nike sigs, the Zoom Revis, a few bangers from the past two seasons of Nike Football and the all-new Field General. With LeBron heading home, it may be time for Nike to revisit some of Kenzo's old hoop brilliance.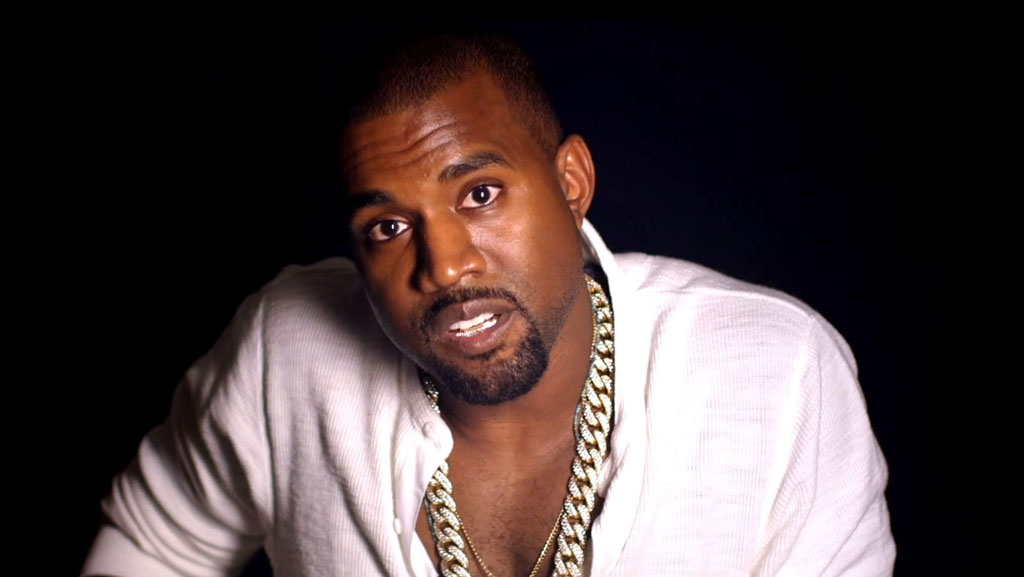 He Just Told You Who He Thought He Was...a God
Kanye will forever be a divisive topic in the larger sneaker discussion, but he's put on for Chicago in a big way since debuting 10 years ago. Thus far, he's collaborated with BAPE, Reebok and Louis Vuitton; turned the sneaker world upside down with his Nike Air Yeezy series; and has the Nike hungry sneaker community paying close attention to adidas, while waiting for his first official collection with the brand. We're not ready to say he's jumped over the Jumpman quite yet, but there's no denying the hold he currently has on sneakerheads.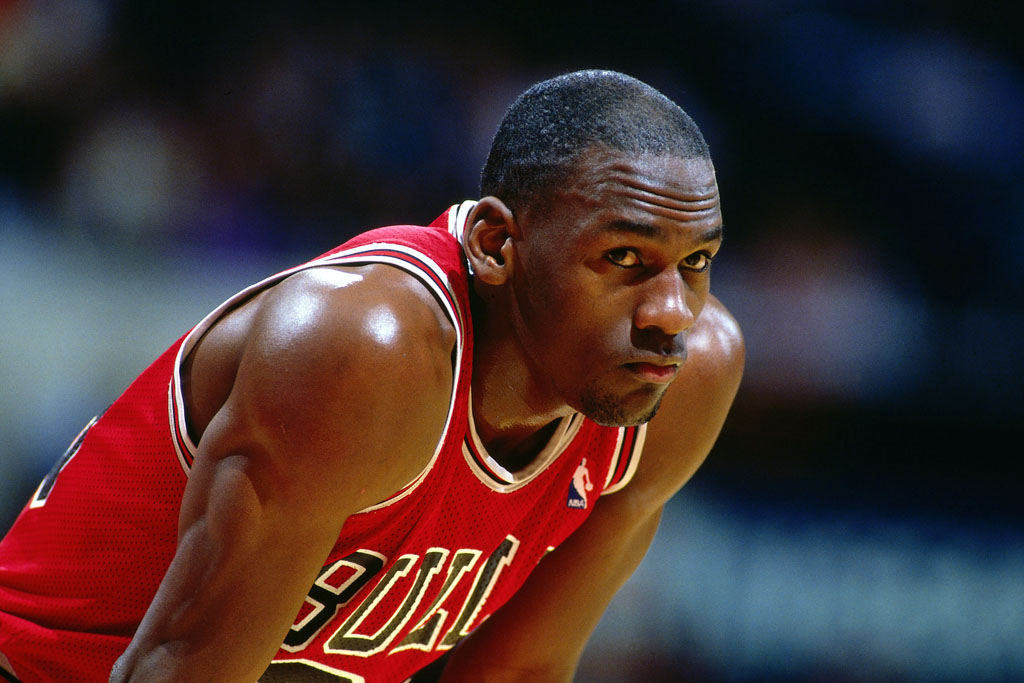 GOAT
What can we say about Michael Jordan that hasn't already been said? He's been one of the driving forces behind the sneaker business for nearly three decades. His Jordan Brand is raking in $2 billion annually for Nike, and Jumpman branded retro product is hotter than ever. Your average high school student didn't even see Wizards Jordan play, but is still lined up around the corner for his shoes on Saturdays. There was a coolness to sneakers before MJ arrived, but the culture as we know it today doesn't exist without His Airness.
Because of the Jordan connection, Chi-Town's sneaker scene has a unique quality that separates it from other major hubs.