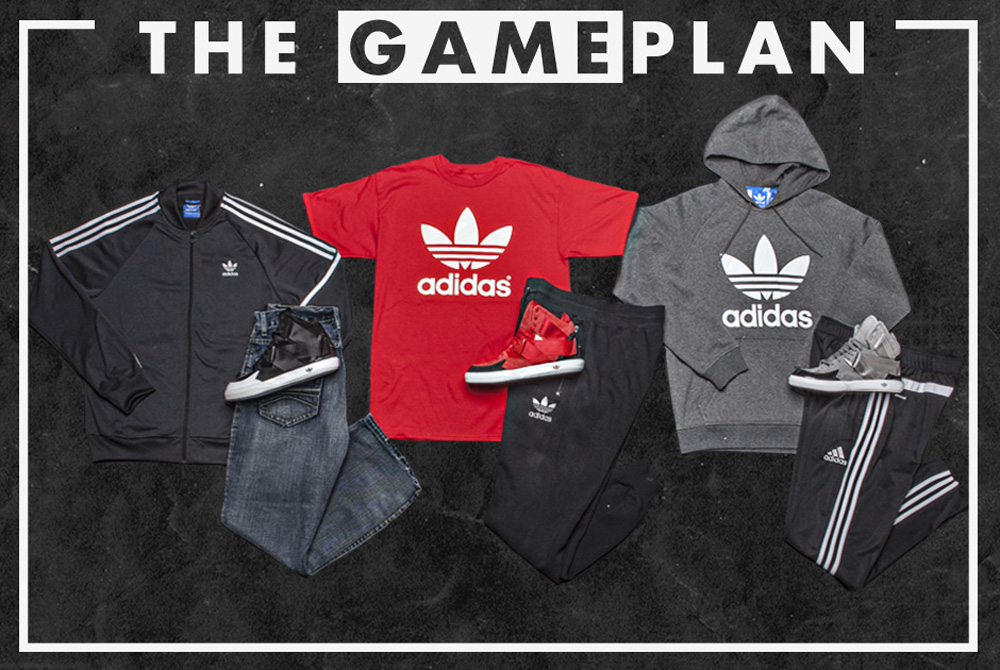 The Game Plan is back, and this time Champs is showcasing a series of different looks to match up with the new C-10, from adidas Originals.
With the C-10, adidas has taken cues from their heritage to create a modern classic. You'll see evolved elements of adidas icons, like the heel counter from their ZX running series, and the strap from the basketball-based Forum. Even the striped-branding has been used in a non-traditional way, by subtly being woven into the straps.
Check the store locator at ChampsSports.com to find your nearest retailer to cop the collection today. And to see more game, check out TheDrop365.com.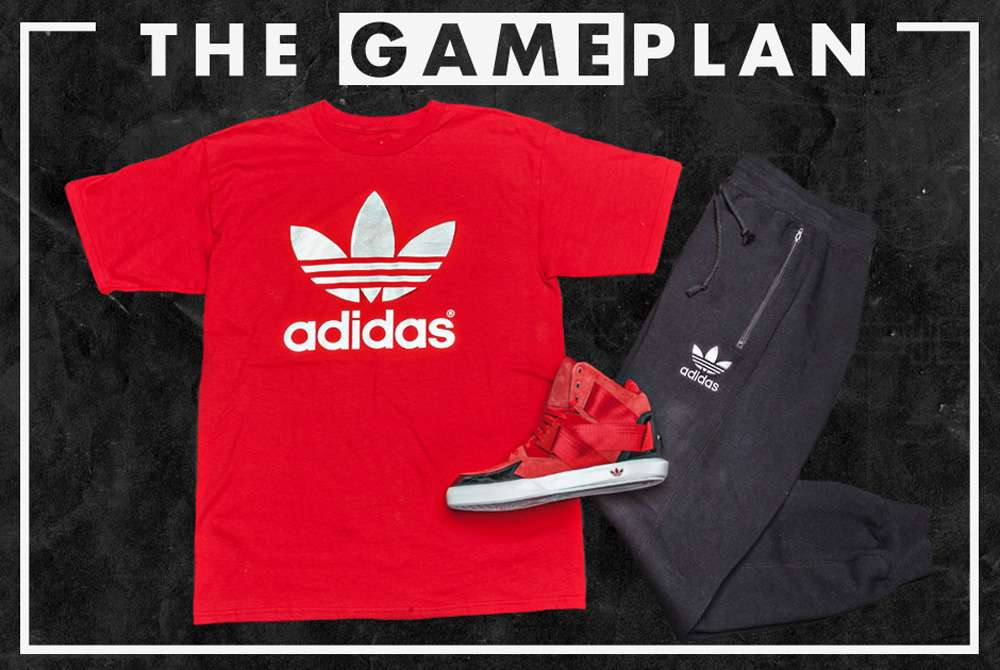 The Go-To Fit:
Day in and day out, the adidas C-10's design offers the ultimate in versatility. Pair it up with adidas Trefoil Tee and Cuff Fleece Pants, courtesy of The Game Plan, and you've got a style for everyday wear.
adidas Red/Wht Trefoil Tee - $25
adidas Blk/Wht Cuff Fleece Pant - $60
adidas C-10 - $85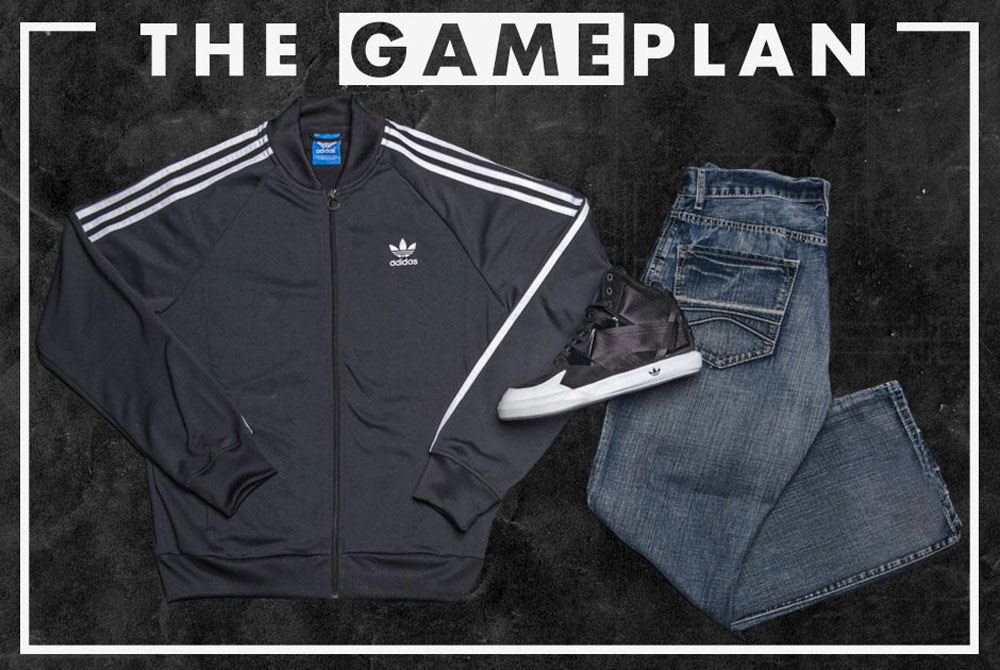 The Evening Fit:
The modern, yet familiar feel of the C-10 means it can be dressed up just as easily as it can be dressed down. With adidas' Superstar Track Jacket and a pair of jeans, you're ready for a night on the Town, thanks to The Game Plan.
adidas Superstar Track Jacket - $70
adidas C-10 - $85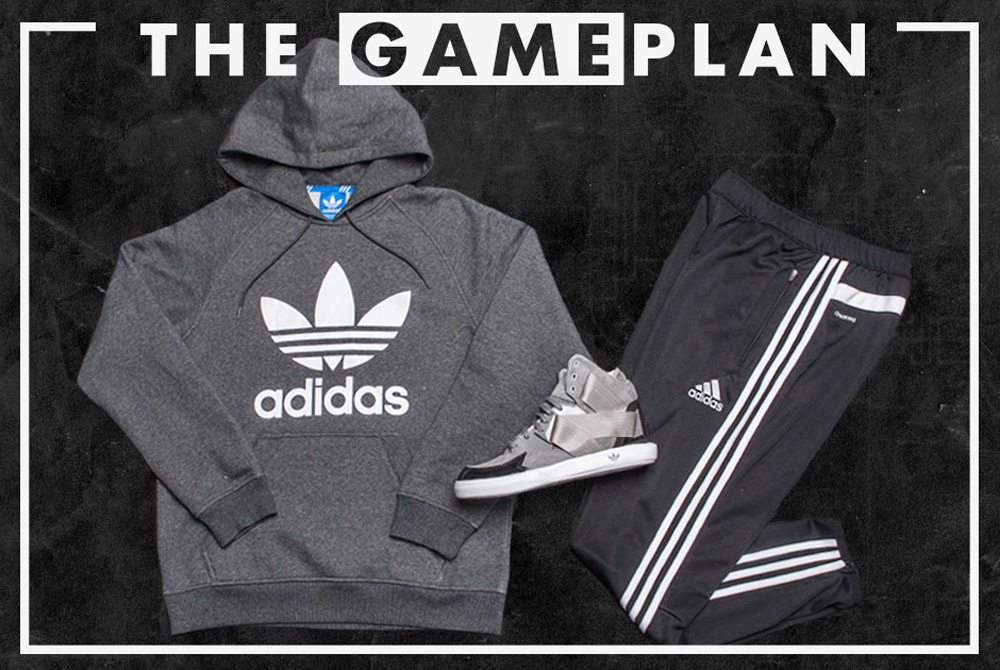 Classic Fit:
Sneakers aren't the only classics made by adidas; their track pants are just as iconic. The Game Plan can hook up your C-10s with matching Trefoil Hoody and Tiro Pants for a look that will never go out of style.
adidas Gry/Black Trefoil Hoody - $60
adidas Blk/Wht Tiro Pants - $45
adidas C-10 - $85