words // Brandon Richard
Last night, the Pro Football Hall of Fame welcomed a new class of seven men, including Michael Strahan, Walter Jones, Derrick Brooks, Aeneas Williams, Andre Reed, Claude Humphrey and Ray Guy. The NFL will celebrate Hall of Fame weekend tonight, when the New York Giants and Buffalo Bills open the preseason in Canton.
To get you ready for some football, we're taking a stroll down memory lane, running down 10 of the best pairs of sneakers worn by Pro Football Hall of Famers. From Lott to Sapp, turf to hoops, these are the best of the best worn by the best of the best.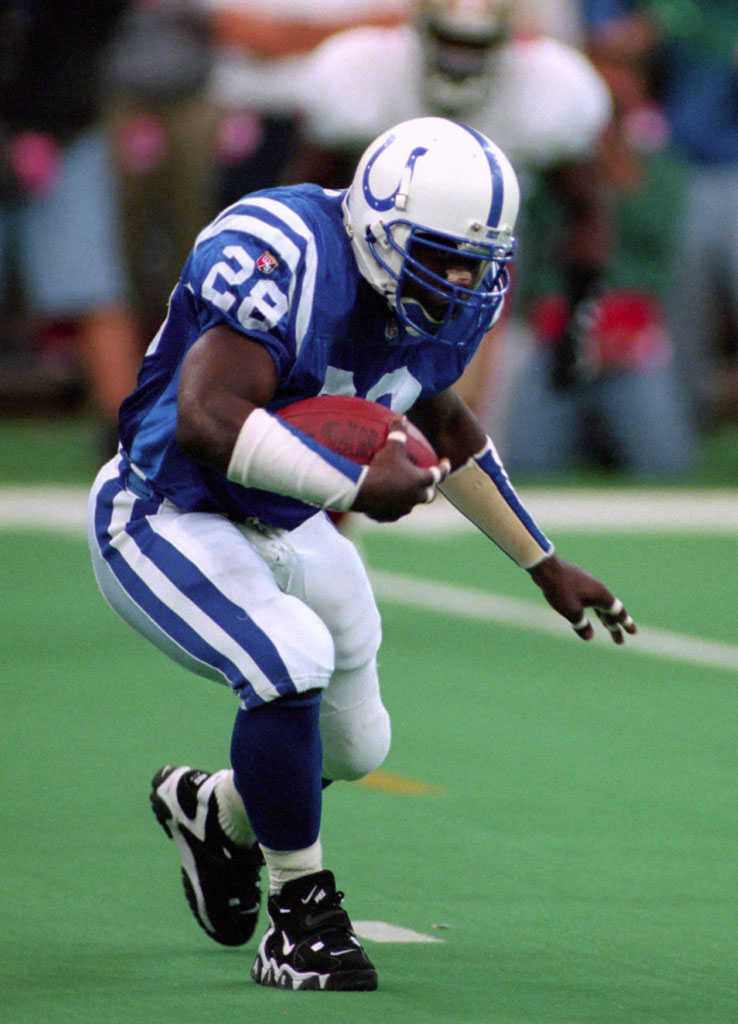 Marshall Faulk -- Inducted in 2011
Nike Air Barrage (1995)
As a sneakerhead, watching Marshall Faulk play was enjoyable because he constantly switched up his game shoes. In 1995, he ran straight to the Pro Bowl with help from the cult classic Nike Air Barrage.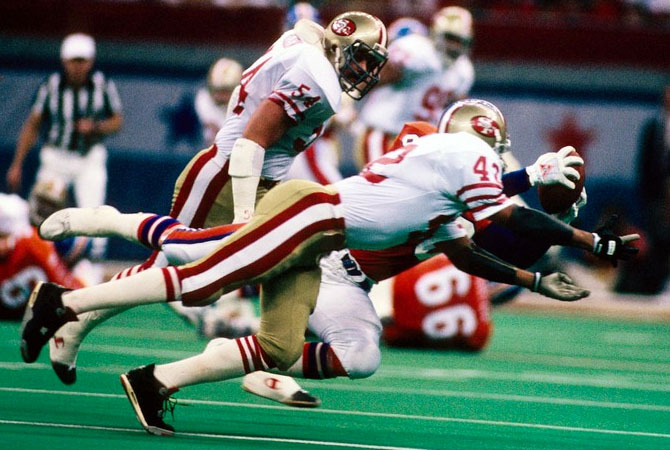 Ronnie Lott -- Inducted in 2000
Air Jordan IV (1990)
Air Jordans were winning championships long before MJ finally broke through in '91. Arguably the most feared hitter to ever play the game, San Francisco 49ers safety Ronnie Lott went with the 'Bred' colorway as his team blasted the Denver Broncos 55-10 in Super Bowl XXIV.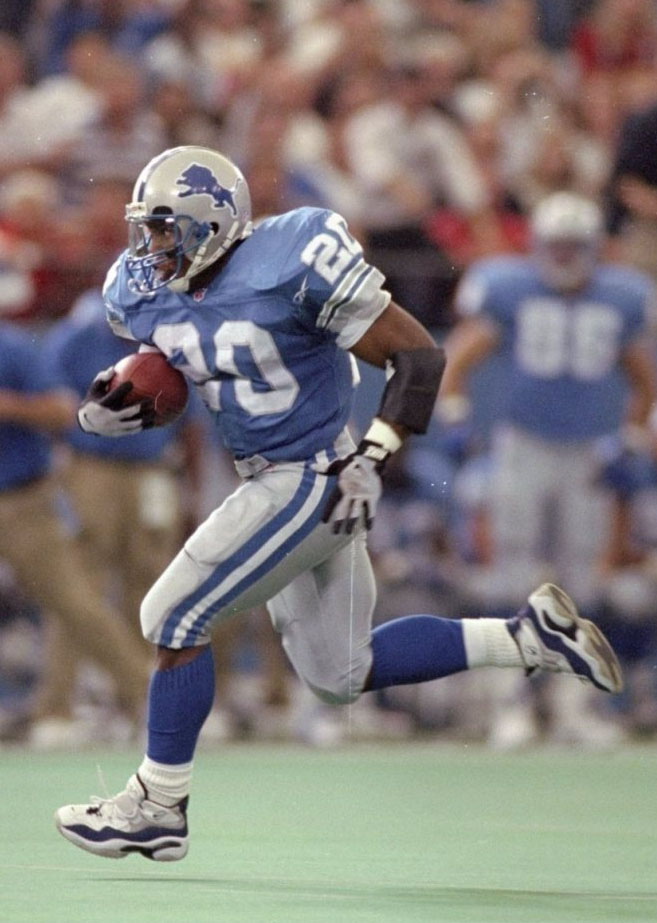 Barry Sanders -- Inducted in 2004
Nike Air Zoom Turf (1996)
In short, Barry Sanders was the most gifted running back who ever carried a football. During the 1996 and 1997 seasons, he made almost every would-be tackler look silly while making his signature cuts in the Nike Air Zoom Turf.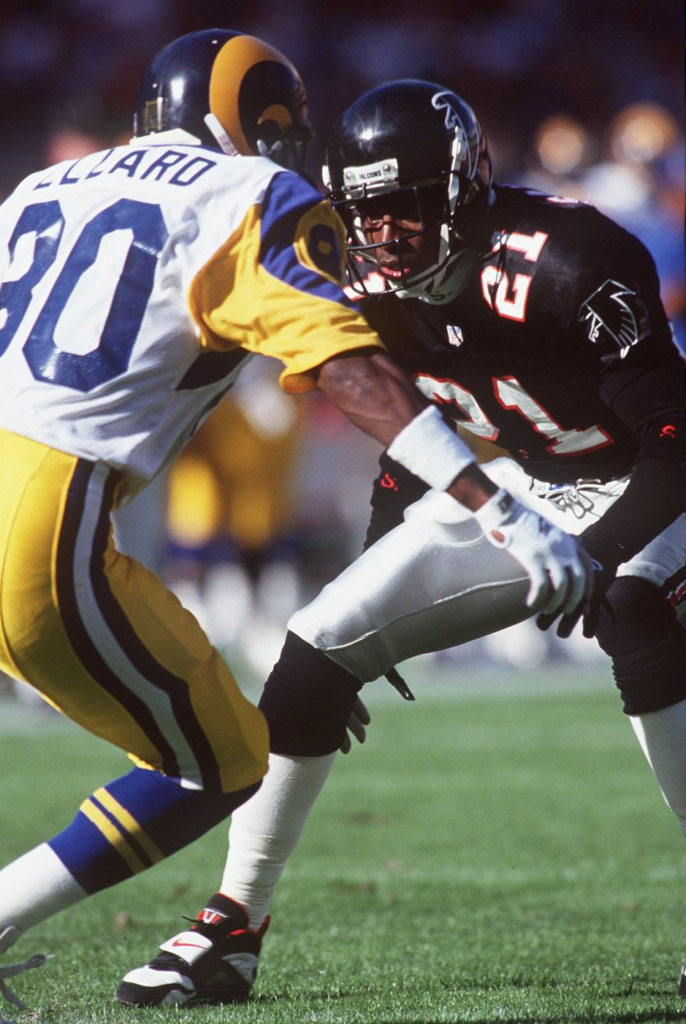 Deion Sanders -- Inducted in 2011
Nike Air Diamond Turf (1993)
One of the most dynamic athletes of all-time, Deion Sanders debuted his Diamond Turf signature line in 1993. While seeing his shoes on the diamond was great, it was even better seeing him wear them while cementing his legacy as the game's premier shutdown corner.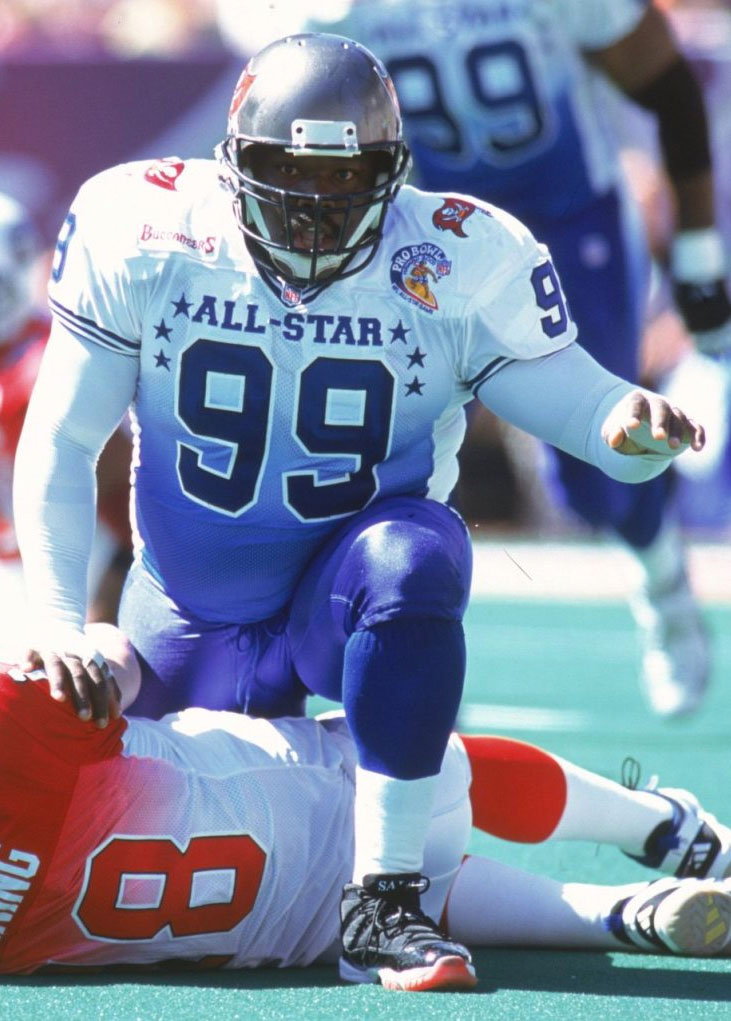 Warren Sapp -- Inducted in 2013
Air Jordan 11 Retro (2001)
How much does Warren Sapp love wearing Air Jordans? He wore a pair to his Hall of Fame induction ceremony in 2013. Before that, he racked up many of his 96.5 sacks in his own Player Exclusives.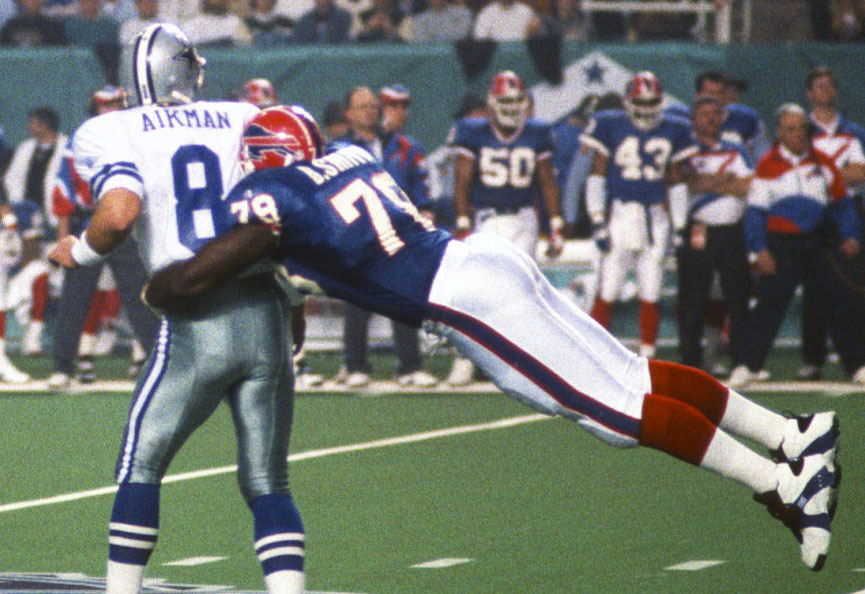 Bruce Smith -- Inducted in 2009
Nike Air Veer (1994)
This year's 1st overall NFL draft pick, Jadeveon Clowney, has been described as a once in a generation player. The player he's most often been compared to? Bruce Smith. In 19 seasons, Smith racked up 200 sacks, more than any other player in NFL history. The Nike Air Veer was on the field when Smith played in his fourth-straight Super Bowl in 1994.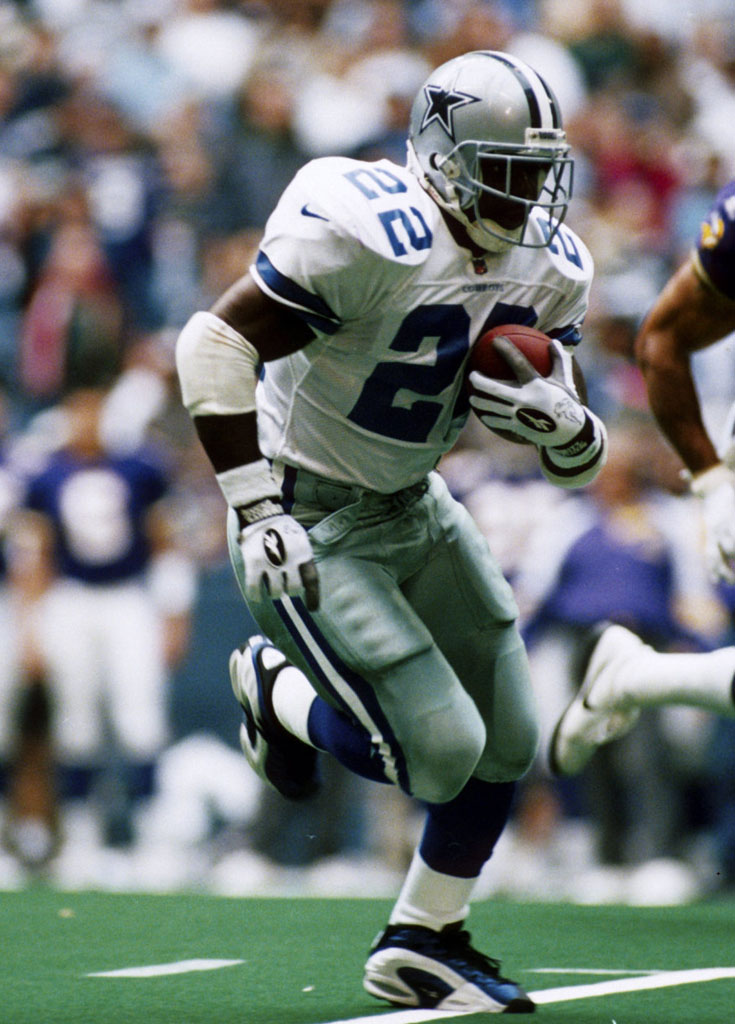 Emmitt Smith -- Inducted in 2010
Reebok ES22 (1997)
Though 1997 was a down year for Emmitt, we remember the season fondly because it marked the debut of his signature ES 22 shoe. What the Question was to basketball, Emmitt's visible Hexalite loaded turf model was to football.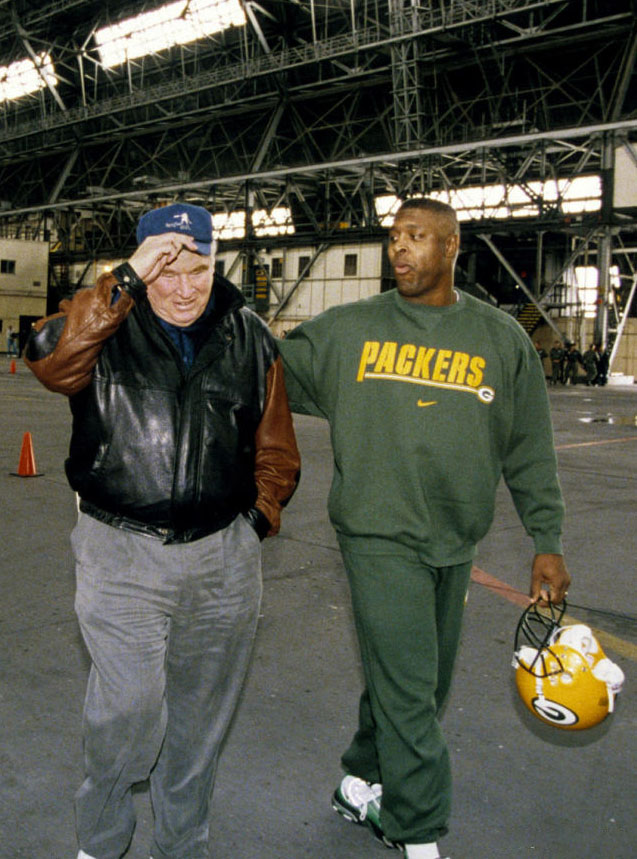 Reggie White -- Inducted in 2006
Nike Air Pro Streak Max (1996)
The 'Minster of Defense' was taken from us too soon, but he left us with a lifetime of memories. Among them, wearing Nike's Pro Streak Max in 1996 and 1997. It's not often that you see a defensive linemen getting noticed for his footwear; it's also not often that you see a defensive lineman quite like Reggie White.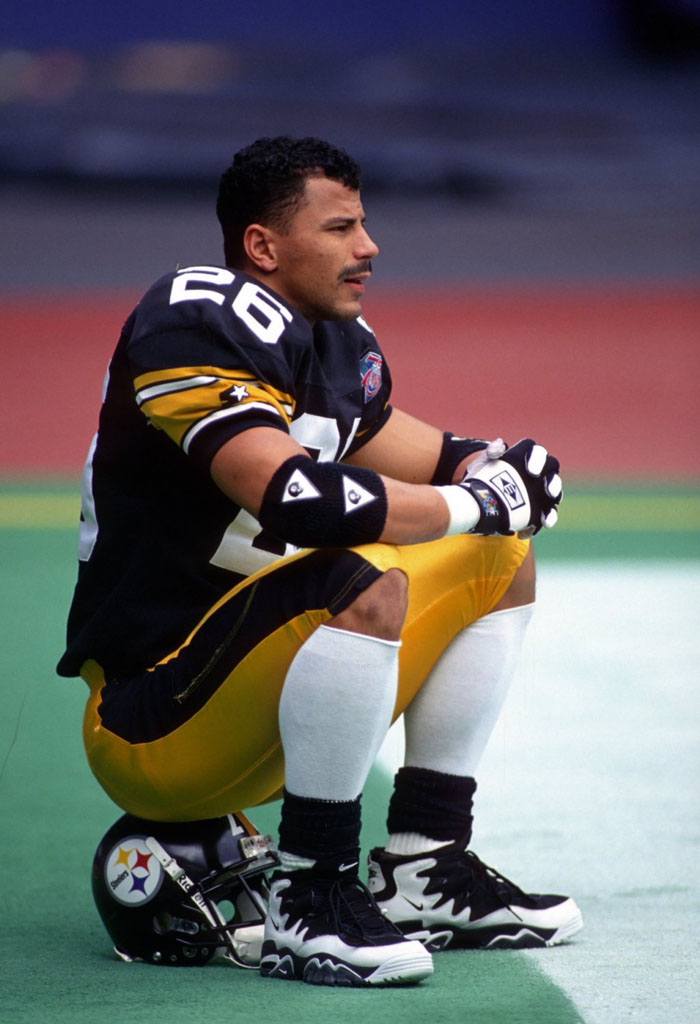 Rod Woodson -- Inducted in 2009
Nike Air Bowl Trainer (1994)
You know a player made an impact when he was never a signature athlete, but is still attached to a particular model. In '94, Rod Woodson led the Steelers' 2nd ranked defense, famously laying out opponents in the Nike Air Bowl Trainer.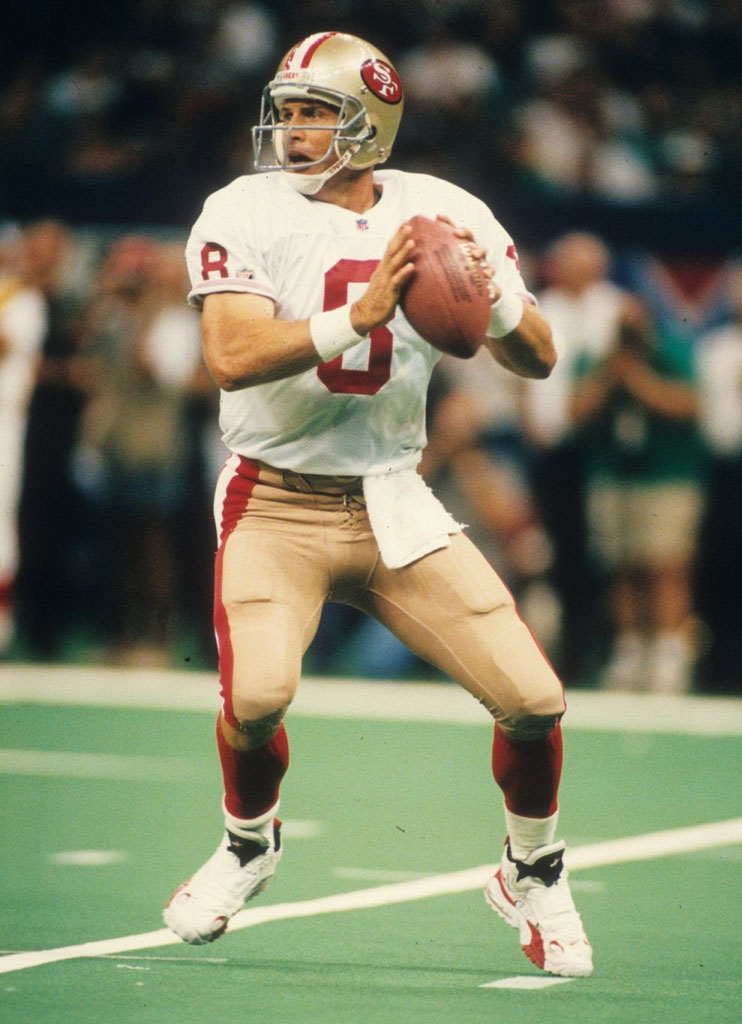 Steve Young -- Inducted in 2005
Nike Air Max Speed Turf (1995)
If there was one seemingly impossible task in sports, it was filling the void left behind by Joe Montana. Steve Young somehow managed to do just that, leading the San Francisco 49ers to a Super Bowl victory in 1994. A year later, Young was one of several players to hit the field in Nike Air Speed Turf Max, one of the all-time great trainers.