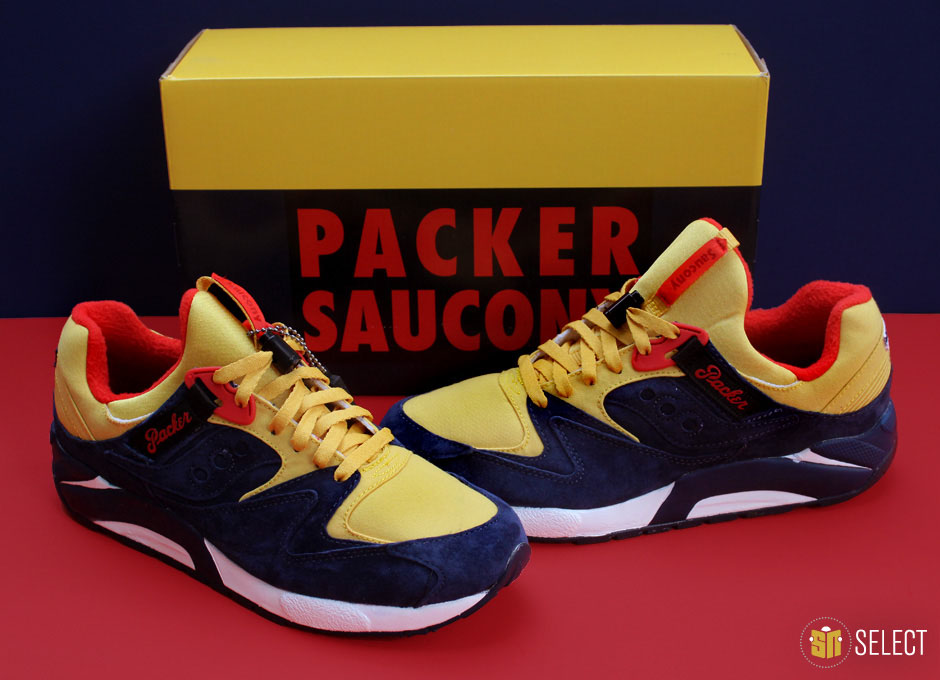 words // Brandon Richard
This Friday, Packer Shoes and Saucony will pay homage to the 'Snow Beach' Polo pullover, one of the all-time iconic pieces in hiphop and urban fashion.
To give you a full rundown on the story behind the collaboration and what you can expect when you get the shoe in hand, Sneaker News recently sat down with Mike Packer — owner of Packer Shoes. In an exclusive interview, Packer reveals how long the project has been in the works, discusses why the Grid 9000 was the right shoe to bring the concept to life, details the materials used, explains Just Blaze's involvement and much more. You can read the full interview and see more photos now at sneakernews.com.