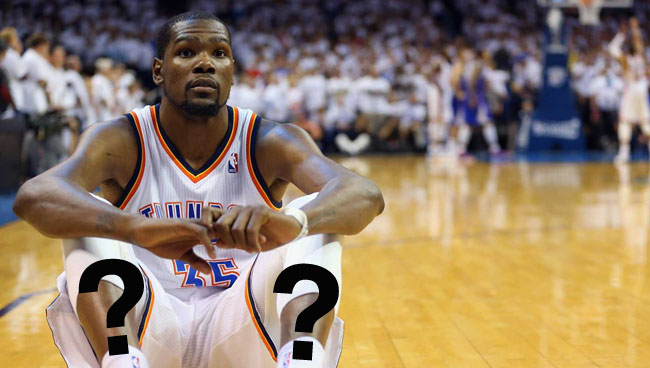 words // Zac Dubasik
For weeks now, there's been speculation in regards to where Kevin Durant will land, when it comes to his next sneaker contract. First, there was the launch of his seventh NIke signature shoe, which came earlier than ever. Then were rumors of Under Armour offering upwards of $30 million a year for KD to jump ship.
The situation appeared to become even more serious as Durant withdrew from Team USA, despite being there since the beginning of training camp. Then, just yesterday, multiple reports came in that Durant does, in fact, have a major offer on the table from Under Armour, which Nike has the contractual right to match.
This saga appears to be in the home stretch, and we will likely have an answer soon. So let's hear your thoughts one last time on where you want KD to sign. Should he stick with the brand that helped take him to the level he's at today? Should he follow the money, and take a chance on Under Armour? Adidas is reportedly now out of the race, but would you have liked to see him join Team Kanye? Vote in our poll, and let us know what you think in the comments.