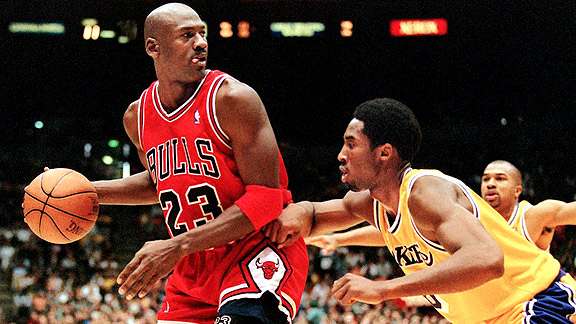 The world may never see another basketball player the likes of Michael Jordan. Stats and on-court accomplishments aside, no one's been more instrumental in making the game as global as it is today, other than the G.O.A.T.
But, in the past two decades, there have been a few players to come along that have tried to tug on Superman's cape. Most notably, Kobe Bryant.
Unlike most of this generation's elite players, Kobe actually got to go head to head with MJ during the tale end of Jordan's career. Although Jordan got the best of a young Kobe in the late '90s, Kobe's team won five out of the 8 times both of the players have gone against each other. During their head-to-head battles, Kobe and Jordan's stats were nearly identical: Kobe averaged 22.8 PPG Jordan 24.5
One of Jordan and Kobe's most memorable duels was back at the 1998 NBA All-Star Game in New York City, where a 19-year-old Kobe Bryant hit started in his first ever All-Star game and a veteran Michael Jordan was starting in what was presumably his last.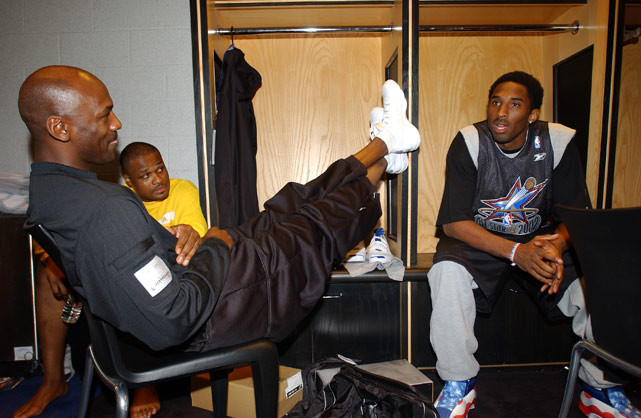 Of course, Jordan retired in 1999 and un-retired in 2001 to join the Washington Wizards. By the time the G.O.A.T. re-entered the league, Kobe had one a championship ring and was equipped with a more refined game. See the full compilation of Michael Jordan and Kobe Bryant's matchups below.