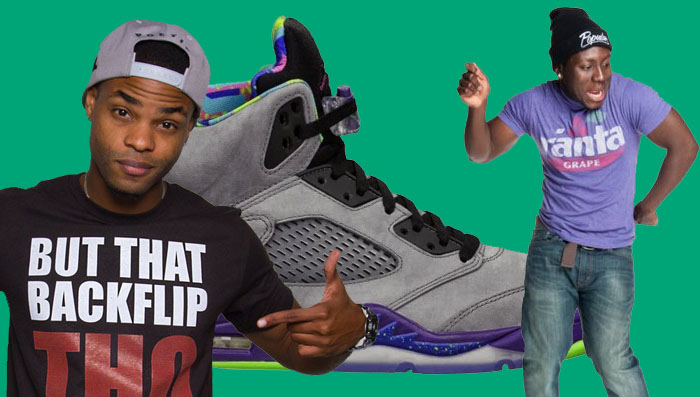 words // Brandon Richard
Though being active for just a little more than a year, KingBach and Jerry Purpdrank have amassed a combined 13 million followers on the social networking app Vine. Both guys are known to bring the funny, using their unique brands of comedy to entertain in 6 seconds or less.
Bach and Jerry also happen to be sneakerheads, which means their vines occasionally poke a little fun at the culture. From the famous 'duck walk' to excessive cleaning, they cover all the quirky habits we tend to have.
To help you kick off your week with a few laughs, we've compiled KingBach and Jerry Purpdrank's funniest sneaker vines. Scroll through the clips below and let us know which ones you relate to the most.