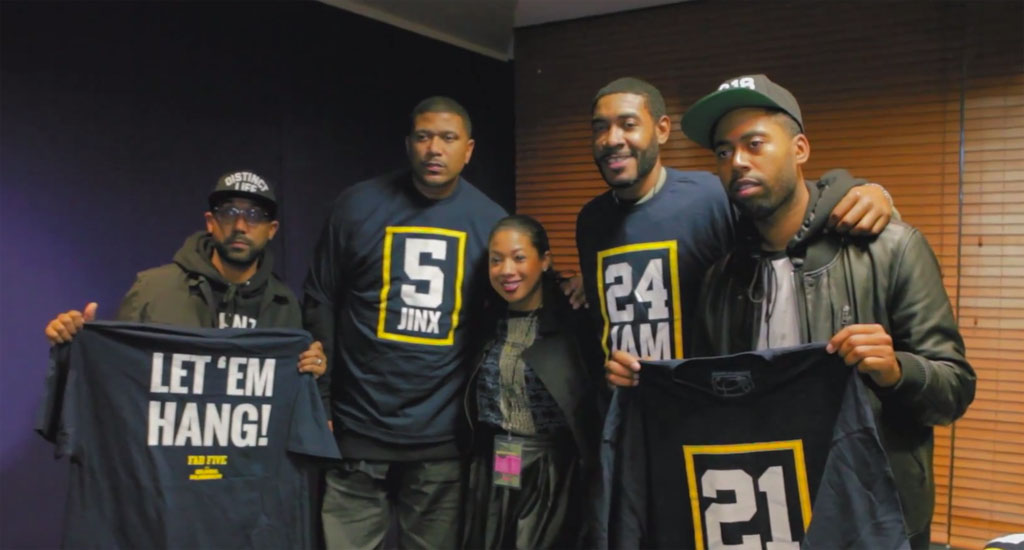 words // Brandon Richard
When it comes to Michigan hoops, nothing is more revered than the legacy left behind by the Fab Five. The 1991 recruiting class of Detroit's Chris Webber and Jalen Rose, Chicago's Jalen Rose, Plano's Jimmy King and Austin's Ray Jackson is considered by many to be the greatest of all-time. Transcendent on and off the court, the unit took the school to the NCAA Championship Game in 1992 and 1993.
In the Season 2 premiere of Detroit Rubber, Jimmy King visits Burn Rubber and pitches the idea of a Fab Five t-shirt line collaboration. An opportunity to work with their childhood hero is a no-brainer for the Burn Rubber crew.
Jalen Rose also makes a cameo in the premiere, which you can view below.