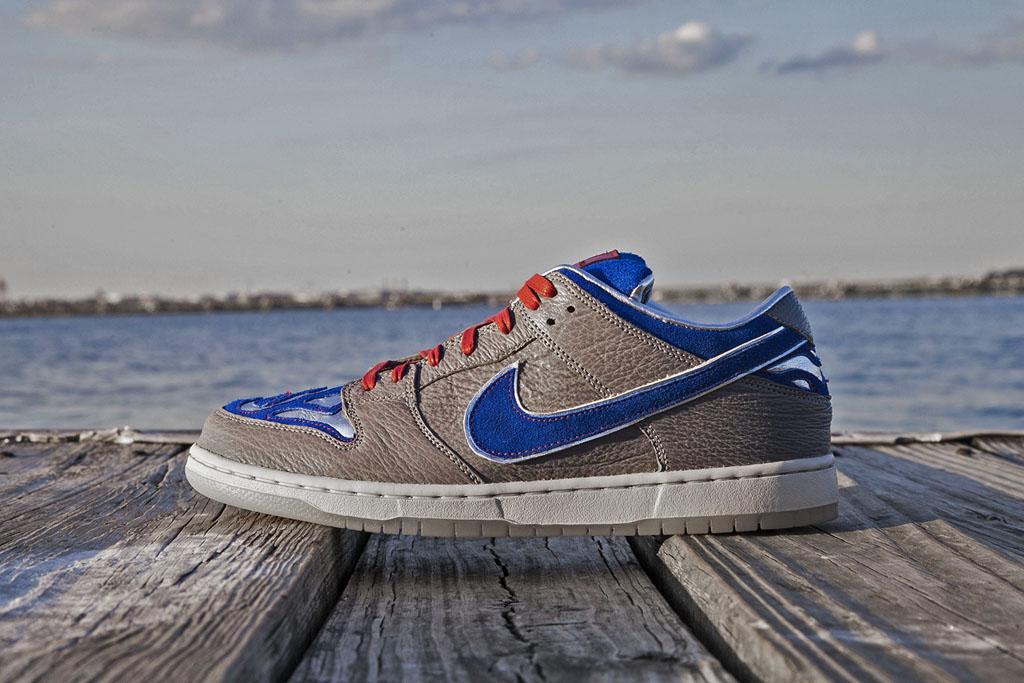 words // Brandon Richard
Jake Ferrato of JBF Customs recently helped one of his clients ring in Shark Week with a special make-up of the Nike Dunk Low.
This pair was reconstructed in genuine grey shark skin, which is helped by blue suede and metallic silver accents. The toe and heel were hand cut with a water-inspired design, while the red stitching represents the trails of blood sharks smell in the water.
'Shark Week' is an annual week of programming on the Discovery Channel that focuses on sharks. This year's block started last Sunday and runs until the 17th.
You can see more of Jake's work at jbfcustoms.com.