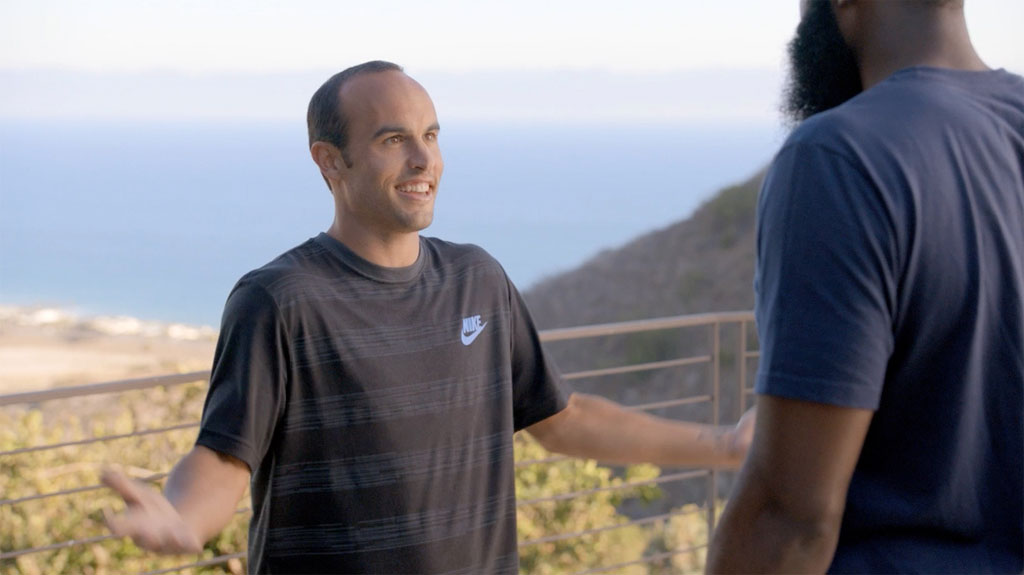 words // Brandon Richard
A week ago, Charles Barkley explained to James Harden that the best way to prepare for a new season is to have a short memory about the last one. His fellow Hall of Famer Scottie Pippen even co-signed the tactic. However, being selectively forgetful isn't a trick limited to legends of the hardwood.
In Part 2 of 'Short Memory,' Harden chops it up with US soccer legend Landon Donovan, who sounds like he's having the best summer of his life. Only, we know the summer hasn't been that kind to the United States' all-time leading scorer.
The sequel had big shoes to fill, but Donovan does just as great a job of poking fun at himself as Pippen did in the original. Foot Locker is rarely off the mark when it comes to bringing the humor in their commercials, and 'Short Memory 2' continues the tradition of bringing the laughs.
Check out the new spot below and start fresh by shopping new styles at footlocker.com.