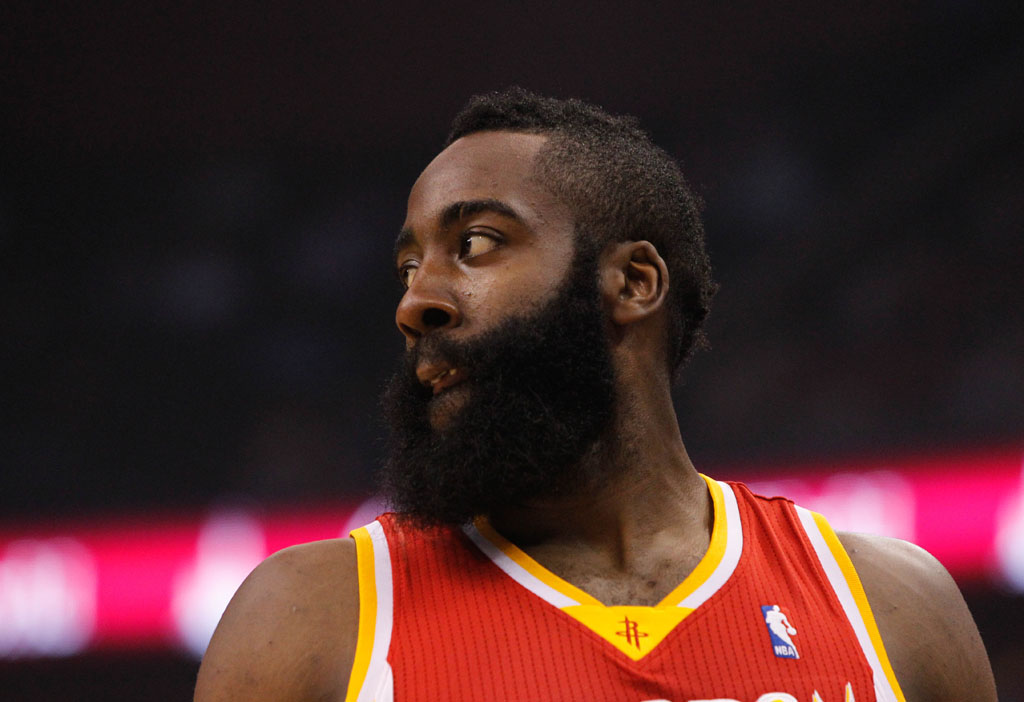 words // Brandon Richard
Recently, there has been growing speculation that Nike will soon add to its star-studded stable of signature athletes. The rumored names include Kyrie Irving and Paul George, who each helped lead team models last season. Plans for George may have to be delayed after the injury he suffered playing for Team USA earlier this month, and Kevin Durant may be Under Armour bound. If KD does leave the Swoosh behind, James Harden may be the right guy to fill the void.
For the past two years, Harden has been as visible as any signature athlete in Nike Basketball ads. Most of his work has been done in conjunction with Foot Locker, with whom he's starred in a series of humorous commercials to push the retailer's #Approved campaign. His 'Harden Soul' commercial, which premiered last August, is one of Foot Locker's most viewed Youtube videos and even spawned a full-length iTunes single.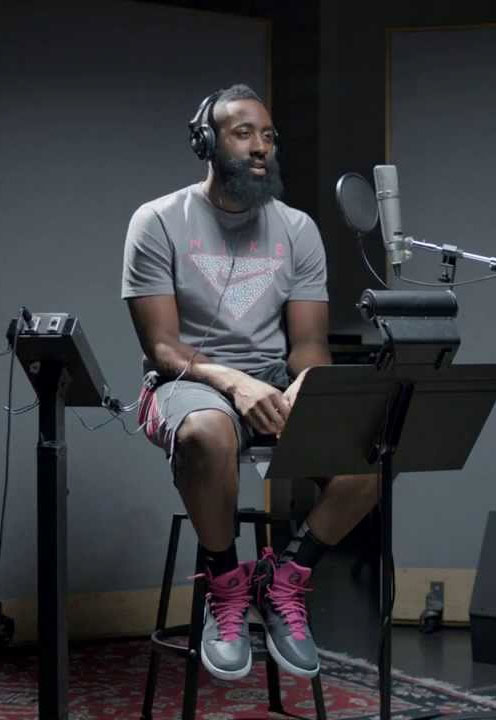 Harden's early success as a pitchman can be linked to his magnetic personality and unique look. His famous beard has been the focal point of multiple commercials, while his versatile sense of humor allows him to shine on all fronts. In fact, it could be argued that Harden has the most 'marketing-friendly' persona in the league.
On the court, we're still trying to figure what kind of player Harden is. Last season was arguably the best of his career after finishing Top 5 in scoring and MVP voting, as well as being named First Team All-NBA. However, for the second-straight year, we saw his efficiency dip in the playoffs, his defensive intensity questioned and the Rockets knocked out in the first round. Perhaps it's a bit unfair to attach team performance to Harden's signature potential, but as LeBron James, Kobe Bryant and Kevin Durant have shown us, wins sell sneakers.
That's not to say it's championship or bust for Nike signature athletes. As of now, they employ five in the basketball category, adding Jordan Brand's Chris Paul and Carmelo Anthony to James, Bryant and Durant. While clearly all-time talents, Paul and Anthony have their own postseason questions to answer. Harden is just 25-years-old, giving him plenty of time to build his résumé.
And while we're on the topic, the sneaker industry could use an influx of new signature athletes. These endorsements tie a story and a little personality to sneakers. Throughout the 90s, often described as the industry's golden era, brands were a little more flexible with their signature criteria. As a result, kids coveted a variety of models that are still relevant today because of the memories created by the athletes. With a new crop of talent ready to carry the NBA into a new era, these same companies should take an open-minded approach to lacing up the stars of tomorrow.
In many ways, Harden is already on the signature level. Not only has he had the visibility, but he's already leading Nike models. Last season, he was the driving force behind the low-top Zoom Crusader. This fall, he's expected to be the main guy wearing the all-new Zoom Run the One. Isn't that shoe even just a little more appealing if it's simply the Zoom Harden 1? Plus, it gives Nike that more affordable $100-range sig that we lost with the growing popularity of the KD line.
James Harden has all the tools it takes to be a signature endorser in this industry. He has the game. He has the look. He has the 'it factor.' The Rockets will likely be contenders for years to come, and the team has a global fanbase that is particularly strong in China. Most importantly, he's already showing us that he can make an impression as a leading pitchman. With Nike Basketball looking toward the future, it's time to reward Harden with a shoe of his own.
Brandon Richard is a writer for Sole Collector who has given up on growing out his beard because it's unbelievable itchy after a week or two. You can follow him on Twitter here.