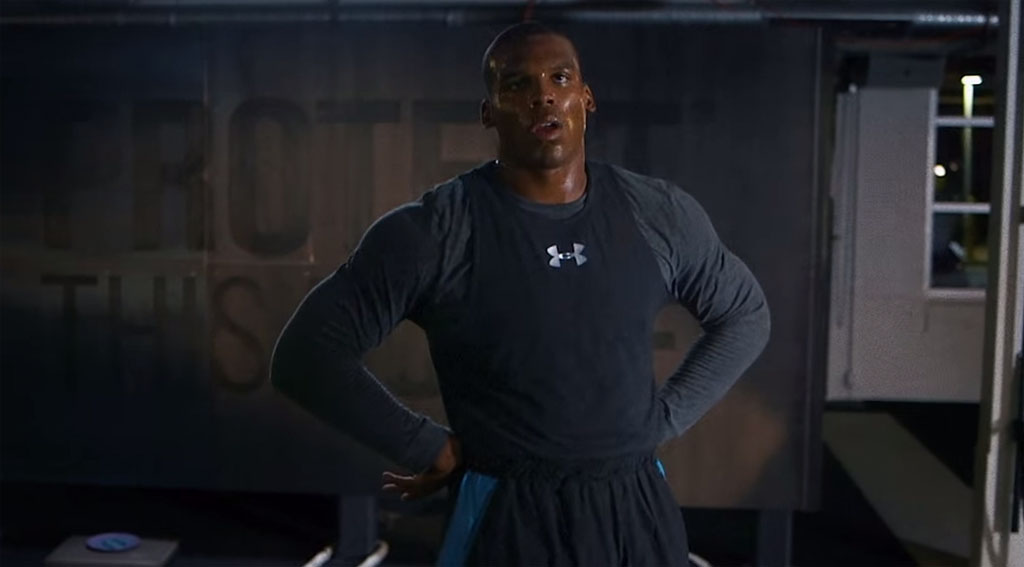 words // Brandon Richard
Coming off arguably his best year as a pro, Cam Newton looks forward to the upcoming season, while facing new challenges.
In March, Newton underwent surgery to repair ligaments in his left ankle. Despite the setback, he stil has his eyes on opening day and is working as harder than ever to get there.
Taking us behind the scenes of Newton's preparation for the season, Under Armour has teamed up with Greenlight Productions for a new documentary entitled Huddle Up. The five-episode series delivers an inside look at the experiences and people that have helped Cam become the man he is. It covers the events that almost derailed his college career, his passion for coaching his 7v7 All-Star team, his rehab and more.
Check out Episode 1 of Huddle Up below and look for Episode 2 here on August 12.