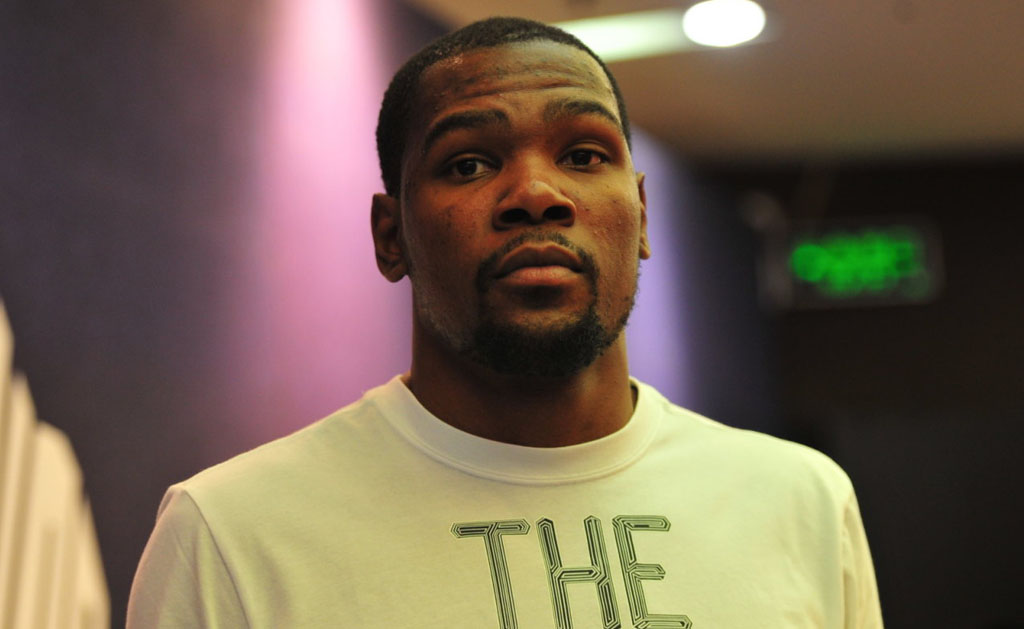 words // Brandon Richard
Last week, Kevin Durant's deal with Nike expired, setting the stage for one of the most important and lucrative sneaker endorsement negotiating periods of all-time.
Durant originally signed a 7-year deal with Nike worth about $60 million in 2007, according to ESPN. While the brand is in a strong position to re-sign the reigning MVP, industry experts expect a strong push from Under Armour, whose headquarters is located in Baltimore, Maryland — less than an hour away from Durant's hometown of Seat Pleasant, M.D.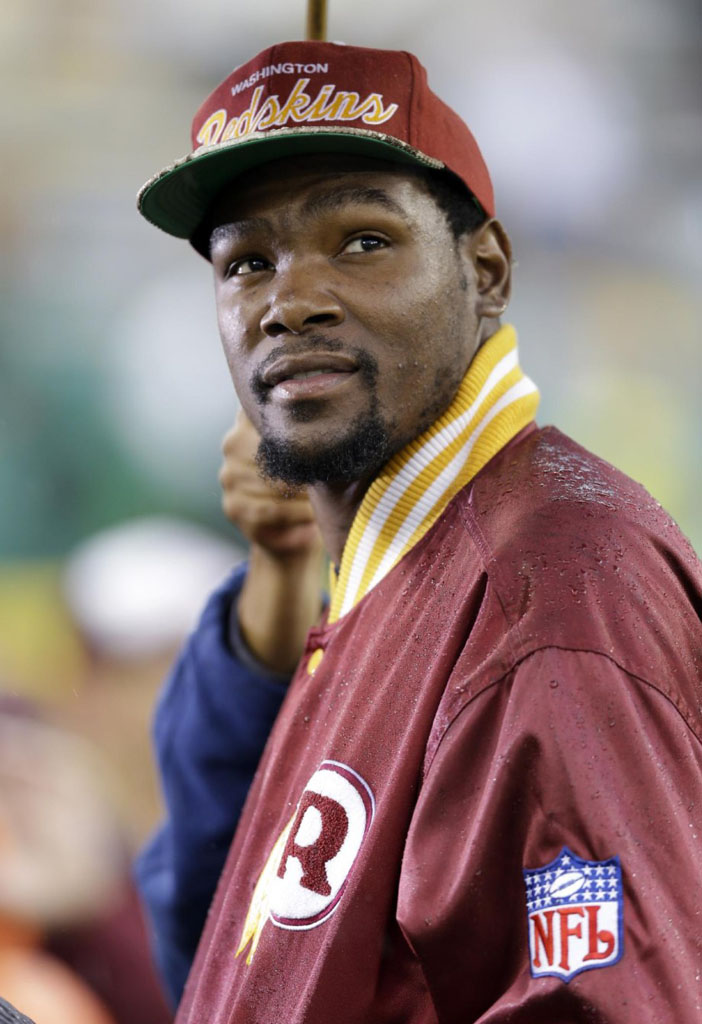 It's no secret that Durant holds the DMV area close to his heart. You see it in his ink. You see it on his shoes. You hear it in his words. Prior to a game against the Washington Wizards this past February, Durant told the Washington Post, "I'm very fortunate and blessed to come back here and play. Every part of DC is embedded into my heart." Before that connection to home is tested when Durant hits NBA free agency in 2016, it may influence his next sneaker contract.
According to various outlets, Under Armour is in on the Kevin Durant sweepstakes, and could be preparing an offer worth as much as $30 million annually. How seriously should we be taking Under Armour? Earlier this week, Durant canceled a scheduled three-day trip to Nike Headquarters in Beaverton. ESPN's Darren Rovell confirmed that the cancellation was related to ongoing contract negotiations.
At the very least, it appears that Durant is entertaining Under Armour's pitch, just as he should. In fact, if the numbers are accurate or anywhere in the ballpark, he should make the jump from Nike and not look back.
When Durant covered Sports Illustrated last April, he famously stated that he was "tired of being second." He then went on to put together the best season of his career and beat out LeBron James for the 2013-2014 MVP award. What better way to continue pushing that agenda than to trump James' most substantial endorsement deal? Not only would Durant earn the most money annually, but he'd be Under Armour's top priority for the foreseeable future. He wouldn't just be the face of the basketball category, his likeness would be synonymous with the Under Armour brand.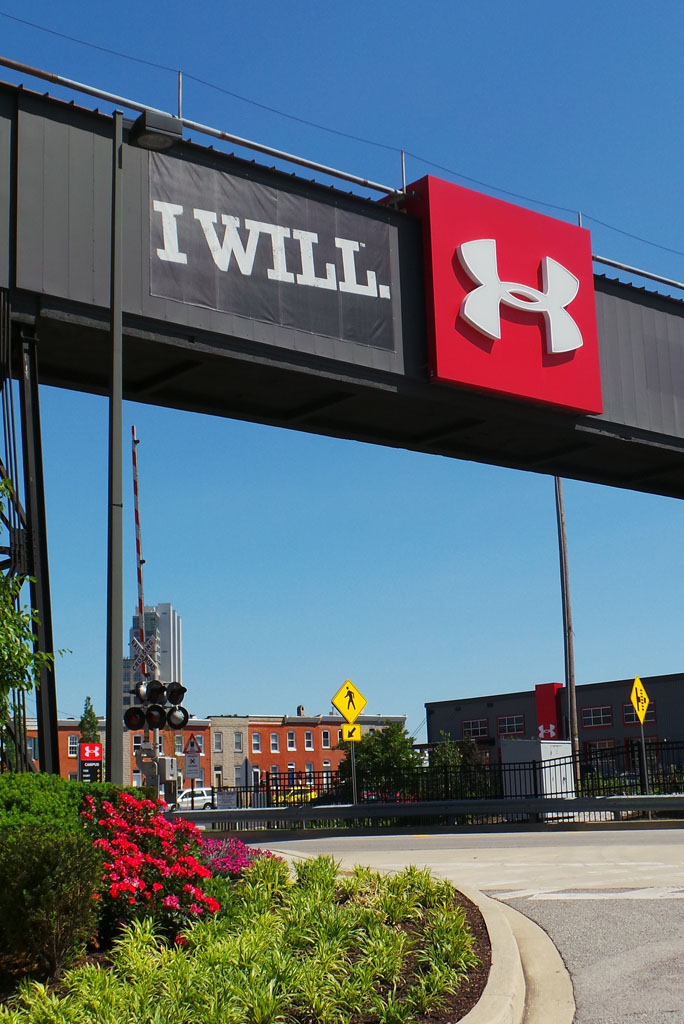 Using data compiled by SportsOneSource's Matt Powell, Forbes reported a 400 percent increase in signature sneaker sales ($175 million) for Durant in 2013. That number pushes him far past Kobe Bryant ($50 million) and parks him behind James ($300 million) in US retail. Despite numbers that suggest he's the industry's second most powerful endorser and gaining, it still feels like there's a Nike Basketball pecking order, in which Durant trails James and Bryant. For example, top performance innovations like Hyperposite, full-length Zoom and Flyknit debut on LeBron and Kobe sneakers before making their way to KDs. With Under Armour, Durant would shoot straight to the top of that list.
Other than the contract, there are no guarantees when jumping from the world's top sportswear company to a brand that has less than 1 percent of the basketball sneaker market. However, the ultra-competitive Durant could view this more as a new challenge than a gamble. He's always emphasized walking his own path, and signing with Under Armour would be his biggest demonstration to date. He'll be the first to tell you that he's far from a sneakerhead, so popularity and flashy colorways could rate lower than expected on his list of selling points. Having the opportunity to make a little history as the man who moved the needle for Under Armour Basketball may be more enticing to a man of his ilk.
But let's not overlook Under Armour and their ability to roll out quality footwear. Though they've deviated a bit in recent years, strapped mid and low-cut silhouettes that are a bit cross-trainer in nature are part of their heritage. In fact, Brandon Jennings' cross-strapped, Micro G cushioned signature models were often compared to the Nike KD 4 in 2011. Direction and design shouldn't be too much of an obstacle, since Durant will be consulted at every step in the creation of a signature shoe, either way.
And again, an early opportunity for Durant to link back to his home region can't be glossed over. It's been reported that nearly half of Under Armour's employees work in Baltimore's metro area, a huge boost for the local economy. A brand change would allow Durant to directly give back to his hometown and surrounding neighborhoods.
If Kevin Durant is ready to make a bold move and the money is right, it's time to make the jump. With Under Armour, he has the chance to tell a unique story, take on a new challenge, reconnect with home and be the undisputed cornerstone of a brand - all while having the security of being the industry's top-paid endorser. While so many of today's athletes are in search of fresh narratives, one may have just presented itself to Durant from a familiar place — home.
Brandon Richard is a writer for Sole Collector who enjoys few things more than sneaker industry shakeups. You can follow him on Twitter here.