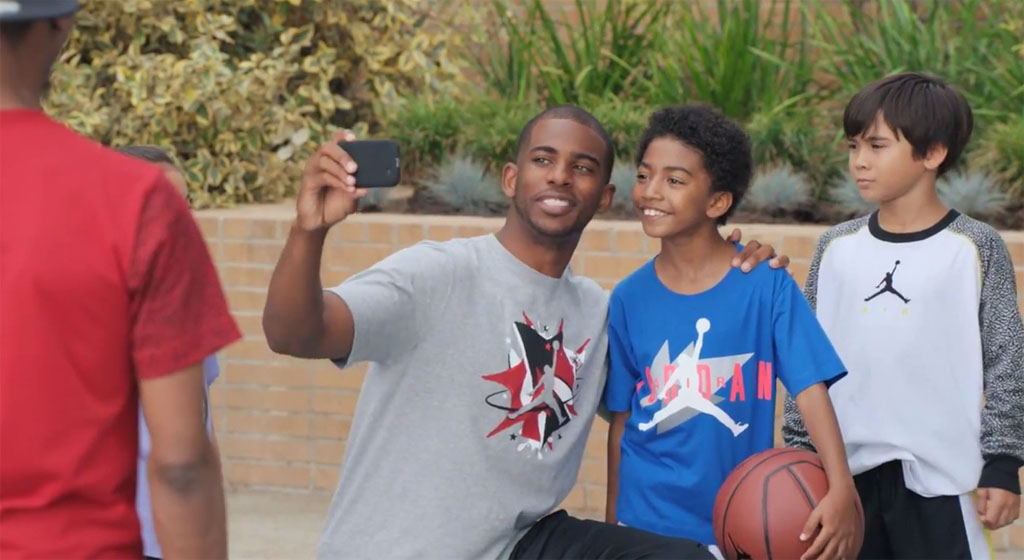 words // Brandon Richard
After starring alongside his son in a spot last December, Los Angeles Clippers Chris Paul returns for an all-new Kids Foot Locker commercial.
Last season's most generous passer plays on the trend of fans taking "selfies" with their favorite athletes and entertainers, except in this clip, he's the one after the memento. Paul rounds up neighborhood kids at local park for quick shoot, hoping to get photos with the stars of tomorrow. When an older gentleman approaches Paul for a selfie of his own, the comedy unfolds.
"Fans are always stopping me and asking to take pictures with me, so I thought the concept of this commercial was unique and funny," said Chris Paul. "It's a great way to show that Kids Foot Locker can help students and athletes look and feel their best as they prepare for a new school year and new athletic seasons."
The new spot was produced by BBDO and begins airing on August 8 on Cartoon Network, Nickelodeon and Disney XD. Shop the latest summer styles for back-to-school over at kidsfootlocker.com.