words // Brandon Richard
If you haven't heard, a new 'Big Three' has taken shape in Cleveland.
Today, Yahoo's Adrian Wojnarowski is reporting that the Cavaliers have agreed in principle to send Andrew Wiggins, Anthony Bennett and a protected 2015 first round draft pick to the Minnesota Timberwolves in exchange for All-Star forward Kevin Love. The deal will not be finalized until August 23 because Wiggins cannot be traded until one month after signing his rookie contract.
Cleveland is making the deal with a firm agreement in place to then sign Love to a 5-year, $120 million-plus contract extension. Love is coming off a season in which he averaged 26.1 points, 12.5 rebounds and 4.4 assists.
With the addition of Love, Cleveland now floors their own 'Big Three,' along with All-Star point guard Kyrie Irving and a returning LeBron James. The supporting cast will include Dion Waiters, Tristan Thompson, Anderson Varejao and Mike Miller. Ray Allen and Shawn Marion are also rumored targets in free agency.
Last season, Cleveland finished 33-49, good for 10th in the Eastern Conference. With this summer's mega additions, are they now the favorites to come out of the East and make the Finals? Would they beat San Antonio or Oklahoma City in a 7-game series?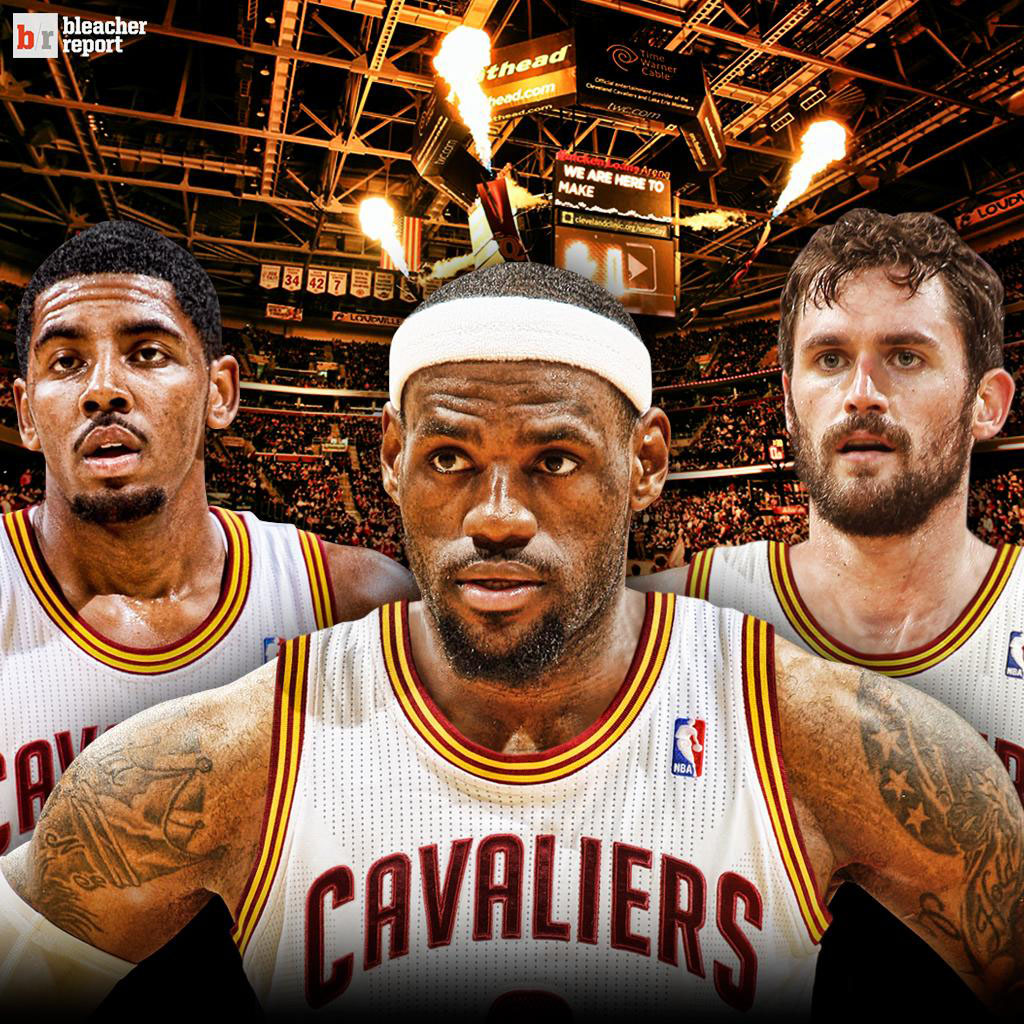 image via Bleacher Report