words // Brandon Richard
So, Nicki Minaj's video for 'Anaconda' made it's long-awaited debut earlier tonight. As indicated by the cover art and behind-the-scenes Drake lapdance photos, it's pretty raunchy.
Seriously, there's a lot of skin shown in this video. BET Uncut level skin. And if you don't know what BET Uncut is, you haven't lived. Nicki obviously went for an attention-grabber with this one, and it would seem that she succeeded. She and a cast of video girls do a lot of scantily clad dancing to the Sir Mix-A-Lot sampled track, going through a few costume changes in the process.
Of course, we're a sneaker site, so it's our job to stay on top of the footwear. If you care, we've capped the Jordans spotted in 'Anaconda' below, including another look at Drake's 3s. You can watch the video above, but view at your own discretion. And definitely not on the job.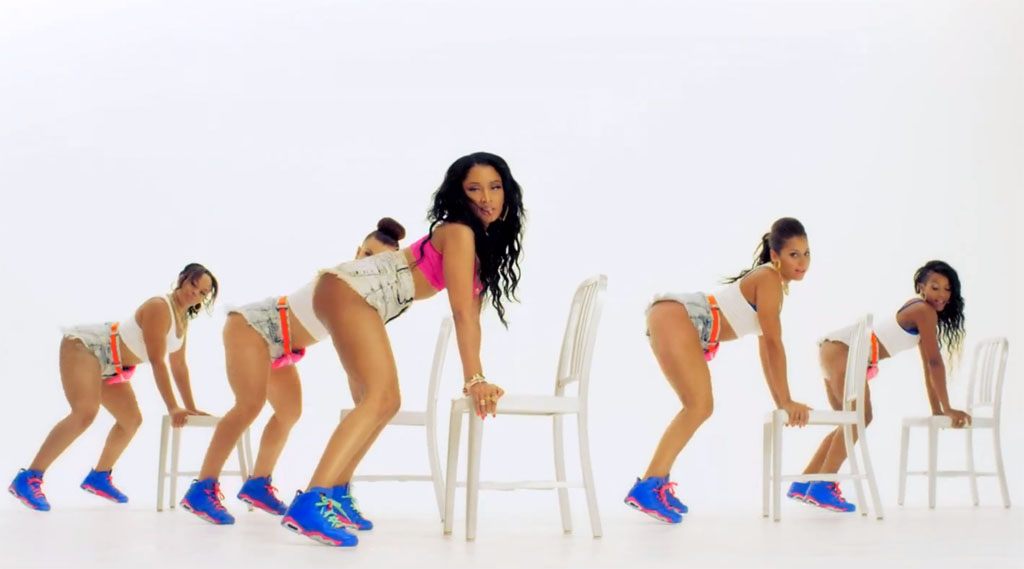 Nicki Minaj -- Air Jordan 6 'Game Royal'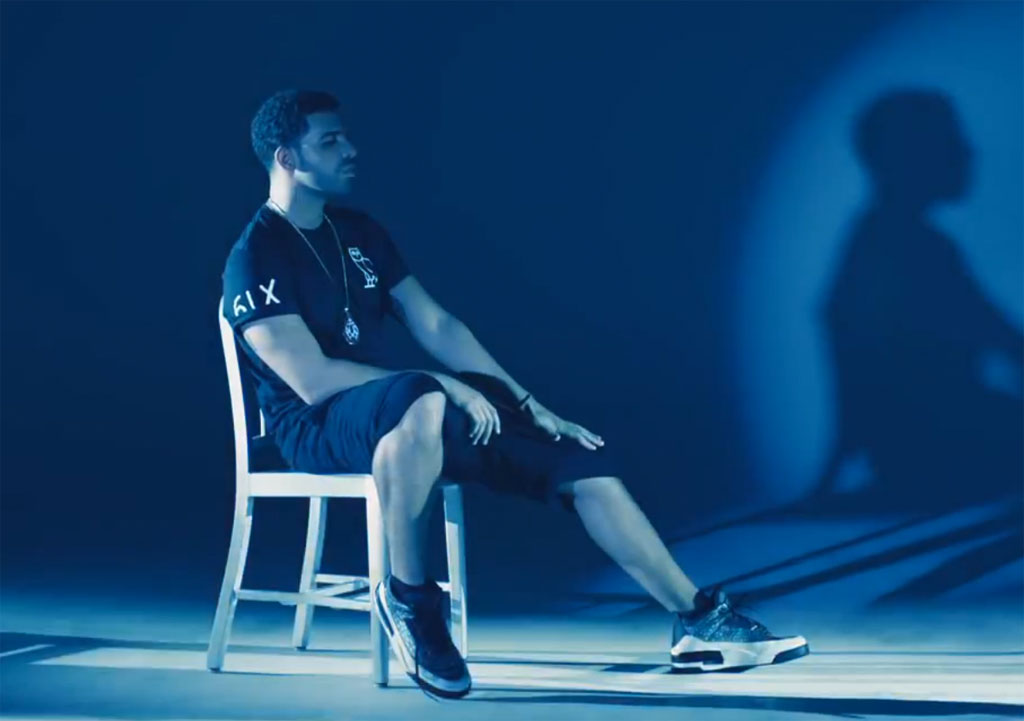 Drake -- Unreleased Air Jordan 3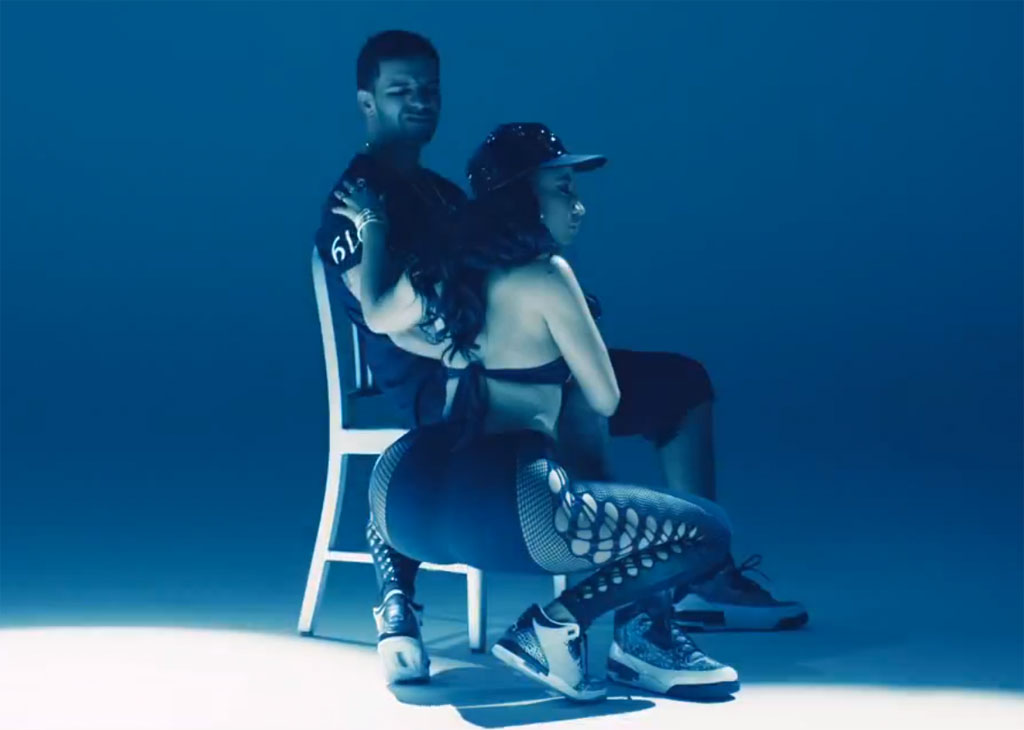 Nick Minaj -- Air Jordan 3 Retro 'Wolf Grey'