words // Steve Jaconetta
From the very beginning, I was hooked on the 'Moon Landing' Nike Air Max Lunar90. Not because of hype, availability or anything like that - but because it's personal.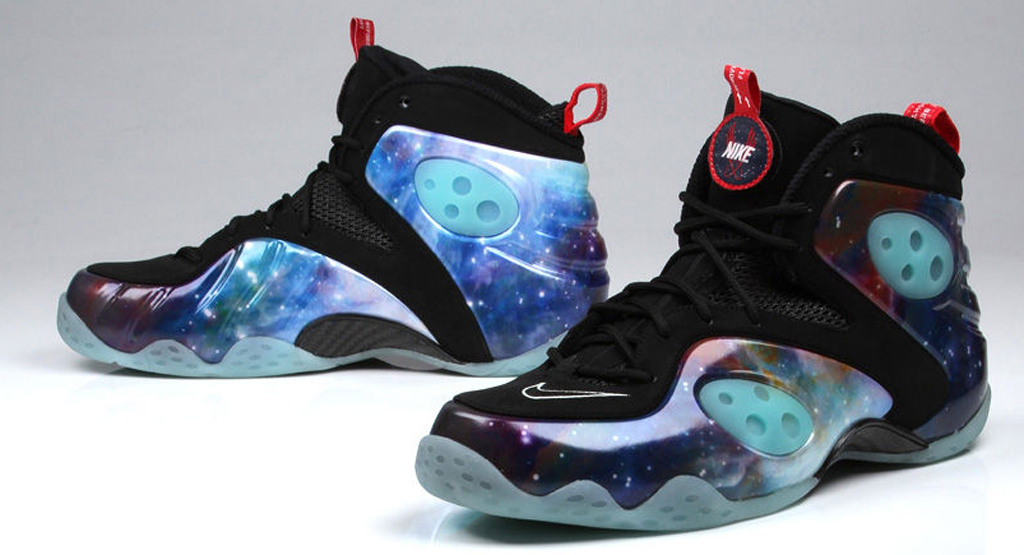 The hype for space-related sneakers really took off in 2012 when the 'Galaxy' Nike Air Foamposite One launched. Since then, it's been a crazy ride. I've enjoyed just about every shoe released that had ties to outer space to them - some more than others, but overall I can connect to most. So when Sole Collector put its twist on the 'Galaxy' Nike Zoom Rookie, I immediately fell for it. Yes, I did get the non-SC version too. But the addition of the glow-in-the-dark pods, along with the chance to rep my company on a pair of sneakers I really like, was a no-brainer. Unfortunately, I did not get through on the exclusive iPad launch.
Now most people may say that the 'Galaxy' or 'Space' theme is all hype and nothing else. Well, to some that may be true. But to me, it's not. Sure, it has taken on a mind of its own by spawning several graphics, prints and themes on various silhouettes, but the ones with true inspiration behind them truly hit home. Que in the latest addition to the 'Space' themed family, the recently unveiled 'Moon Landing' Nike Air Max Lunar90 SP.
On Sunday, July 20th it will mark the 45th Anniversary of the day the Apollo 11 carrying astronauts Neil Armstrong and Buzz Aldrin landed on the moon in 1969. To commemorate this occasion, Nike is releasing this special edition Air Max Lunar90. Complete with a full reflective 3M all-over moon graphic on the upper, while the stars and stripes adorn the back heels. Suffice it to say, I NEED a pair, and let me tell you why.
As a kid, I grew up fascinated by all things space-related. It is something that to this day I hold near and dear to my heart. The reason behind it, the passion and joy I got to share with my Grandfather. He worked for NASA and I thought it was the coolest thing ever. My grandparent's house had framed pictures of the space shuttle and other shots of space, the moon and astronauts adorning the walls (some of which are in my house today). They had other memorabilia such as patches that commemorated all the space shuttle launches, as well as models of the shuttle and trophies/statues of various NASA-related icons.
It was always cool to go over there and see that stuff, especially when I could bring some of my toys and Legos and pretend to be in space as I played with them. My grandfather retired from work shortly after I was born, but he still remained involved with things. In 1991, he had got cancer and passed away later in the year. But before that, he wanted to do one special thing for me. I was in first grade and had a show-and-tell day that I had not planned for. My grandfather suggested he come in and talk about NASA to the class, and bring some of his space stuff with him to 'show and tell.' I thought this was awesome, but I didn't realize the intentions he really had in mind.
His goal was to bring the space suit in to show my class, and to surprise me as well. My grandmother told me stories as I got older about what my grandfather did and what strings he had to pull to get NASA to lend him a suit for a day or, a even few hours. It was all up in the air and pretty much 80% a no-go the day of my show and tell. But to his surprise, the space suit arrived at the school just in time, and he showed up to my classroom wheeling it in on a rack. It was easily one of the happiest days I had as a child, one I can appreciate more as an adult as I look back at it.
My grandfather and I only got to spend about six years together but, we made them count. I know he truly loved me and his show and tell appearance was his way of showing me it one last time, with a lifelong memory I would grow to appreciate even more. I look back at my relationship with him with fond memories, and because of these things, I grew to appreciate space even more. So, when my love for sneakers and outer space came together, it really was the best of both worlds for me.
While the 'Galaxy' Foamposite might have started the craze, this 'Moon Landing' Nike Air Max Lunar90 ranks among the top for me, personally, and is a pair I really hope to have in my collection.
The 'Moon Landing' Nike Air Max Lunar90 SP drops at select Nike Sportswear retailers on Sunday, July 20th.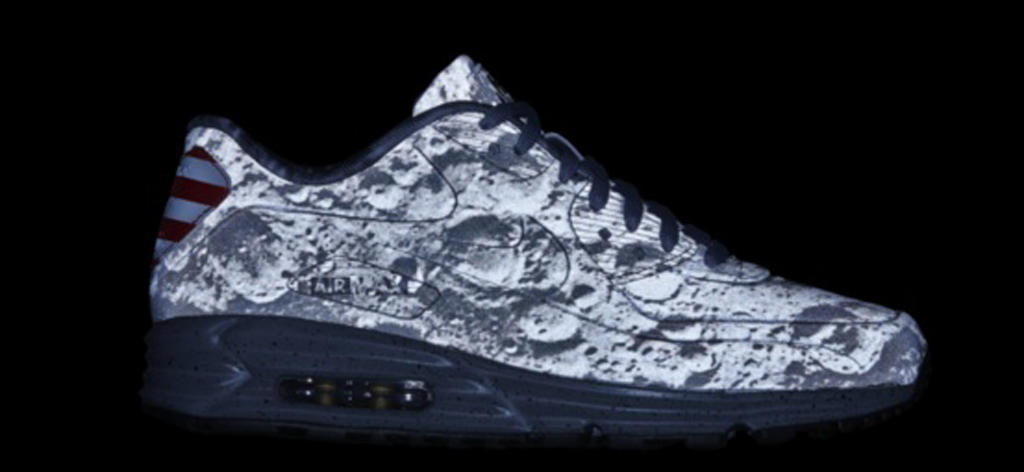 Steve Jaconetta is the Release Dates & Archive Editor of Sole Collector and you can follow him on Twitter here.