words // Zac Dubasik
Not unlike the Air Jordan line, original colorways typically reign supreme when it comes to Pennys. Orlando-based black, white and blue editions of basically every model top most people's favorite Penny lists.
But that doesn't mean they aren't some great non-original colorways, or that every original gets the shine it deserves. Today, we're taking a look 10 Pennys we feel don't get the recognition they deserve. (Side note: You may notice no Foamposites are on the list, and that was by design. It'd be hard to call any shoe with so much hype 'underrated,' and the pairs that haven't sold, are rated as deserved.)
So, check out our choices, and let us know your favorite editions from the Penny line that you don't feel are properly honored.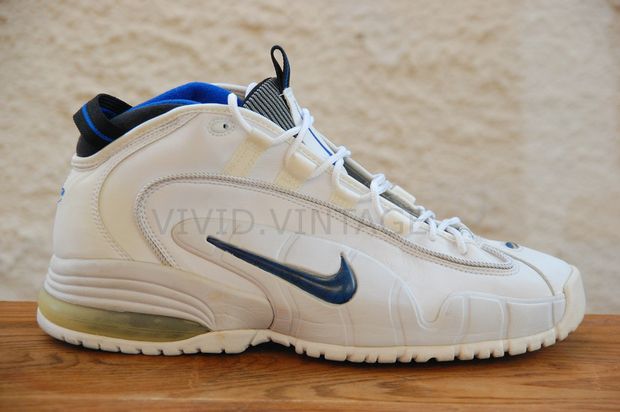 Air Penny 1
White / Varsity Royal / Black 'OG'
We've seen retro editions of the original black upper / white wing / blue trim colorway of the Penny 1, but never the mostly-white pair. In an era where everything is retroed, it's a mystery as to why this one – one of the most visually interesting predominantly white sneakers ever – has never made a comeback.

Air Penny 1
Varsity Royal / Black / University Blue 'Hoop Pack'
Back in 2005, Nike released what they called the 'Hoop Pack' in Asia. Along with a pair of Air Force 180s, Air More Uptempos and Air Force 1s, the pack also included a long forgotten pair of Penny 1s, in a colorway vaguely reminiscent of standard Magic colors.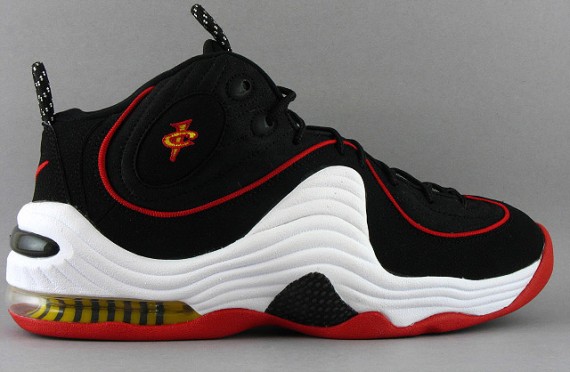 Air Penny 2
Black / Varsity Red / Black / Varsity Maize 'Heat'
Whether or not this was a purposeful clue dropped by LeBron prior to The Decision, the lasting legacy of the 'Heat' Penny 2s might be the fact that it was worn by the King in his workouts leading up to his jump to Miami.

Air Penny 2
Black / Black / Black 'Triple Black'
Regardless of whether it's Air Force 1s, LeBron, or pretty much any popular model, it's hard to go wrong with an all-black-everything colorway. Yet this one still gets little love compared to the Orlando-based editions.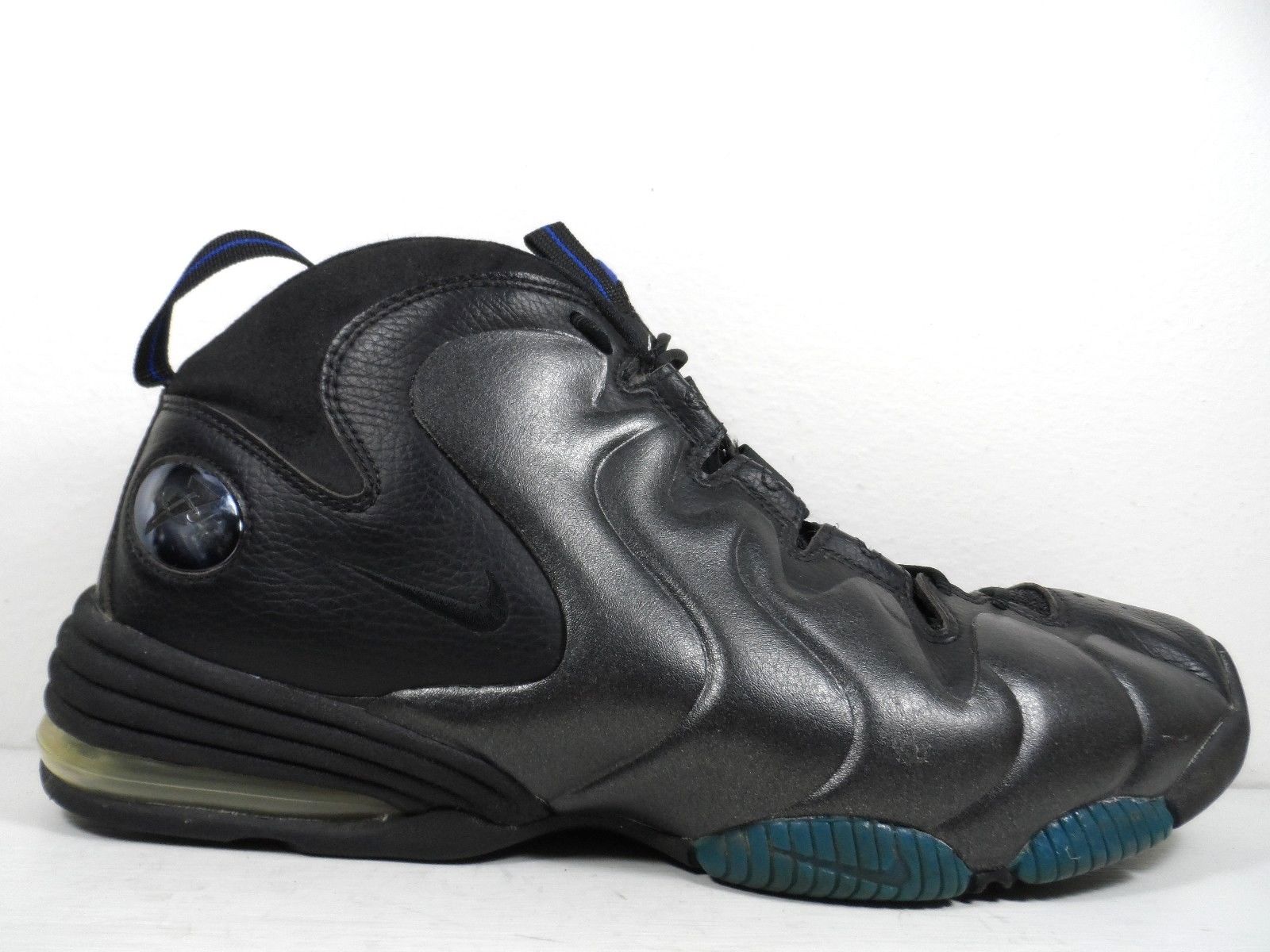 Air Penny 3
Black / Black / Varsity Royal 'OG'
The Air Penny 3 might not be the most popular shoe in the history of the line, but it still displays many of the most defining characteristics, like 'Posite and a lateral wing. So, considering it was an original colorway, it was surprising when this black-based colorway's return was met with little interest when it retroed in 2009.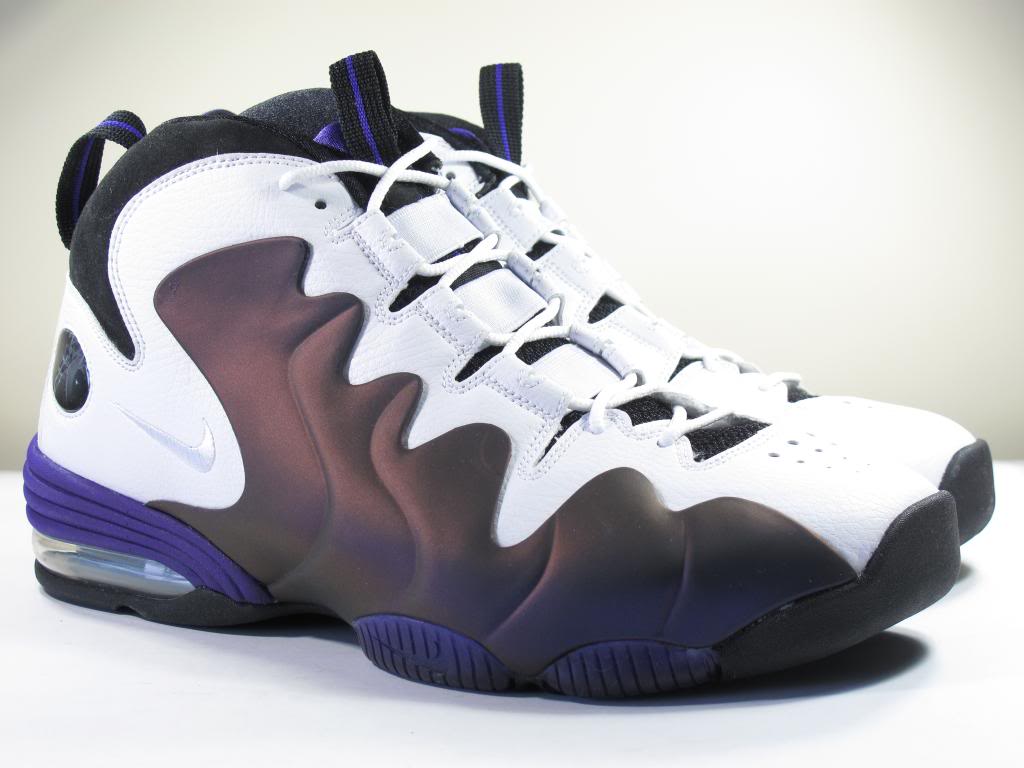 Air Penny 3
White / White / Varsity Purple / Metallic Silver 'Eggplant'
While any 'Posite-based shoe featuring purple is automatically given the 'Eggplant' nickname, thanks to its original appearance on the Flightposite 1, the actual colorway on this retro model is 'Varsity Purple.'
The Air Penny 4 is probably the least popular of the original Penny models, but that's not exactly an insult. It's kind of like saying $5,000 is less than $6,000 – you'd still take it. But despite being a great shoe, it's been largely overlooked in comparison to its predecessors.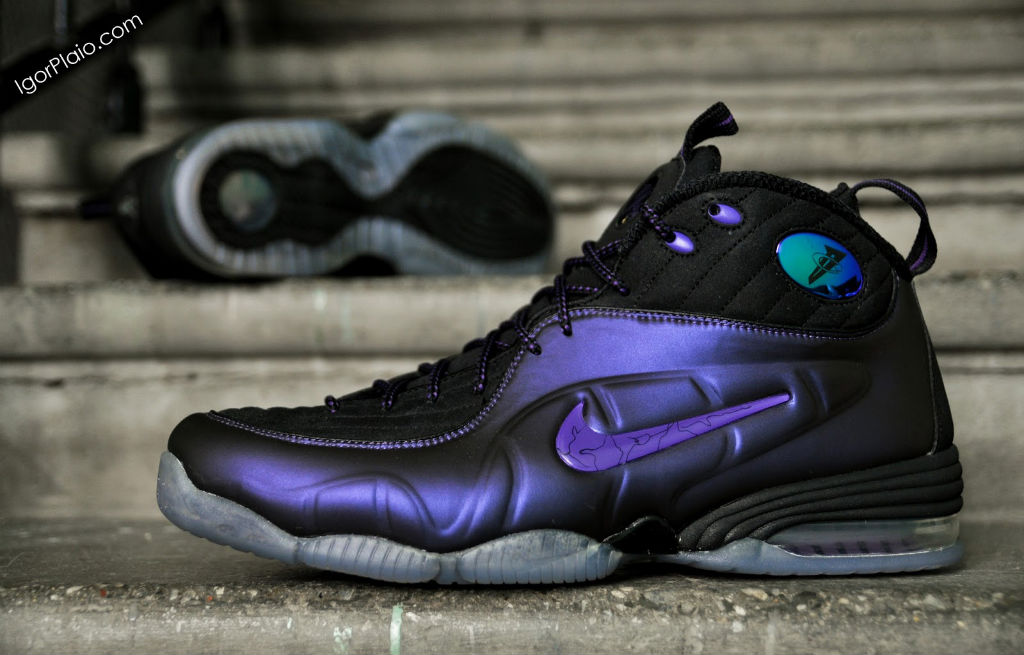 Nike 1/2 Cent
Club Purple / Club Purple / Black 'Eggplant'
When the Penny line was restarted with the ½ Cent, it was naturally introduced a traditional Foamposite colorway. But the purple edition (again, not exactly 'Eggplant, despite its nickname) somehow worked even better.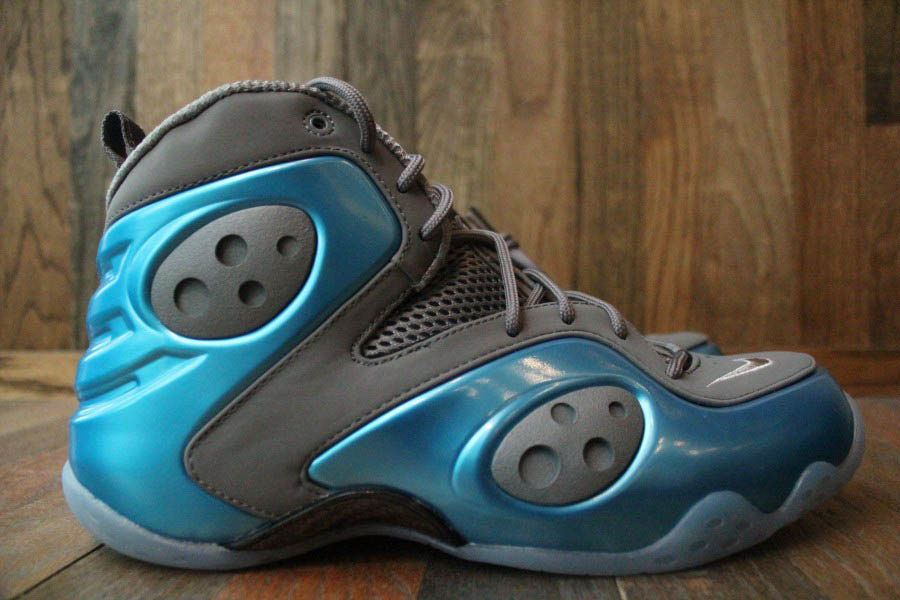 Nike Zoom Rookie
Dynamic Blue / Dynamic Blue / Cool Grey / White 'Dynamic Blue'
The Galaxy and Sole Collector editions of the Zoom Rookie stole most of the hype, but were far from the only great entries of the Zoom Rookie. A pre-Red October all-red edition as well as the Memphis Blues also generated a lot of interest. But we prefer the greater contrast offered by the Dynamic Blue and Cool Grey in this overlooked colorway.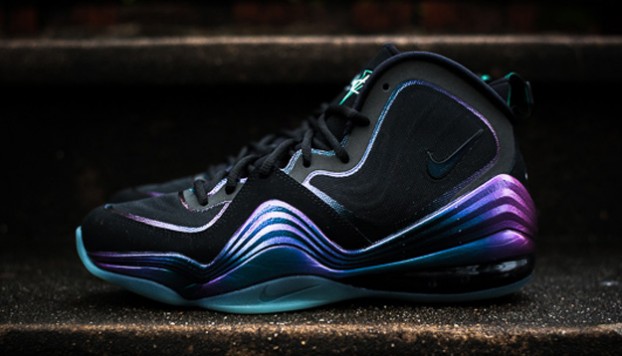 Penny 5
Black / Atomic Teal / Purple / Teal 'Invisibility Cloak'
With prints being seen on more and more Foamposites, it wasn't a surprise to see them slammed on Penny 5s too. However, the 'Invisibility Cloak' editions gave us a reprive from the splatters, stripes and camo found on most colorways of the model.