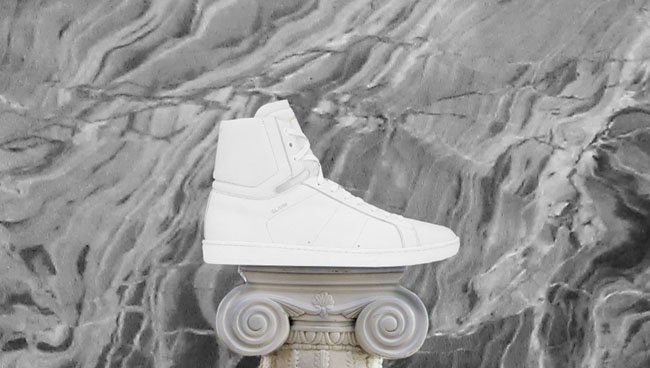 words // Zac Dubasik
Next up in our series of fashion-based sneaker profiles is Saint Laurent Paris. While Yves Saint Laurent sneakers had enjoyed some limited popularity in the past, it was the 2012 creative direction takeover by Hedi Slimane (of Dior fame), and rebranding as Saint Laurent Paris, that jumpstarted the line's current success.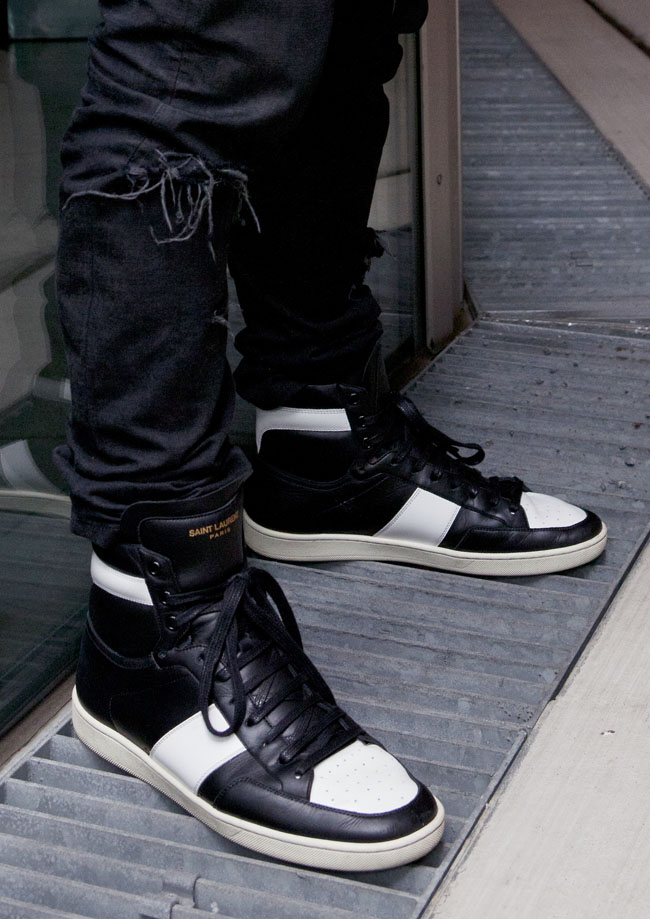 Since that transition, the formerly loud, and sometimes gaudy, styles, have been replaced by a much cleaner and more simplistic direction. The Italian-made flagship SL/01H, reminiscent of a high-top Stan Smith, became an instant hit in both all-white and all-black, and is now immediately recognizable and one of the most popular high-end sneakers on the market.
Following that initial success, the line has been expanded to include slight variations to the silhouette and more varied colorways, as well as skate-based models that have recently been seen on the feet of the likes of Dwyane Wade and Kanye West.