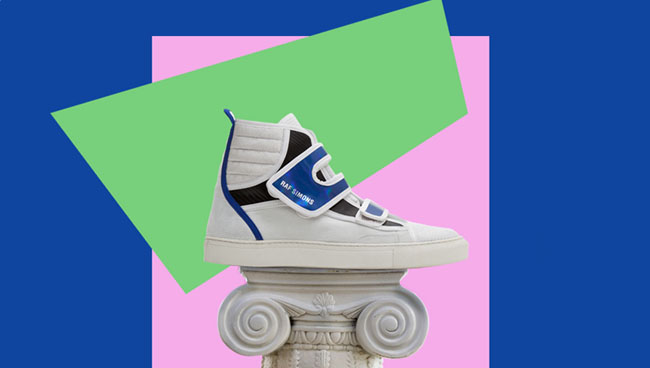 words // Zac Dubasik
He has a stint as creative director at Jil Sander under his belt, as well as serving as the current creative director at Christian Dior, but when it comes to sneakers, Raf Simons most notable work hails from his namesake label.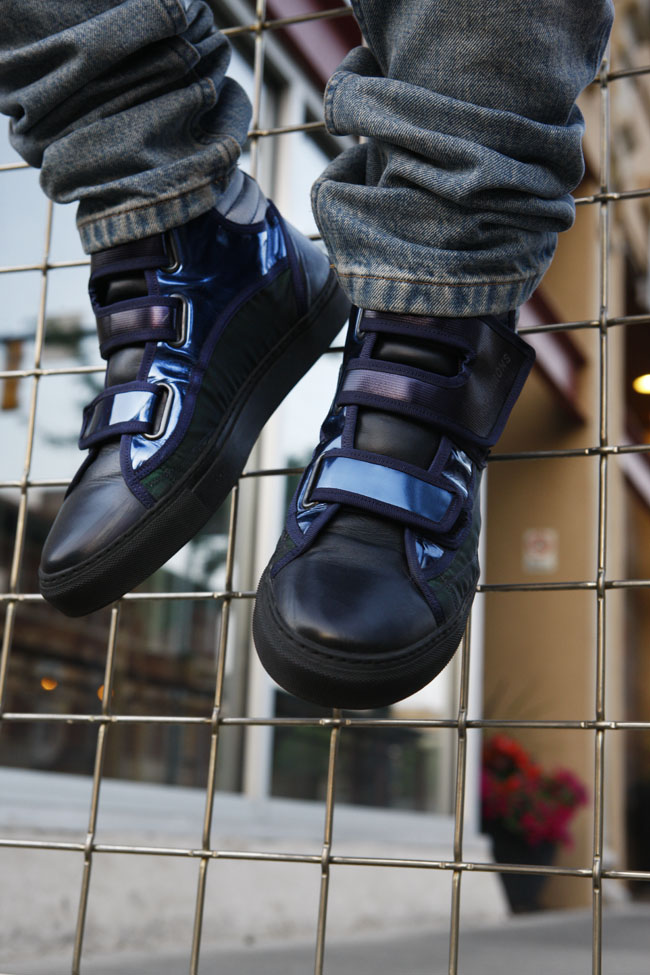 Following a beginning in furniture design and industrial design, Simons launched his own Antewep-based brand in 1995. His work has often been described as simultaneously 'classic' and 'rebellious,' for his use of classic silhouettes and precise tailoring, combined with bold color, and, at times, an almost punk or new wave influence.
Simons' recent collaborations with adidas serve as a perfect example of this approach, transforming technical runners into even bolder styles, with more colors, textures and angles than ever before. But while this style has dominated his recent work, it hasn't always been that way. For 'old-school' Raf fans, many consider his high-end takes on the Nike Vandal, as well as his 'Astronaut' sneaker, to be his statement pieces of footwear.
These days though, you're much more likely to see original silhouettes, with more aggressive lines, colors and materials than ever, which has earned fans like ASAP Rocky and Usher.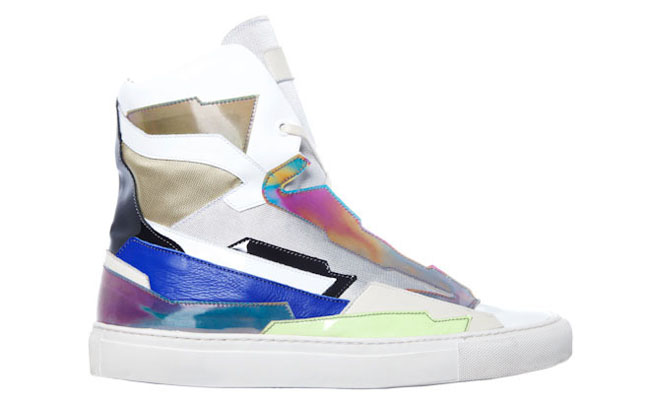 Raf Simons Holographic High Top Sneaker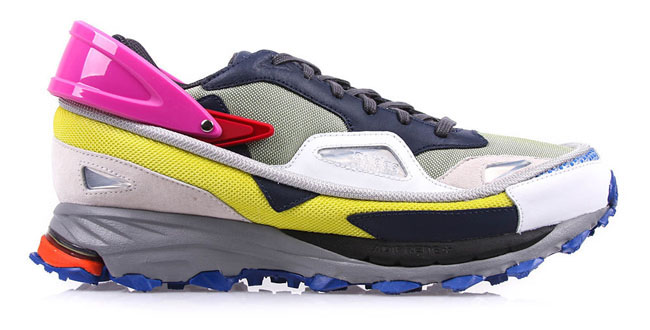 Raf Simons x adidas Response Trail