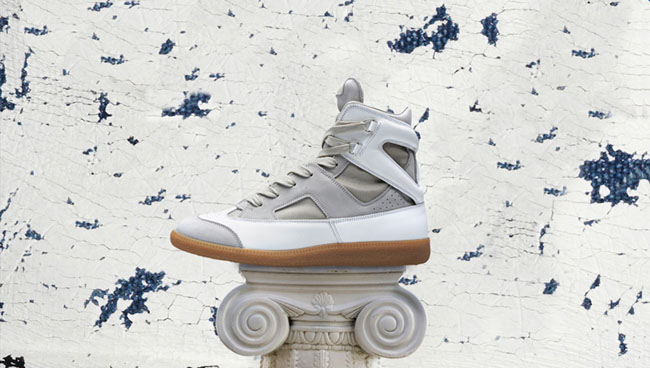 words // Zac Dubasik
Martin Margiela himself may remain a mystery, even after officially stepping away from his brand in late 2009, but there is no mystery surrounding the ongoing success of the fashion house, despite his absence. In fact, the popularity of his Line 22, or footwear line, has never been higher.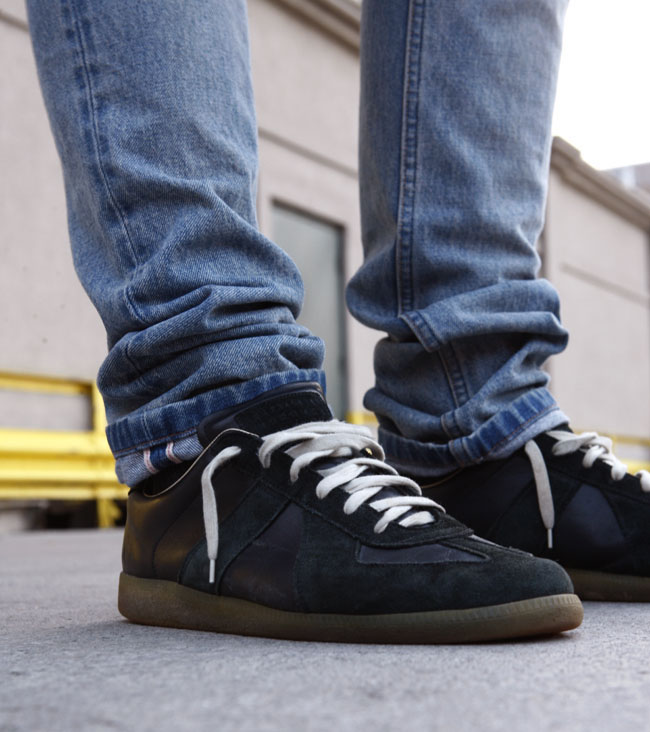 While there are original sneaker silhouettes from Maison Martin Margiela, the most popular, by far, is their luxury replica of the German Army Trainer. It stays largely true to the original design, choosing instead to make its mark through the use of high-end materials, and innovative finishing techniques like patent-to-suede fades. Tweaks to the shoe's height have also been successful, with mid- and high-top editions being popular as well.
One reason for the brand's huge popularity has to be from its long list of celebrity co-signs. Even before his Margiela-designed stage gear for the Yeezus tour, Kanye could be seen wearing, and heard rapping about the brand. Entertainers like Jay-Z, Usher, and ASAP Rocky have also all been spotted wearing and/or name dropping the Belgium label.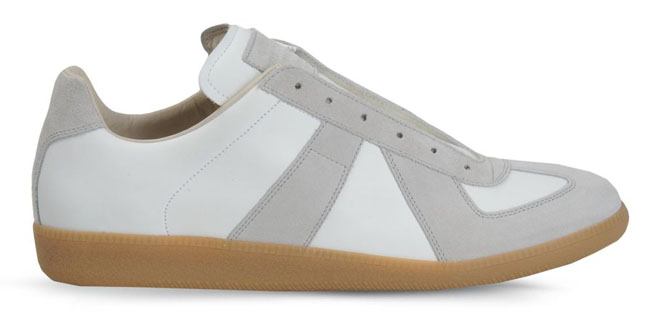 Maison Martin Margiela German Army Trainer Low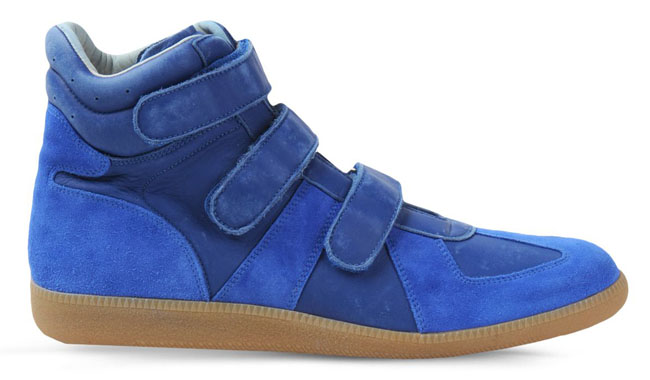 Maison Martin Margiela German Army Trainer Velcro Mid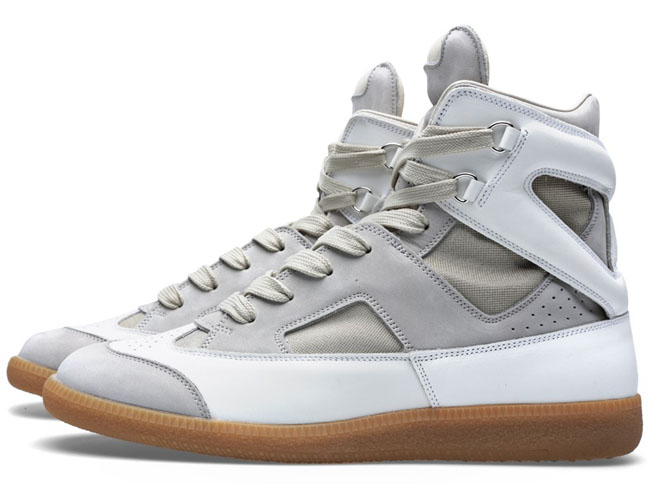 Maison Martin Margiela German Army Trainer High