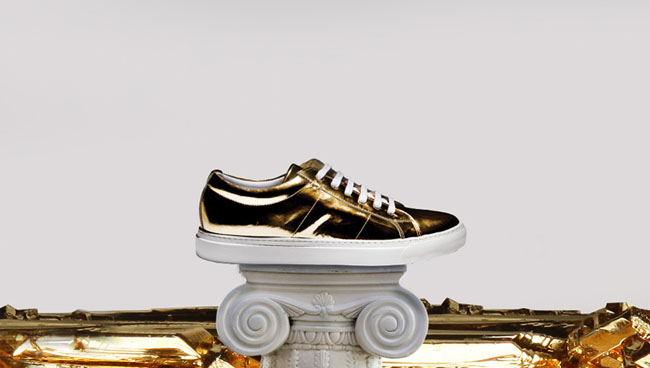 words // Nick Schonberger
Led by Russell Westbrook, the Oklahoma City Thunder has become the NBA's most distinctive team of dressers. Loud shirts? Check. Clear-lensed glasses without a prescription? Sure, why not. Leather? Oh yeah. Strangely enough, off-court footwear rarely gets top billing when style pundits come calling. There are, however, exceptions.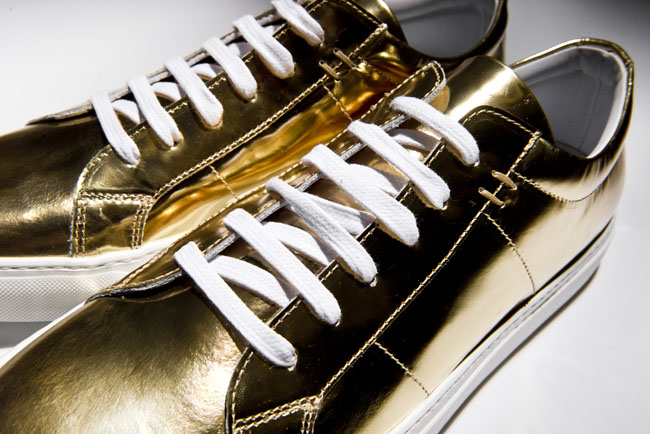 For instance, the time Kevin Durant wore some gold shoes before Game 4 of the 2014 Western Conference first round against the Memphis Grizzlies. These weren't Balenciaga or Margiela, or even some special NSW makeup. Durant copped his bold metallic kicks from upstart, direct-to-consumer GREATS BRAND. "He heard about us, wanted some GREATS and we couldn't be happier he asked for it," said co-founder Ryan Babenzien. "For us to get that level of interest, from these guys, as a 10 month old company, is pretty mind blowing, even to us."
The direct-to-consumer model, made house-hold-name famous by Warby Parker with glasses, typically attracts business school grads. Babenzien and partner Jon Buscemi aren't those dudes. Instead, the former K-Swiss marketing maestro (Babenzien) and the design brain behind Gourmet Shoes (Buscemi) teamed to disrupt an already disruptive strategy. "We're building a brand first and foremost and the model allows us to be price competitive, get into the market quicker and make really good product at a better price," said Babenzien, "But the brand part of GREATS is what makes it special."
With subversive wit, Babenzien and Buscemi draw from the industry's standard icons. "Everyone has a cap toe vulc, everyone has a court style, a runner style and so on," said Babenzien. The name, GREATS, stems from a desire to put a unique spin, a distinct DNA, on the "greatest" silhouettes." The Royal, made famous by Durant, is the GREATS' twist on the classic cup sole court shoe. Made in Citivanova Marche, Italy, its lined in calf skin and built on an Italian Wearlight® sole. Those details usually go for $500. Direct-to-consumer, the top-shelf GREATS shoe retails for $200. Ideas flow fast (the "Trophy Pack" Durant wore hit market just eight weeks after ideation), empowered by the sales model and the belief that "we can do something really unique from a product standpoint."
Still in its infancy, GREATS BRAND is still some time away from living up to the name. However, in its brashness, the young company proves that new methods of e-commerce plus a legacy of industry savvy can add up to an engaging reality.