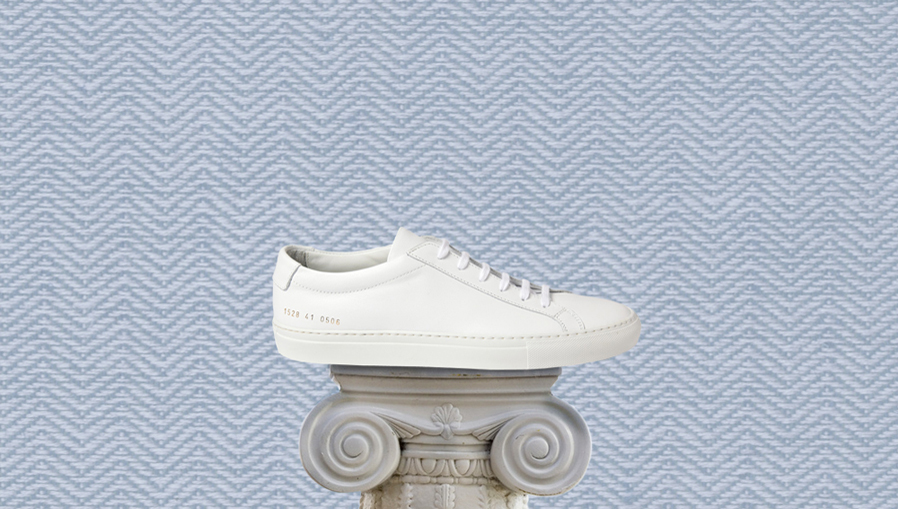 words // Zac Dubasik
While it's hard to call any sneaker costing more than $300 "cheap," in the world of high-end footwear, Common Projects, an Italian footwear brand, is relatively inexpensive in comparison to much of it's European made and designed counterparts.
Common Projects approach to footwear is rather simple. Their designs are clean and minimal, with limited options in terms of colors and materials. While many of their competing brands are defined by their materials and finishing options Common Projects keep things simple. And while you'll occasionally see an expanded color palette, or suede instead of smooth leather, they'll probably end up on sale racks.
The brand was founded in 2004 as a collaboration between creative consultant, Flavio Girolami and art director, Prathan Poopat. And their first design, the Achilles, similar to a Stan Smith, remains – far and away – their most popular model. The brand's trademark "logo" is a stamped-on numbering system on the heel, denoting information typically found on the inside of the shoe: the style, size and color.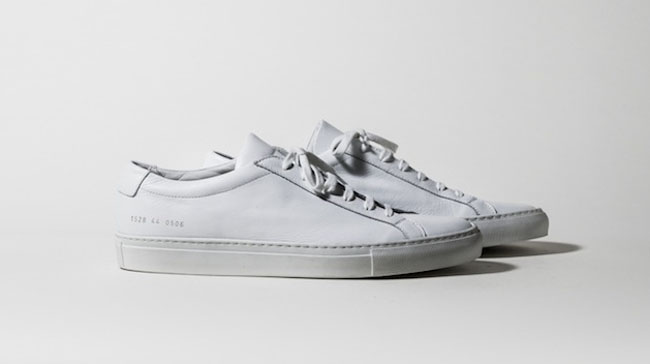 Common Projects Achilles Low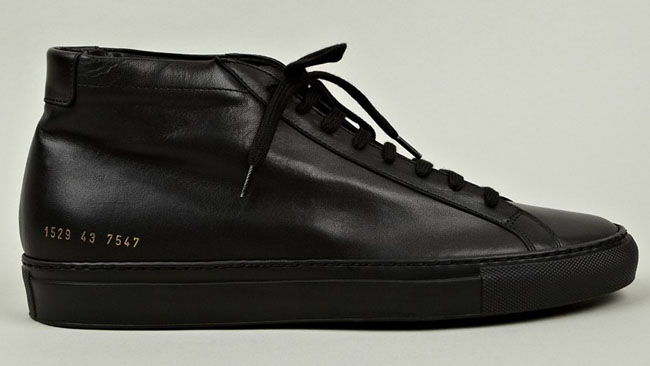 Common Projects Achilles Mid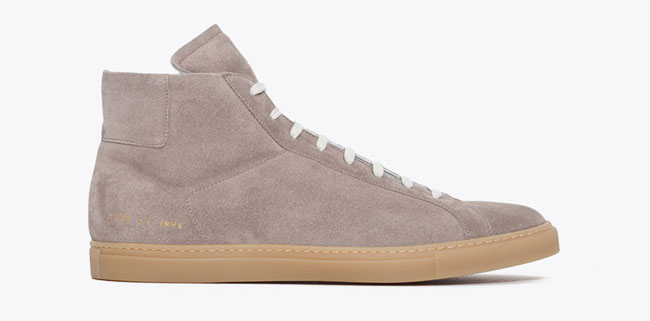 Common Projects Achilles High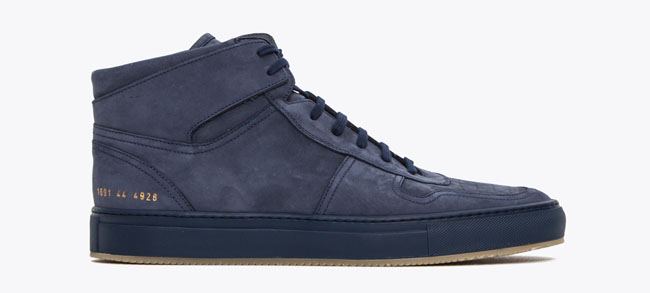 Common Projects BBall High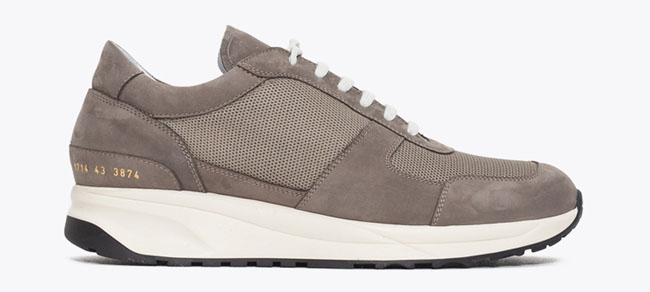 Common Projects Track