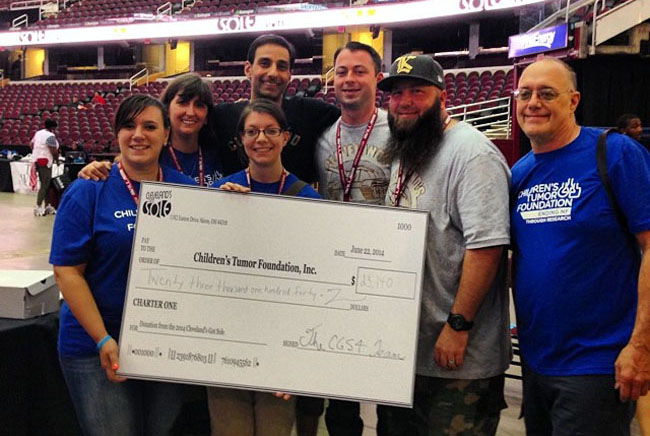 words // Zac Dubasik
Not only did Cleveland's Got Sole move into a bigger venue in 2014 - Cleveland's Quicken Loans Arena - for their fourth show, they got bigger in pretty much every area possible. 'We nearly doubled our prior attendance record, doubled our vendor presence, and more than doubled our charity donation in just one year," explalined the show's founder, Kevin Kramer.
As sneaker shows become bigger and bigger business, CGS stands out from the pack even more by not only having some of the most impressive sneaker displays you've ever seen, but by donating 100% of their proceeds to charity. Kramer, along with co-chair Andrew Watts, choose the Children's Tumor Foundation to work with for the second straight event. And thanks to generous sponsors like Villa, they were able make a contribution totaling $23,510.
Check out some of the scenes from the event below, and be sure to check back to Sole Collector for details on CGS5 as they become availble.
images via Cleveland's Got Sole